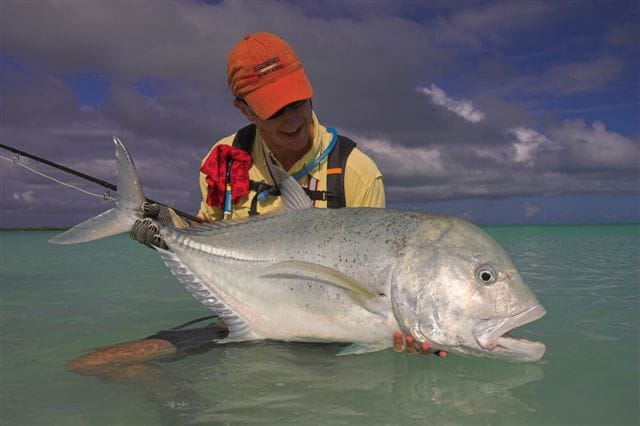 We are pleased to announce that we will once again be running trips to Cosmoledo atoll in the outer islands of the Seychelles. All boats registered or licensed in Seychelles are permitted to travel anywhere in Seychelles Waters as long as the vessel has a valid port clearance to the area travelling and is recommended to have security personal on board at all times.  All of our Cosmoledo trips will have security on board and our live aboard operation will commence in October to this salt water Mecca.October to this saltwater Mecca. Having made my last trip nearly two years ago I am desperate to return to this paradise, and the lack of fishermen will have returned the fishery to a virgin state. There is nowhere on the planet where Giant Trevally are so numerous or the variety of species so prolific. After all the numerous trips to other atolls Cosmoledo has remained one of the premier saltwater fisheries in the world.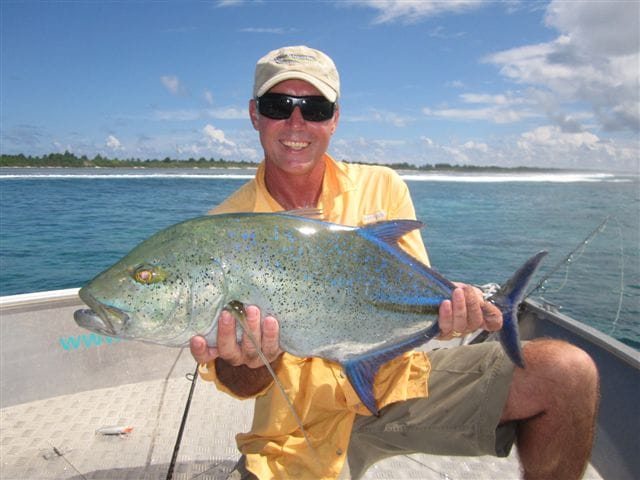 For those not familiar with Cosmoledo it is an atoll located approximately 600 miles south west of Mahe and 200 miles North of Madagascar in the far reaches of the Aldabra chain. The atoll itself is approximately 152 km². There are 16 individual islets and cays along the rim of the atoll, with Menai (in the west) and Wizard Island (in the southeast) being the largest. The cuts and channels between these islets provide an extraordinary habitat for giant trevally, blue fin trevally, permit, milkfish, trigger fish and numerous other spieces. The internal flats that lead down to the lagoon provide miles of pristine sand flats teeming with bonefish. Fishermen are broken up into parties of three and four with their guide, and move around the atoll targeting whatever species the group prefers. The overhanging coral cliffs are a fantastic hunting ground, and on the huge open flats it is possible to wade and sight fish to individuals.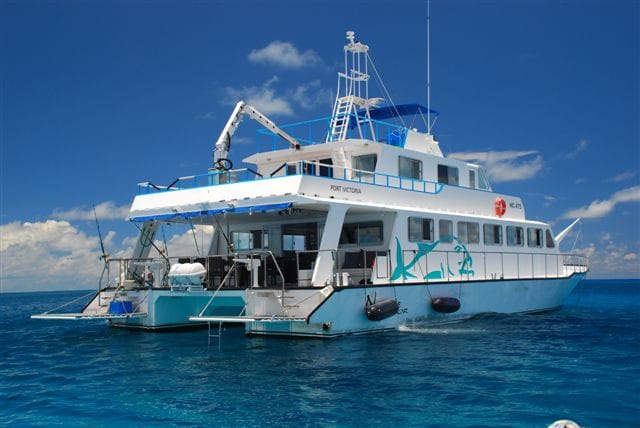 The new vessel will be an upgrade from previous years in the form of the Neptune Warrior. The Neptune Warrior is owned by our partner Mike Mason from the Masons Travel family. She is a luxury motorised catamaran fully refitted in 2009 for exactly this purpose. Accommodation is in five spacious double cabins and with a draft of only 1.3 metres she can easily cruise inside the pristine lagoons of Seychelles' outer island coral atolls. She is skippered by Francis Roucou previously of Indian Ocean Explorer who has been taking trips to Cosmoledo for eleven years. To reach the flats Neptune Warrior has two Orca 350 Aluminium tender boats which are 5.3 m long with a draft of only 8 inches and powered by Yamaha 85 hp engines. These trips will be fully guided with experienced fly fishing guides familiar with the atoll with one guide between three rods.

Neptune Warrior will be operating at Cosmoledo from 21st October – 10th December 2010 and then from 11th February – 1st April 2011. The cost will be approximately £5,200 per person based on double occupancy and nine fishermen including the internal charter flight to assumption atoll. It does not include international flights or hotel nights that may be necessary on Mahe. As you can imagine space will be at a premium so please contact us immediately if you are interested in experiencing this saltwater Nirvana.