The December weather was truly spectacular which had a direct reflection on the months catches. With almost perfect weather the fly fishing at Desroches, Poivre and St Josephs has produced some spectacular catches on both the flats as well as in the blue.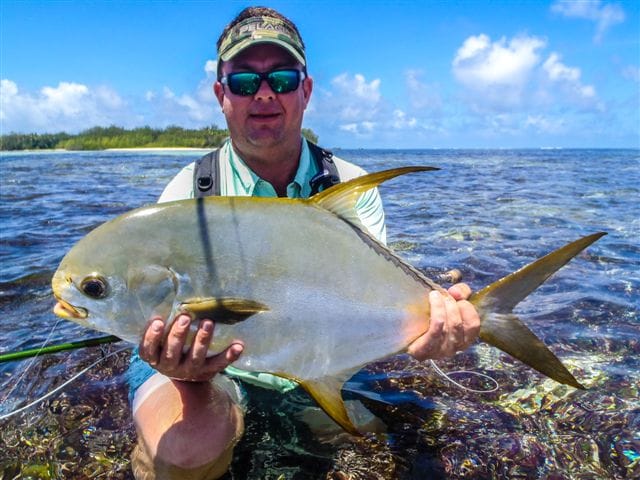 Every angler who has had the privilege of walking the pristine and unspoiled edges of St Josephs, cannot help but be mesmerised by the beauty reflected off its snow white sand flats. The abundance of marine life that surrounds the islands, flats and coral heads reflects how unspoilt this atoll really is. The tropical fish, rays, turtles, and small black tip reef sharks that frequent these shallow island water edges make for an unforgettable experience. It truly is one of the most beautiful gems in the Seychelles and what makes it even more attractive to our seasoned anglers who visit our shores is the healthy population of bonefish. Not only do our anglers have the the opportunity to target lots of tailing bonefish but there are also some larger specimens that feed on the flats: the largest landed in December was a really good fish in the the 8 lbs range.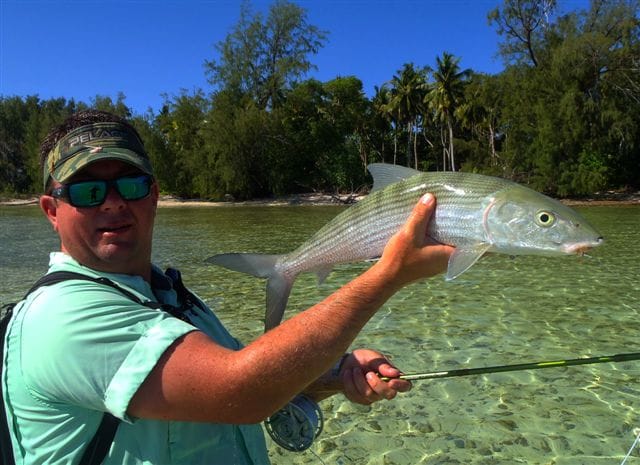 Poivre Island continues to hold large numbers of permit and on average it is not uncommon for an angler to have twenty casting opportunities at different tailing permit during a fishing session on Poivre. A recent happy angler, Charles Ingles-Finch landed a fantastic specimen which adds to our healthy tally. What is becoming very pleasing is that more and more moustache and yellow margin triggerfish are been seen and targeted by our anglers when fishing Poivre.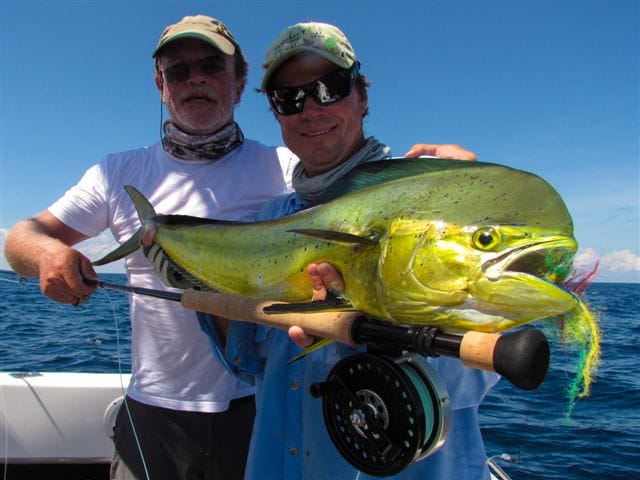 The anglers who ventured out to try some blue water fly fishing were often rewarded with some exciting action. This month saw 8 sailfish successfully landed with a multiple unfortunate – but expected – "long line releases". To add to the excitement, a variety of other species such as dog tooth tuna, yellow fin tuna, dorado, rainbow runner and bluefin trevally where hooked, fought, lost and caught.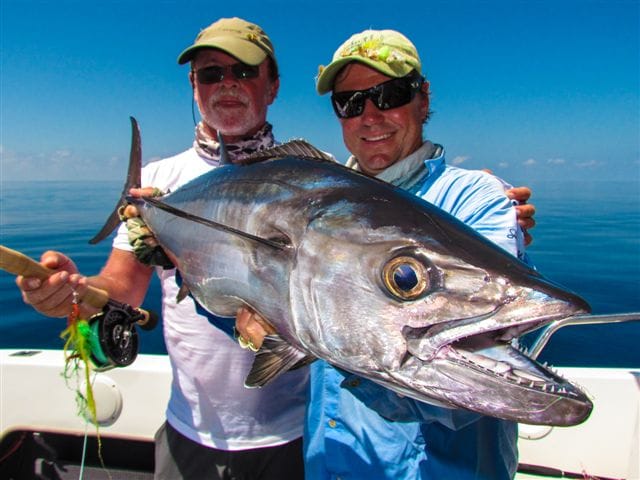 Wishing all our angling friends a busy and successful fishing year, from the Desroches Cast-A-Way team!