It is not often that a new saltwater destination comes along and when it does, we sit up and take notice. There have been rumours for a while now about the possibility of accessing the Saudi Arabian coastline in the Red Sea, even when we were exploring the Nubian Flats in Sudan many years ago. We are delighted to announce that after some hard work this has come to fruition with the new flats destination – Farasan Banks.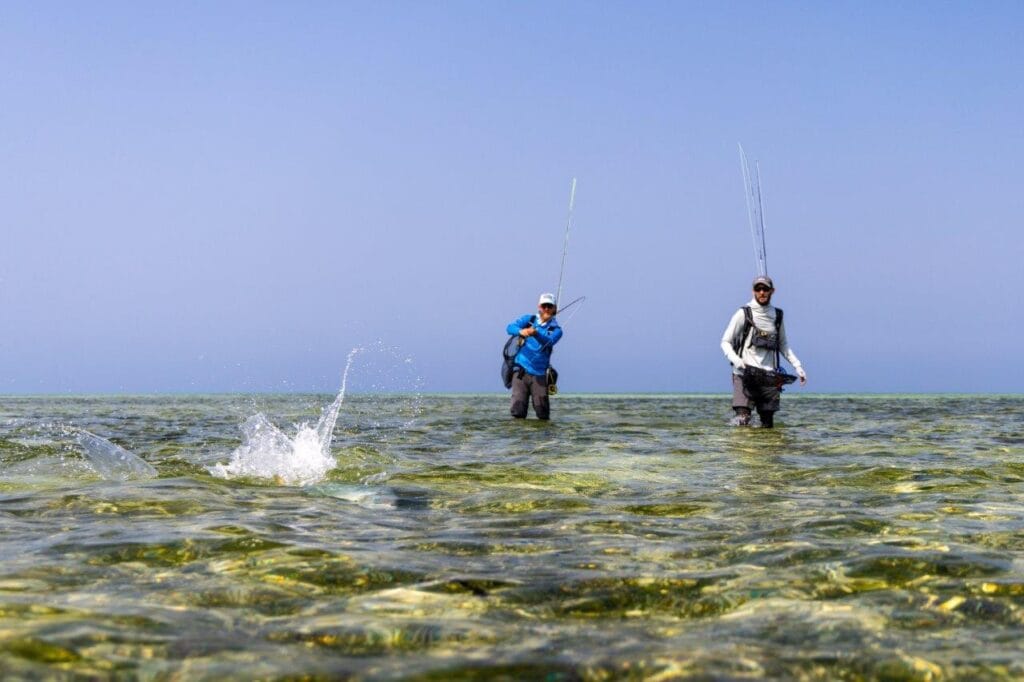 Although still in its exploratory phase, based on what has been experienced so far, the area has the right ingredients to provide some world class flats fishing. It contains enormous atoll-like structures, islands, banks and exposed sections of reef, along with endless shoreline flats which so far indicate they all contain fish. Fish species that have been caught so far are giant trevally, golden trevally, titan and yellow margin triggerfish, bonefish, Indo-Pacific permit and bump head parrotfish. Only time will tell what numbers and what other species maybe encountered.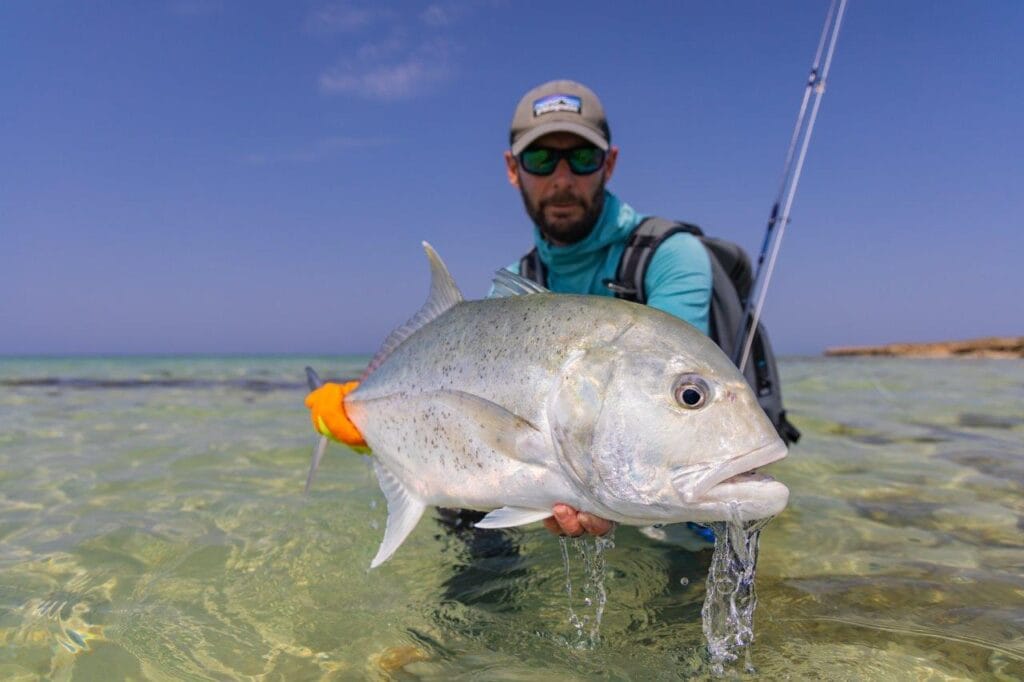 Much like the early years in the Seychelles outer islands, fishermen will be transported from the mothership using two semi rigid inflatable tender boats. As such, pairs of anglers and their guide will not have exclusive use of the boat, but rather will use it to bounce around the area to explore in this initial season. As the temperatures rise rapidly in this part of the world, the most productive time is the morning session. To that effect fishermen will go out early before returning to the mothership at approximately 2 – 3pm to relax. You will have the chance to snorkel or dive and there will be a fully qualified dive instructor on each expedition.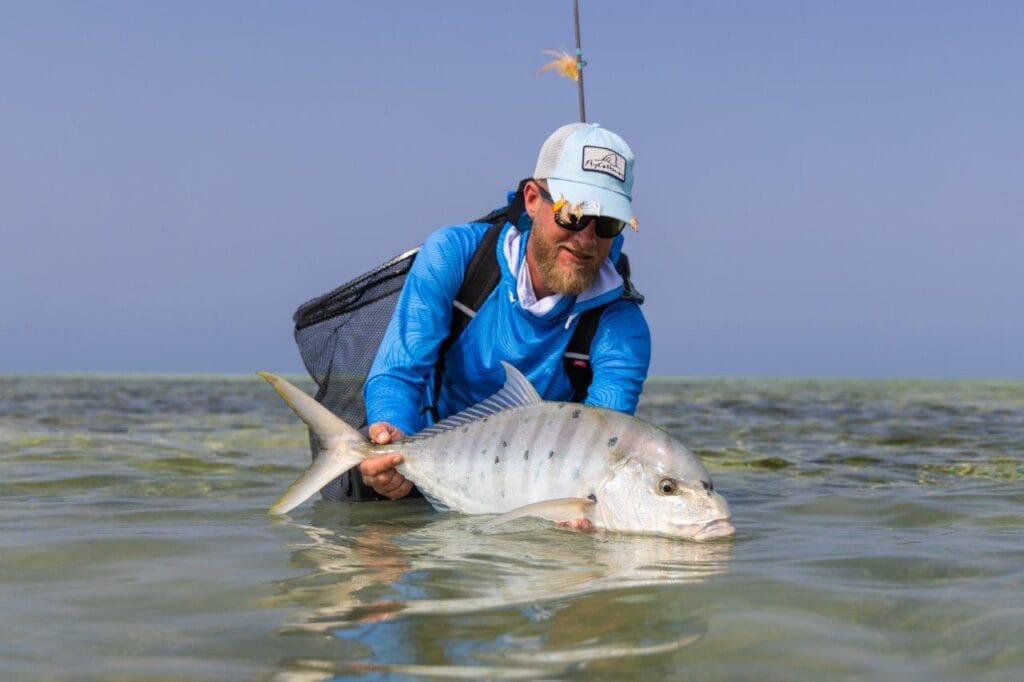 The fishery will be accessed directly from Jeddah with easy connections from many world hubs. After an overnight in Jeddah you will be transferred for 2 ½ hours by car on tarmac roads to the port where you will pick up the extremely spacious 131ft liveaboard. The mothership accommodates eight guests per week in their own independent and spacious airconditioned stateroom. It is certainly step up from the many of the motherships fishermen are used to. The extremely comfortable vessel also has a large air-conditioned salon, sun deck, hot tub, sun loungers and deck chairs. All meals are served in the large comfortable air-conditioned dining area.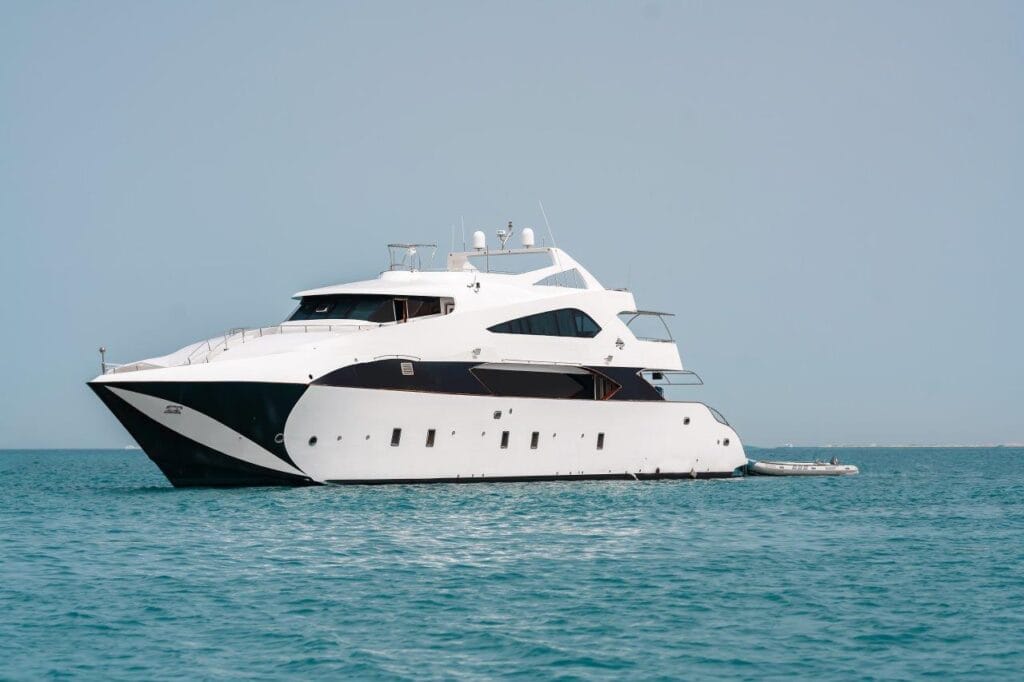 For those who love to explore new fly fishing areas this is your chance to be at the front of the pack and wade on virgin flats. The wading is easy but guests should expect to cover a fair amount of ground on foot during the day in warm conditions. There will be one experienced guide between two fishermen, with four fishermen and two guides per boat. Being in Saudi Arabia there will be no alcohol.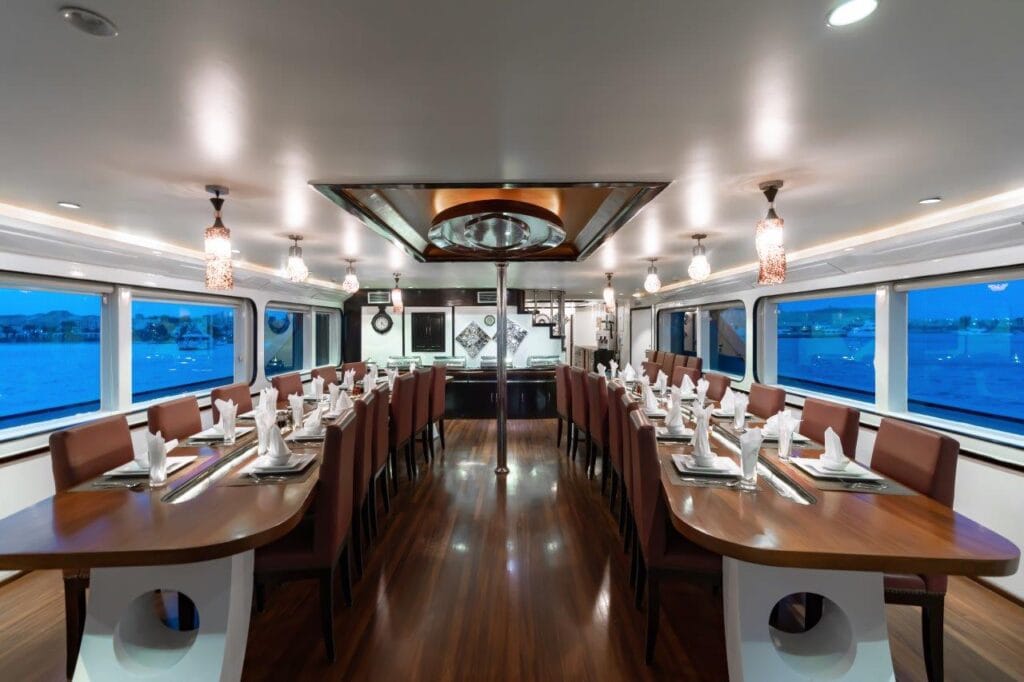 The initial season will begin in September 2023 and the cost will be US$10,100 per rod ex Jeddah (this includes $100 Global Rescue). Current availability is as follows:
Sat 2 – Sat 9 Sept 2023 – 3 rods available
Sat 9 – Sat 16 Sept 2023 – 2 rods available
Break
Sat 6 – Sat 13 April 2024 – Sold Out
Sat 13 – Sat 20 April 2024 – Sold Out
Sat 20 – Sat 27 April 2024 – Sold Out
Break
Sat 2 – Sat 9 November 2024 – available
Sat 9 – Sat 16 November 2024 – available
Sat 16 – Sat 23 November 2024 – available
Sat 23 – Sat 30 November 2024 – available
Sat 30 Nov – Sat 7 Dec 2024 – available
If you are looking for the next saltwater adventure and love the challenge of fishing new saltwater flats then please contact Peter McLeod or call our office on +44(0)1980 847389.