Just a short flight from the UK and you can be in some of the most beautiful mountainous surroundings with beautiful clear rivers and streams, good food and great wine. Fly fishing for trout in Spain has somewhat been overlooked since the days of Ernest Hemingway but it has since had a revival, and for great reasons too.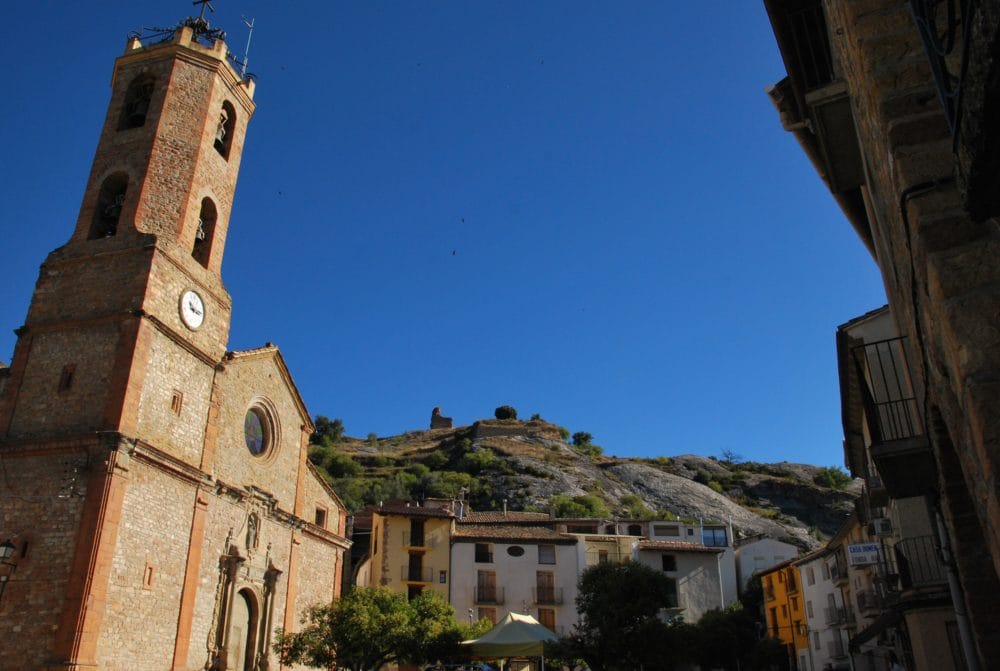 Aren Lodge
The wonderful and intimate Aren Lodge is nestle in the medieval village of Aren. Over the last three centuries, the family of Juan Antonio had been managing this "Fonda" and hosting travelers from all over the World. It is a unique and authentic hot spots in the unknown area of the Pyrenees Mountains. The menu features local products and wines, and are anything but ordinary. Traditional dishes are enhanced by a preference for organic produce, and everything is fresh and tasty. The lodge is perfectly located for covering a large variety of waters with great fishing and great weather conditions from March to November.
The highlights
› Fish a large variety of waters from March to November with good weather conditions
› Stay in a small traditional and welcoming Spanish medieval village
› Taste every day local cuisine at our 300 year old family owned restaurant
› Biodynamic wine tour, helicopter fly-outs, UNESCO churches, walking or hiking in National Parks, mountain biking, kayaking and SPA for travel companions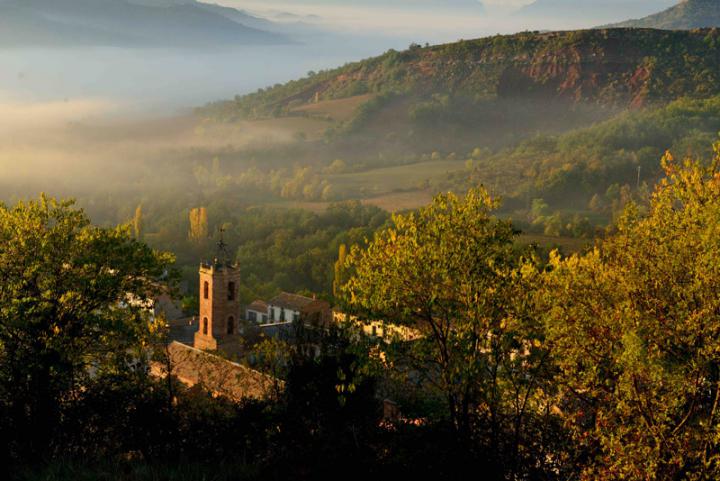 General Information
› Season: 1st March to 30th November
› Capacity: 12 double rooms with en-suite bathroom. Maximum 12 rods per week
› Services: Wi-Fi, laundry, mini bar, air conditioned, safe box, waders room, fly shop, sauna & jacuzzi at the spa and massage room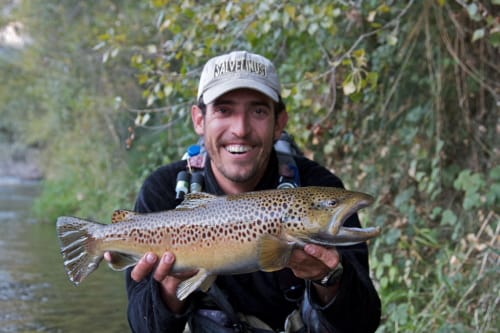 Fly Fishing
› Techniques: 100% wading. Dries, droppers and streamers
› Species: brown trout, zebra trout, rainbow trout, brook trout and barbel
› Recommended equipment: 4 and 6/7 weight rods, floating lines and sinking tips
› Waters: large variety including tail waters and Heli-fishing into back country
Multi-activity
› UNESCO Romanesque Churches Route
› Aigües Tortes National Park: 4×4 road trip, hiking or easy walking
› Private Wine Tours along ancient wineries and wine chateaux
› Medieval Ribagorza Tour: including a lunch in a XII century cathedral
› Mountain Biking along MTB trails, Zona Zero, Vielha and Isabena
› Kayaking in remote lakes and gorges
› The Artisian Chocolate Experience
› Private organic lunch into a biodynamic vineyard
› On the vultures valley trail: photo safari or sightseeing
› The North Face Route including a pack lunch at the highest village of Spain
› Private Boat tour into Nature Park
› Unlimited use for the Sauna and Jacuzzi at the SPA in the lodge
› Wellness therapies
Note: any of these activities and experiences are included in the travel companion program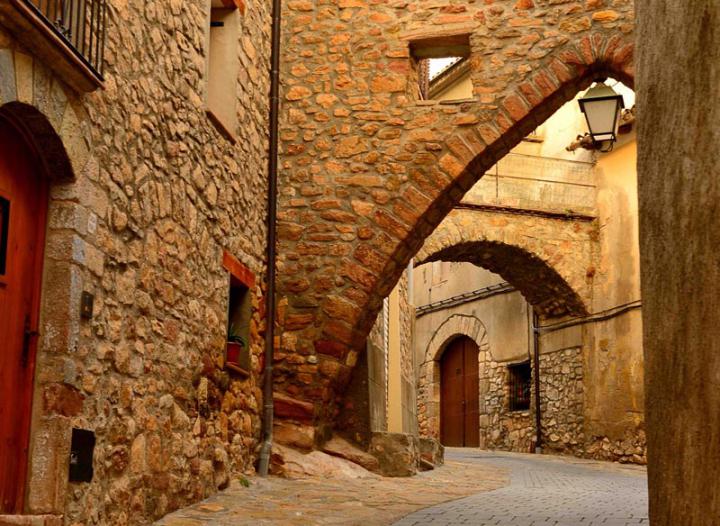 Upgrade programs
All of the wine tours provide an authentic and luxury experience along a customised and carefully selected itinerary. The following upgrade options are available:
› Private Michelin Star lunch in a wine chateaux or historical location
› Helicopter fly outs for fly fishing, sightseeing, MTB, hiking or photo tours
› Private wine tastings sessions into a 300 years old cellar
› Private folklore performance: soprano or accordion band
Join our October 2019 Group – Aren Lodge, Spain
Day 1 – Welcome to Spain & Introduction to the territory
Arrive in Barcelona where a lodge representative will pick up you for a 2 hour and 30 minute drive to the Lodge. On arrival at Aren Lodge you will have an introduction to the territory and to the ancient village of Aren, you will also meet with the head guide for a briefing of the week to come.
Day 2 – Fly Fishing High Country Streams
The Zebra Experience. Dry Fly Fishing in freestone streams for the native Mediterranean zebra trout.
Day 3 – Fly Fishing Mid Country Streams
Tackle the larger mid country rivers in search of wild brown trout and barbel on dry flies.
Day 4 – Fly Fishing Alpin Lakes
Head high into the mountains to experience sight fly fishing in the crystal clear alpine lakes.
Day 5 – Fly Fishing Big Rivers
Head down into the valleys to fly fish the biggest river of the Pyrenees for powerful rainbows and browns up to 24 inches
Day 6 – Departure
After breakfast, transfer to Barcelona for your onwards travel.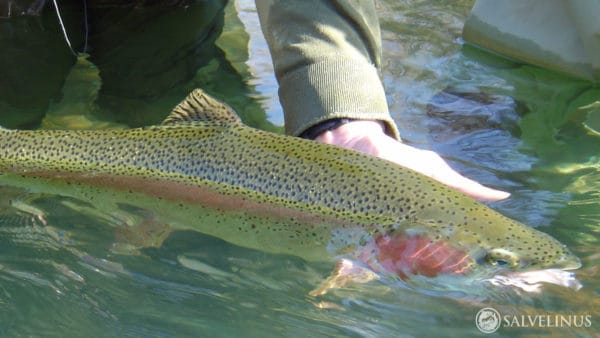 For more information about fly fishing in Spain and the Aren Lodge please contact Alex Jardine or call our office on +44(0)1980 847389.