Christmas Island (also known as Kiritimati) is nestled in the southern Pacific and is an atoll that has long been a name associated with saltwater fishing. With the small island nation being closed to outsiders for so long due to the Covid-19 pandemic we are very excited to hear that the borders and lodges finally reopened on Tuesday 2nd May 2023. So why should you go all that way to go fishing when there are destinations that are far closer?
Ikari House has for some time raised the bar in terms of accommodation and quality of the fishing package on offer at Christmas Island. Run by Jacob Teem this modern lodge is a cut above the rest offering cold beer, hot water on demand, clean rooms, nice beds, and very good food. The lodge offers 12 twin bedrooms with air conditioning and ensuite bathrooms. To top it all off the lodge is located right where the boats are moored to prevent unnecessary driving time. Jacob is the only operator on the island with fibreglass boats in two different sizes in his armoury allowing access to areas of the lagoon seldom accessed. The larger of the two sizes sporting 300hp engines have also opened up a whole part of the island that can now be accessed by boat rather than long drive across the island.
2023
31 May-7 June
7-14 June
21-28 June
28 June-5 July
5-12 July
19-26 July
2-9 August
9-16 August
16-23 August
23-30 August
30 Aug-6 September
6-13 September
13-20 September
20-27 September
27 September-4 October
4-11 October
11-18 October
18-25 October
25 October-1 November
1-8 November
8-15 November
15-22 November
22-29 November
29 November-6 December
13-20 December
If you would be interested in further details or an itinerary then please contact Peter McLeod or Alex Jardine alternatively call our office on +44(0) 1980 847389.
2024
27 December-3 January
3-10 January
28 February-6 March
13-20 March
20-27 March
27 March-3 April
10-17 April
17-24 April
24 April-1 May
8-15 May
15-22 May
29 May-5 June
5-12 June
12-19 June
19-26 June
26 June-3 July
3-10 July
24-31 July
31 July-7 August
7-14 August
14-21 August
21-28 August
28 August-4 September
4-11 September
11-18 September
18-25 September
25 September-2 October
If you would be interested in further details or an itinerary then please contact Peter McLeod or Alex Jardine alternatively call our office on +44(0) 1980 847389.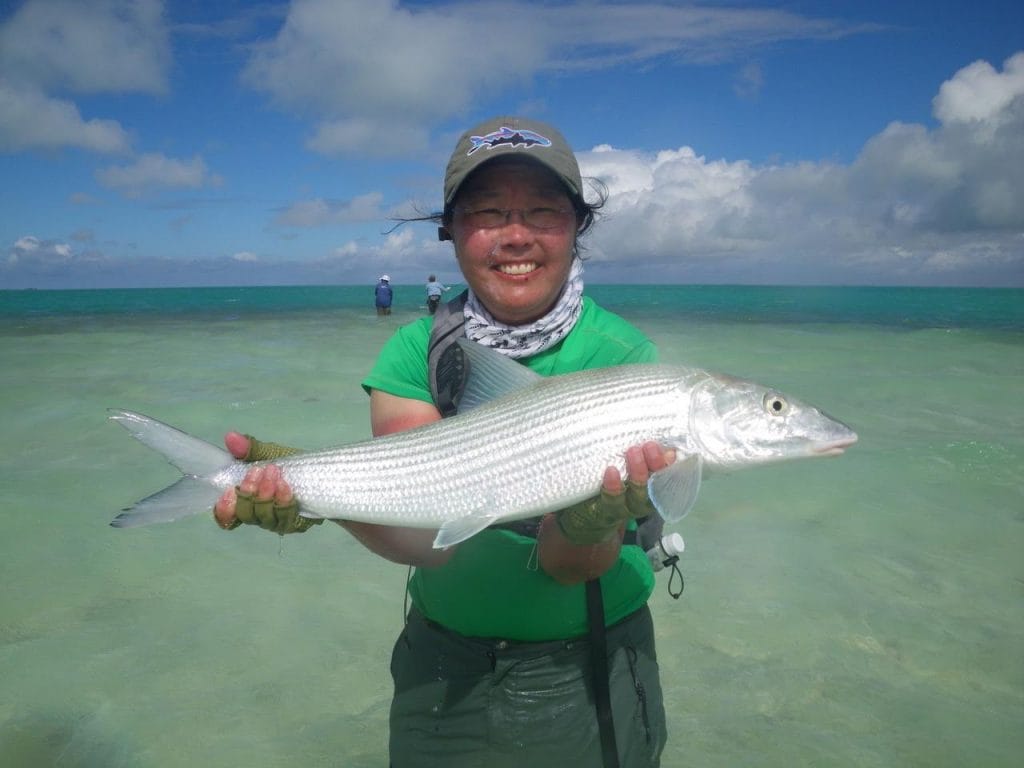 Official Press Release – 1st May 2023:
Kiribati's Kiritimati (Christmas) Island will welcome its first international travellers in 3 years, 1 month and 13 days when Fiji Airways resumes its weekly scheduled service to this world-class fly-fishing destination on Tuesday 02 May 2023.
Following months of rigorous airport facility and airline compliance checks and clearance by the Civil Aviation Authority of Kiribati and Fiji Airways, Kiritimati will welcome travellers through Fiji Airways' services from Nadi, Fiji and Honolulu, Hawaii.
The Tourism Authority of Kiribati (TAK) welcomes this development in international access into Kiritimati. Tourism operators on the island have endured hardships for over 3 years since COVID-19 forced the closure of the island's international border and the reopening is envisaged to be a welcome relief for the mainly privately and community-owned tourism business operators.
Fly fishing enthusiasts who have been patient and have supported Kiritimati Island throughout its 3 years of closure can expect world class experiences when they return to the island's well preserved fishing flats this week.
Fiji Airways will operate weekly services from Nadi, Fiji and Honolulu, Hawaii and travellers are required to present their vaccination certificate (double vax) upon check in. COVID-19 checks are no longer required upon arrival however persons displaying COVID-19 or flu like symptoms upon arrival are required to visit the local health centre for medical check.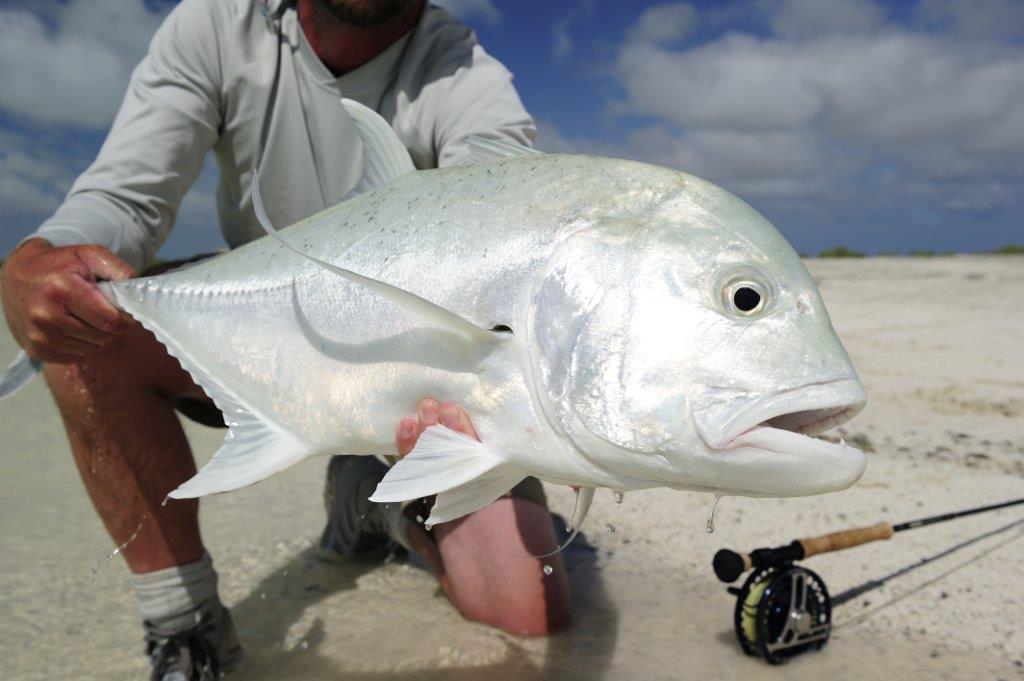 Christmas Island has long been synonymous as a saltwater fly fishing destination, originally its fame was gained through its fantastic bonefishing, but it was soon realised that there was a wide variety of fishing and species to discover. This resulted Christmas Island becoming one of the original destinations for giant trevally to be targeted on a fly, back in the 1980s. Being located a long way south from Hawaii, Christmas Island is only 200 km north of the equator which means it has extremely stable weather conditions making it a truly year round destination.
The Atoll
At just over 250 square miles Christmas Island is the largest atoll in the world and in comparison most Seychellois fisheries seem small. The central lagoon system extends some twelve miles across, this is small in comparison to areas like the southern coast line which runs for over 60 miles. There are five primary species targeted, bonefish, giant trevally, triggerfish, milkfish and bluefin trevally, although, as with many atolls the water teams with life and there is full of a host of other interesting fish to catch. Christmas Island has long held a reputation as a superb bonefishery and much light has been shone on its GT fishing, less talked about are some of the other opportunities that its waters offer.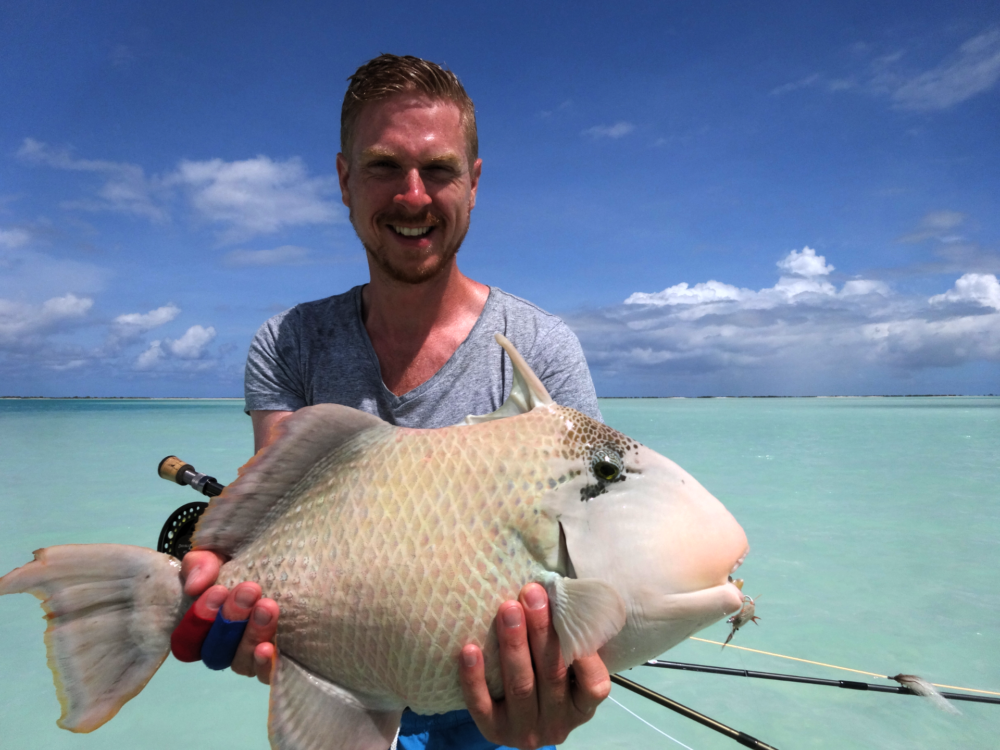 Triggerfish – Christmas Island has a very healthy population of triggerfish and some of them at truly massive specimens, looking like rugby balls. It is a great place if you want to test your skill against the Jack Russell of the flats.
Milkfish- There are HUGE numbers of milkfish on this atoll and at times these gather into enormous schools. Although hunting them inside the lagoon system can be challenging, some of the largest schools gather in bluewater on the outer-side of the reef.
Bluewater fishery – Due to the extreme drop off the atoll has a prolific bluewater fishery and great fishing for sailfish, wahoo and tuna can be had throughout the season. It is possible to catch bones on the flats and then try for sailfish to catch a "Bill and Bones" slam.
There is no doubt that a trip to Christmas Island offers great value for money and is one of the cheapest shots at many of the species we would normally target in the Indian Ocean.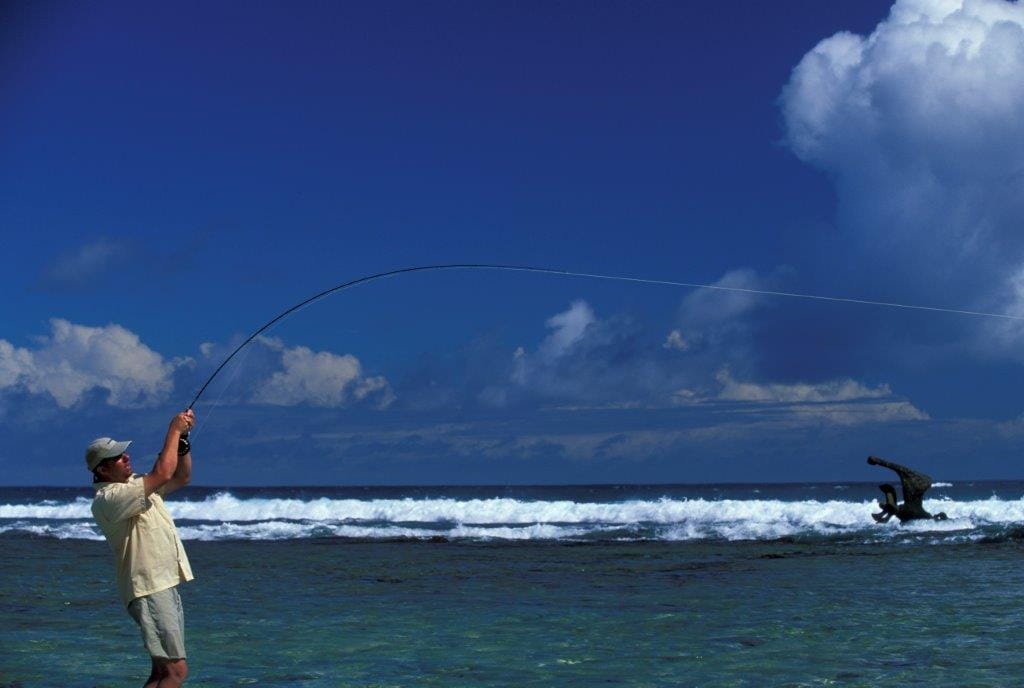 If you would be interested in further details or an itinerary then please contact Peter McLeod or Alex Jardine alternatively call our office on +44(0) 1980 847389.