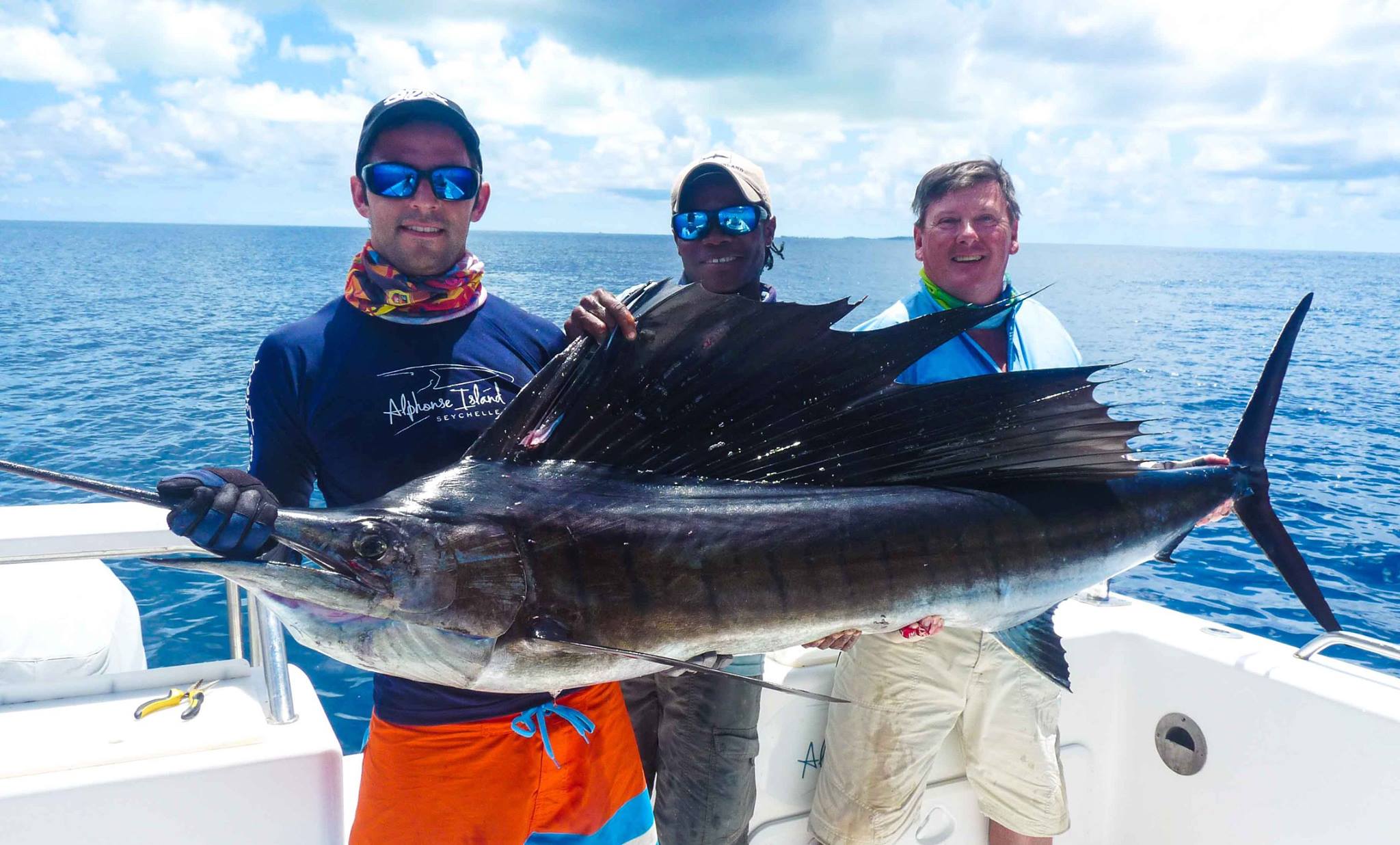 With our two groups returning from Alphonse and Cosmoledo last week the news from the Indian Ocean is of some tougher conditions but some excellent catches. Below is a sneak preview.
Charlottes' hosted group on Alphonse had some bigger tides than expected which slowed the flats fishing for other species, but the offshore fishing was excellent. Russell Crafter caught a lovely 93 cm GT on the first day followed up by landing three sailfish in one day on the Tuesday. Tim Aldiss stole the show by landing the third largest GT ever caught on Alphonse at 132 cm, a fish of a life time, well done Tim! Charlotte's full report will follow next week.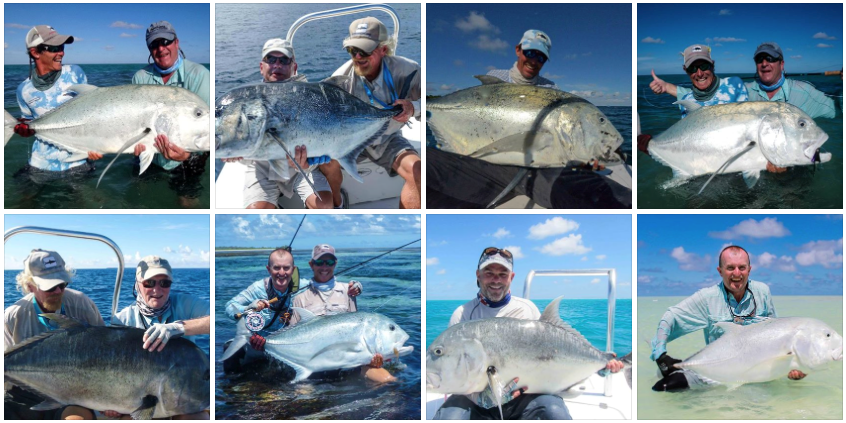 From Cosmoledo the group also had a fantastic weeks fishing and reported excellent numbers of GTs on the flats. Highlights for them were Frikkie's 103 cm, Ian Hodge with a 119cm, Andrew Wadham with a 107cm and a lovely 59cm permit, and finally Ty with a 102 and 106cm. Full reports also to follow next week.
With the Cosmoledo season winding down the dates for the spring liveaboard season have just been released so if you would like the chance to experience this phonomenal fishery then please get in contact with us ASAP as space will go fast.
Availability:
6 – 13 March 15
13 – 20 March 15
20 – 27 March 15
27 March – 3 April 15
Fishing Package: US$ 10,075 pp (Single accommodation /  2 anglers per skiff and guide)
IDC Flight:  US$ 4,875 pp Return
TOTAL: USD 14,950
Includes non alcoholic drinks
Includes Park fee: USD 175
For more details on Alphonse, Cosmoledo and Astove or to hold space please contact Charlotte Chilcott or call us on 01980 847389.