The Lakselv in Porsanger, Finnmark County, northern Norway, is gaining popularity among salmon anglers in recent years, thanks in large part to places like Olderø Lodge. Despite being a smaller river compared to others in the area, it has earned a reputation for producing big salmon.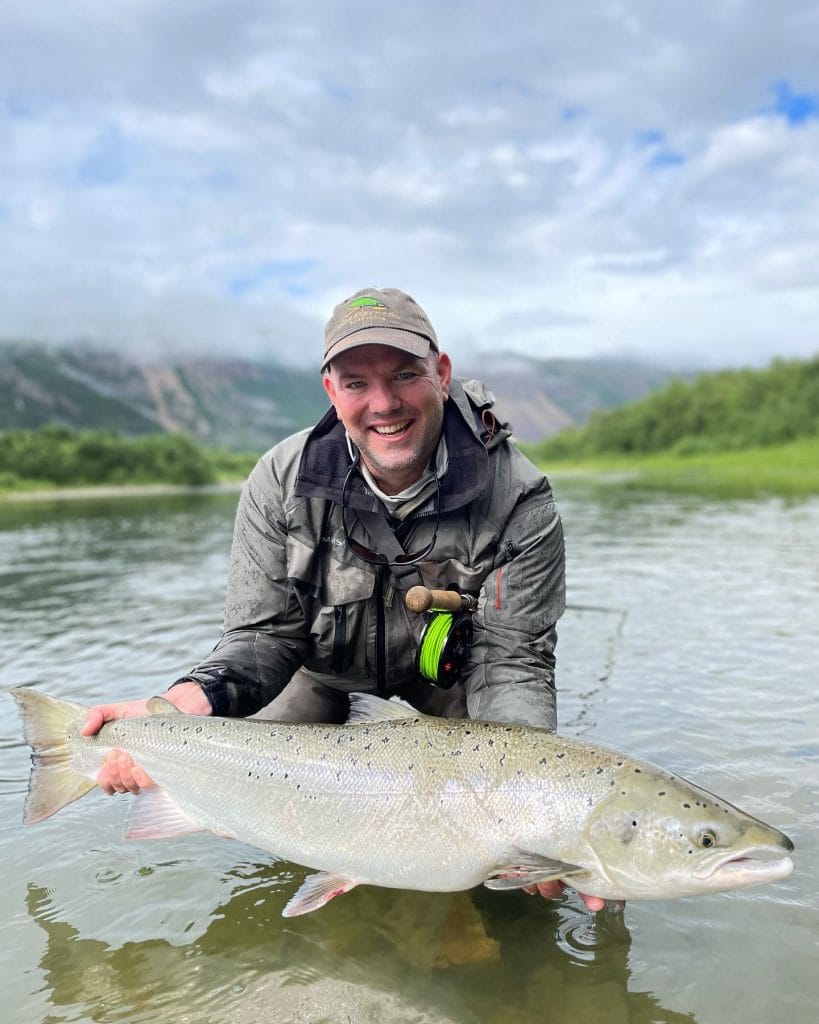 The river is known for consistently yielding large salmon, with many in the 40 to 50lb range and a record catch of 55lb. In 2023 alone, the Lakselv saw five salmon weighing over 40lb and two over 50lb, along with numerous fish in the 20 to 30lb range. This makes it a prime destination for anglers seeking sizable North Atlantic salmon.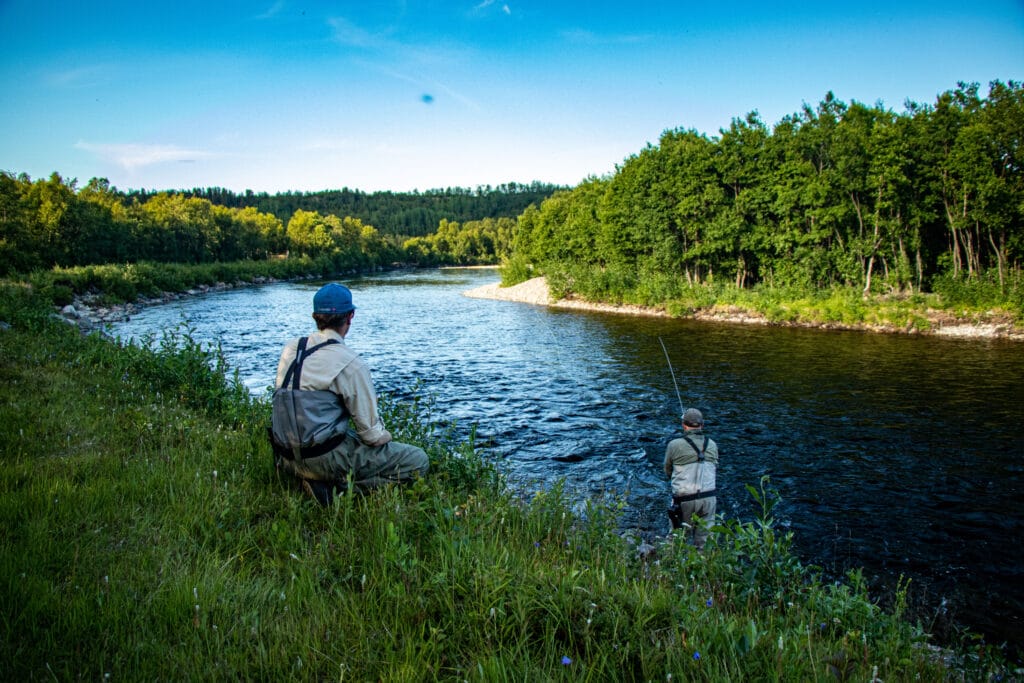 Are you looking for easy wading, floating lines, riffling hitch and big North Atlantic salmon? Then Norway's Lakselv is the perfect place for you.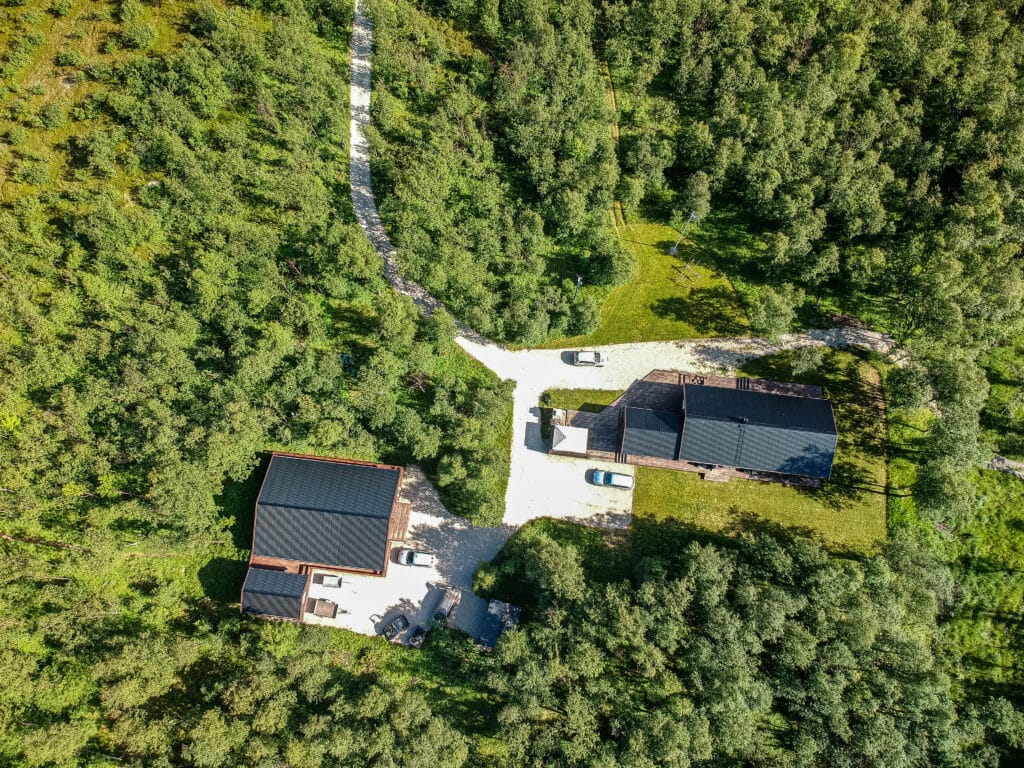 The Olderø Lodge is situated on the "Olderøen" Island along the Lakselv riverbank, just 100 metres from the home pool, one of the best spots on the river. This pool is particularly attractive as it's the first holding pool after the big salmon enter from the Atlantic Ocean, making it an excellent spot for fishing before breakfast or after dinner.
The lodge itself offers a modern and comfortable experience with stylish, newly constructed facilities. Despite its modern amenities, the Olderø Lodge maintains an intimate atmosphere, accommodating up to 10 guests at a time, ensuring a private and personalized experience. The rooms and communal areas are spacious and well-appointed, providing guests with all the modern luxuries they could desire.
Overall, the combination of the Lakselv's reputation for big salmon and the comfort and exclusivity offered by the Olderø Lodge makes it a compelling destination for anglers seeking an exceptional fly fishing experience in the north.
2024 Availability:
14 – 21 July (Week 29 – 4 rods): Prime Week
28 July – 4 August (Week 31 – 8 rods): Prime Week
4 – 11 August (Week 32 – 5 rods): Prime Week
All weeks are based on full board accommodation, drinks including wine and beer, single room, shared guiding, and tackle disinfection. The cost excludes state licence and flights.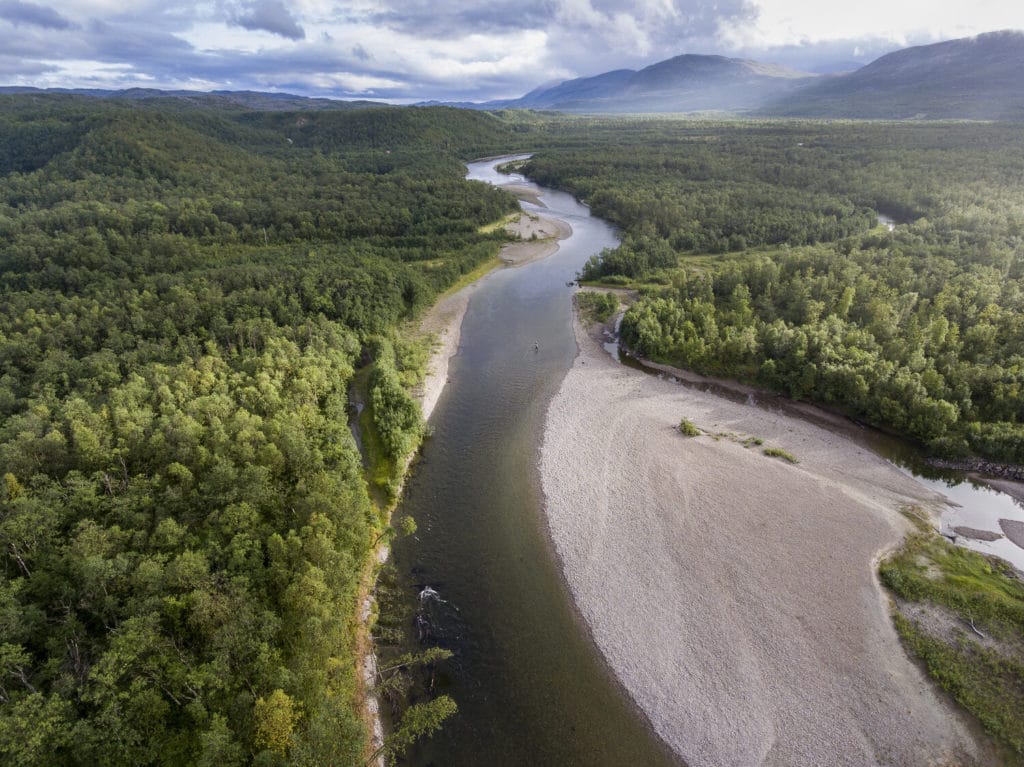 For more information about Oldero Lodge and salmon fishing in Norway please contact Alex Jardine or call our office on +44(0)1980 847389.