The Winsnes Fly Fishing Lodge in Norway has a rich history dating back to 1882 when it was founded by the first British salmon fishers, known as the 'Salmon Lords' or 'Lakse Lorder.' They used the lodge as a base for their summer fly fishing adventures on the Gaula River. Over the past 130 years, traveling salmon fly fishers have enjoyed fishing and staying at the lodge.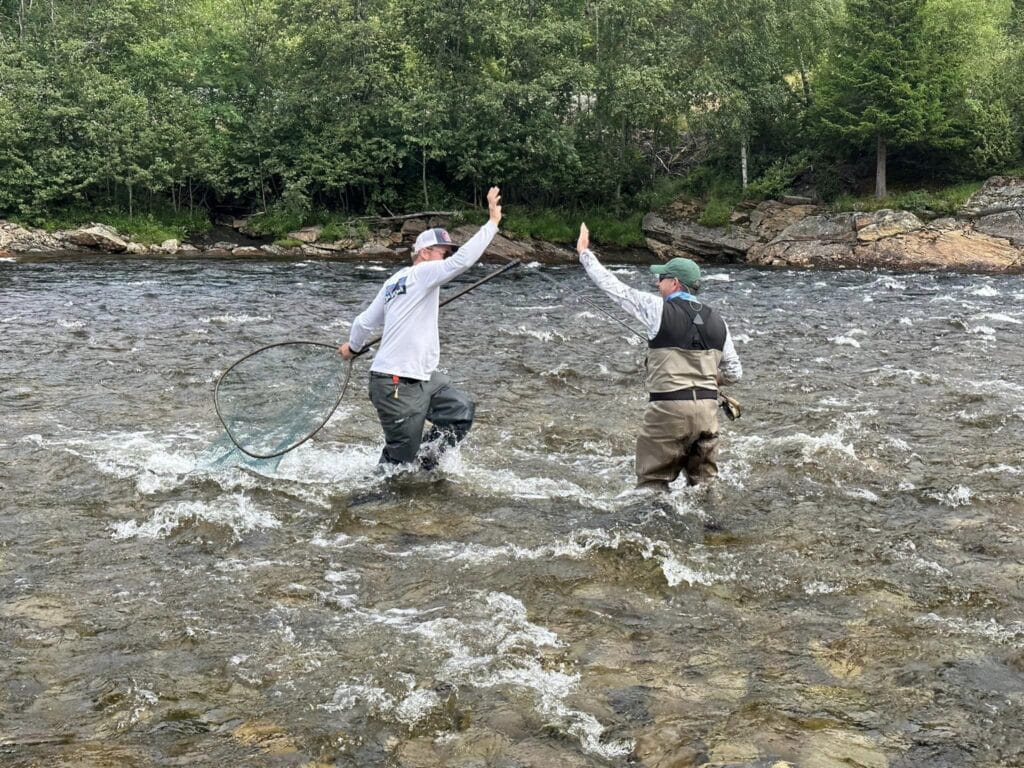 The Gaula River is renowned among Atlantic salmon rivers and is often referred to as 'the river of silver and gold.' It is known for its strong runs of salmon, which typically average between 14 to 18 pounds. Many salmon in the Gaula River exceed 30 pounds, and there are even some that weigh over 40 pounds. The river's clear water often carries a slight golden tinge, adding to its character.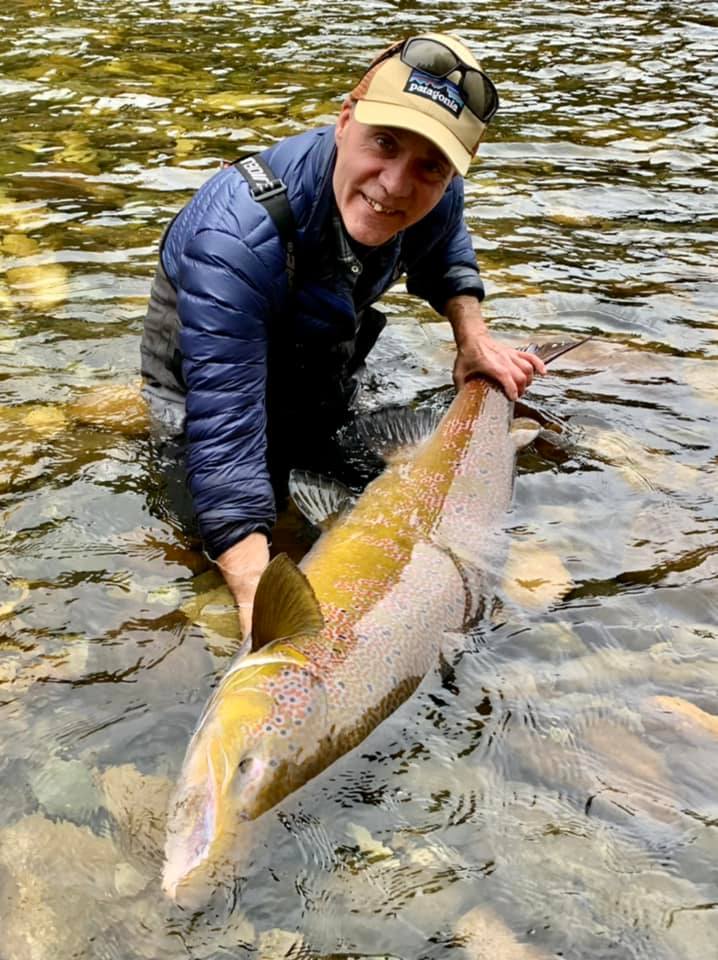 The surrounding landscape is picturesque, featuring thick evergreen forested slopes, small villages, and farms, making it a beautiful location for targeting some of the world's largest salmon.
To improve the fishing experience, in 2023 Winsnes reduced the number of rods across its weeks to between six and eight anglers. This adjustment not only means that anglers get to enjoy better rested pools but also ensures that, in the event of more difficult water conditions, a suitable beat rotation can be managed effectively to improve each angler's success.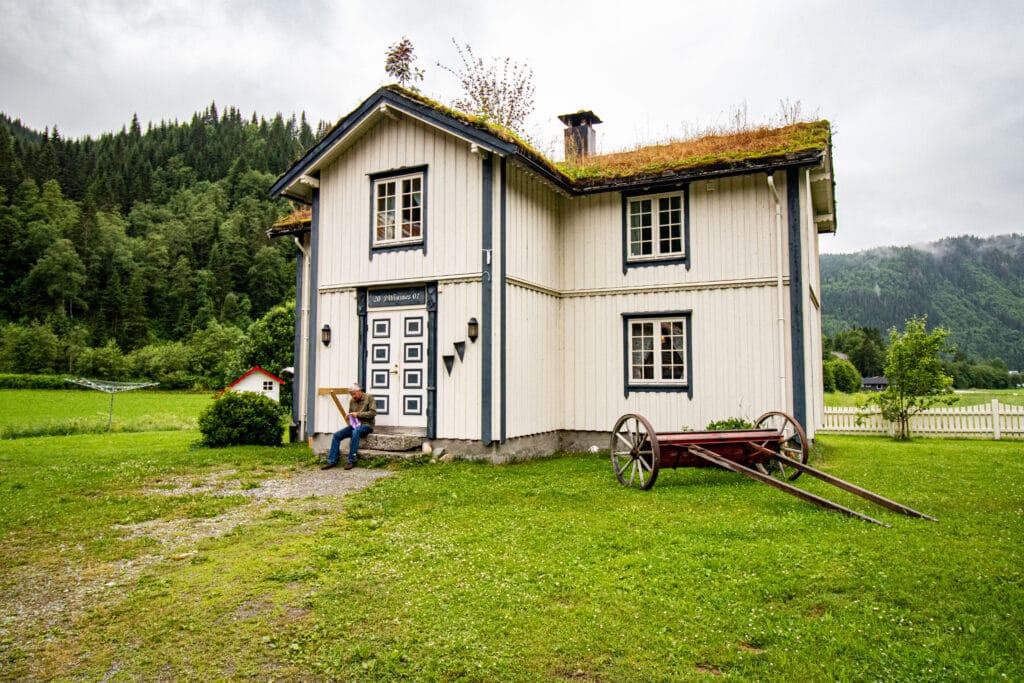 The anglers are now housed in the summer house and separate self-contained family apartment in the form of a small house that dates back to the 1700's. There are six bedrooms in total with shared bathroom facilities (4 bedrooms / 2 bathrooms in the summer house & 2 bedrooms / 1 bathroom in the small house). The lodge offers fully catered accommodation and anglers receive light guiding. It is possible to arrange more formal guiding for those looking for more advice on the water. The fishing runs on a 16 hour rotation per day enforcing two fixed 4 hour rest periods on the river, one at night and one at lunchtime.
2023 Season Summary:
The rivers across central Norway saw salmon runs below average this past season, possibly a knock-on effect from the low water summers of 2018 and 2019. At Winsnes Lodge it was a below average season with 100 salmon caught when the normal benchmark would be 140-150 salmon. A decent early run of fish was not followed up with a later run, making for difficult fishing from the middle of the season onward.
The lodge was much quieter than normal in August this year and this had an effect on the final numbers but it was a below average season generally that peaked in week 28. Water conditions were excellent with decent water levels and temperatures throughout the season with the exception of a short period in June.
A positive sign is that there are decent numbers of fish in many of the pools now that the season is over in preparation for spawning, demonstrating that the weaker-than-usual run gave the salmon lockjaw during the latter weeks of the season.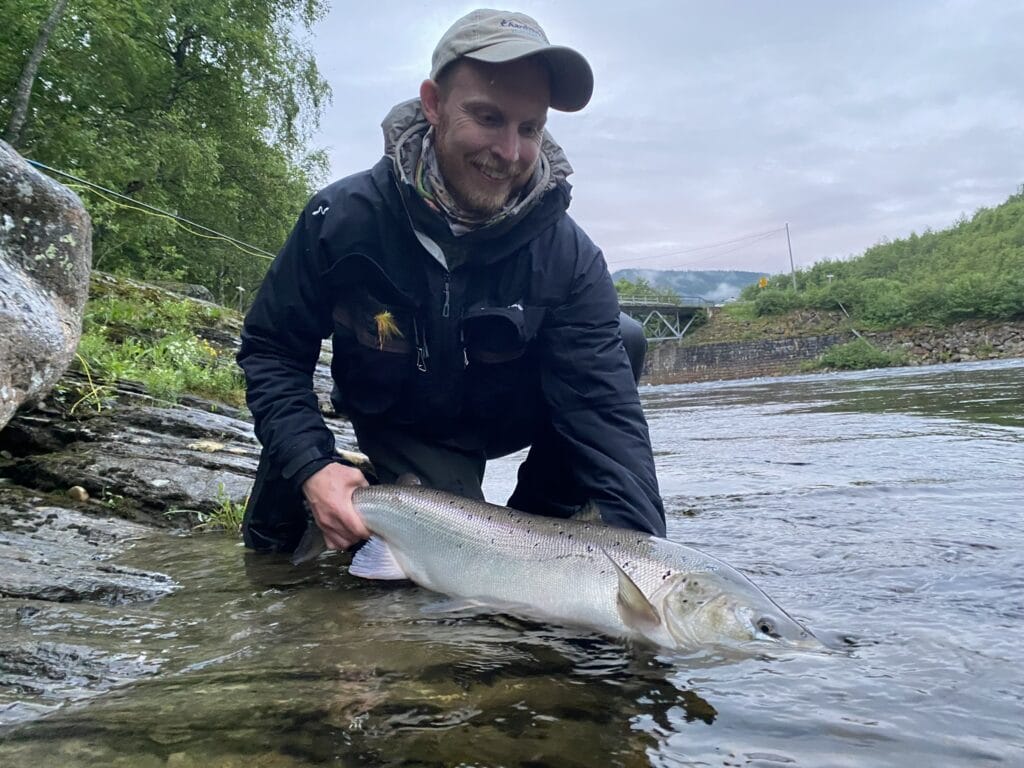 2024 Availability at Winsnes Lodge:
2 – 9 June (week 23): open last minute when conditions are known
9 – 16 June (week 24): Sold Out
16 – 23 June (week 25): 2 rods – £3,080 per person (exciting early season week)
23 – 30 June (week 26): Sold Out
30 June – 7 July (week 27): 4 rods – £5,810 per person (Aardvark McLeod Hosted week – prime week with full guiding)
7 – 14 July (week 28): Sold Out
14 – 21 July (week 29): Sold Out
21 – 28 July (week 30): 5 rods (self-catering week) – £2,680 per person (good number of fish throughout the beats)
28 July – 4 August (week 31): 6 rods – £3,080 per person (exciting late season week)
4 – 11 August (week 32): 1 rod – £3,080 per person (often one of the best weeks of the season)
11 – 18 August (week 33): Sold Out
18 – 25 August (week 34): 6 rods – £3,080 per person (exciting late season week)
25 – 31 August (week 35): 6 rods – £3,080 per person (exciting late season week)
All prices are based on full board accommodation, shared room and light guiding. The cost excludes car hire, state licence, flights, alcohol and tackle disinfection.
For more information about Winsnes Lodge and salmon fishing in Norway please contact Alex Jardine or call our office on +44(0)1980 847389.