We recall special fishing moments, memories that will remain with us for a lifetime. The one that got away, the cluster of errors that led to a missed opportunity that may never present itself again, the trophy that was landed when everything was stacked against us, the fish that took our first homemade fly etc.
These can be memories of our own captures, captures of a friend or just the experience of being in a given environment.
There is no doubt that an image can conjure these memories and bring them back to a vivid state. Images help us reminisce, reflect on amazing experiences that should never be forgotten. Indeed, reflecting on images after a trip can help deepen our experience and help us absorb what may have been a surreal experience that passed all too quickly.
There are many images I can reflect on over the years, and I am thankful that such experiences were presented in the first place. The following are, however, three that instantly spring to mind.
Sudan, the Nubian Flats
Sudan's Nubian Flats – what images that conjured up. The seat of of an ancient African power, just the name "Nubia" evoked in me the need to explore, to go there. Fishing for triggerfish has become an obsession. Sudan was, for me, the ultimate destination to feed that even further; every flat stuffed full of yellow margin and titan triggerfish. Tails waving as they fed, skinny water rippling as they moved unhurriedly across the flats.
The sheer emotion in this image will, I hope, never leave me. We had stalked this trigger a fair distance down the flat, it inhaled my small crab and burnt its way through my fly line. Backing disappearing, it dropped over the edge, and wedged itself in a hole, trigger up. Not to beaten, goggles appeared from a backpack and Fede dived, dived and dived again until, victorious, he emerged, beautiful triggerfish to hand. For me, this image has beautifully captured the sheer joy and camaraderie of a day spent doing what we all so love; fishing in a truly stunning part of the world.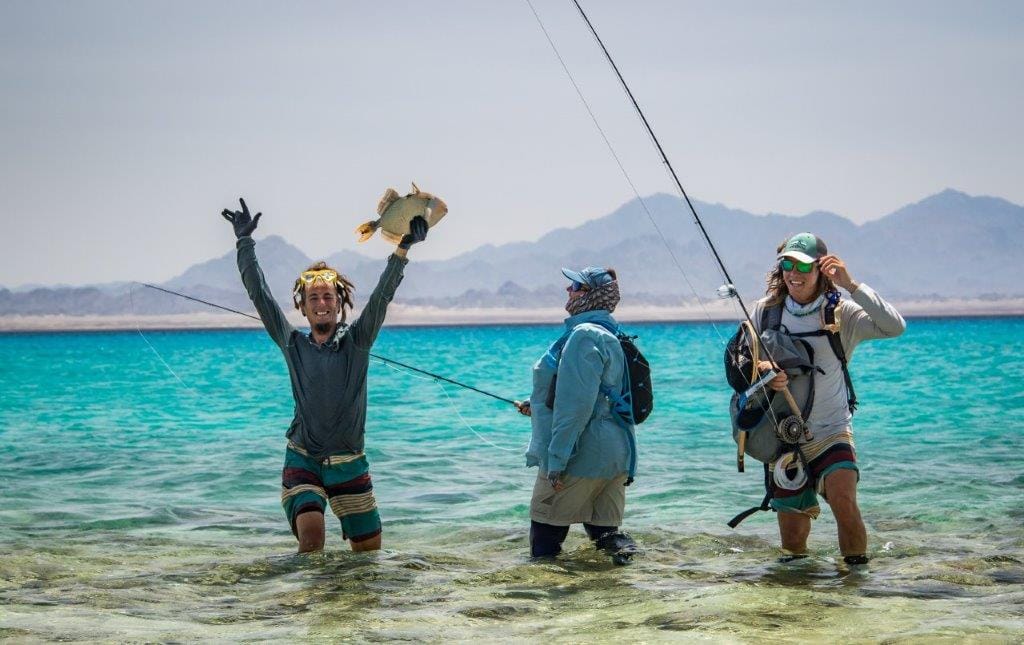 Cameroon
Cameroon was all about anticipation and the unknown. It started with a rumour and, in time, became a reality. An untouched river and pristine eco-system in remote West Africa, it was worth every second of the very long wait to get there.
Never having fished in the dark, it seemed fitting that my first experience doing so was in Africa, grunting hippos as our background music and a canopy of stars overhead. For me, the image below, represents so much; the fulfilment of a dream, a fish of a lifetime and, most important of all, humour in a memorable moment. Tail slapped by a 110 cm Nile perch, what's not to smile about?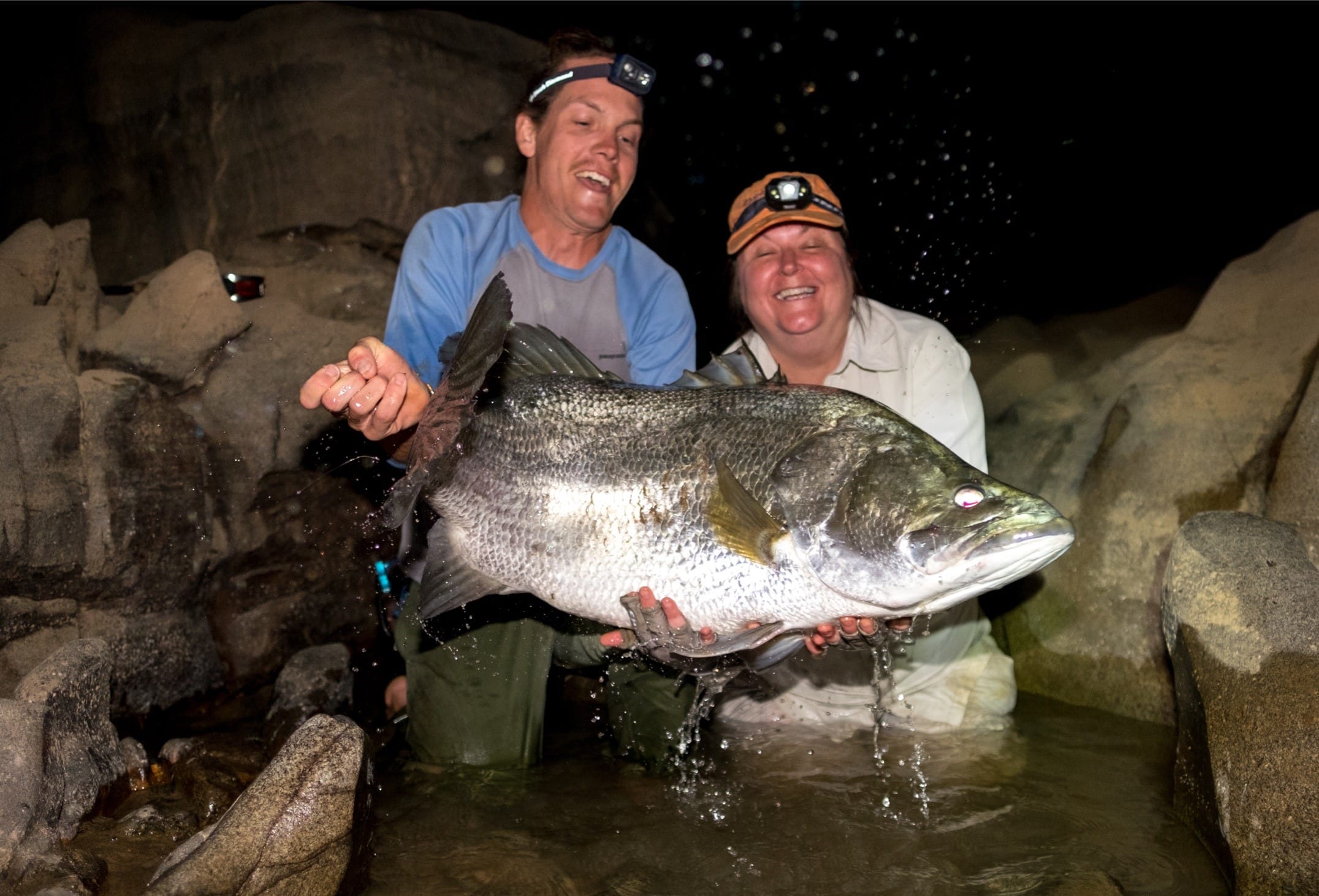 Fishing on the edge of the Kalahari, floating down an African river with no crocodiles. Why wouldn't you go? With both largemouth yellowfish and smallmouth yellowfish to target our small group of four anglers had set off off with mixed expectations on what was, for us, a wilderness exploratory trip. At trip end, we had landed between us largemouth yellowfish of a lifetime, up to 20 lbs and smallmouth yellowfish that any angler would have been proud of. Truly blessed to have the opportunity to experience the Orange River with such an amazing and knowledgeable team.
I love this image of Matt Gorlei's; to me it speaks of wilderness, of remoteness, of experiencing something truly unique. This is what makes me whole.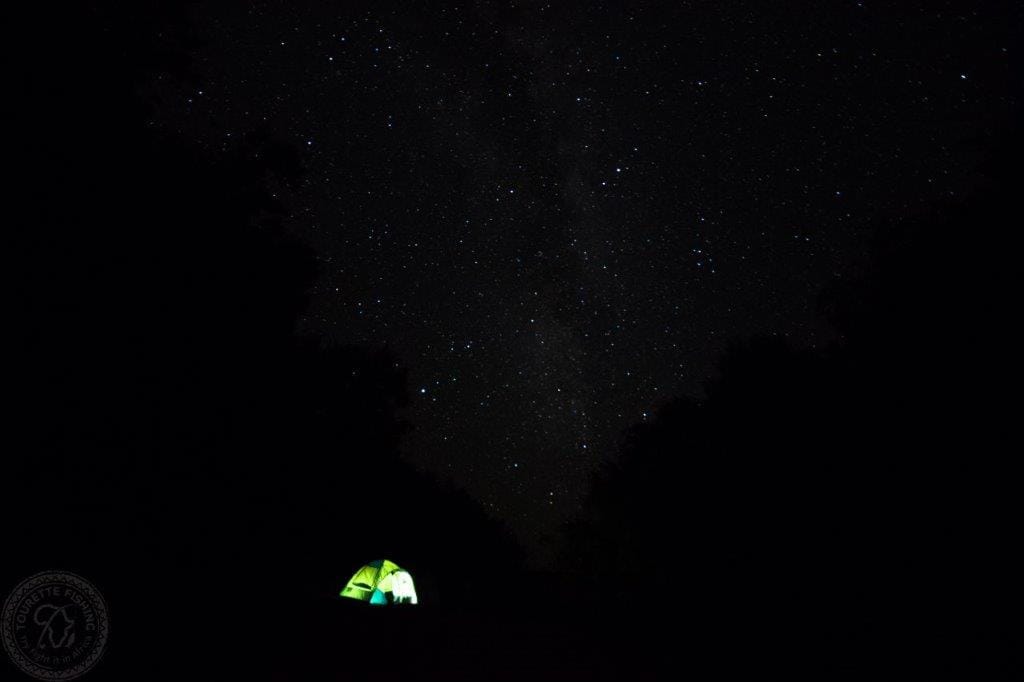 If you are interested in travelling to these or any other destination within our portfolio please contact us by EMAIL or call our office on +44(0)1980 847389.