Golden Dorado River Cruiser Popper Fishing Golden Dorado.
Luciano Alba is the owner of both Estancia Laguna Verde and Golden Dorado River Cruiser. Both operations have been built from scratch under the careful eye of Luciano and his father to now becoming among two of the finest destinations in Argentina. Indeed, they create a great combination trip, chasing huge rainbow trout for a week then tagging on a few days hunting down the marauding dorado.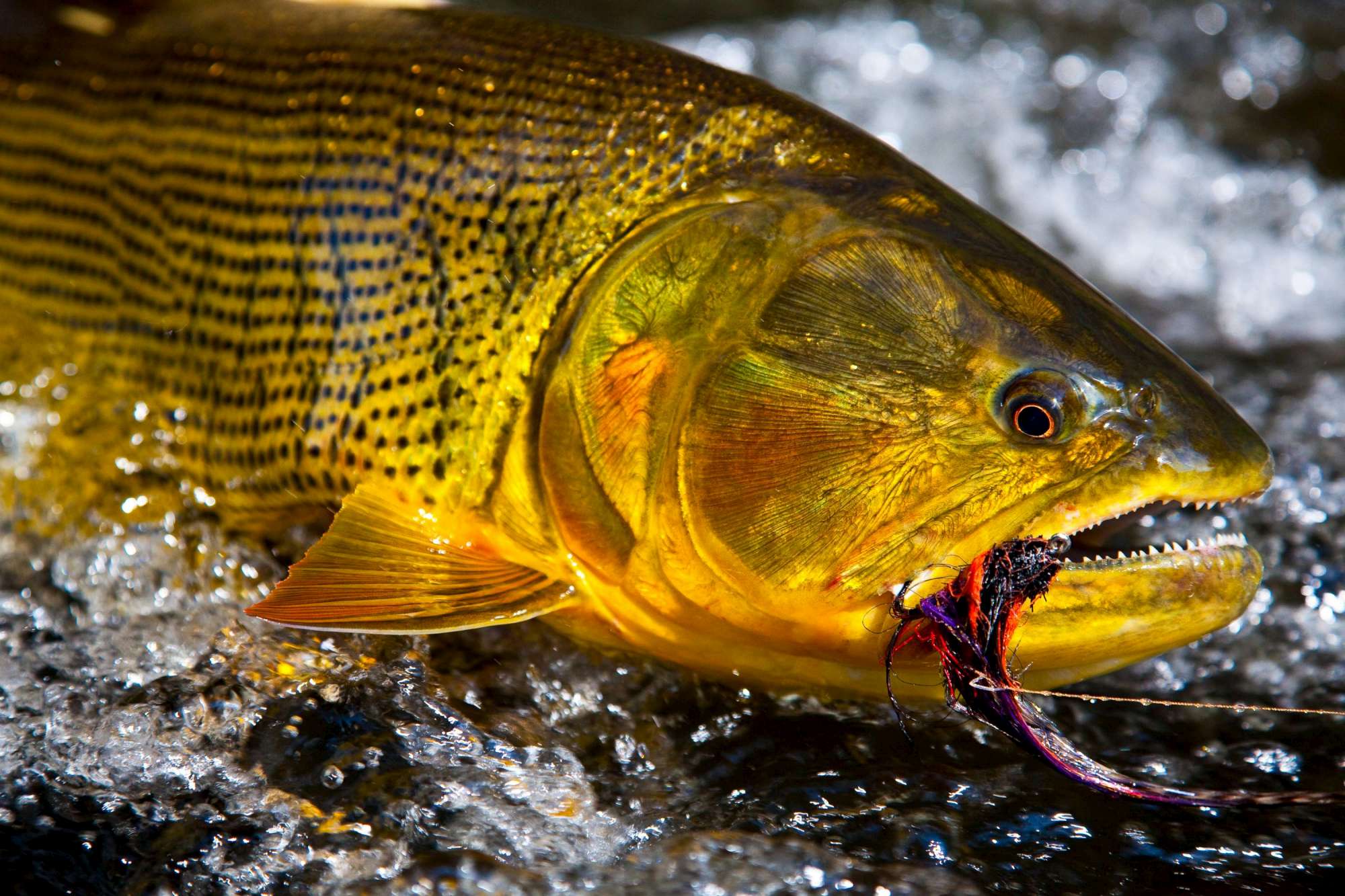 Here Luciano presents some essential tips for catching dorado when fishing with poppers.
Without a doubt, golden dorado rank among the most exciting gamefish on the planet to catch on a fly rod. If it happens on the surface, not to mention with a popper, your adrenaline levels can raise to new all-time high levels!
When fishing with a popper it is not uncommon to miss several fish, so it is very important to keep different aspects in mind that could be helpful to increase your success rate.
At the Golden Dorado River Cruiser, since our start, we have aimed to fish on top as much as possible, taking further and further that passion, as we feel not many things beat watching a nice dorado smash a popper!
1. Leader construction
Your leader, as in many other fishing situations, becomes an important part when fishing with poppers. You want to have a leader that helps turn the fly over well in the air while being to hit the water with noise (pretty much the opposite to casting a size 22 spinner to feeding trout in skinny water).
A total leader length of 5 to 6 feet is ideal, including the wire leader. The usual 60/20/20 formula applies well. You want a strong butt section, which could be stiff fluoro 40/50 lbs, or, prepare yourself a braided butt section. Popper is attached to the wire leader normally with an open loop knot.
2. Casting
When casting with a popper to dorado, most times, you want to get it as close as possible to the structure you are targeting. Golden dorado are predators, and love fast-running water with underwater logs, weeds, and any other obstacles in the water where they are able to hold ready to "cash in" on baitfish, sardines, sabalo (main food source of dorado), and even smaller dorado swimming by!
Many times this technique causes immediate takes, right as the popper lands, or at the first or second pop, so it's extremely important to never lose grip of your fly line as you want to be in total control and connected with your fly as it hits the water.
Some other times you may be working on fast runs without structure in sight. In this case you have seams in the water, so you want to hit the popper on the fast flowing water part of the seam, and then pop and let the line swing down, pausing for a second then stripping again, changing the speed of the drift on consecutive casts while covering water. It is not unlikely that a dorado will chase or come from a good distance attracted by the noise and disturbance in the water to hammer your fly on top.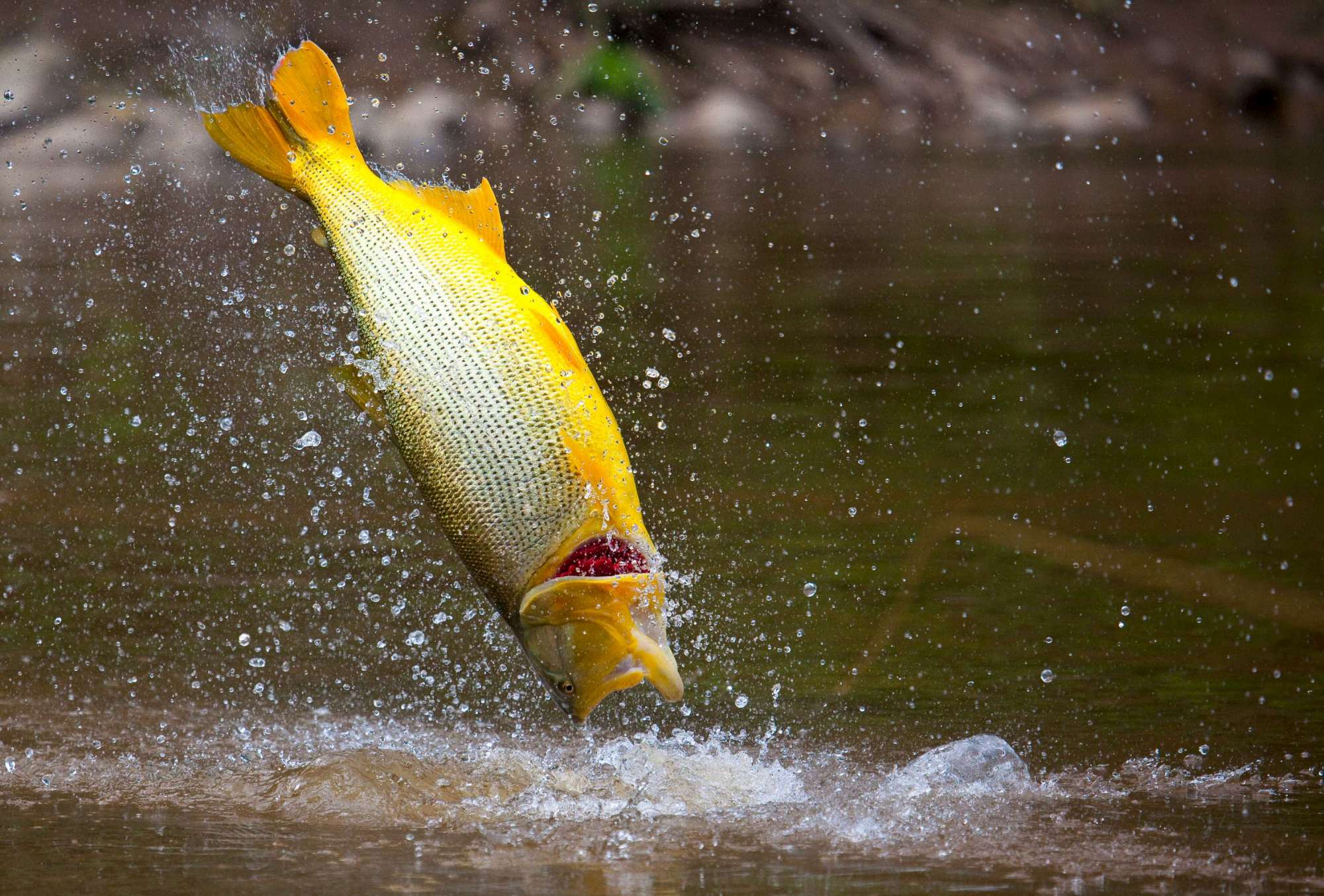 3. Stripping fly line/working the popper
As you got your cast out and put your popper working on good areas, you want to start with a slow strip, so the popper goes under and start to push water, then gradually increasing the speed of your strip, which causes the classic "plop."
Most times you are casting down and across, so you can pop your popper, and then let drift for a second or two and go again. This allows you to keep your popper fishing for a longer time while close to the bank or structure, and many times entices a take.
Other times you are swinging and popping at runs, deep holes, and seams. In general you want a rather slow strip. I haven't seen a lot of action when retrieving fast, unless a feeding frenzy is taking place where dorado are hunting and you see the water boiling and fish jumping all over the place. In those cases you may want to speed up your strip as dorado are for sure in ON mode and fishing action becomes fast and furious.
4. Hook set
Dorado have a very hard mouth, so a strip set is what you'll want to use on them. If you try to trout set, chances are you'll never actually hook the fish. Sometimes a dorado may hold to your fly for a while without actually even being hooked! That is how serious they are about biting things. Most commonly that fish will be lost!
As you see the fish take your popper, you'll want to strip set hard with your line hand firmly pulling way back to the side of your body.
Many times dorado will keep coming to you, so you'll want to keep stripping hard to achieve a solid hook set. A good guide will know most times if you have a good set or not, so they should let you know if you need to set the hook again to avoid losing that fish.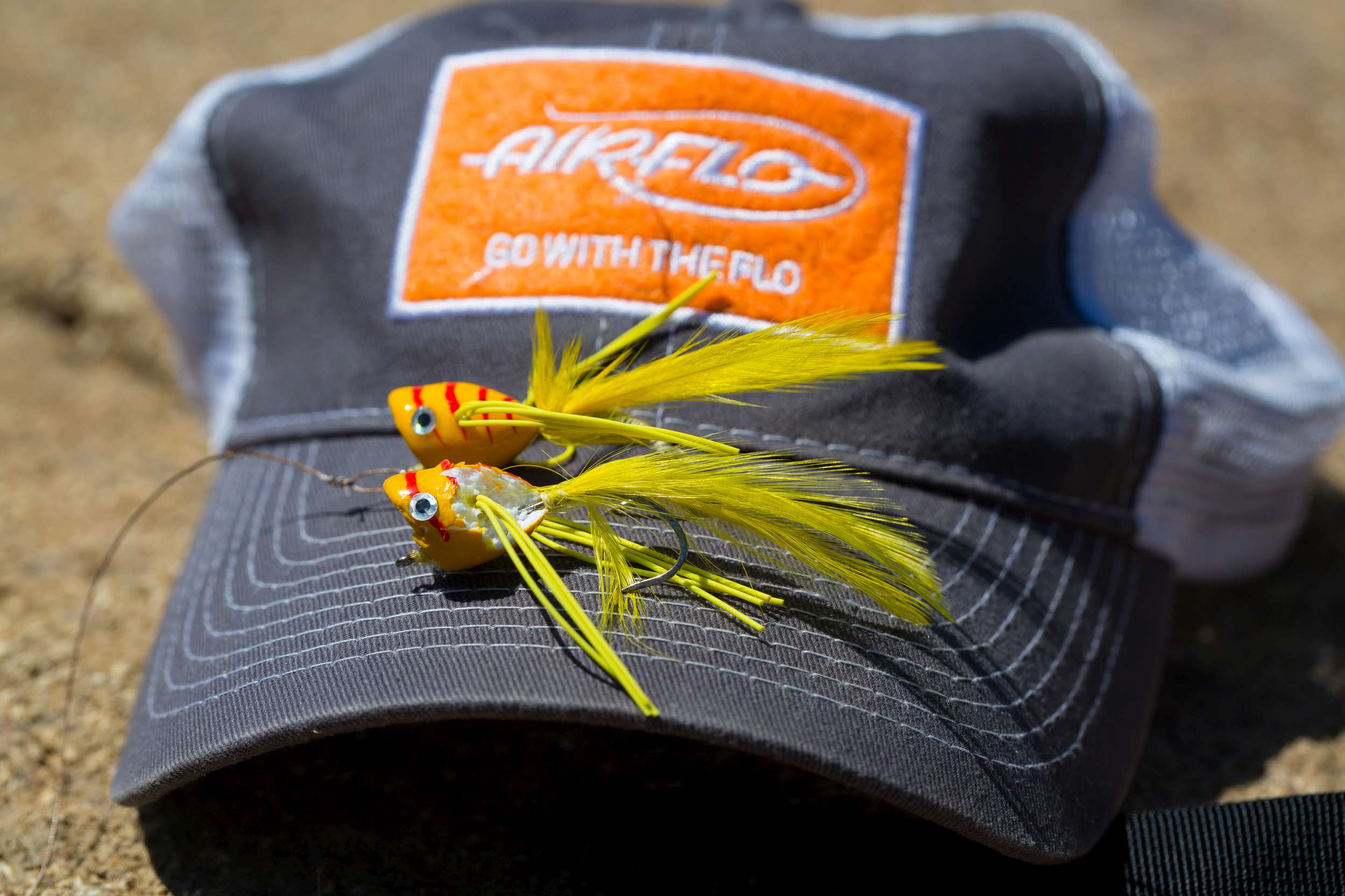 5. Playing the fish
You don't want to be shy when playing dorado and want to put on as much pressure as possible right from the start! Dorado are very acrobatic and explosive fighters and normally go "all in" fast.
You want to pay attention to what your surroundings look like in terms of places where a dorado could take you, to prevent losing the fish to a log or other structure in the water.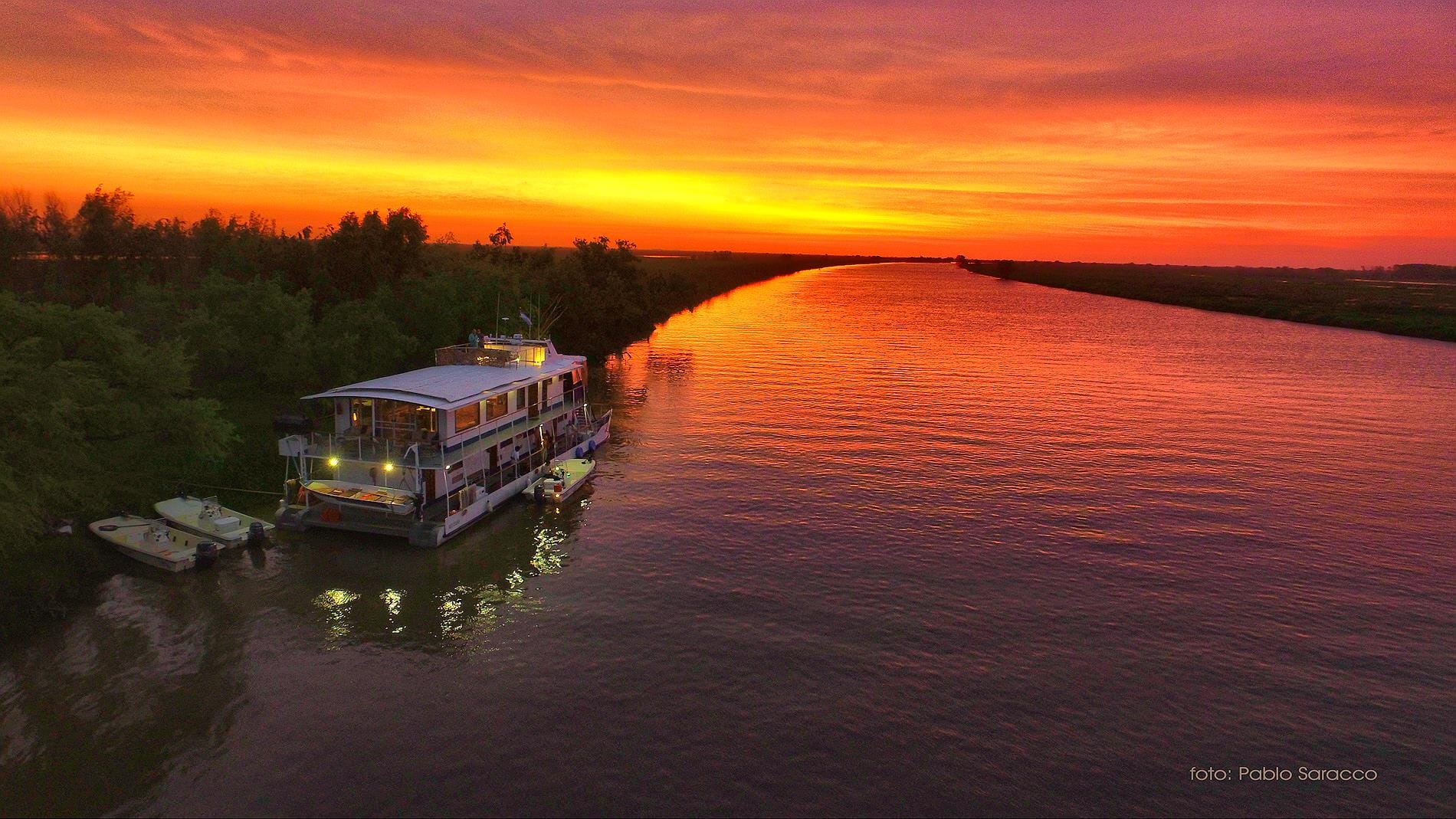 Golden Dorado River Cruiser Popper Fishing Golden Dorado
If you would like more information then please do not hesitate to contact Steffan Jones or call our office on +44(0)1980 847 389.