We've just had some great fishing stats in from Rio Marié for the 11 to 18 December week. The season comes to a close at the end of January but now is the time to talk to us about premier time slots in the 2023 to 2024 season.
Here's what was happening in week #17:
The weather was mostly sunny with temperatures between 27 and 40 degrees. The river was stable with good water levels which allowed anglers a fantastic week including four 20lb fish and several other memorable catches. The highlight of the week was from Christiano who, for the last for years, has been searching for a peacock bass over 80cm. After five fishless days it all came down to the sixth and final day. After all the hard work he put in, he was finally rewarded with not one, but two fish over 80cm, including a 20lb monster.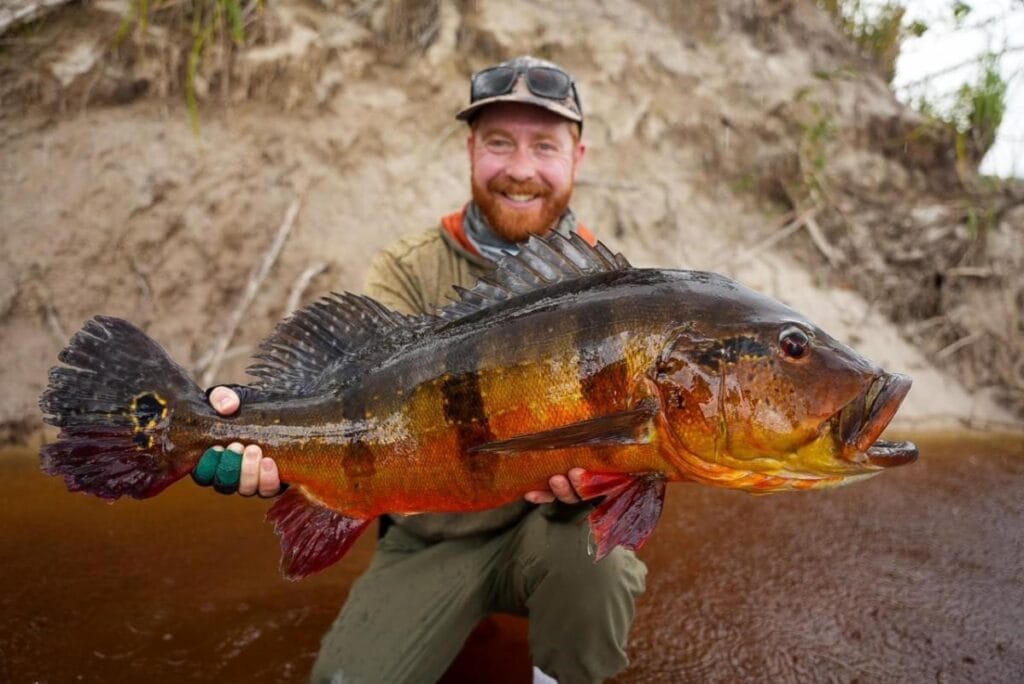 Of the 515 fish caught in the week seven were over ten pounds, six over 15lb and four monsters at over 20lb.
For more information on fishing in this wonderful location please contact Alex Jardine or call us on 01980 847389.