Ponoi Ryabaga Camp Salmon Fishing Russia 2022 Season Availability
The Ponoi River needs little introduction from a fishing perspective. If you fish for salmon, you will already know of the Ponoi and its reputation as one of the finest if not the finest Atlantic salmon rivers in the world. To fish, the Ponoi is like entering a time warp and returning to our home rivers when there were at their very finest. If you have ever wondered what the fishing was like on the Spey two hundred years ago, it may have come close to the Ponoi, albeit not as wild or remote. No other Atlantic salmon river in the world can match the Ponoi's enviable combination of catch numbers and size.
Unlike many Scandinavian rivers, the Ponoi offers a long season, starting in late May and ending in early October. There are three distinct seasons on the river and two runs, the summer and the autumn run. The autumn run fish overwinter in the river underneath the ice then spawn the following season. This strain of Atlantic salmon is called an oseka. These fish are especially fat and powerful for their size as they need the extra bulk to last the cold winter months. The autumn fish that run the Ponoi have developed a reputation worldwide as being extremely powerful fighters.
Although the wading is excellent on the Ponoi, much of the fishing is done by boat. The beats at Ryabaga Camp can be upwards of four kilometres long, so a jet boat is the most practical way of covering such a large expanse of water. Despite the size of the river, the Ponoi runs relatively shallow and is excellent fly water. Ryabaga Camp has access to over eighty kilometres of perfect fly water that varies in nature hugely. For any salmon angler, these are holy waters and the promised land.
Click HERE to read about a day on the Ponoi at Ryabaga Camp.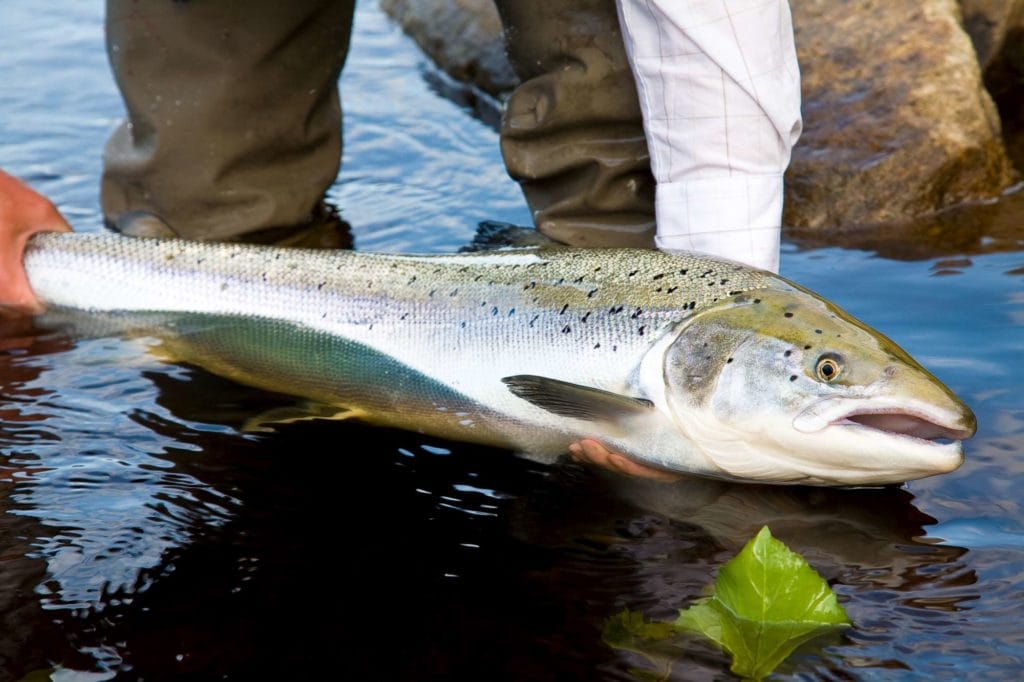 2022 Season Availability
July 9th – 16th US$8,990 per rod
August 27th – 3rd September US$16,290 per rod
September 3rd – 10th US$16,590 per rod
Includes: All meals, accommodations, 6 days guided fishing (1 boat/guide per 2 anglers), licenses, helicopter transport from Murmansk. Sat-Sat turnaround.
Excludes: The charter flight cost; return from Helsinki is around US$1,250. Overnight stay in Helsinki, visa costs and gratuities.
If you would like more information then please do not hesitate to contact Olly Thompson or call our office on +44(0)1980 847389.