RIO GRANDE SEA TROUT – 2020 CANCELLATION RODS AT KAU TAPEN
In terms of sea trout, no other river compares or can compete with the Rio Grande in Argentina. The run is estimated at between 50,000 – 85,000 per year, carrying an average weight of 9 lbs. 1 in 5 fish is over 15 lbs, 1 in 50 is between 20 – 25 lbs and most seasons a fish of over 30 lbs is recorded. With this in mind, the following cancellation rods at Kau Tapen should not be missed.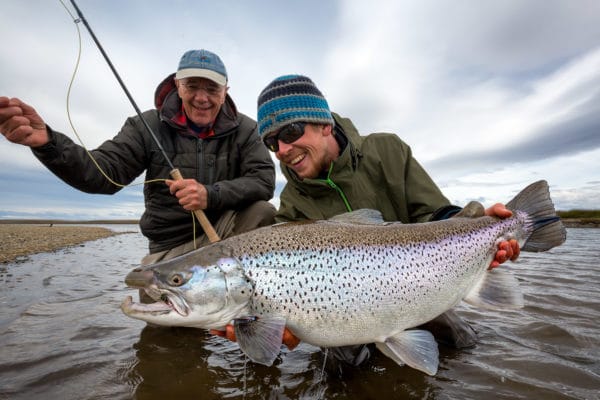 The runs have remained consistent over the last few years and fishing pressure has actually decreased with some lodges reducing the weekly rod allowance.
Looking to experience the fishing for yourself? If you can travel this March then you're in luck as we have some fantastic cancellation rods at Kau Tapen lodge.
CANCELLATION RODS AT KAU TAPEN
21 – 28 March; 5 Rods
PRICE
US$5,495 per rod plus US$495 for the fishing licence. This is a massive saving over the standard rate, based on the cancellation deal.
For more information please contact [email protected] or phone 01980 847 389