Fly Fishing Rio Marie Peacock Bass Brazil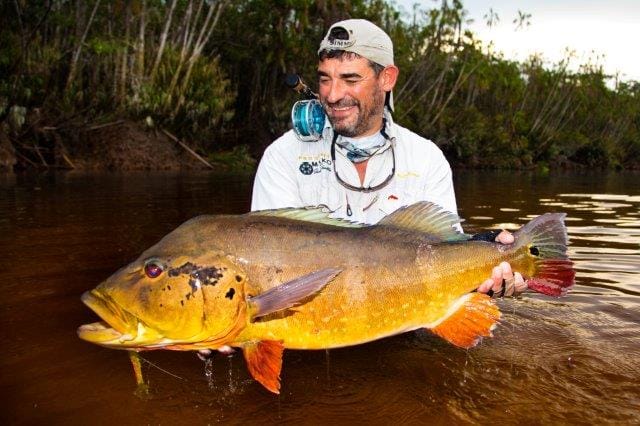 The largest peacock bass in the Amazon basin
Rio Marié is unique in Brazil, with more than 500 miles of exclusive access to the only catch-and-release, "fly fishing only" river in Brazil. With more than 15 species of peacock bass, regular encounters with fish over 10 lbs and a realistic change of a trophy peacock bass of 20 lbs.
In addition to the giant speckled peacock bass, the river also has healthy populations of smaller butterfly peacocks, which average 2-6 lbs. These beautiful, brightly-coloured, aggressive strain of peacock bass hit hard and often take to the air when hooked.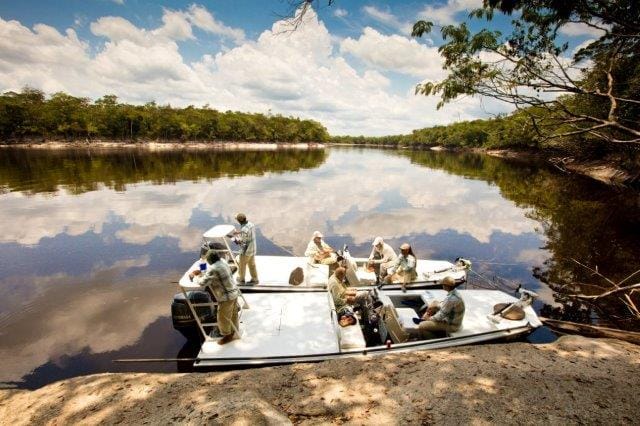 This river area is huge, encompassing nearly 500 miles of virgin waters, and it boasts a healthy population of giant peacock bass. For anglers, this translates into very real opportunities to consistently hook and release much larger-than-average peacock bass on the fly
Rio Marié is entirely located inside an extensive Indian Territory, an area of more than 2 million hectares. This untouched environment has more than 800 kms of rivers, 180 known creeks, 60 lakes, and three major tributaries inside the new operation area. It is the first exclusive fly-fishing only project allowed and supported by the Brazilian Government Official Environmental and Indian Institutes, who worked together with the Indian Association to create the very first official sport fishing operation in Brazil inside an Indian Territory. This brings a new level of commitment inside the current peacock bass fishing scene in the Amazon region.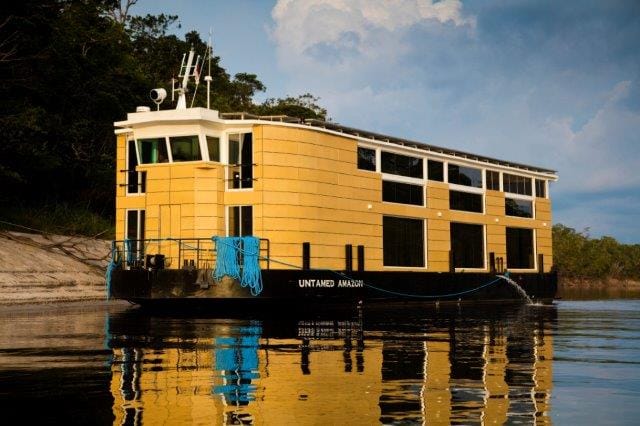 We have one rod left in the 1-8th November 2018 week. This would be single based; accommodation AND fishing! Normal cost is US$11,680, we can offer it for just US$7,500. This includes a night in Manaus and also the return charter flight to the operation.
More information?
If you would like more information then please do not hesitate to contact Steffan Jones or call our office on +44(0)1980 847 389
Fly Fishing Rio Marie Peacock Bass Brazil