Two great spring special offers (80% and 50% discounts) to tempt anglers looking for a last minute trout fishing holiday in the Spanish Pyrenees with Salvelinus guides who offer unrivalled knowledge of its fishery for over 20 years.

Pyrenees Trout Tour – 10-day multi-lodge itinerary
This wonderful 10 day fly fishing adventure combines fabulous trout fishing with a gastro-experience, wine tastings and historical tours. With access to miles and miles of trout water in the form of bubbling freestone mountain streams, mid rivers filled with pools and riffles, and slower deeper tailwaters there is a healthy population of trout, including the chance of a trophy fish. The three comfortable lodges have been chosen for their glorious settings, intimate atmospheres and easy access to the fishing.
There are two spots left April 26th to May 6th – 80% discount for the second angler
1st angler GBP£10,900, 2nd angler at 80% discount GBP£2,180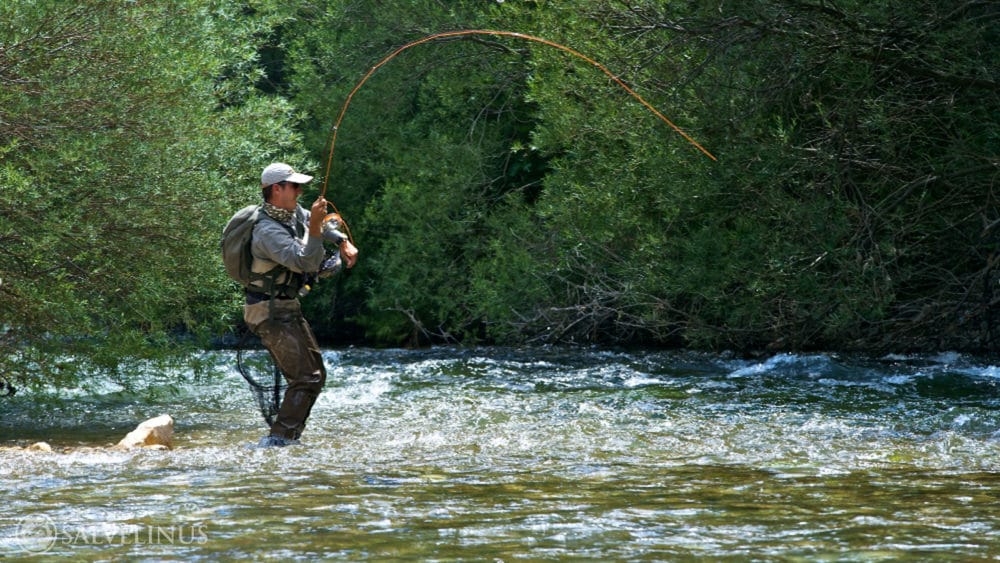 Bespoke fly fishing from Arén Lodge – 5 days fishing
This five day, six night itinerary offers anglers the chance to fly fish a selection of major wild trout rivers and streams from Arén – a glorious medieval village surrounded by wilderness. Fishermen of all experience can explore these lovely waters, delve into local culture and enjoy superb food crafted in the lodge's 300 year old restaurant.
Several spots left in April, May and June – 50% discount for the second angler
1st Angler GBP£6,250, 2nd angler GBP£1,250
Availability
April 26 to May 2 – two spots left
June 6 to June 12 – four spots left
June 20 to June 26 – two spots left
For more information on Spain and these spring specials for Pyrenees trout please Contact Us or call +44 1980 847389.