For a while we have been looking for an ideal operation to work with to target Louisiana's redfish and jack crevalle. The issue has always been most guides and accommodation in this vicinity operate independently so it has been tough to find somewhere for our clients to stay that understands fly fishermen and works hand in hand with top notch guides. We are excited to say that we have now found this combination and can offer outstanding guiding with top end accommodation only 45 minutes south of New Orleans. The film above gives a small insight into their aggressive behaviour.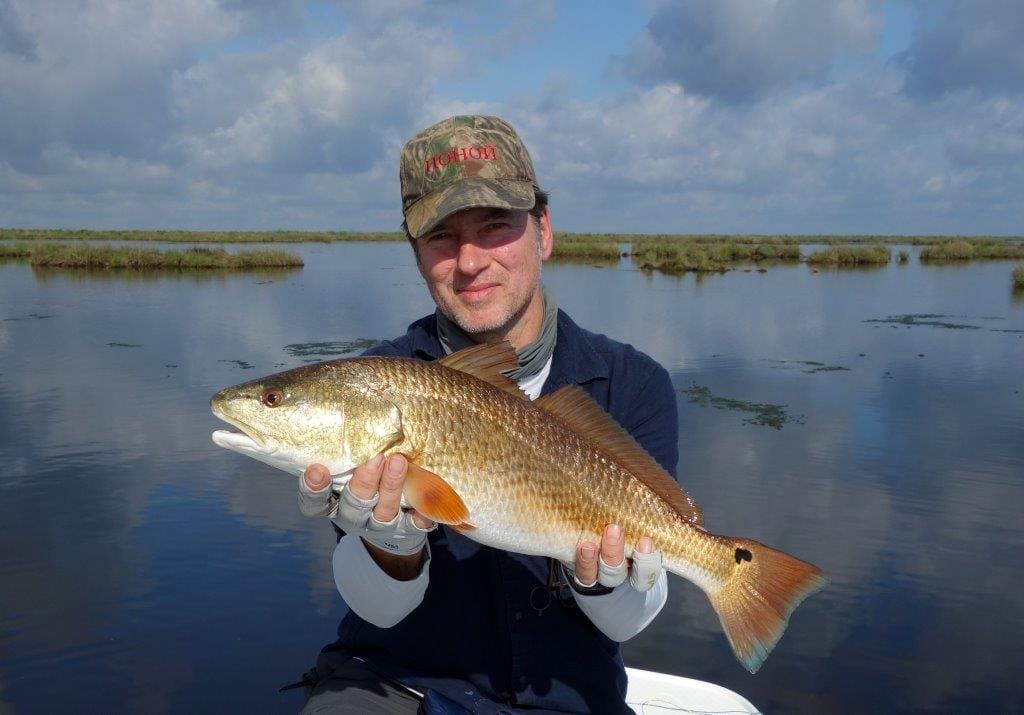 New Orleans in itself is at the top of many people's travel list; a chance to experience the ambience of this unique city, its bustling night life and incredible food. A short hop from Miami or New York, New Orleans is easily accessible as an add-on to a business trip, or there are now direct flights from London.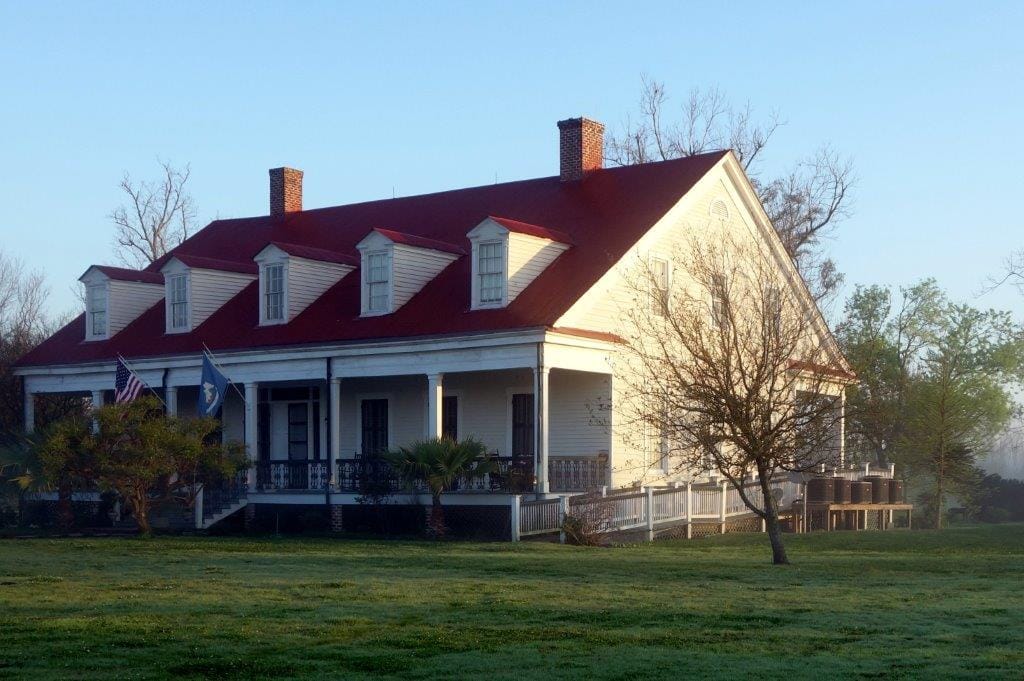 For those that know little about this species, redfish, or red drum as they are also known, are an aggressive predatory species that inhabit the backcountry mangrove areas, bayous and channels of the southern marshlands of the southern United States. Often known by their characteristic black spot on their tail they can be found tailing in shallow water areas much like bonefish. They are aggressive feeders and will greedily accept crab and shrimp patterns. They are dogged fighters and huge fun on a fly.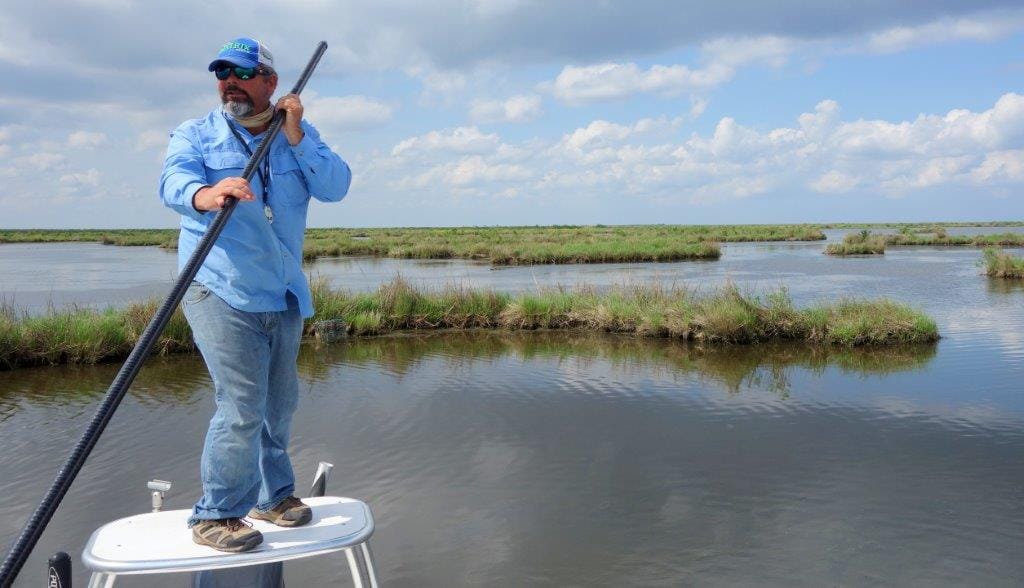 The combination of a seemingly unlimited supply of hungry fish and miles and miles of shallow water, make coastal SE Louisiana one of the best kept secrets in the fly fishing world. Multiple hook-ups are almost a certainty on every Louisiana guided fishing trip. On a good day you can expect to catch 5-10 fish per angler, on an exceptional day the numbers can reach 20+ fish per angler or more. Also inhabiting these waters are plenty of black drum and sheepshead, both of which will readily take a fly and adding additional challenges.
SEASONS
March, April, May and June – These are the best months for comfort, quality and quantity. The brown shrimp start to move back into the shallow marshes from the Gulf and it can be a feeding frenzy. Big speckled trout are caught in April and May and the redfish start showing up in the shallow marsh ponds again.
July , August and September – While these months are the warmest of the year, this is definitely one of the better periods to fish. If you don't mind the heat, big schools of speckled trout are in the open bays and daily limits are common. Redfish are "thick" in the shallow ponds and top water action is at it's peak.
October, November, December, January, February – As the temperatures cool off the fall run of "school trout" begins.  The red fish will also school up this time of year and huge schools of red fish can be see on calm days.  Bull reds are commonly caught in the marshes in large numbers.
If you would like details for available dates, please contact  Peter McLeod or call our office on +44(0)1980 847389.