For British anglers, travelling to the very bottom of Argentina to target a species we can catch in our home waters may seem odd. But those who travel to the Tierra del Fuego to fish the waters of the Rio Grande rarely do so only once. The river, the fish, the lodges, and the food keep many rods returning year upon year. More than anything, it is the opportunity to target huge sea trout that is the draw. Quite simply, the Rio Grande is unique. There is no river in the world where the odds of catching a sea trout over twenty pounds are so largely stacked in your favour. This is not to say that landing one of these fish is guaranteed, but you will cover them, and with good fortune, one may even take.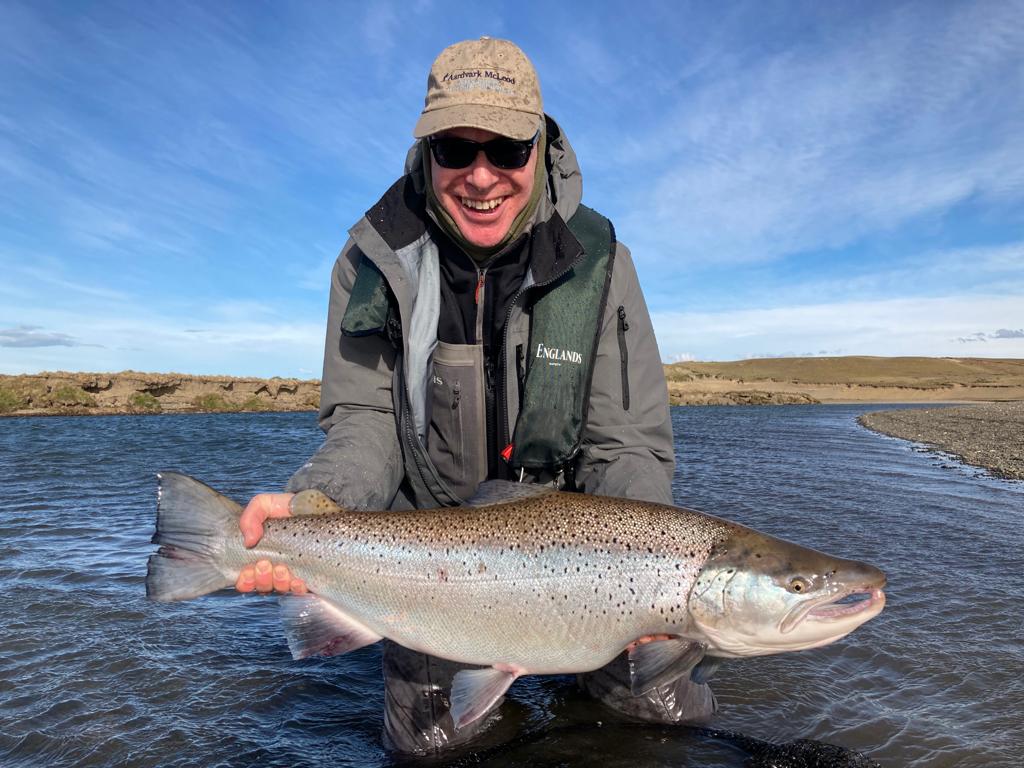 No other sea trout river in the world comes close to offering what the Rio Grande can; especially when numbers and average size is viewed. The river produces sea trout of over 30 lbs on a seasonal basis, and sea trout of over 20 lbs are caught almost every week.
The average weight of Rio Grande sea trout over a season is over 9 lbs. 1 in 5 is over 15 lbs, 1 in 50 will tip the scales between 20-25 lbs.
Fishing pressure has decreased on the river. The amount of rods fishing the river on a weekly basis has decreased over the last few years, due to the lodges lowering the amount of rods they accept on a weekly basis, which means less fishing pressure.
The run of sea trout in the Rio Grande is estimated at between 50,000-75,000. In fact, during the last study in 2008 it was estimated at 85,000.
Catch averages and expectancy is 2-4 landed sea trout per day per rod. This does not include lost fish and most lodges do not count fish under 6 lbs. This works out at 12-24 sea trout per rod over a six day fishing period, but some anglers will catch almost double that, as was the case in the 2017 season.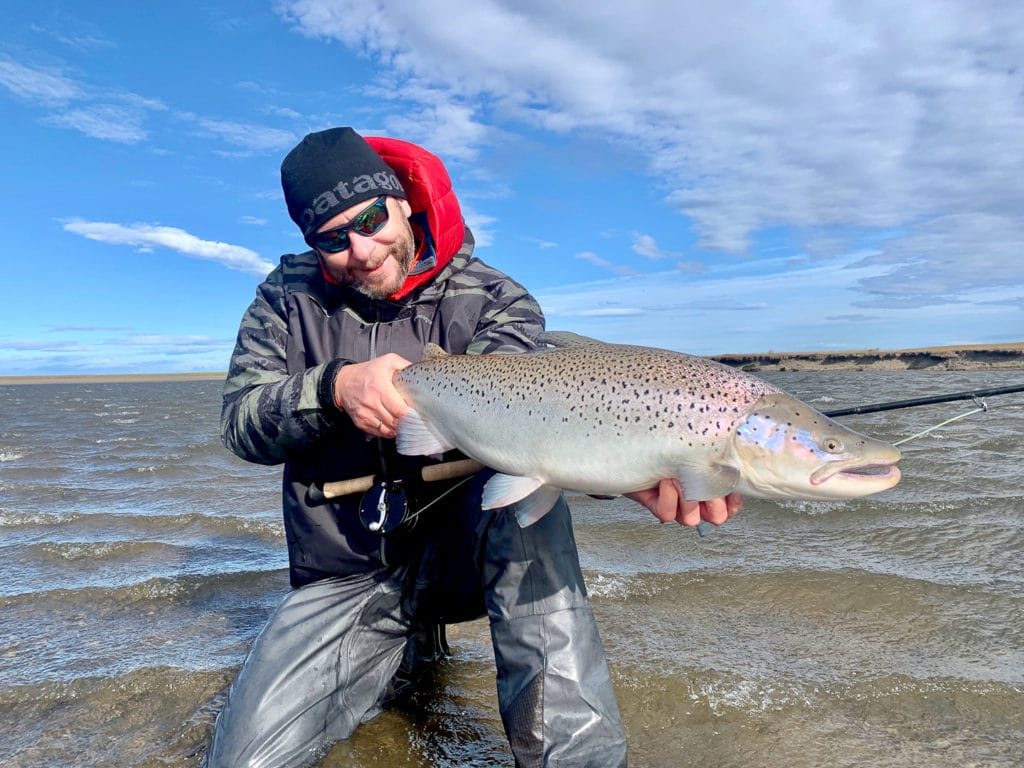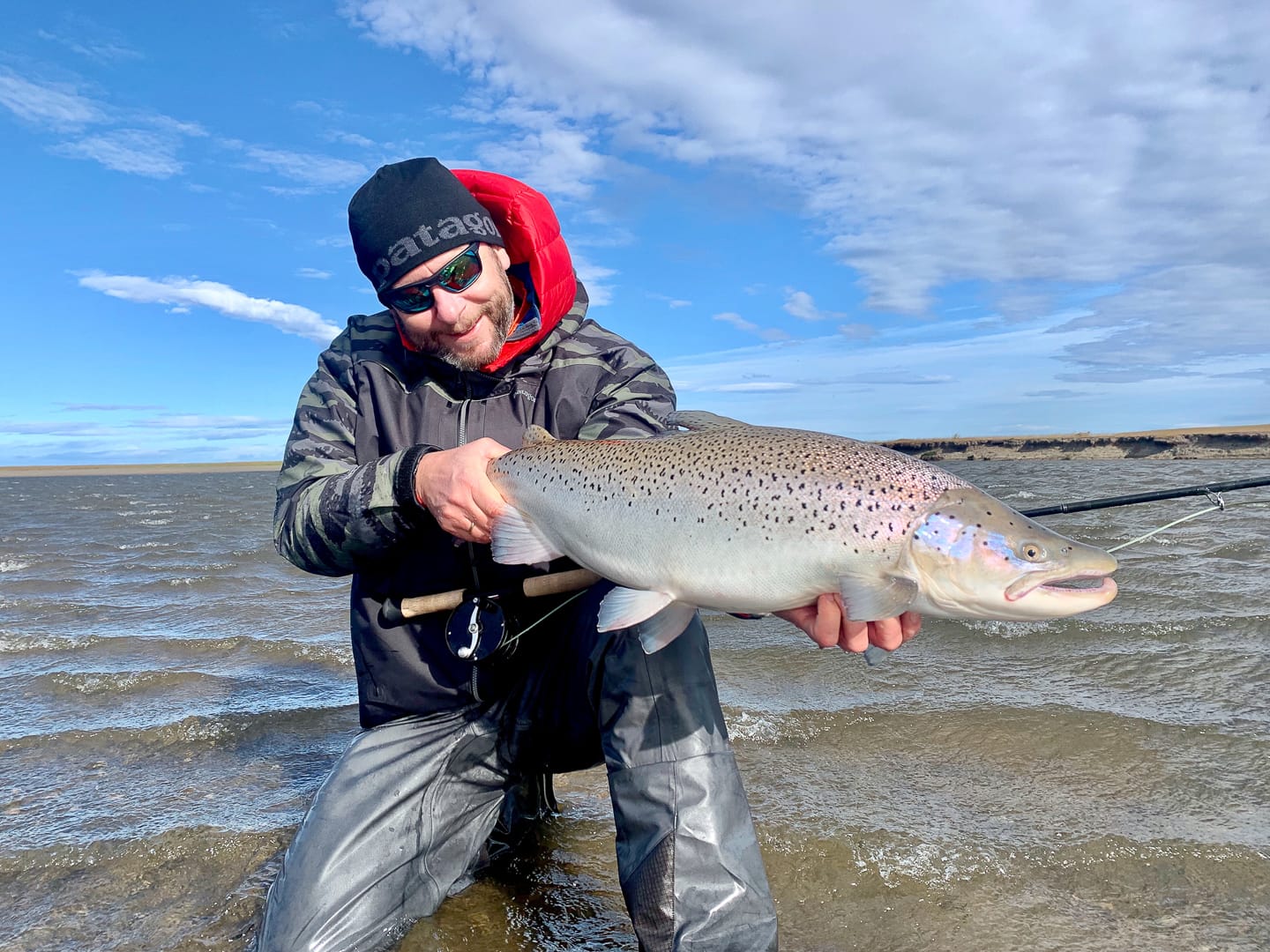 There is also a decent resident population of brown and rainbow trout that can be caught, along with the occasional steelhead and king salmon. The run of king salmon is increasing and these can be targeted in earnest in the early season, with November and early December being the prime period for these.
Sea trout in the Rio Grande are on average 17% heavier compared with sea trout from elsewhere of the same length. They are also on average 14-21% heavier than Atlantic salmon of the same length.
Over the length of the river there are seven lodges on the Argentine side alone, meaning that you should be able to find something that suits, as each one is very different in their pricing, amount of rods, amount of water, location of water and also general feel and ambience.
Prime-time is during the southern hemisphere's summer. As such, you get to escape the winter blues and chase some warmth and sunshine. Why not tag on a couple of extra days in Buenos Aires or chasing dorado further north where temperatures are likely to be around thirty degrees Celsius. Even when fishing the Rio Grande you can expect days reaching twenty degrees plus.
Still not convinced? If you are looking for more variety when fishing on the island of Tierra Del Fuego why not combine your stay with a few days at Cameron Lodge on the Chilean side?
Click HERE to view our Argentina and Chile brochure.
For more information please contact Olly Thompson or call our office on +44 (0)1980 847 389.