The past few weeks Alphonse diving has seen the experienced to the novice come and enjoy our spectacular diversity of marine life. With calm weather conditions and blue skies conditions have been perfect and the water, particularly in the West, crystal clear.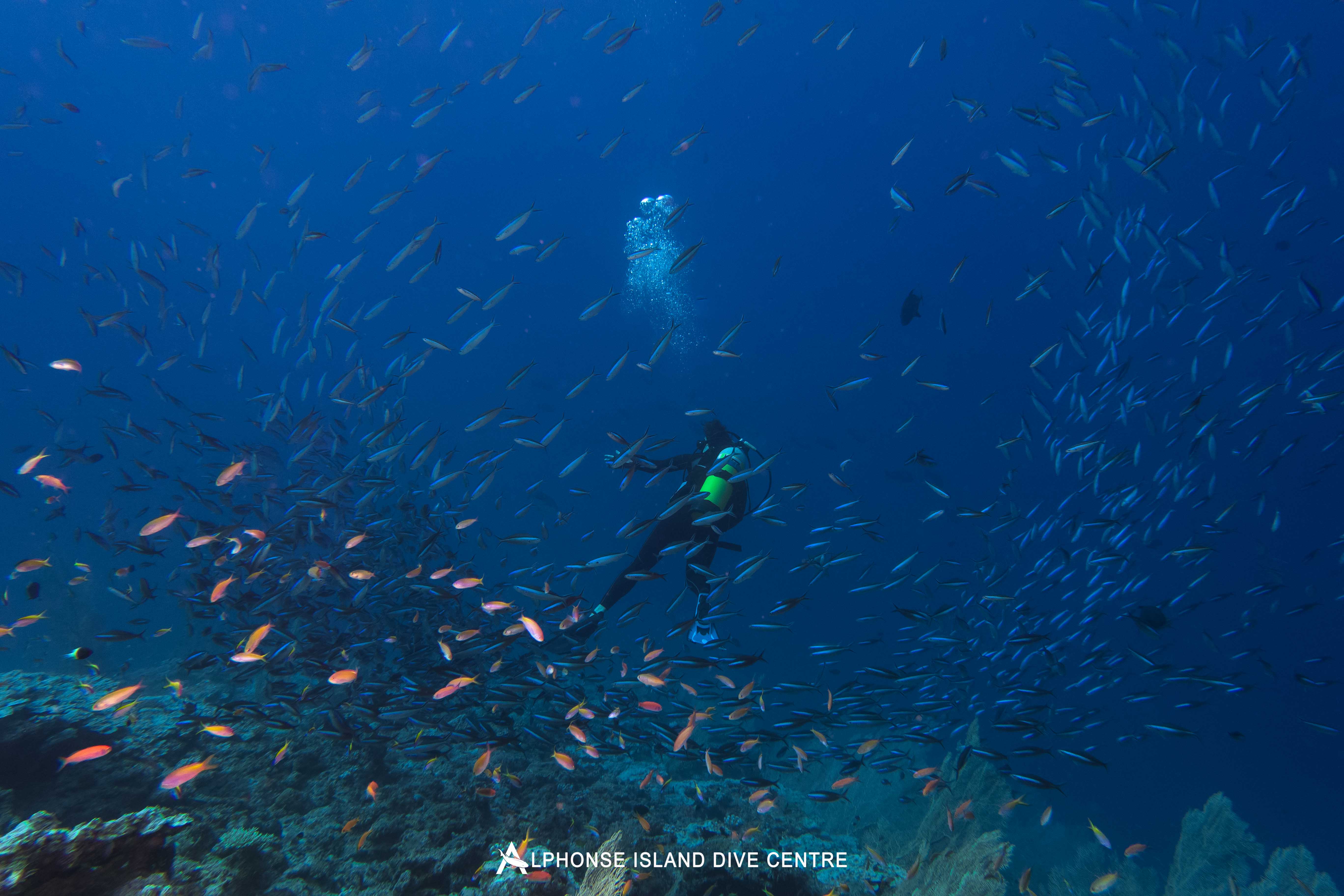 We welcomed avid diver Federica Zanco to dive the reefs every day during her stay on Alphonse, often doing multiple dives per day. With such great eagerness to get out there and see everything we have to offer Federica delighted visiting all types of site including enjoying our beautiful training sites when she accompanied her daughter on her PADI Open Water course.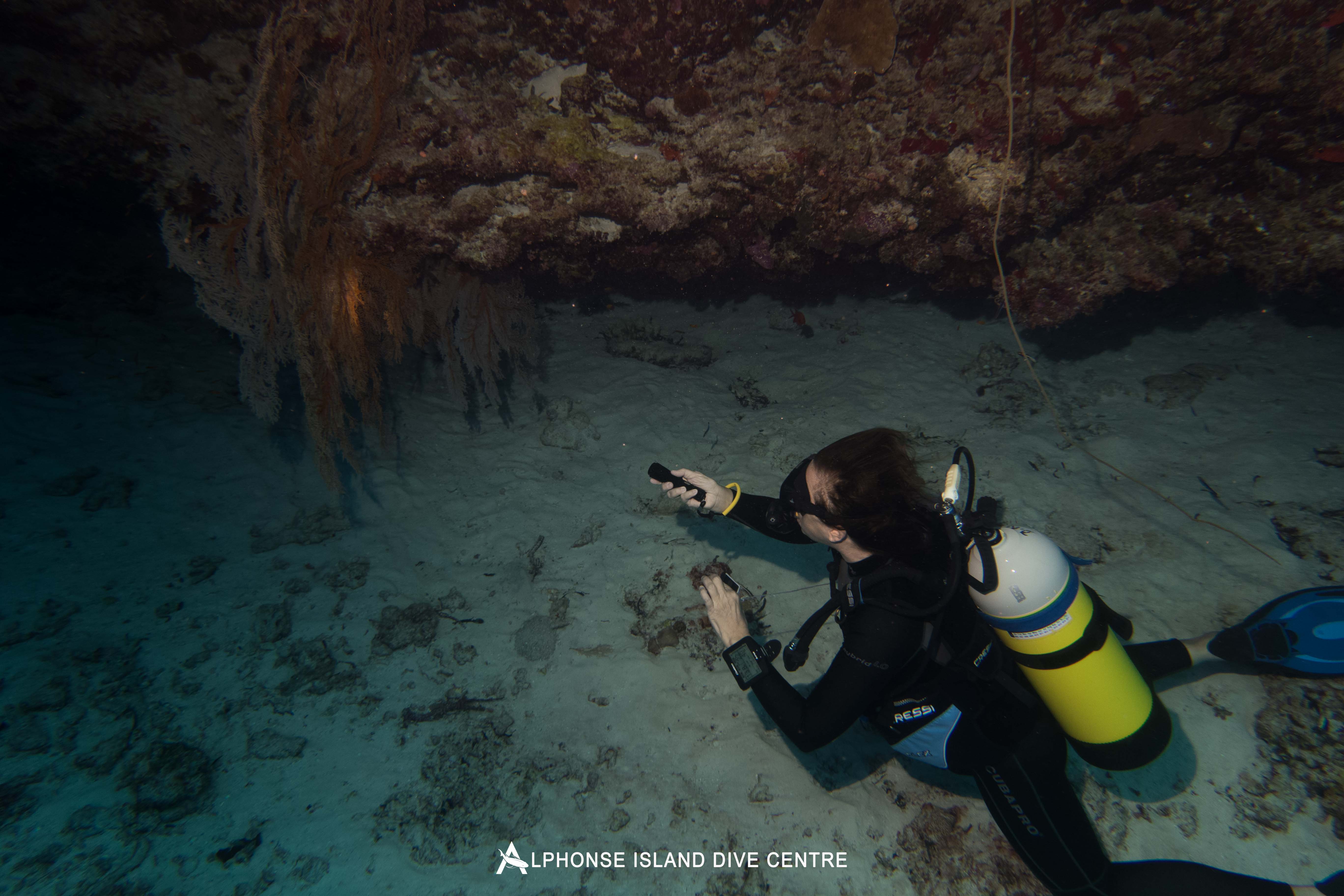 Many congratulations to Anna who adored a school of a hundred Barracuda on her last training dive! We were joined by several of the island's fly-fishing guests throughout the week. One dive at Galawa with a multitude of Giant and Bluefin Trevally and swarms of Bluelined Snapper and Longnose Emperor was pronounced 'the best dive of my life' by Bernado Barran.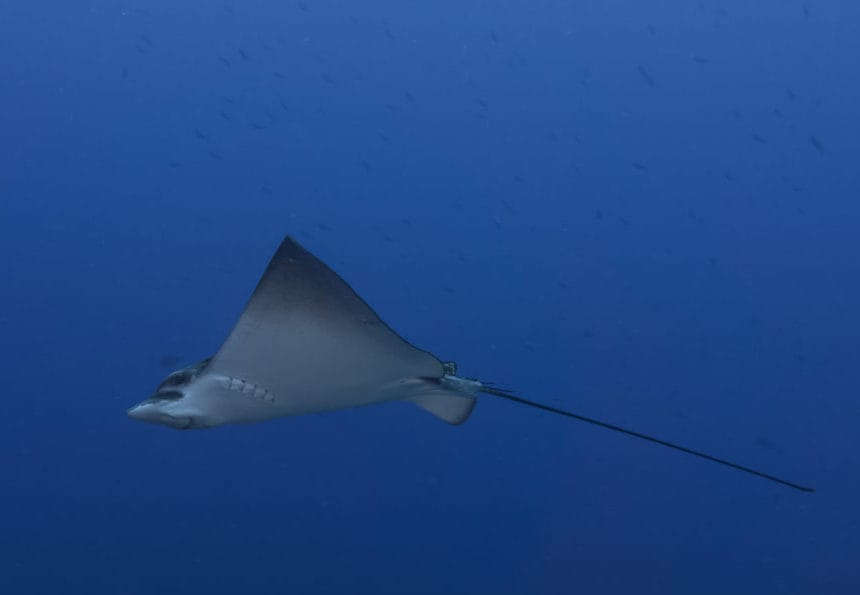 Saahas Sunil decided part way through his week on Alphonse that diving was certainly for him and powered through his course. With a fear of sharks Saahas showed his bravery as a Nurse Shark rested below the descent line on his very first open water dive at Trigger Hill. Saahas was lucky enough to see two large Green Sea Turtles, and Eagle Ray and a school of Golden Trevally… not a bad first dive ever. Several PADI Discover Scuba Divers have also revelled in similar delights with countless Turtles and Eagle Ray on dives at Wonderland and elsewhere with father-and-son Boris and Phileas Clement.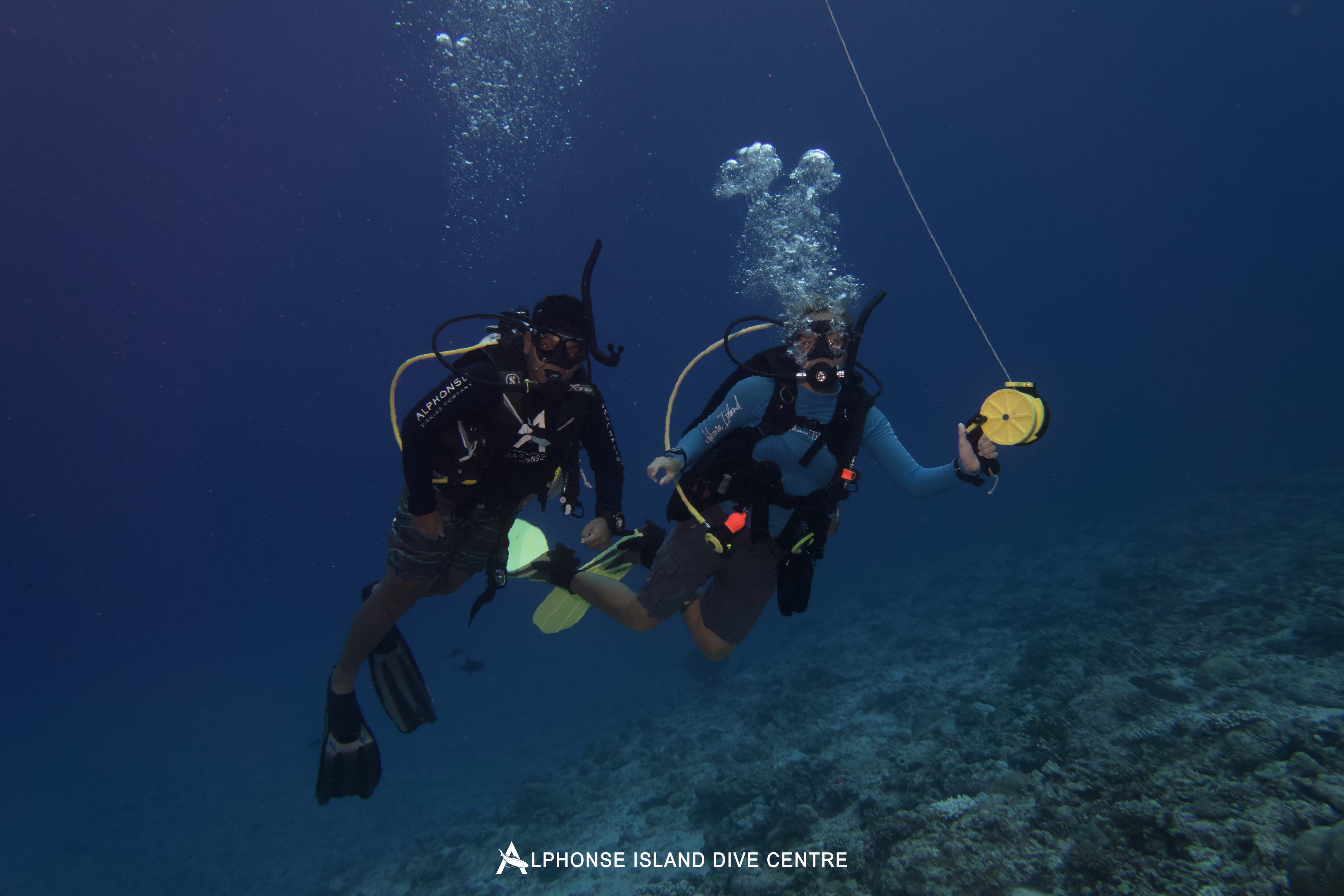 The Easter holidays brought several families to Alphonse with the Clements along with Michele Carballuse making the most out of our daily snorkel excursions. One day we set out to find Manta Rays feeding in the east and got the whole boat load of snorkelers into the water to come face-to-face with six of these gentle giants. The day got better and better with a pod of twelve Spinner Dolphins meeting us on the way to the snorkel site. The ensuing snorkel through the channel mouth was plentiful with fish and the best moment was most definitely when a juvenile Hawksbill Turtle ceased feeding on the seagrass bed below and swam straight up to the young three brothers for a close inspection. 'Team Mermaid', our Strulistova ladies, gained snorkel confidence throughout their stay with the youngest, nick-named 'Blue Fish', exhausting herself with amazement at the number of fish seen below. Maria and Anastasia perfected their duck-diving techniques whilst Mum, Victoria, had some special quiet moments enjoying the wonderful marine world surrounding Alphonse Island.
Clear Waters,
Lucy Martin, Sam Balderson & Byron Anderson. If you would like more details please contact Charlotte Chilcott or call the office on ++44 1980 847389.