One of the absolute joys of fly fishing to me is the rich variety of species that can be targeted all year round. When you add into the mix an ability to visit different destinations around the world this variety is extended further more. If I was given the option to target a different species in a different destination each month then this is how my year would look.
January – Grayling in the UK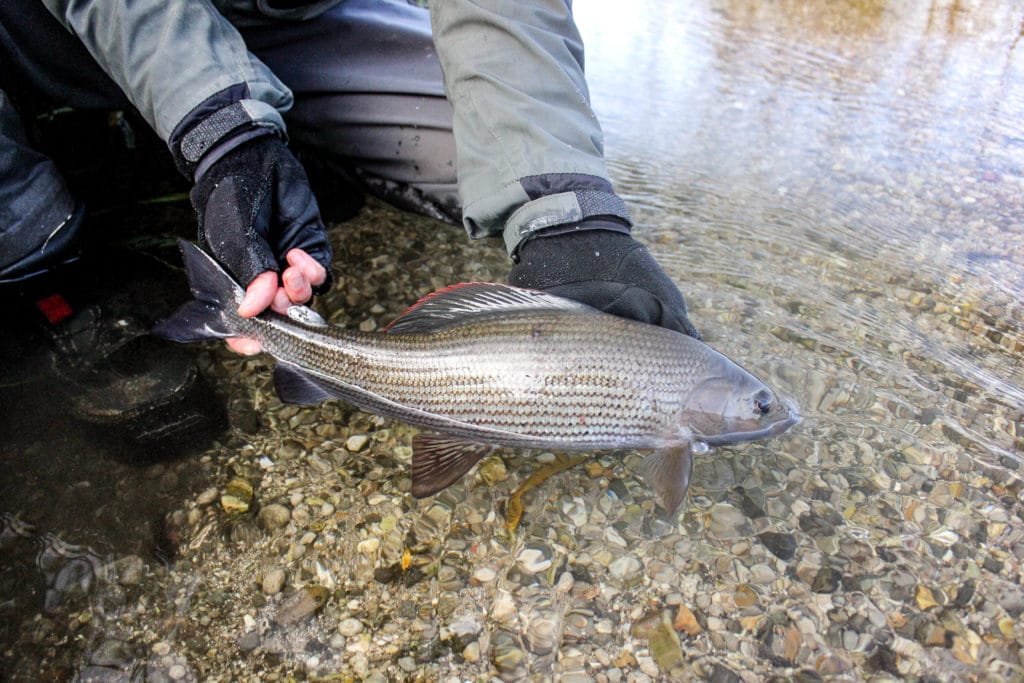 For many, the idea of fishing in the freezing cold depths of winter sounds terrible, but for the few like me it is a fantastic time to be out. The frosty days of January in the UK are when the grayling shoal up in larger groups and can be targeted with nymphing techniques on light tackle. It is a test of concentration and your ability to read the subtlest of movements. During elongated dry spells, the water clarity can offer excellent, yet challenging, sight fishing too which allows you to hone in on the larger grayling.
February – Brown Trout in New Zealand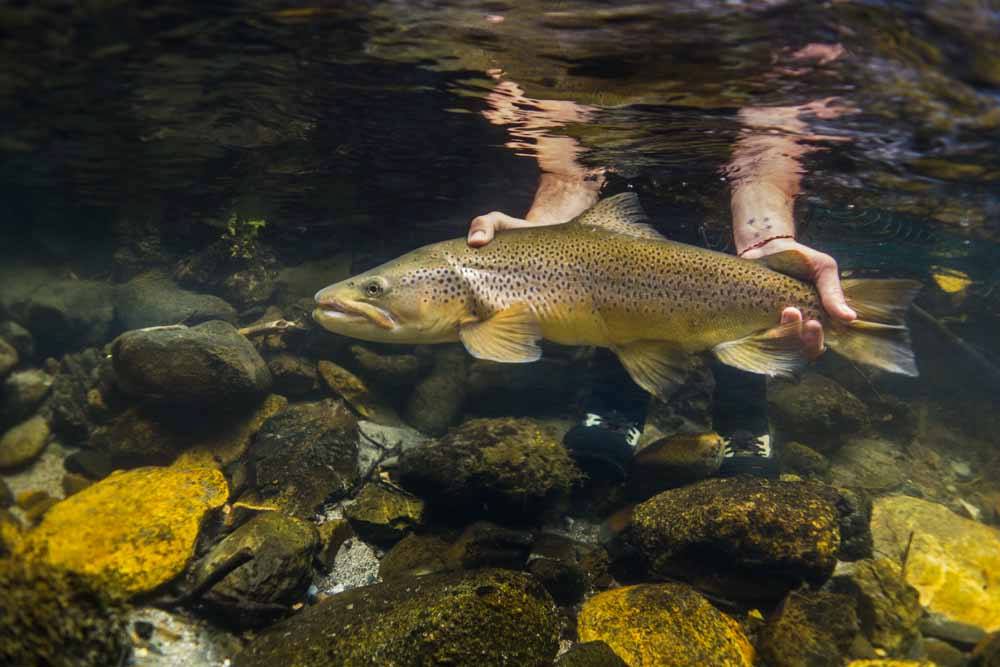 February would see me travel to the other side of the world, to the stunning New Zealand landscape. The target here would be the giant brown trout that have resided here since their introduction from Europe in the 1860s. The brown trout have flourished here thanks to healthy waterways and a rich diet that includes large cicadas and mice. These big food items make New Zealand one of the most stunning sight fishing dry fly destinations.
March – Bonefish in Venezuela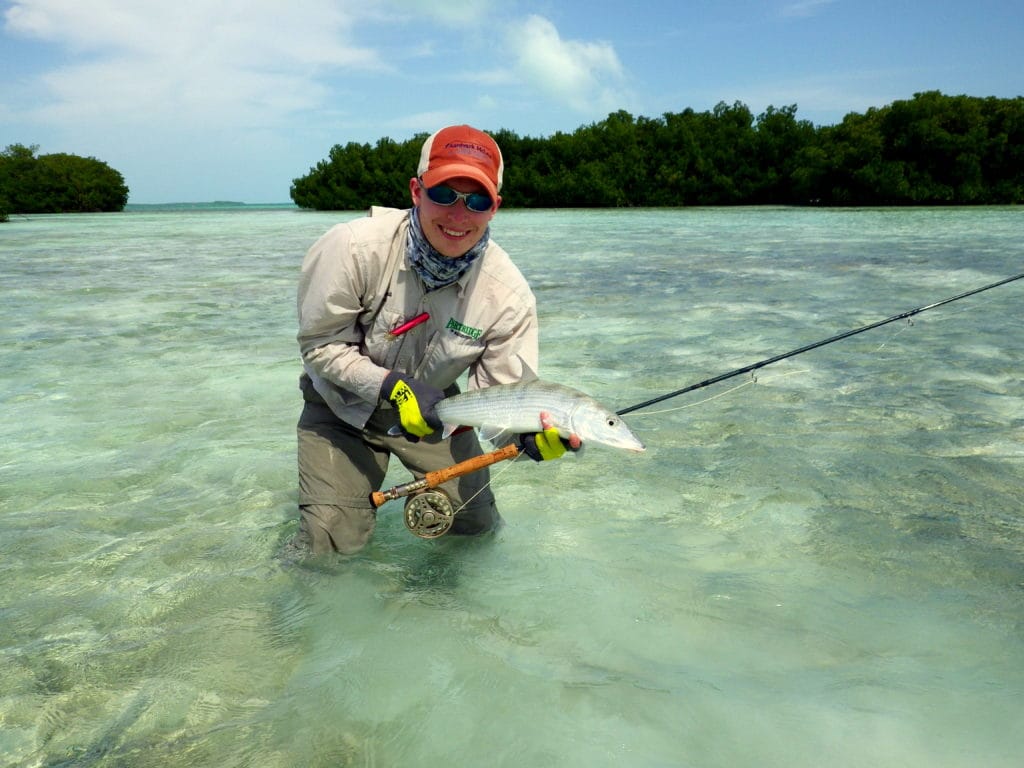 The tidal movements in March would have me hopping to Venezuela and skipping to the colourful sandy streets of Los Roques. Here in March the famous pancake flats offer some of the finest skinny water bonefishing. It is hard to beat wading in ankle to shin deep warm water as the ghost of the flats rummages in the coral with its tail sticking in the air. It is by no means easy fishing but when you hook one they will tear off at a million miles an hour.
April – Permit in Mexico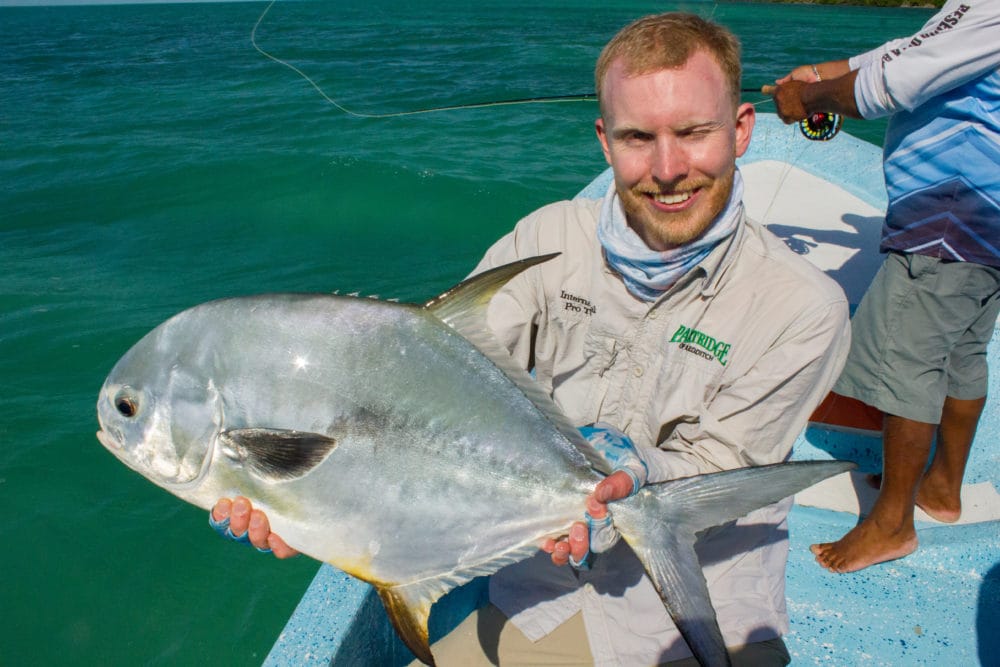 By April, the spring weather has gripped the Caribbean and Ascension Bay in Mexico experiences extended periods of calmer weather. It is these conditions that suit the feeding habits of the devil of the flats, the permit. They are notoriously challenging so for those of us who want to target them you want to try and get as much in your favour as possible, and then hope for the 99% of luck needed for them to eat your fly.
May – Tarpon in Mexico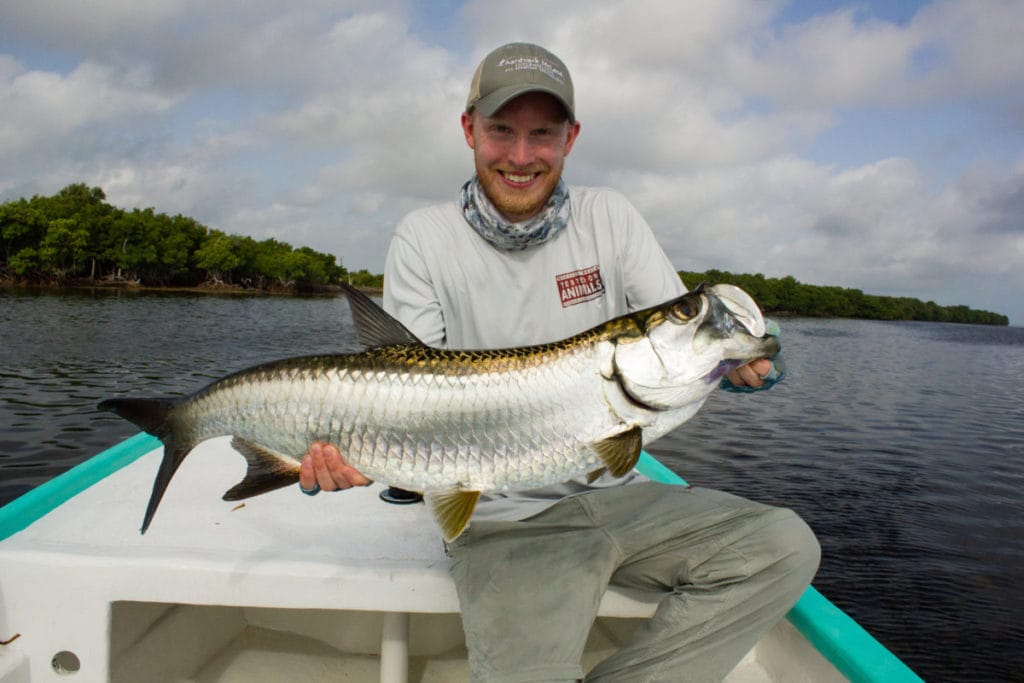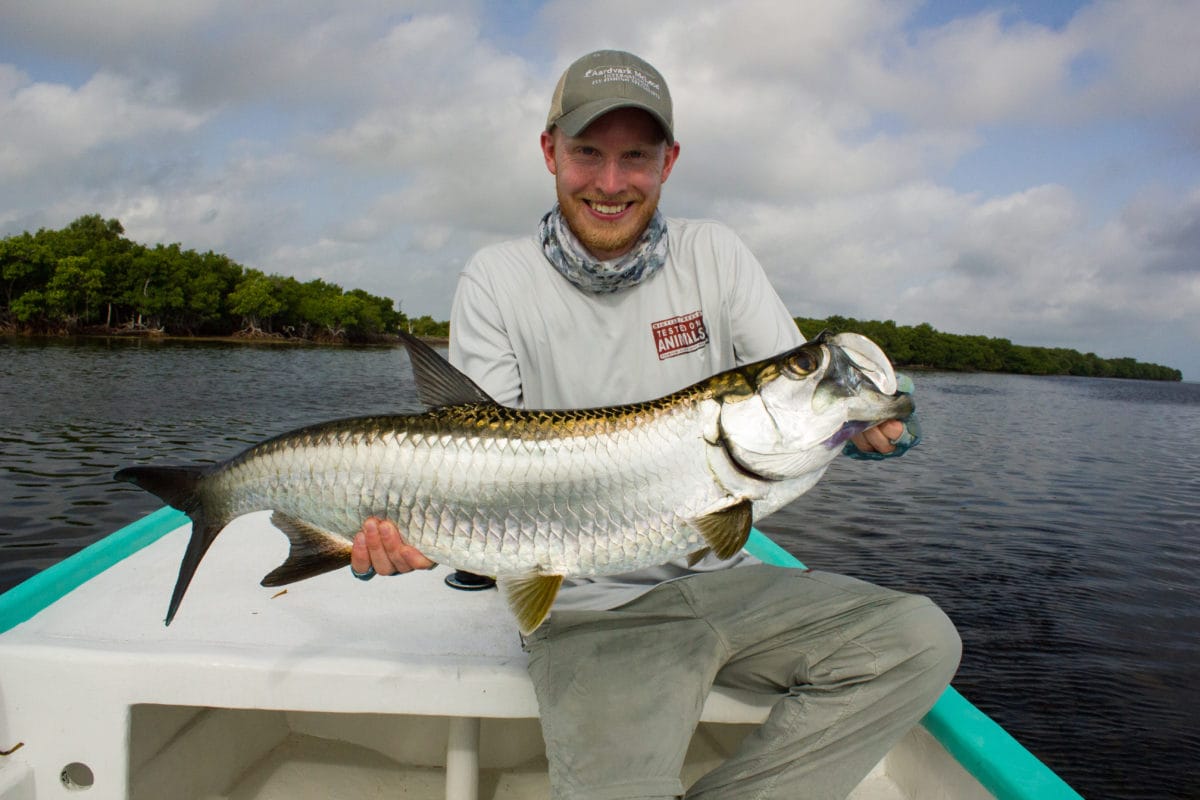 Are you someone that likes warmer weather? Well so do tarpon, as the Caribbean waters begin to warm up the resident tarpon are more active and the first of the migratory fish start appearing. Whether casting at the mangrove branches or hunting rolling fish in open water, the joy with the silver king comes after you hook them. They like to jump, and when I say jump I mean cartwheeling aerobatics combined with gill flaring head shakes.
June – Atlantic salmon in Norway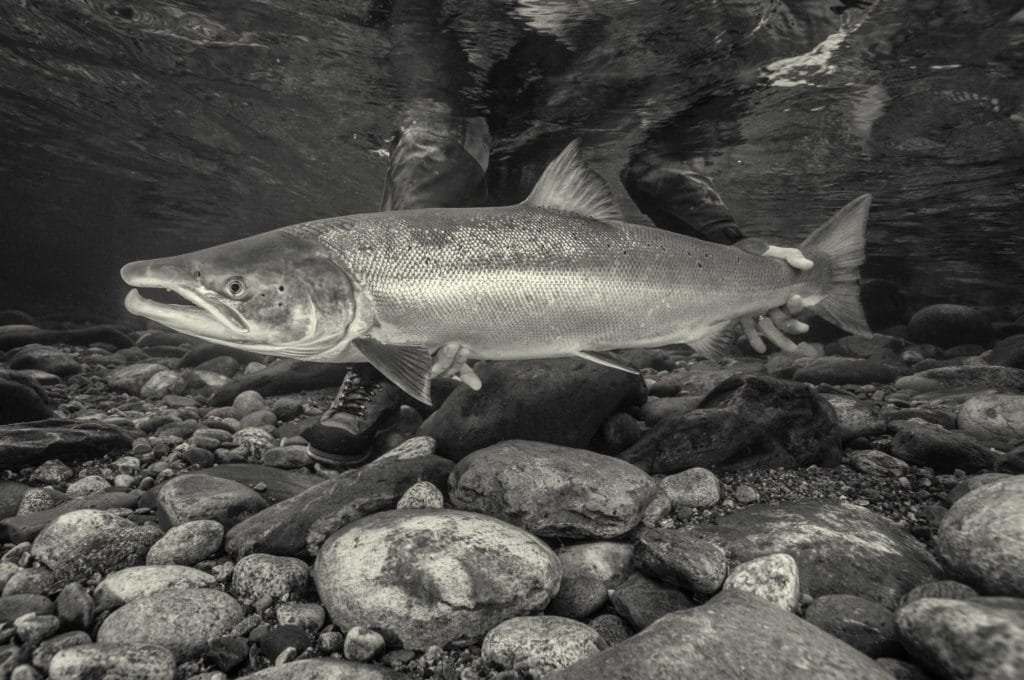 June marks the northern hemisphere summer time, this means the Norwegian Atlantic salmon season. There are driving factors that excite me about fishing in Norway; the big swift rivers, the stunning water for swinging big flies and of course the chance to encounter the salmon of a life time. Whilst a true Norwegian leviathan still eludes me, it is that eternal optimism/self-abuse of the salmon angler that pushes me to return over and over.
July – Bull Trout in Canada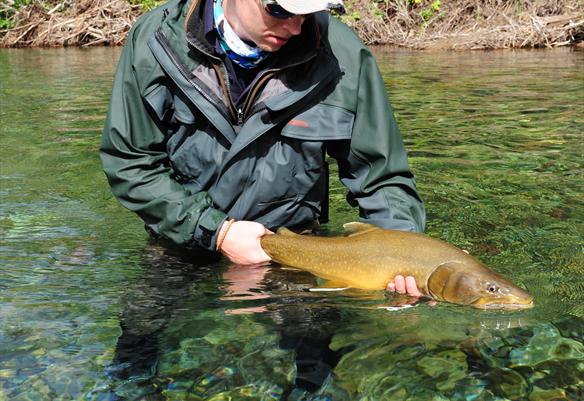 Rivers, mountains and sight fishing are again another theme here. The summer months are perfect for exploring the Rocky Mountains in Alberta, Canada. There are a plethora of game fish species to target here but one in particular stands out, the bull trout. Not actually a trout, but part of the char genus, they are well suited to these colder snowmelt rivers. Their white fin edges are key to spotting them hovering close to the bottom of the river. They are smart and never easily fooled into taking a fly, once hooked they are canny and fight strong and head for structure.
August – Sea Trout in Iceland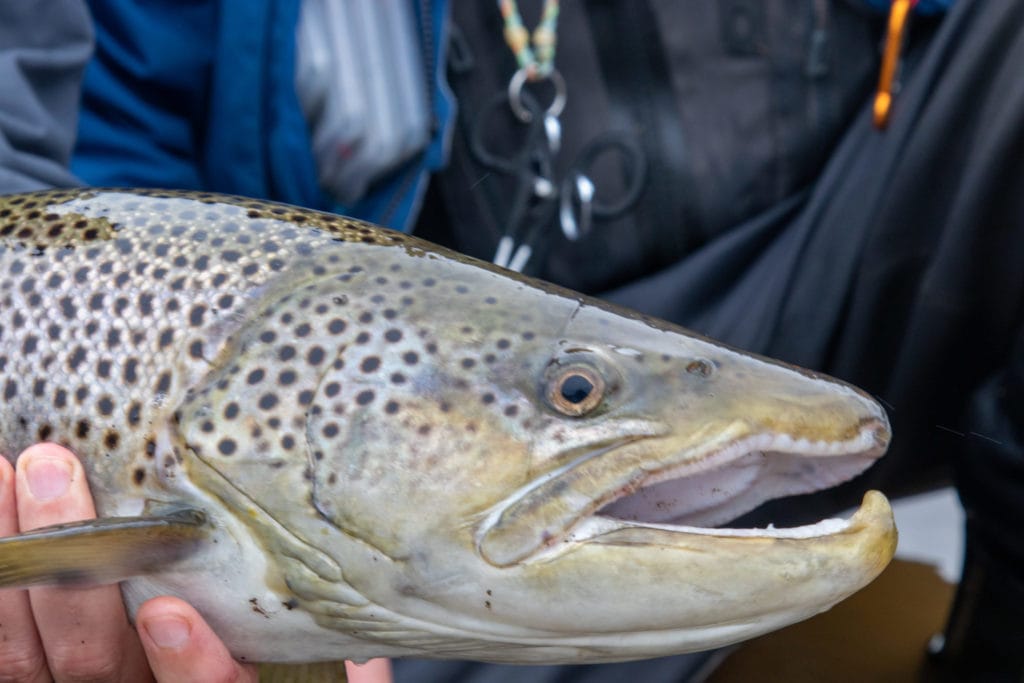 Iceland could have quite easily made my calendar with its world class brown trout and Atlantic salmon fishing, but it is the less known sea trout that make the cut. With strict daylight fishing hours, the UK sea trout styles seldom work, but a group of pioneering guides on the Lax I Kjos have helped to work out new ways. On the winding slow pools of the meadows upstream dry fly and nymph tactics can be used to target schools of sea trout and they shoal in the deeper sections. It is an incredible sight to see a sea trout peel off and engulf a dry.
September – Yellowfish in South Africa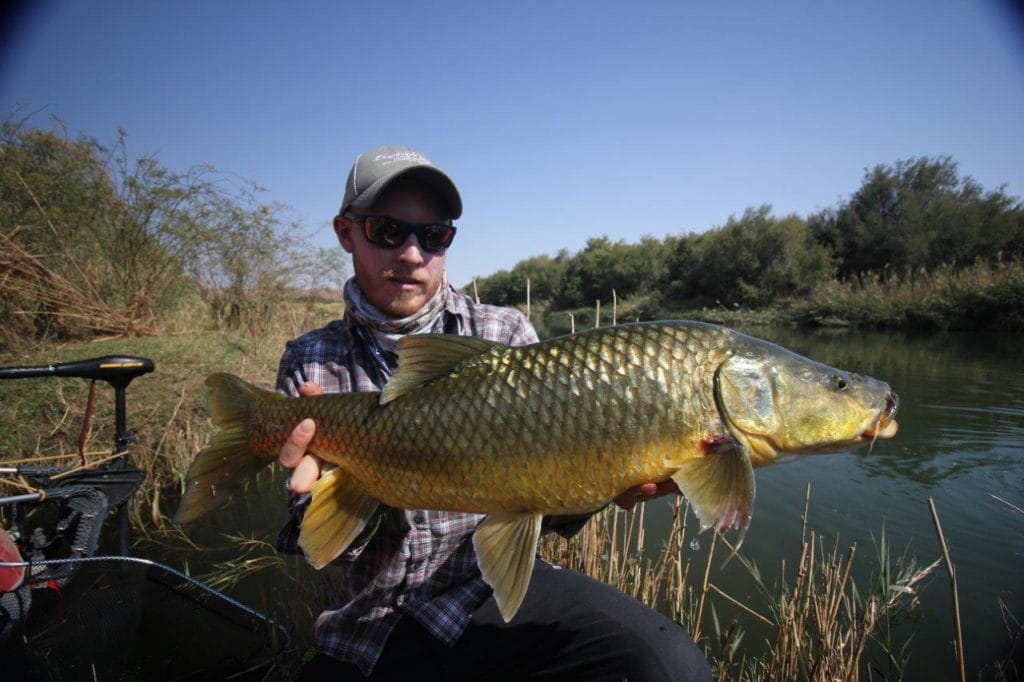 September is a time to indulge in a slice of adventure and fishing too. So how about a fishing safari in South Africa? It is hard to beat floating along the Orange River, with the constant chorus of birds and ever present game viewing opportunities. It is almost possible to forget to make a cast at the next likely fish holding spot. The primary target here is the largemouth yellowfish, similar in appearance to India's mahseer, it too is an avid bait fish eater and incredibly strong fighter. Next time I will definitely use an 8 weight instead of a 7!
October – Taimen in Mongolia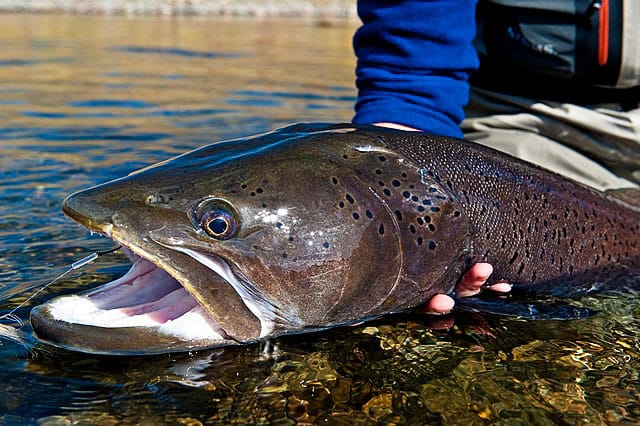 Time to pack those winter warmers again and venture to the middle of Asia. Mongolia, despite being one of the driest countries on the planet it is home to several notable rivers. These rivers are home to the mighty taimen. It is about as elusive as a Norwegian salmon but with adage of adventure and wilderness. In the autumn time, these river monsters can be found feasting before the long cold winter. They are mean hunters, sometimes feeding in packs and at other times launching at an unsuspecting passer-by.
November – Giant Trevally in the Seychelles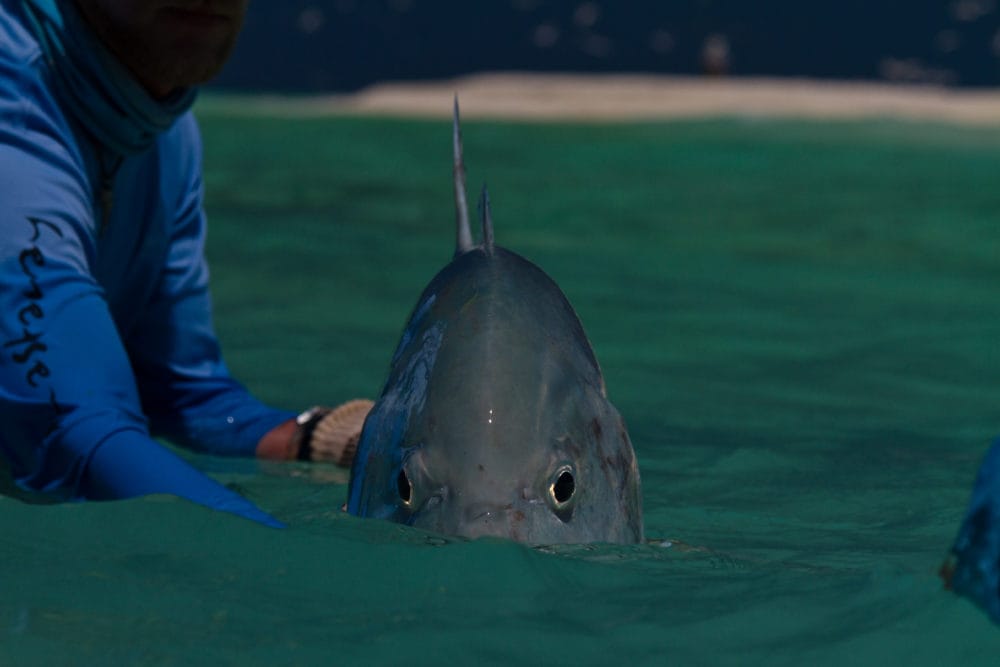 By November I always find that I am in need of some sun, this is where the Seychelles fits in nicely. White sand, warm water and adrenalin inducing fishing. There are a multitude of species that tick the boxes here but one standout is the giant trevally. Watching these fish light up and charge down your fly will blow you away. I'm not sure I have ever seen a fish move so fast or with such purpose. A November here is not one you'll forget.
December – Queenfish in Australia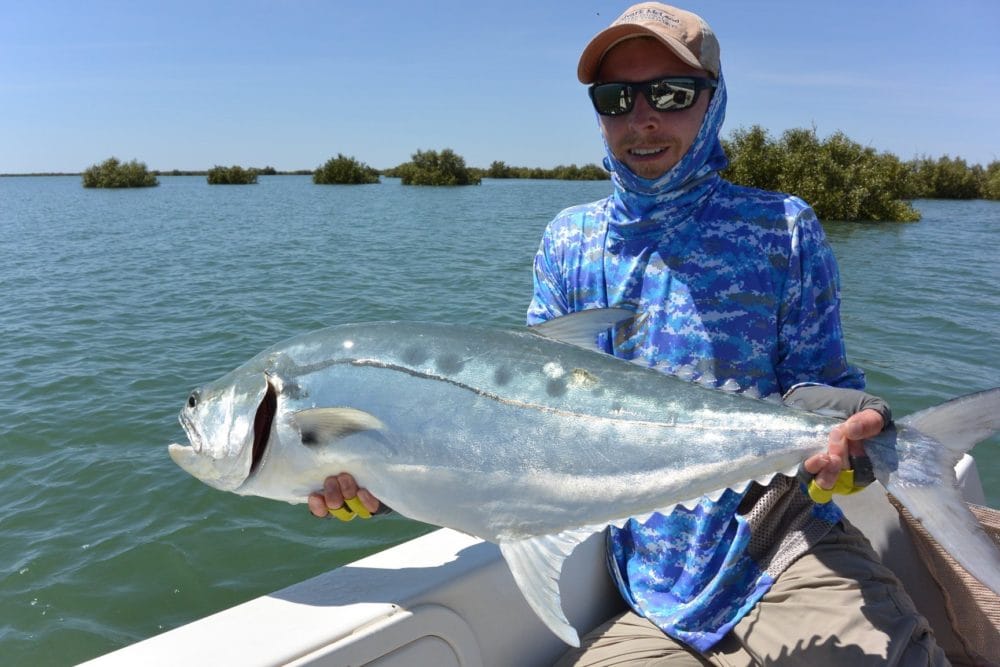 We started the year with the lady of the stream, so what better way to finish than with the queen of the flats, the queenfish. For me there have been few fish in saltwater that have quite got under my skin as these have. From days when they just won't eat to purple patches when you can't do anything wrong. They drive you crazy, fight hard and are an ultimate gamefish, it is hard to think of a better fish to see out a year of adventures.
Where would your 12 months take you?