Permit have long held a reputation as being one of the most challenging fish to target on a fly. A reputation that is entirely justified. Many anglers have spent countless hours chasing these fork tailed devils, some with success, others less so.
These are six patterns that are must haves in my box. Having these six patterns in a range of weight and colour combinations will put you in good stead to target a variety of permit species across different destinations.
Most of these photos show the flies tied in tan and lighter colours, in practice the fly should suit the environment and colour of the crustaceans that live there.
Flexo Crab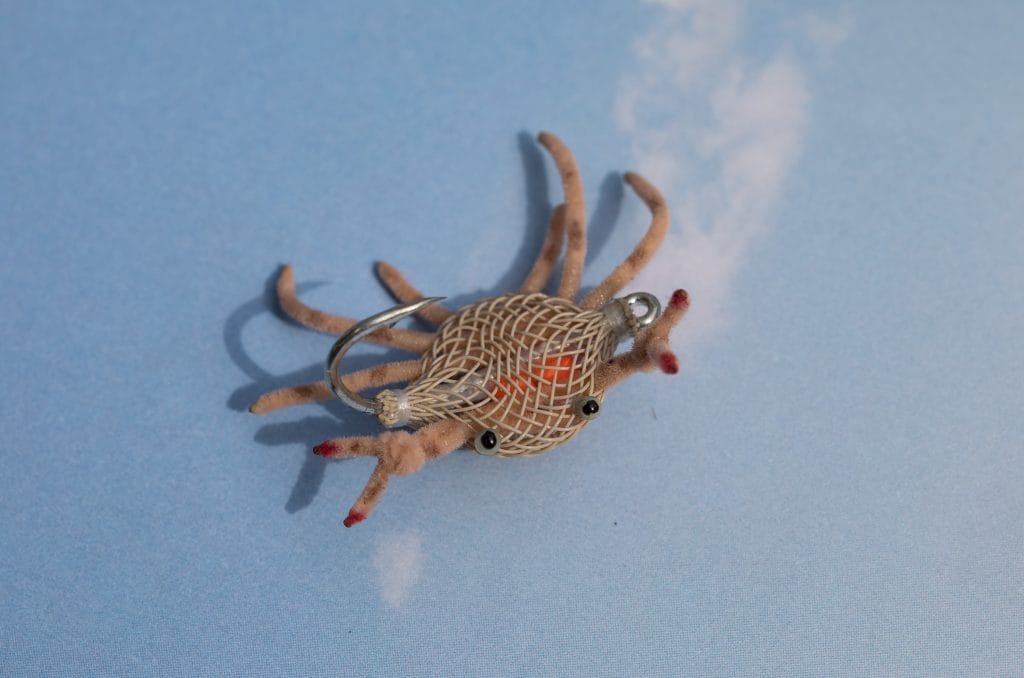 This is a pattern that has revolutionized fishing for Indo Pacific permit, and most anglers would use little else in the Seychelles. It has now travelled across the pond and has accounted for good numbers of Atlantic permit as well. Part of its effectiveness lies in not only in the realism of the fly but also in the use of the flexo material. This material allows the fly to sink quickly without the addition of too much weight. The more weight, the louder the splash and the higher the chance of the fish becoming spooked.

Recommended hook and size: Gamakatsu SL12 #2 or SL11 #4, #6
Strong Arm Merkin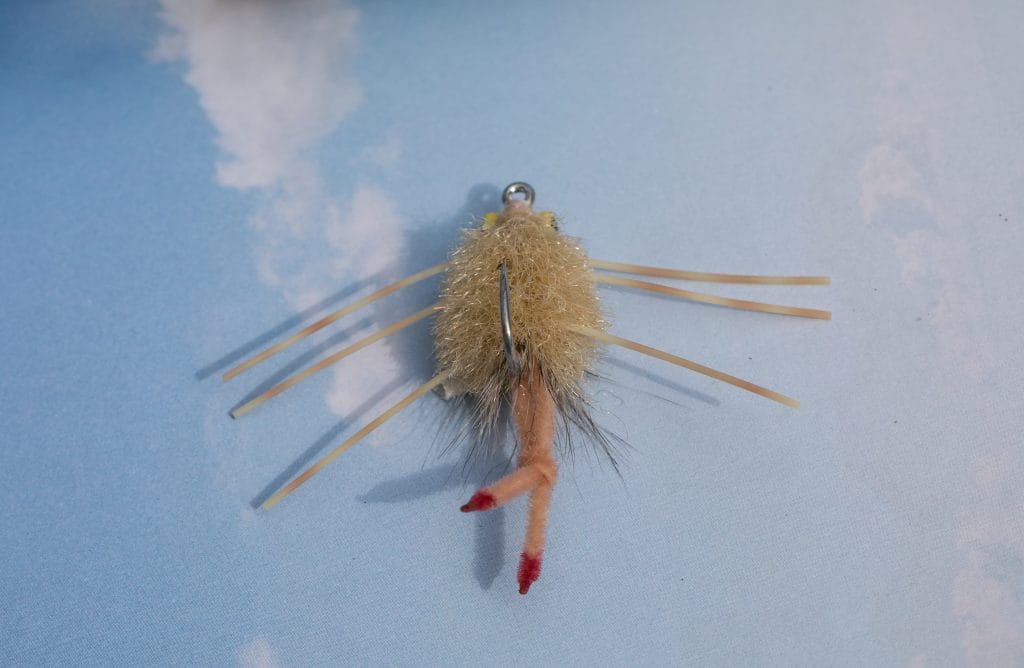 The strong arm merkin has gained popularity quickly over the past several years and has proved itself as an especially effective attractor pattern for Atlantic permit. At times when the fish are refusing more realistic flies this is often what I reach for, and it has a habit of breaking the ice. It is another fly that may not look very realistic but has plenty of trigger pionts.

Recommended hook and size: Gamakatsu SL12 #2
Spawning Shrimp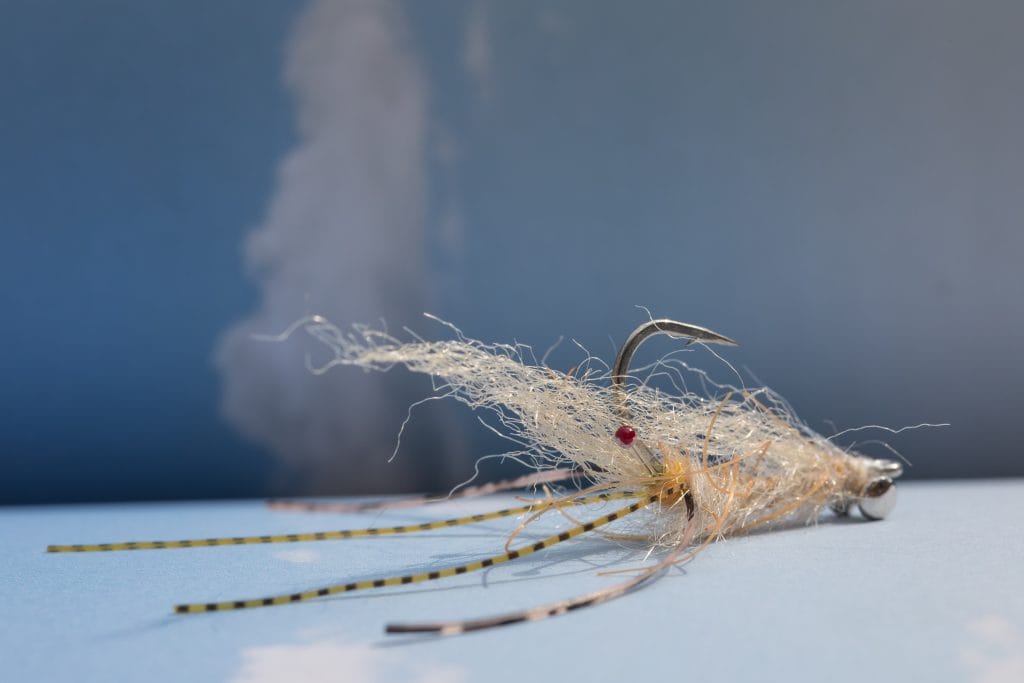 A slender and translucent shrimp pattern that always has a place in my box. This fly works well for not only permit but a wide range of other species. The slender profile and minimal materials means the fly does not need a lot of weight added to sink quickly. This lack of weight also aids the fly to land softly, this is very important when fish are cruising the shallow water. This and the EP Shrimp are often what I reach for when I see permit cruising rather than tailing.

Recommended hook and size: Gamakatsu SC15 #3
Ep Shrimp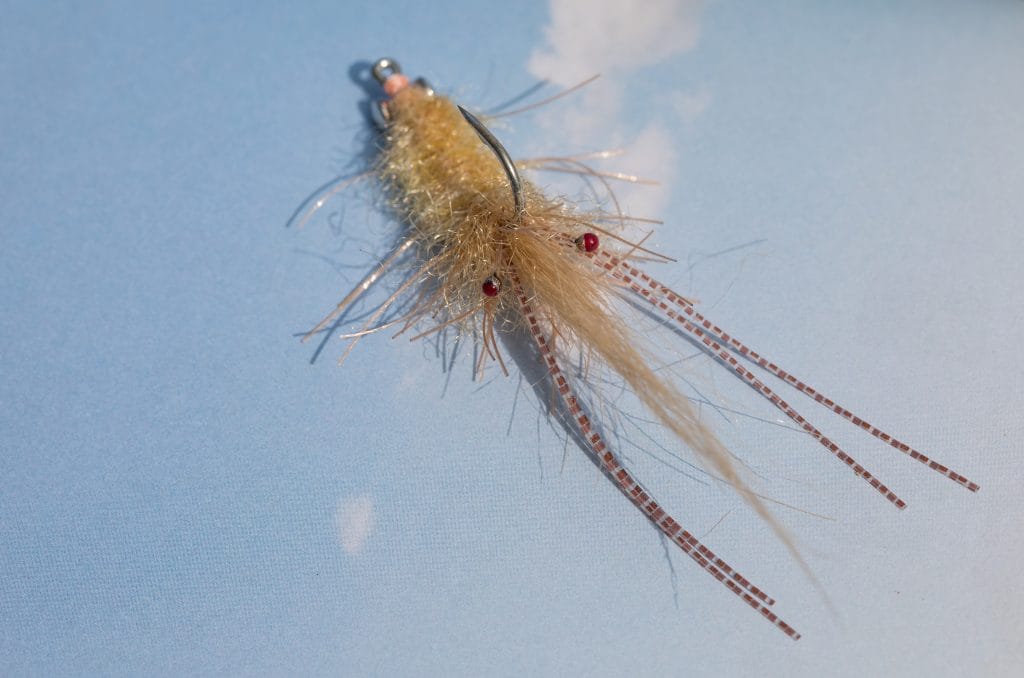 The body is made using a 0.5 inch EP brush. The fly is similar to the spawning shrimp but slightly broader. This is not only an excellent permit fly but is also one of the best triggerfish patterns I have come across. If I only had one crustacean pattern to cover a range of species and destinations it is likely this would be it.

Recommended hook and size: Gamakatsu SC15 #3 or SL11 #4, #6
Raghead Crab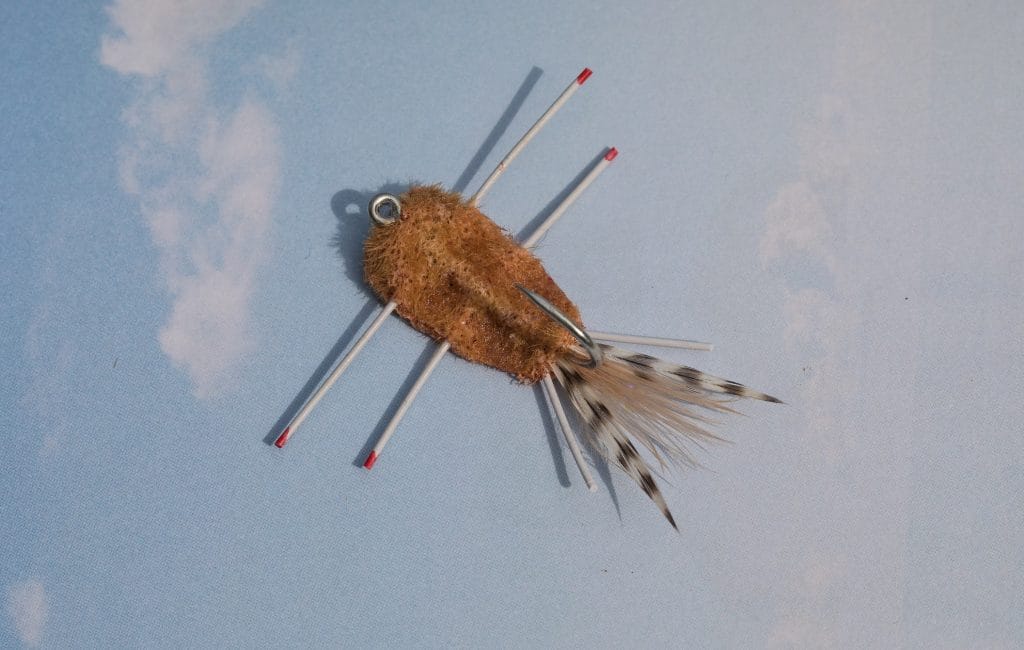 The raghead crab has become one of the go to flies for anglers fishing Mexican waters. It is neither a crab nor shrimp but something that lies in-between. This is one reason why it is such a successful pattern, it does a little bit of everything rather well. This version has the eyes tucked between the furry foam. A lethal variant is Patos crab, which is constructed in a similar way but with visible yellow painted lead eyes and chartreuse thread.

Recommended hook and size: Gamakatsu SL12 #2
Bauer Crab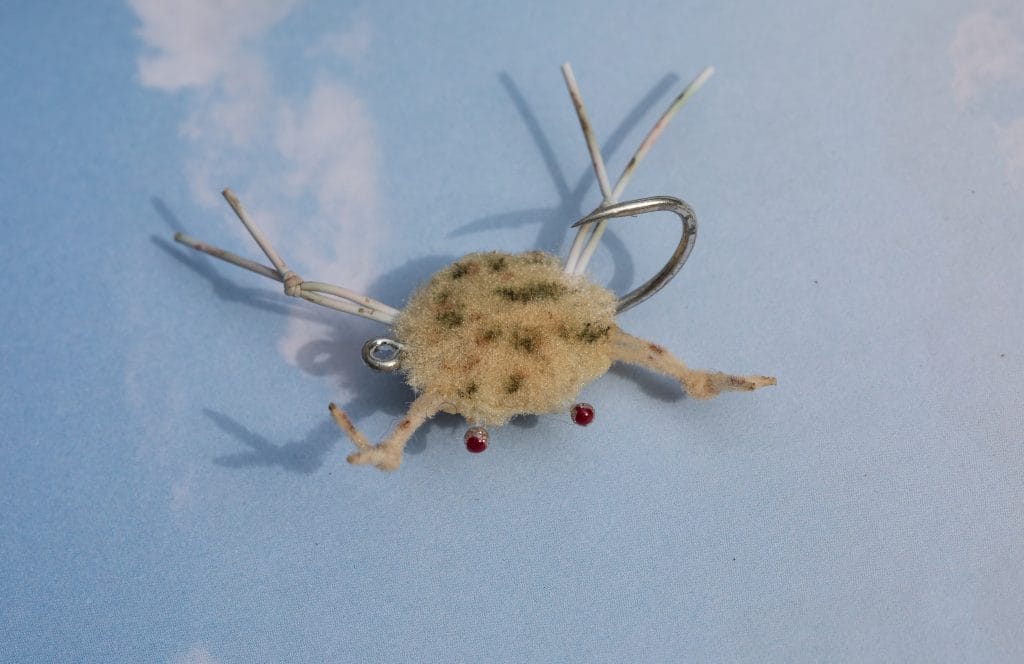 The bauer crab is similar in profile to the flexo and is another quite realistic crab pattern. One big difference is the addition of rubber legs rather than chenille. This helps to add a little more movement which in turn can be a trigger point for the fish. This is a pattern that has proved to be especially effective in the waters of Belize. A darker olive version works very well on the turtle grass flats that can be found there.

Recommended hook and size: Gamakatsu SL12 #2
I hope you find inspiration from these patterns for your next saltwater fly fishing trip. If you would like more information on permit fishing please don't hesitate to email us or call our office on +44(0)1980 847389.