We are often asked "Where are tigerfish the biggest and the best?"  "Where can I go to test myself and my fly rod against them".  The Okavango?  The Zambezi? Tanzania?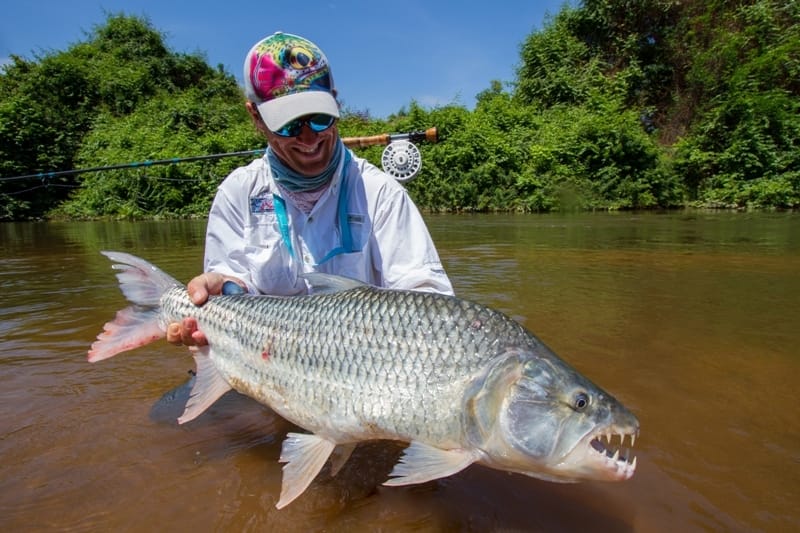 Honestly, they are all great destinations but it depends on what you want: whether it's a pure fishing trip or part of a safari but for sheer size and consistency, you need to pack your 9#'s and your flip flops and get us to organise your ticket to Tanzania.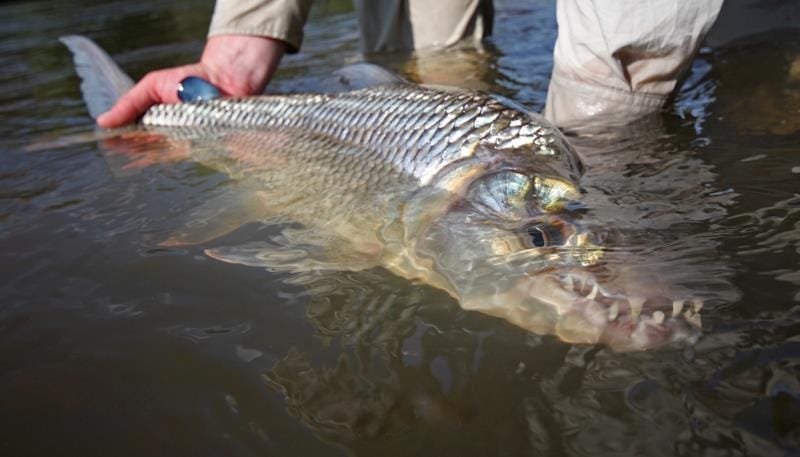 Two rivers, two camps and eight anglers who rotate in groups of four.  The fisheries of the Mnyera and Ruhudji River in South Western Tanzania have fast built a reputation as one of the finest fresh water fisheries available to the discerning travelling angler.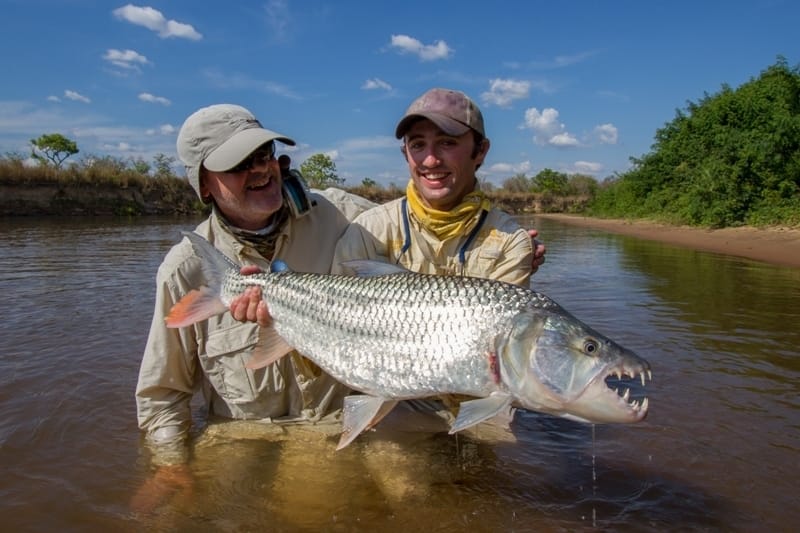 The trophy tiger fish that call these rivers home provide unparalleled tiger fishing opportunities. The Mnyera and Ruhudji Rivers are widely regarded as THE destination to target tigerfish in the 10 – 25lb range. Now combine this fact with the speed, strength, aerial antics, and aggressive nature of the tigerfish, and dump it all in two rivers flowing through one of the words last true wilderness areas, home to big game, and then you may begin to get an idea of just how unique the twin fisheries of the Mnyera and Ruhudji Rivers really are.
There is not much space left this season, which runs from late July – late November, so if you are tempted, please contact Charlotte Chilcott for more details.
19 – 26 Oct: 5 rods
26 Oct – 2 Nov: 2 rods
2 – 9 Nov: 2 rods
9 – 16 Nov: 5 rods
Cost on the ground – US$7,955 per person based on shared accommodation and shared guide for 7 night and 6 ½ days fishing.