We are delighted to once again be attending the fantastic British Fly Fair International (BFFI) in February 2023. The BFFI is the premier fly fishing show in the UK offering everything for the fly fisher and fly tyer, whether a total novice or a seasoned expert.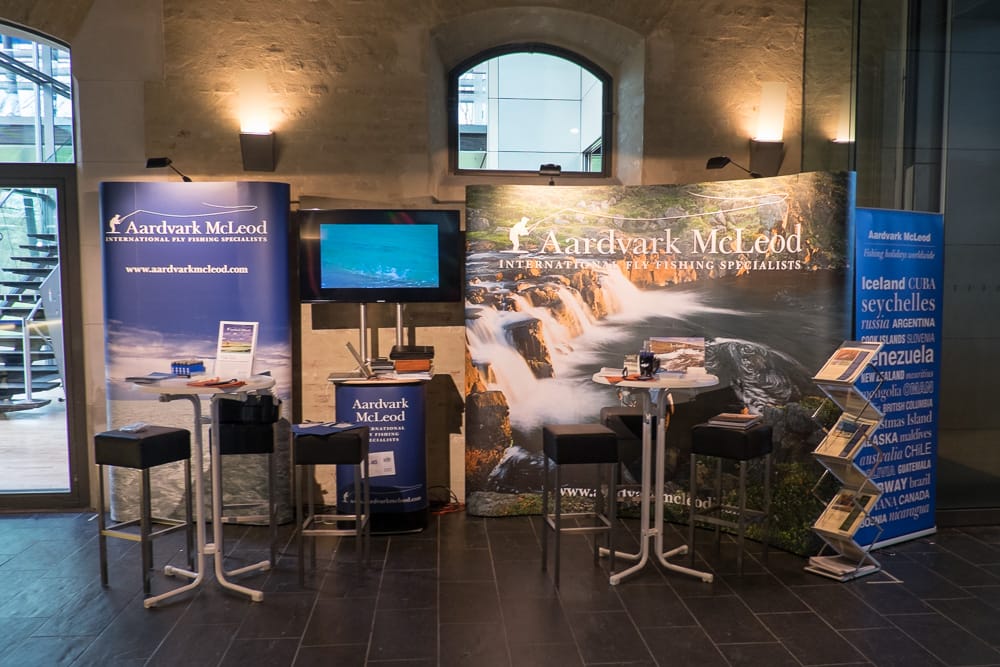 The show will feature stands from companies across the UK fishing industry and will be a great place to look at new tackle for 2023 and try out the latest gear. For the avid fly tyer it is also a wonderful venue to stock up for the season ahead.
Our Aardvark McLeod stand will be located in the Prestwood Centre Hall 1 (the first hall as you enter). We will have a range of trip information with us and will be delighted to talk with you about future, current and past trips as well as any fishing and tackle questions you may have.
We look forward to seeing you at the British Fly Fair International.
Show Details
BFFI 2023
Dates: 11th and 12th February 2023
Opening times:
Saturday: 0930 – 1630
Sunday: 0930 – 1600
Tickets:
Admission on the door is £12 for 1 Day or £20 for 2 Days
Pre-Order Tickets are £10 for 1 Day or £17 for 2 Days – available here.
Plus £1 postage per order
Venue: Staffordshire County Showground, Weston Road, Stafford, ST18 0BD.
The showground has plenty of free parking and all three halls are wheelchair accessible. There is an excellent onsite cafeteria right next to us and a bar runs within the event on Saturday and Sunday.
The site and show is dog friendly.
For more information about British Fly Fair International 2023 please contact us. Alternatively you can call our office on +44(0)1980 847389.