This autumn we have had a flurry of calls from clients who have had a tough summer on the domestic salmon front and are after a guarantee that they will connect with some fish. While going through different ideas around the world the one that seems to be striking a cord currently is Alaska. Traditionally we are a nation of Atlantic salmon fishermen, so I have always felt there was a little bit of snobbery over Pacific salmon from our ranks. However, you would be hard pushed to distinguish between a fresh Coho (silver) and an Atlantic salmon other than numbers.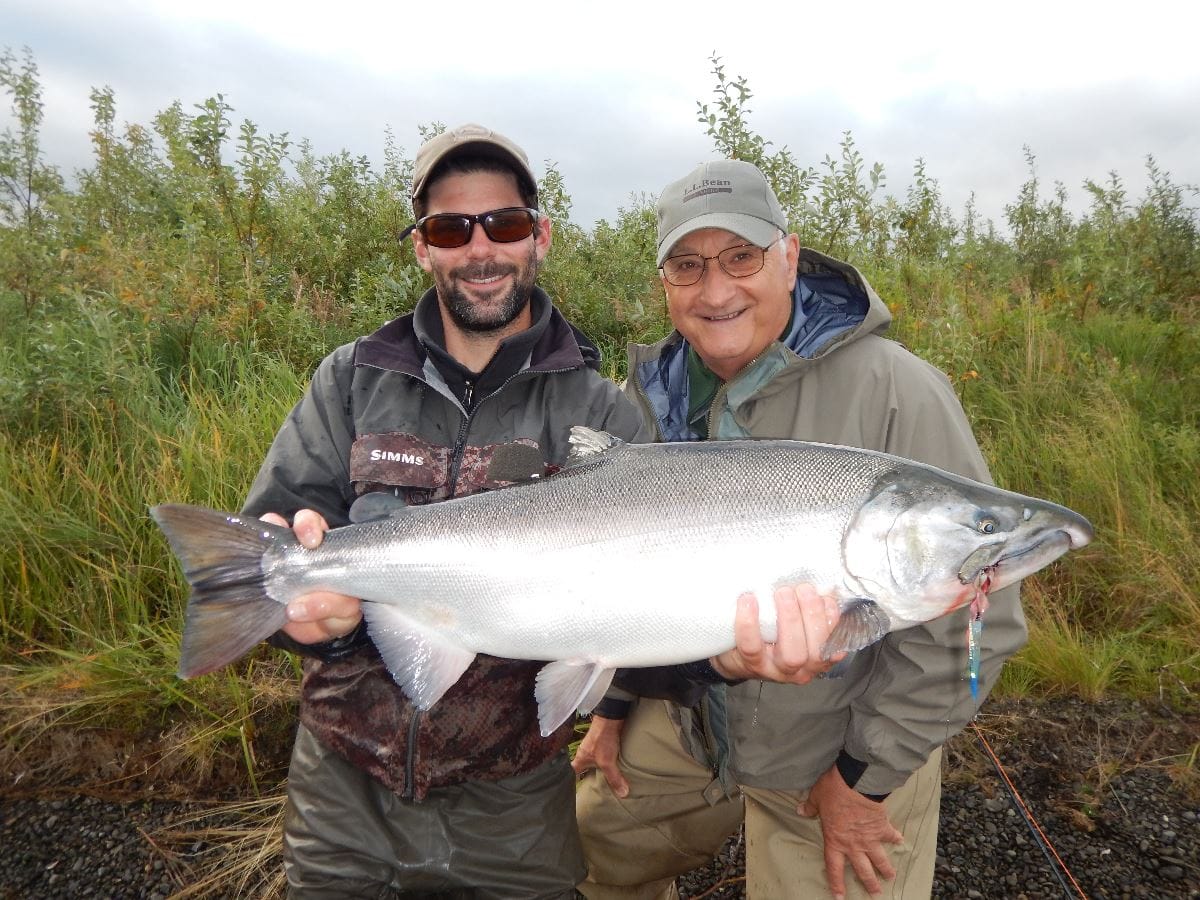 As for the other species you will very rarely come up against a fish as large or strong as a Chinook (King) salmon. These fish are incredibly powerful and with no lactic acid build up it's a pretty even fight. As a comparison the Chinook run early season in June and early July and I liken to them to the bigger multi sea winter fish we see running the Norwegian or Russian rivers, often reaching over 40 lbs. The silvers start running in August and push right through until early September. Alongside these two Alaska offers a multitude of species running the rivers to spawn. These include the other three salmon species: Chum (Dog), Sockeye (Red), Pink (Humpy), each offering a unique fly fishing experience. Aside from the salmon there are rainbow trout, arctic grayling, arctic char, dolly varden, northern pike and lake trout. It is the freshwater equivalent of flats fishing with variety being the spice of life.
Finding prime Chinook salmon space can be difficult as much like prime Atlantic salmon fishing, it is in high demand. We do however have some prime King salmon space to offer for next season so if you have been thinking about giving it a try now would be the time to grab a prime slot.
Goodnews River lodge
One of our consistent favourites over many years Goodnews offers a quintessential Alaskan experience. Located on the edge of the Togiak National Wildlife Refuge Goodnews offers a remote experience complimented with fantastic fishing on the Goodnews River system, which is one of the finest mixed species river systems in the whole of Alaska. They have access to over 490 miles of fishable water with the lodge itself being located just above the tide making it strategically placed for some of the best action available for fresh salmon. The lodge is cabin/tent based, with the bedrooms having carpeted hardwood floors – they are extremely comfortable and spacious rooms. The Goodnews is revered for its runs of king and silver salmon; definitely one to consider if you are looking to target them in particular. No daily fly outs required, as fantastic water is easily reached from the lodge by boat. As such, this helps bring down the cost of the package and does make it good value for money.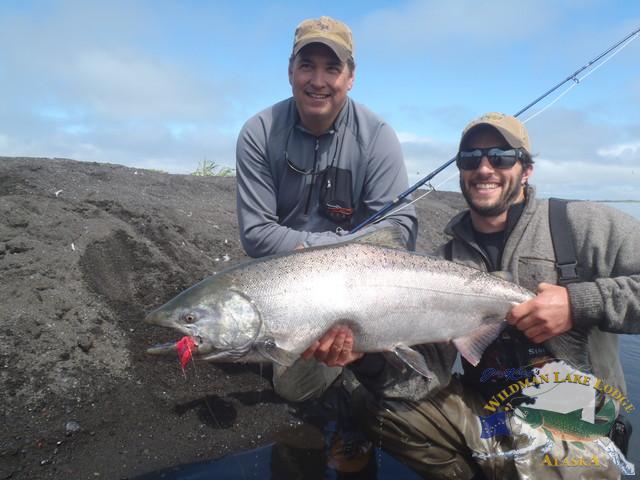 Wildman Lake Lodge
Wildman Lake Lodge is another operation that offers that 'off the grid' experience and perhaps the true Alaskan experience, far removed from the competition of other lodges and civilisation in general. A true location where one can escape for a week and enjoy the rivers and wildlife as nature intended. Wildman offers a myriad of species to target, depending on when you choose to visit. They even have steelhead present, for that little added extra. They have fantastic fishing on their doorstep and the location was well chosen for this reason. However, they also fly-out to other rivers, to access even remoter rivers – indeed, within a 30 minute flight of the lodge you have no fewer than a dozen remote salmon rivers to explore. Amazingly the lodge, yet again, is of a very high standard and is of solid construction, so you're never too far from your creature comforts. Definitely one for the more adventurous at heart and for those looking to lose their mobile signal for a week.
23 – 30 June 2019              4 Rods   US$7,995
7 – 14 July 2019                 4 rods   US$7,995.
Want to find out more? Not sure what may suit you best? For further details, please contact Peter McLeod or call +44(0)1980 847 389.