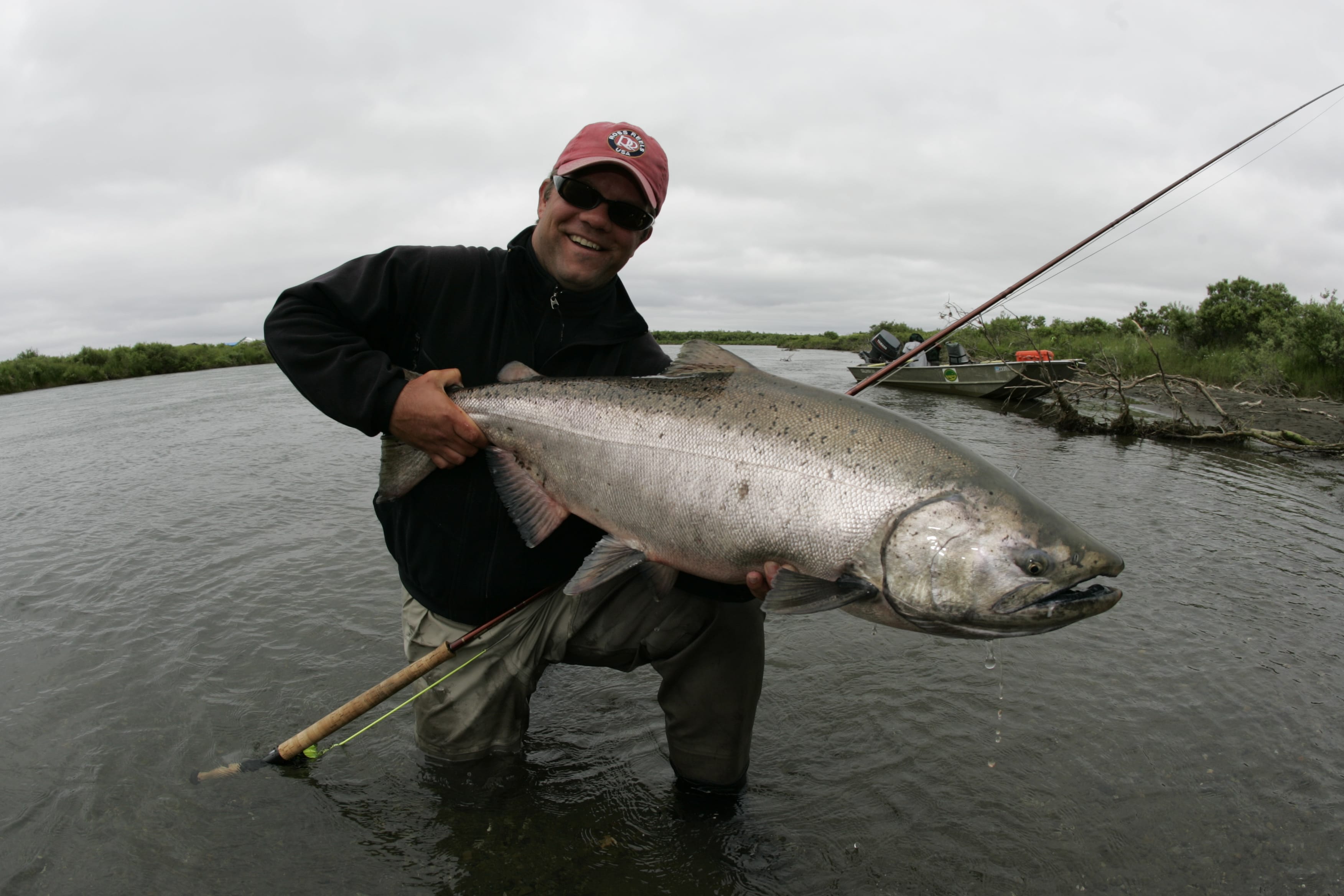 As some of you will be aware, sport fishing for king salmon on the Kanektok River in Alaska, where Alaska West Lodge is based, has been closed for the past two seasons due to low escapement numbers.
However, last season we were excited to learn that according to the Alaska Department of Fish and Game, commercial harvests were considered to be above average. That was really good news.
Recently the news got better still; according to sources, sport fishing for king salmon on the Kanektok River will be open for the 2016 season. The current plan is to open the fishery to catch and release for king salmon, with the potential for a limit of one chinook per day.
We stand by Alaska West and our vote is for an entirely catch and release regulation on Kanektok king salmon. However, if the regulation to retain one chinook per day comes into effect, Alaska West will remain catch and release only for king salmon.
The king salmon, or chinook, really does live up to its name amongst the Pacific salmon species. It can grow to weights in excess of 80 lbs and can be target in both fresh and saltwater.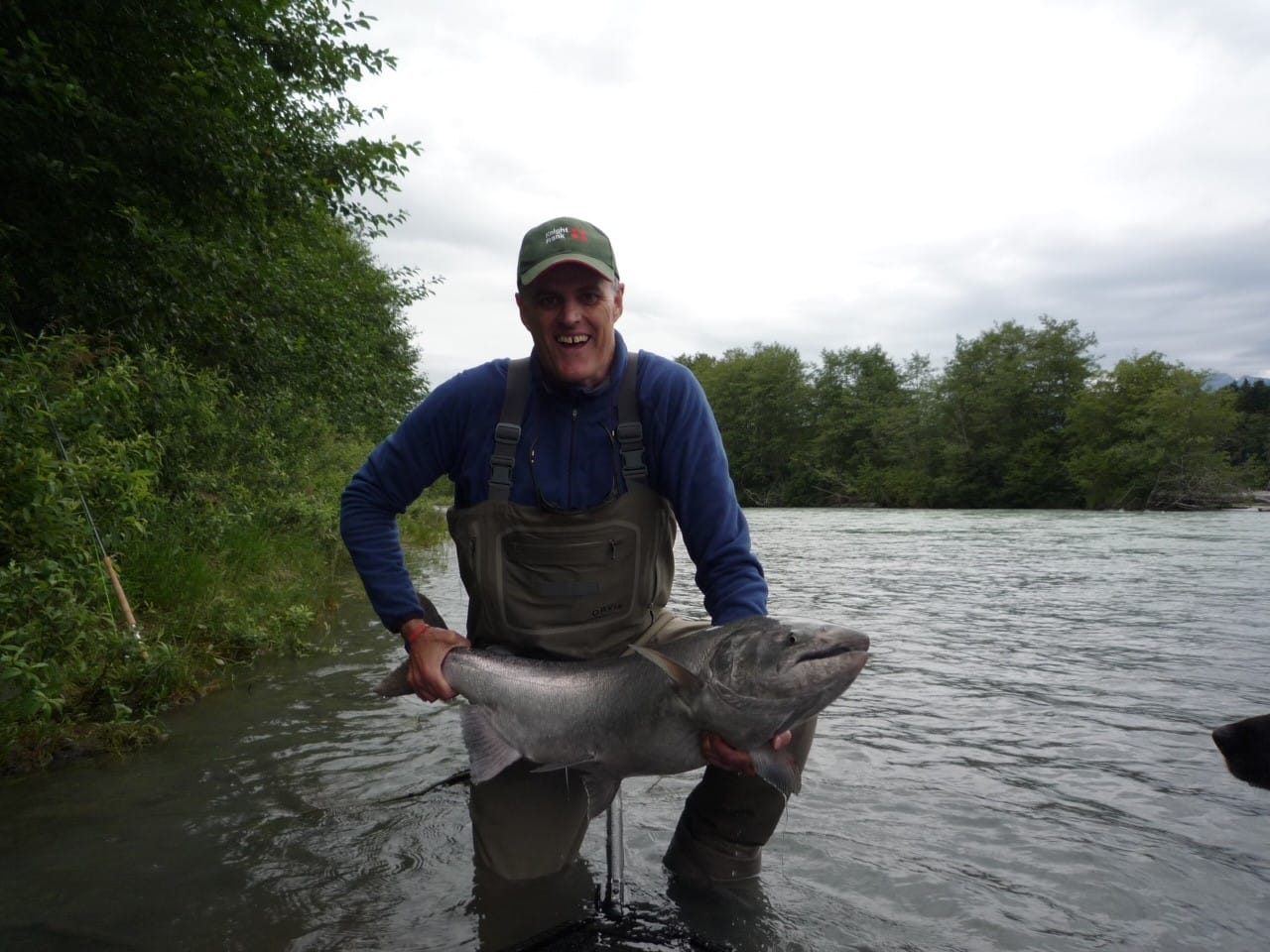 Learn more about Alaska West HERE or CONTACT US to find out more about our king salmon operations throughout British Colombia and Alaska.