Until a trip to British Columbia last year and some sporadic visits to random rivers in Chile all sea-run freshwater fish that I had pursued were Atlantic based. Indeed, I knew very little of the sea-run Pacific fish species, other than what I had read or seen on fishing shows. When faced with such a scenario it is always best to adopt the approach that is commonplace in saltwater destinations; find a location that offers multiple species so that you can sample them all then you can simply choose a lodge in the future that offers just your favourite. Alaska is much the same, but probably offers yet more diversity in terms of species and waters accessed, especially with those operations offering daily fly-out options.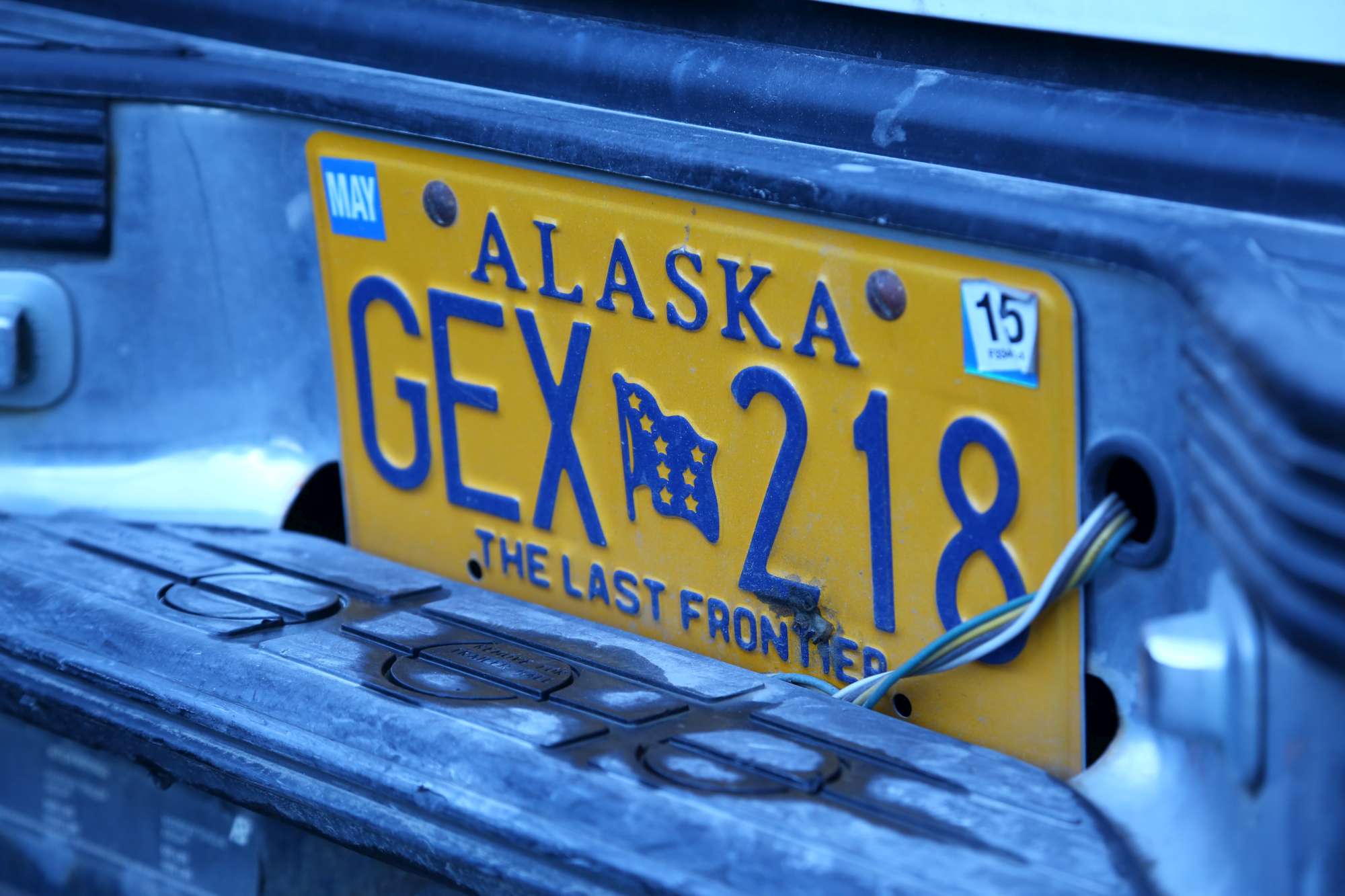 The autumn was recommended as a good time to visit; with the sockeye laying their eggs the trout and char fishing would be in full swing and then the silvers (coho) would be hitting their peak run, providing great sport – often referred to as the closest salmon to our atlantics. As such, plans were made and an itinerary finalised to visit a few lodges that would offer a varied programme providing the vital insight that I needed.
The airline choice was easy; IcelandAir now offer a fantastic schedule where you have just 2hrs in Iceland and then the flight to Anchorage takes just 6.5hrs. The service is great and made light work of the transatlantic flight. However, it is rather strange to arrive into somewhere and find the local time to be before that of the time you left your previous location, it is a 9hr time difference, which makes the night in Anchorage almost mandatory to get over this obstacle at the very least.
Anchorage is a nice town with enough things to see and do to justify a short stay. Indeed, some fishing can be had within the town itself if you wanted to, but the newly opened Bass Pro Shop and Cabelas drew my attention. They are certainly worth visiting and provide a real eye-opener. They are huge! As large as most UK shopping centres; a Tesco Extra just full of fishing and hunting supplies. It was a strange experience to see boxes of bullets and cartridges stacked and accessible on the shelves as one would find cereal boxes, but nothing strange in America. For fishing rods, reels, lines etc. you were really spoilt for choice and killing a few hours was certainly done with ease. Indeed, the choices were dizzying.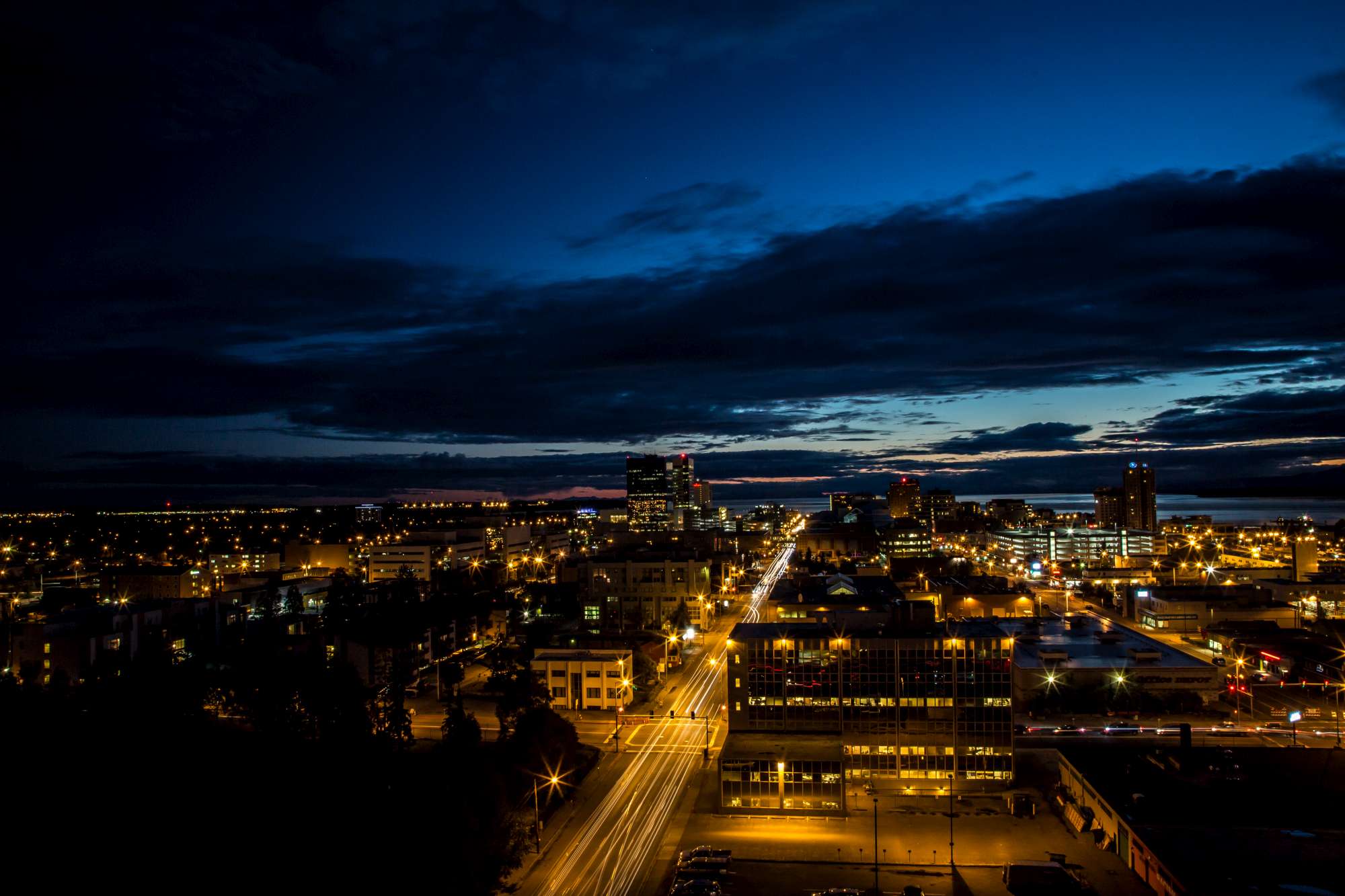 There are some great hotel options both near the airport and downtown nearer the better bars and restaurants. Both are feasible options and just depend on personal choice; whether you want to be closer to the airport the day after (literally a 10 minute difference). There are also some great restaurants offering everything from pizzas through to superb local seafood. We will gladly pass on recommendations both on the hotel and restaurant front to suit your needs along with directions and details for the fishing shops to visit – we will have these as documents for all travellers, to make your visit and stay more pleasurable. These will accompany other general documents to help you get the most from your trip.
My trip started with a trip to Great Alaska, who operate out of Anchorage – they offer road or flight transfers to their lodge, which is based down on the famous Kenai River. Whilst the Kenai is probably most famous for its king salmon run it also boasts the full complement of other pacific salmon species along with some huge rainbow trout – some reaching over 30 inches in length (8lbs+), especially over recent seasons where they has been compulsory catch and release. Great Alaska is a superb option for those wanting a lower cost option as they are based with the Kenai River on their doorstep along with other rivers easily accessed by road, saving on the fly-out costs.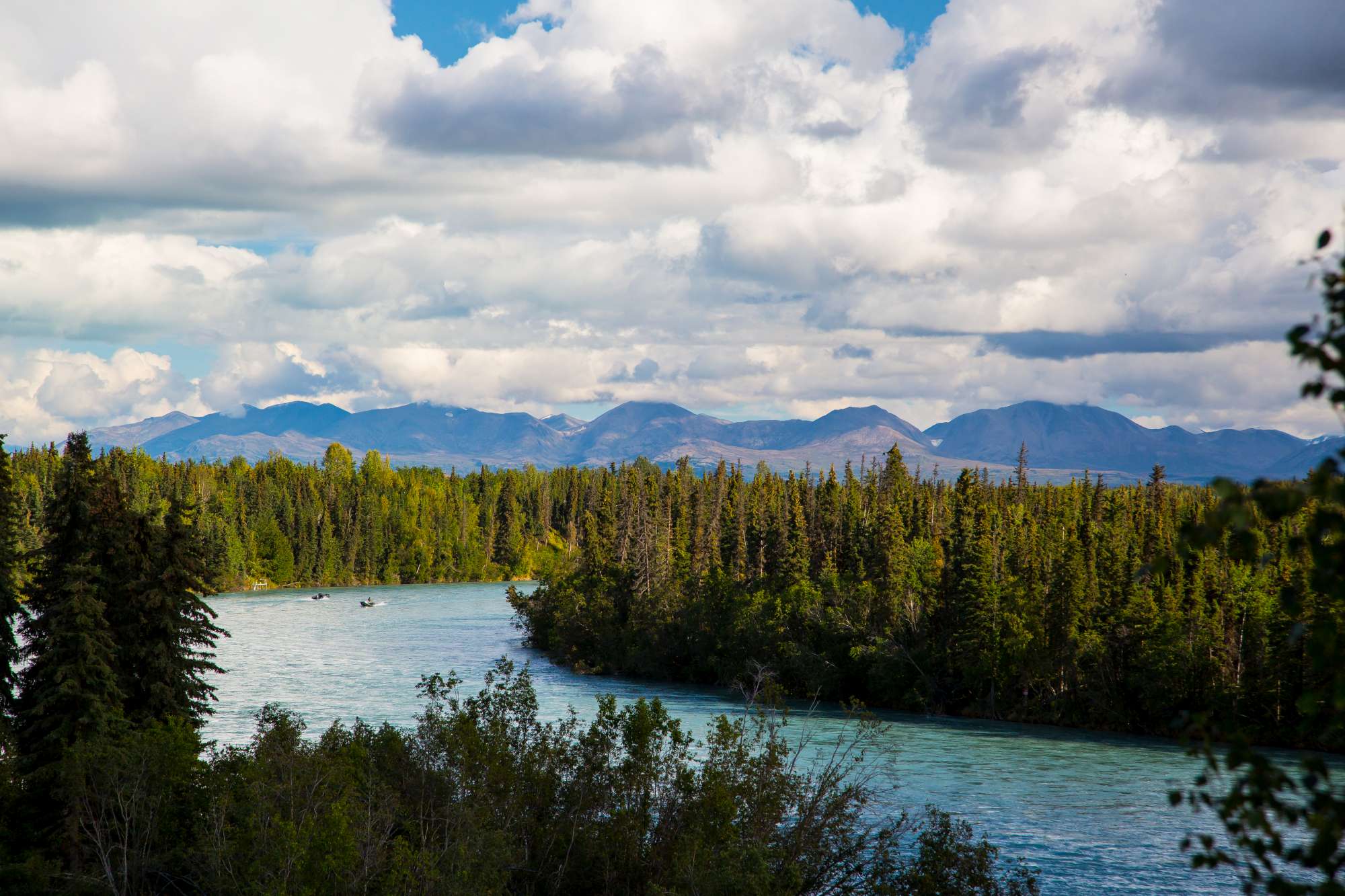 Whilst Alaska offers true wilderness it is America's playground for any avid fishing or hunting enthusiast. As such, if you think that you are going to get a river to yourself this is not always the case, you can often find another float-plane docked on remote rivers – rest assured, this not combat fishing though, but you do not have the river exclusively. Take the term wilderness and escaping to highlight the sheer remoteness of the place rather than the lack of angling activity. Having said that, the fish are so plentiful that this pressure means very little as there are certainly plenty to go around – indeed, at times it can be too easy, which is not always a bad thing…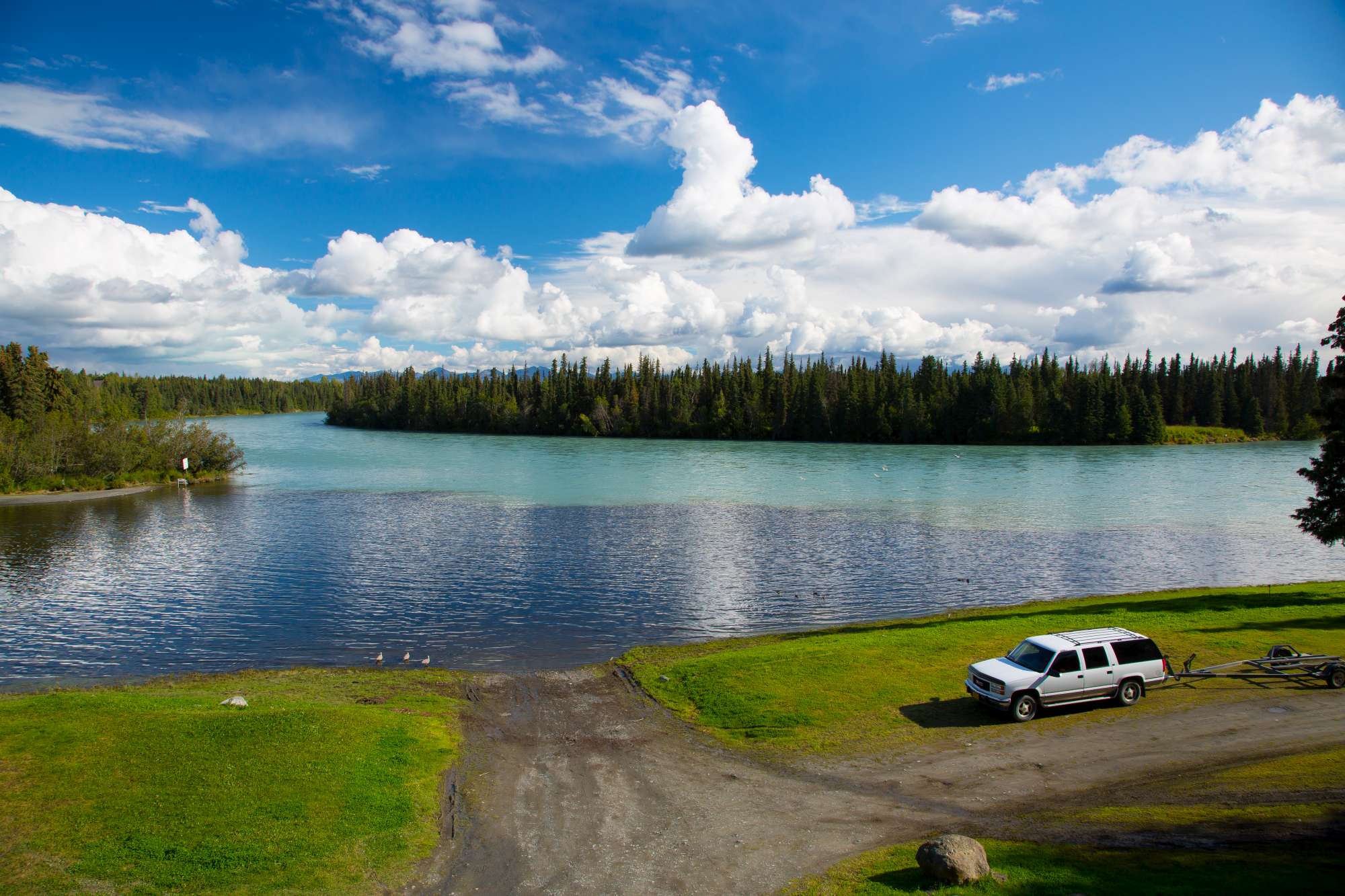 I often hear people comparing Atlantic salmon to coho salmon. Indeed, they are the closest looking to each other, with the main disparity being on the head where the top of the mouth of a coho drops down almost like a drooping rather than inverted kype. In terms of fighting ability; I would have to say that the Atlantics offer a stronger and longer fight. The silvers offer a powerful and often acrobatic fight, burning themselves out quickly in the process, hence why there is no real longevity to the fight. However, with their abundance and their fighting ability these shorter fights are fun and rewarding. We targeted a few of these on the Kenai, drawing them off shallow plateaus from the boat. However, they are very much a morning fish, which often calls for a very early start to the day. After which you divert your attention to the rainbows, which are feeding on the eggs of the laying sockeye. There is not a lot of wading on the Kenai at this time of the year, but earlier in the year when the kings are present the river is much smaller as the snow/ice melt has not begun in earnest. As such, wade fishing is practiced more readily at such times, which is more pleasant.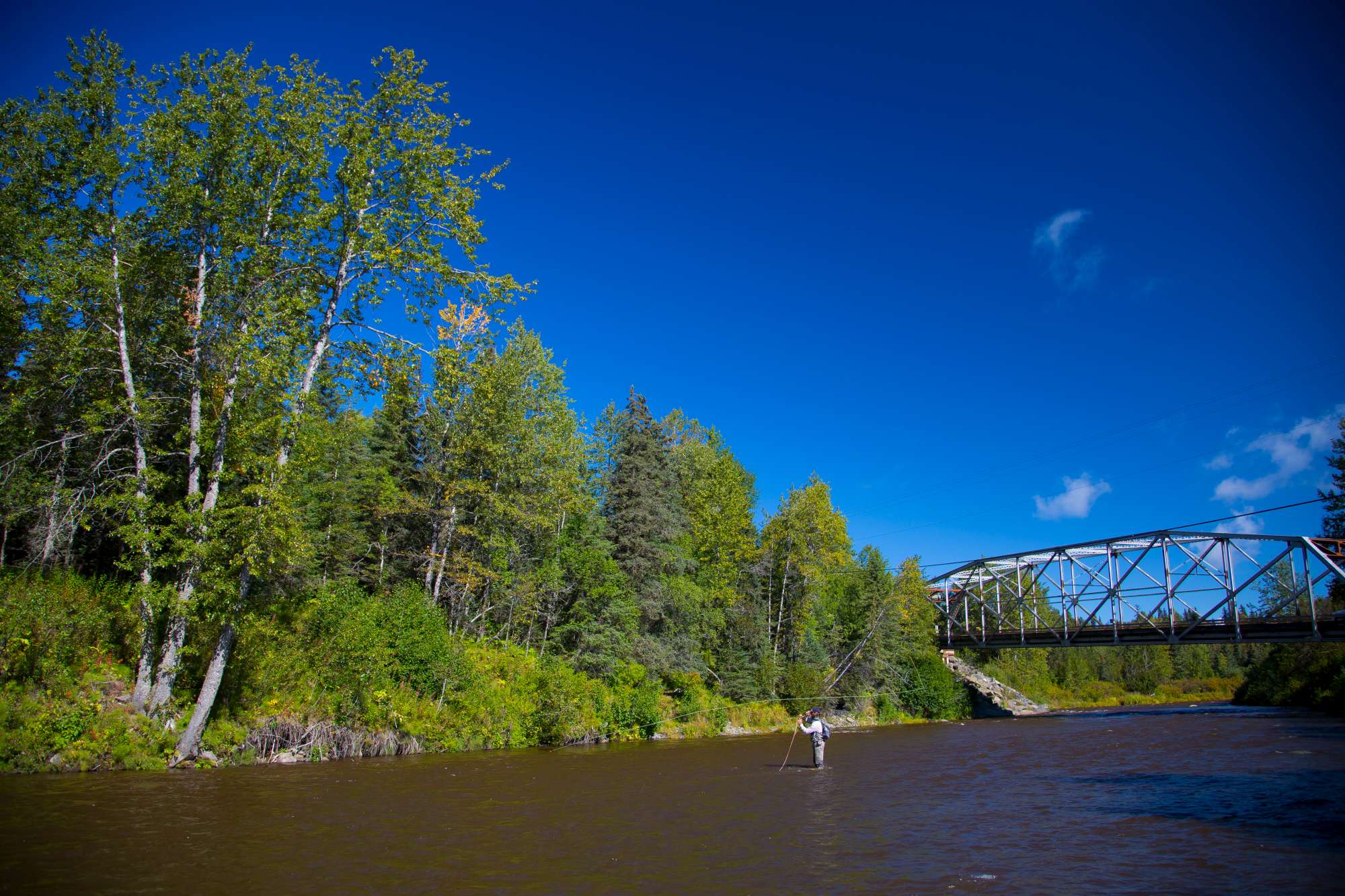 From the same lodge we also headed further out onto the peninsula where some smaller streams were targeted for both coho and steelhead. They had some great fishing for steelhead a few days before I arrived, but rain stopped play during my visit, which was a huge shame as the rivers were truly stunning – a lovely, manageable size, where you could happily walk and wade all day.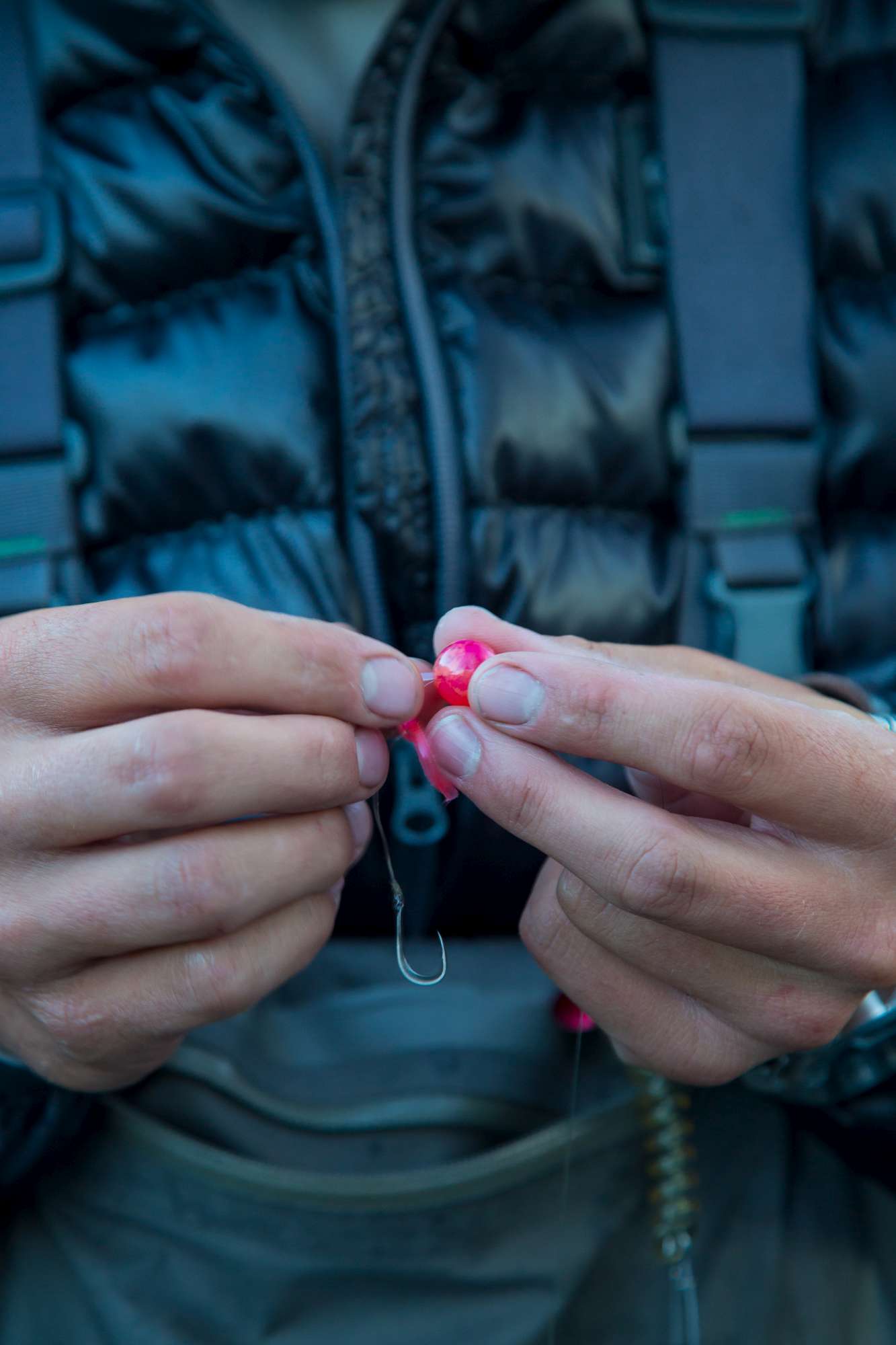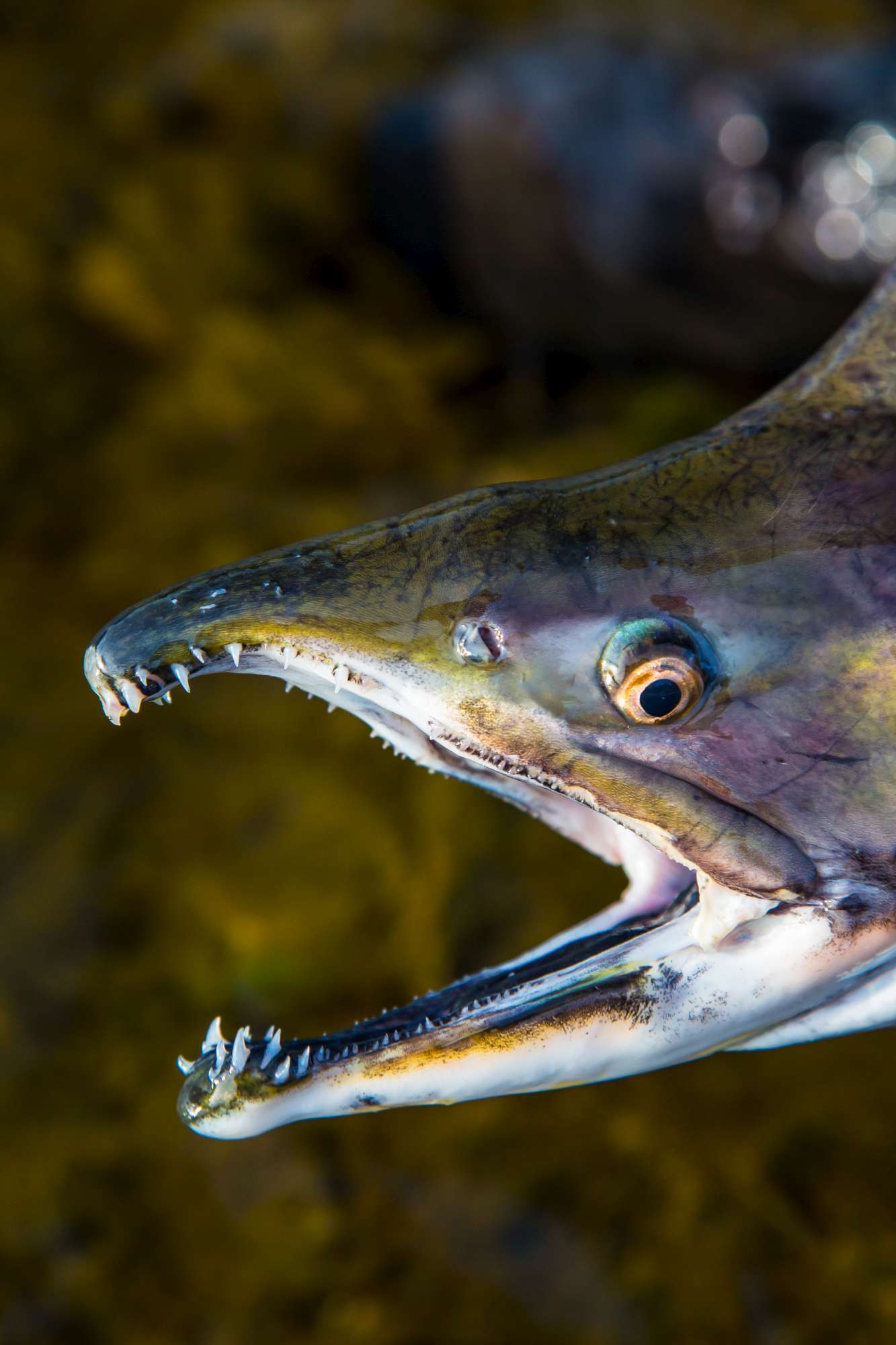 The lodge also offered visits to a bear camp that they had along the coast, along with other non-angling activities, making it great for family visits. They also offered day-trips out of Anchorage, for those who had little time to spare.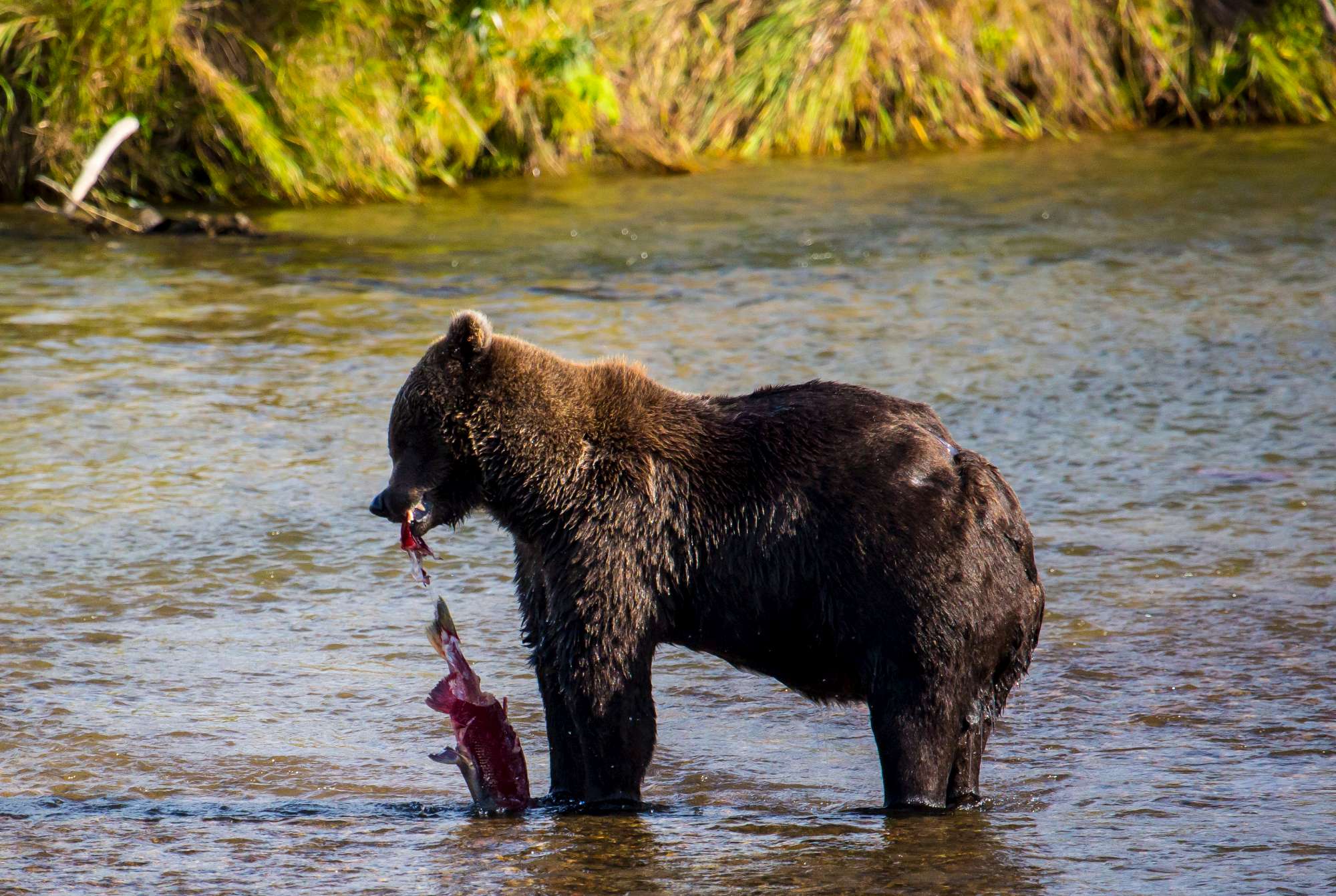 Next it was on to Bristol Bay Lodge, which involved a short flight from Anchorage to a sleepy, remote town called Dillingham. The lodge needs little introduction when it comes to fishing in Alaska. It has been around for a very long time and with good reason. It's a well-oiled machine and one that has really stood the test of time. It's not the plushest lodge you will ever visit. However, what it loses in materialistic elements it more than makes up for in charm and personality. It's homely, and that's one of the biggest compliments you can pay a lodge. It's not like a soulless hotel, you feel instantly at ease and part of the family, which is no easy feat I can assure you. You are very well looked after from start to finish and everyone remembers your name. I must say that I thought it would be in one ear out the other, but sure enough the next time they saw you they remembered. This was towards the end of the season too, so definitely not a 'let's make an effort at the start of the season'. Everything just worked and I loved the operation. For someone making their first visit to Alaska then this is hard to beat. They have a scheduled rotation that essentially takes you through their fisheries – some are local and accessed by boat whereas some require fly-outs and you actually stay in out-camps, which have to be seen to be believed; a highlight of the trip. The downside of this being that if, for example, you only want to target coho then you would be taken off them for a couple of days to target big rainbows and char – no loss I can assure you.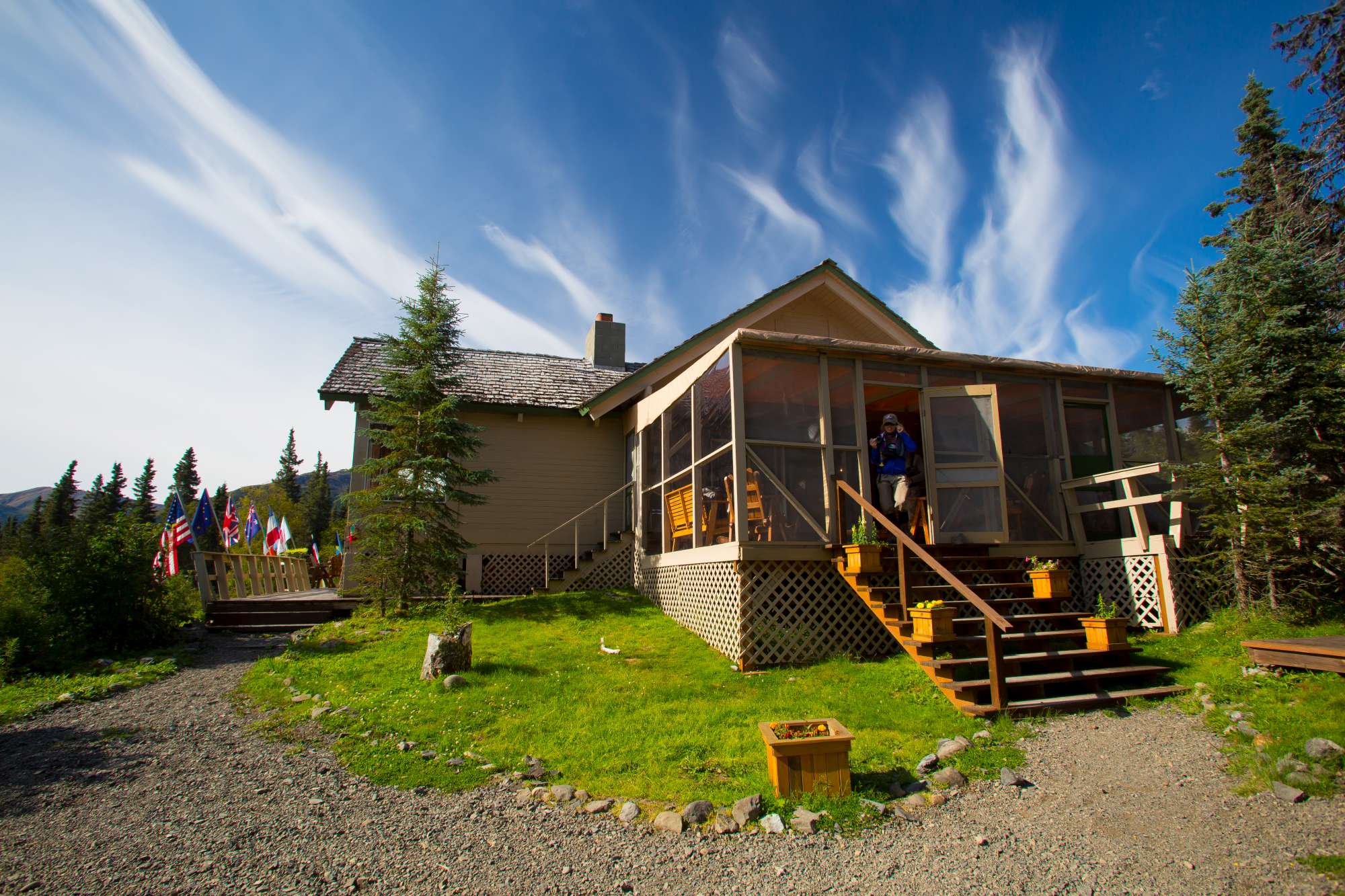 'There's more to fishing than catching fish' – how true this is and this was certainly the case during my visit at Bristol Bay Lodge; partly because of the staff but also due to some fantastic people I met during my stay, who truly deserve a mention. No matter what walk of life or what country you have come from when you arrive at a fishing lodge you all speak the same language. During this journey you often meet people that have their heads down and never really look up to see what they are experiencing. As long as they are enjoying themselves then who am I to question them. However, you then meet others that are there for the experience and I was fortunate to meet three such individuals at the lodge, who I would share this journey with. This trio was made up of Dan and Alina, were a couple from  California, and Nicki , the wife of one of the guides. They took their fishing seriously; they were there to fish. However, if things didn't happen they took in their surroundings, had a laugh with the guides etc. and made what they wanted of the day. Fishing with such ease and without putting undue pressure on oneself often provides betters results, without doubt it gave more enjoyment. Anyway, I'm sure they will read this so a very public thanks to them for putting up with me for a few days and I hope we can share a riverbank again in the future – perhaps without Dan's absinthe and I must remind myself to bring some spare fly-lines when fishing with Nicki.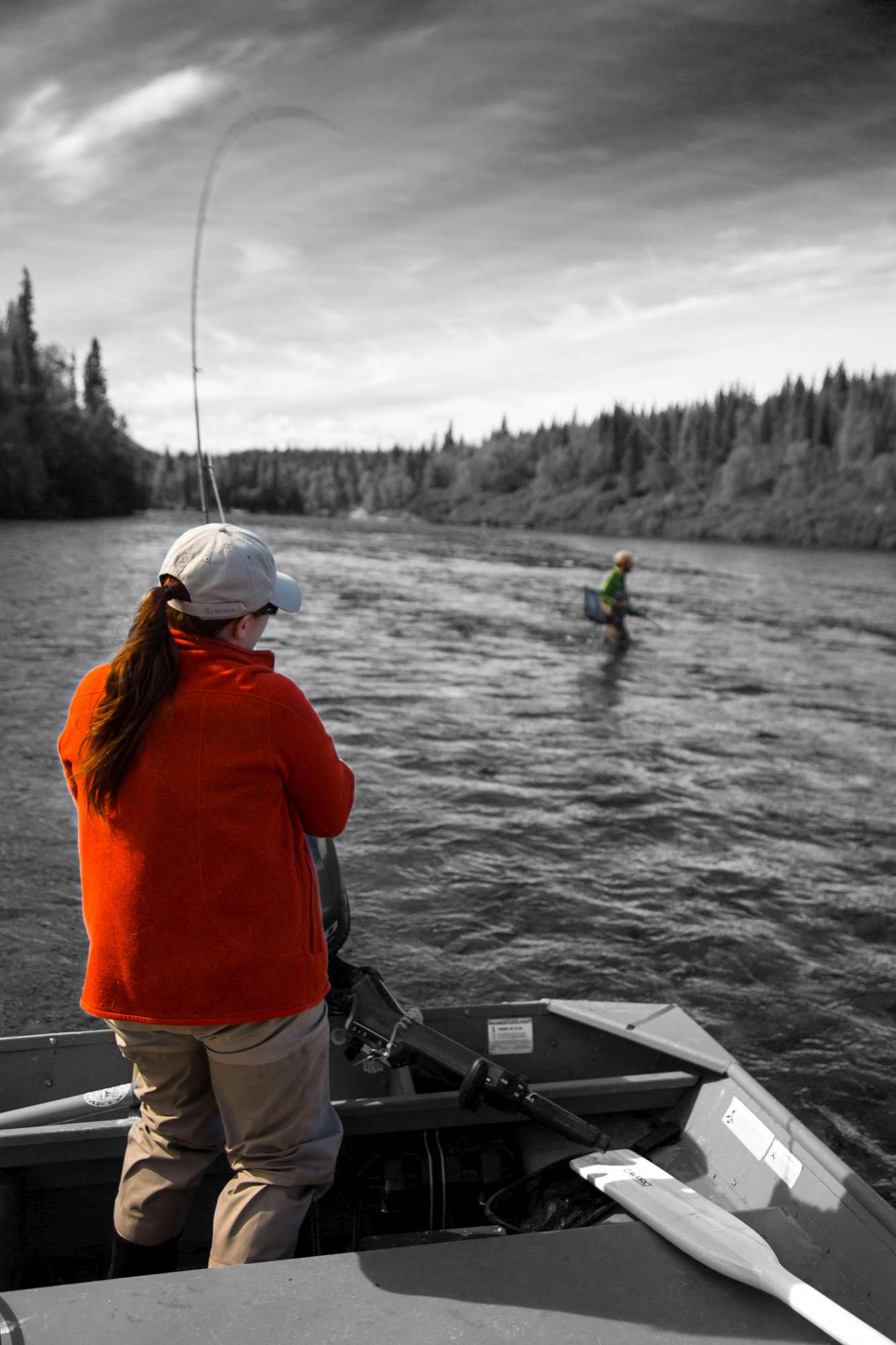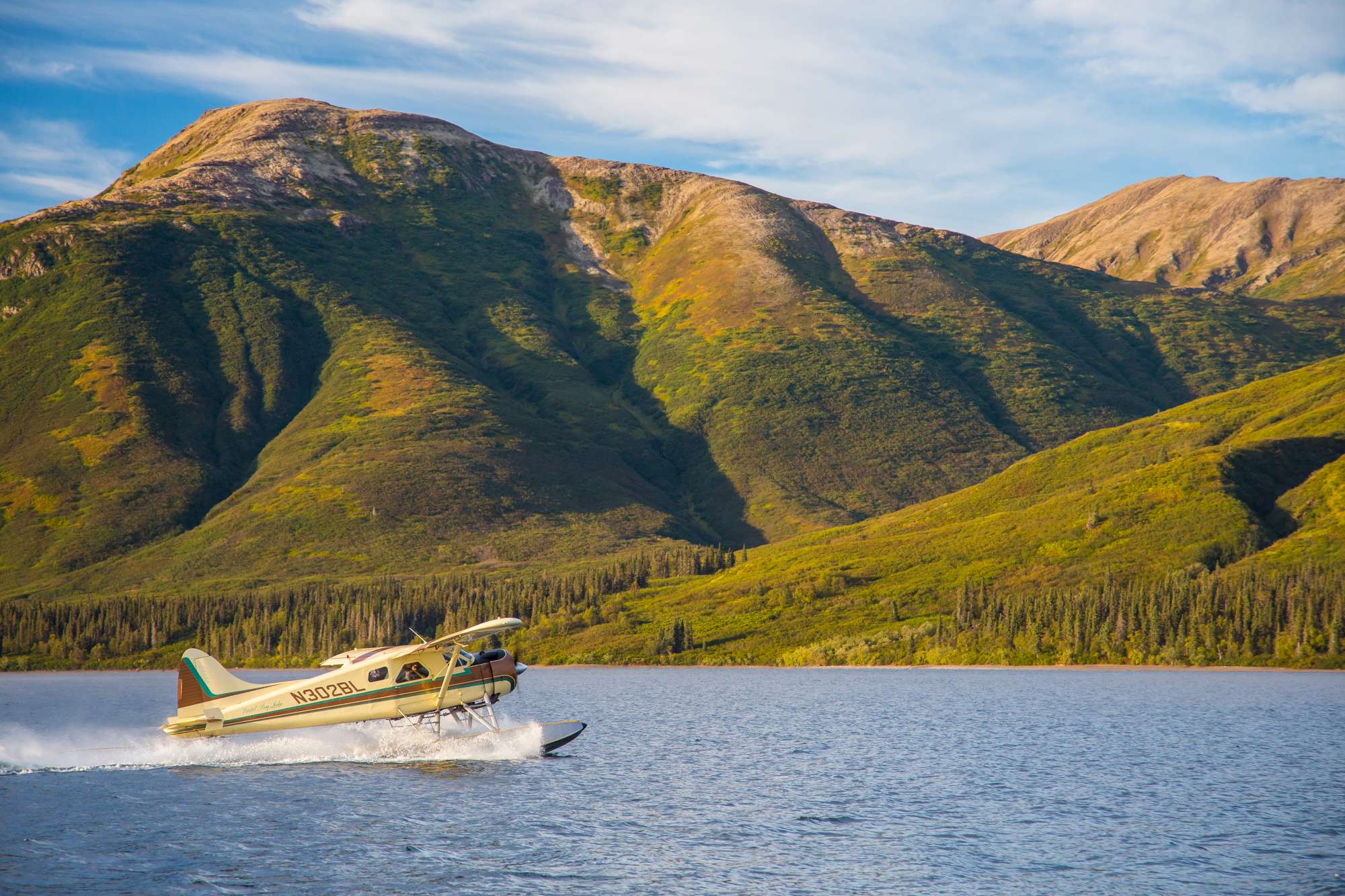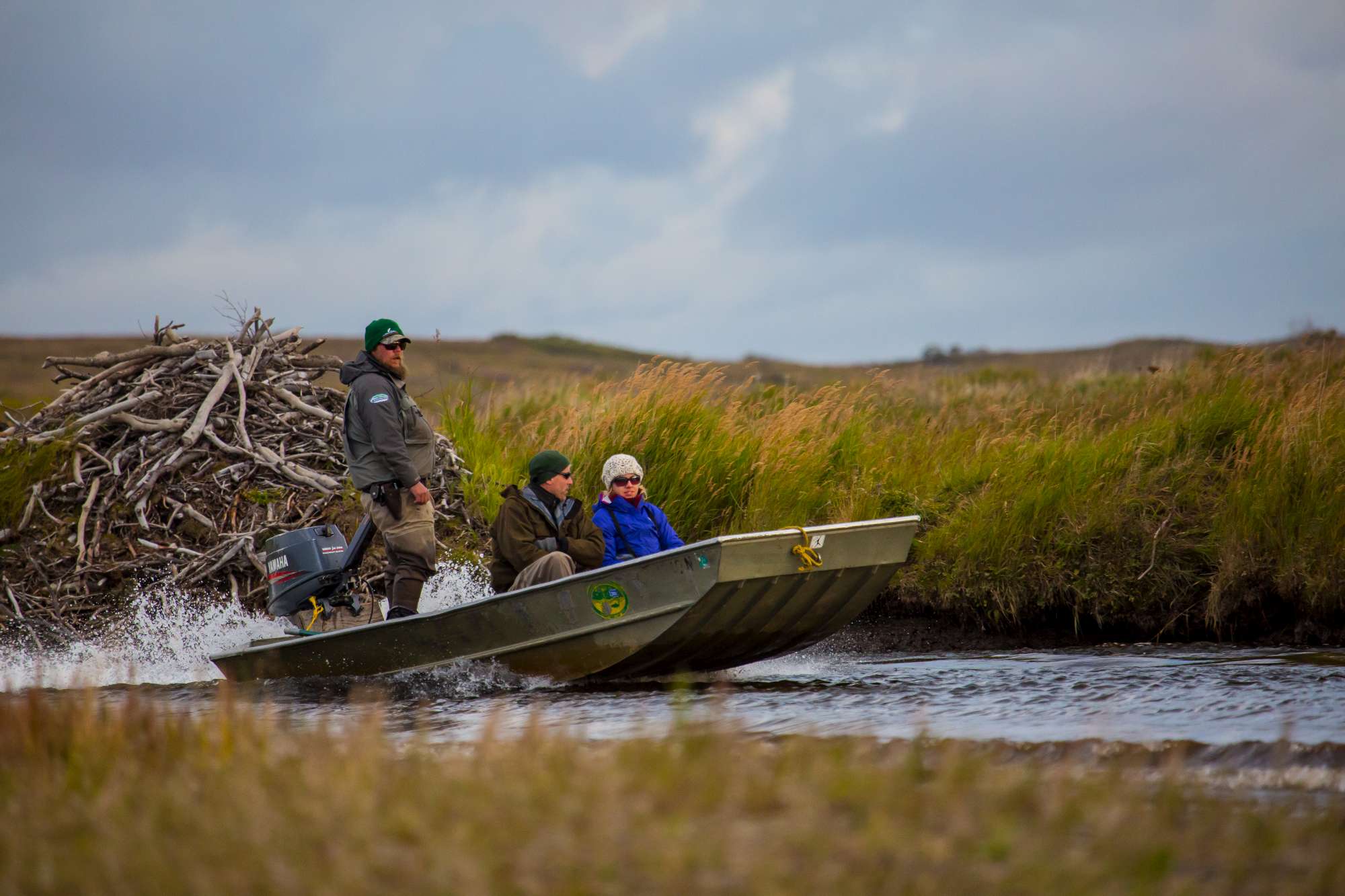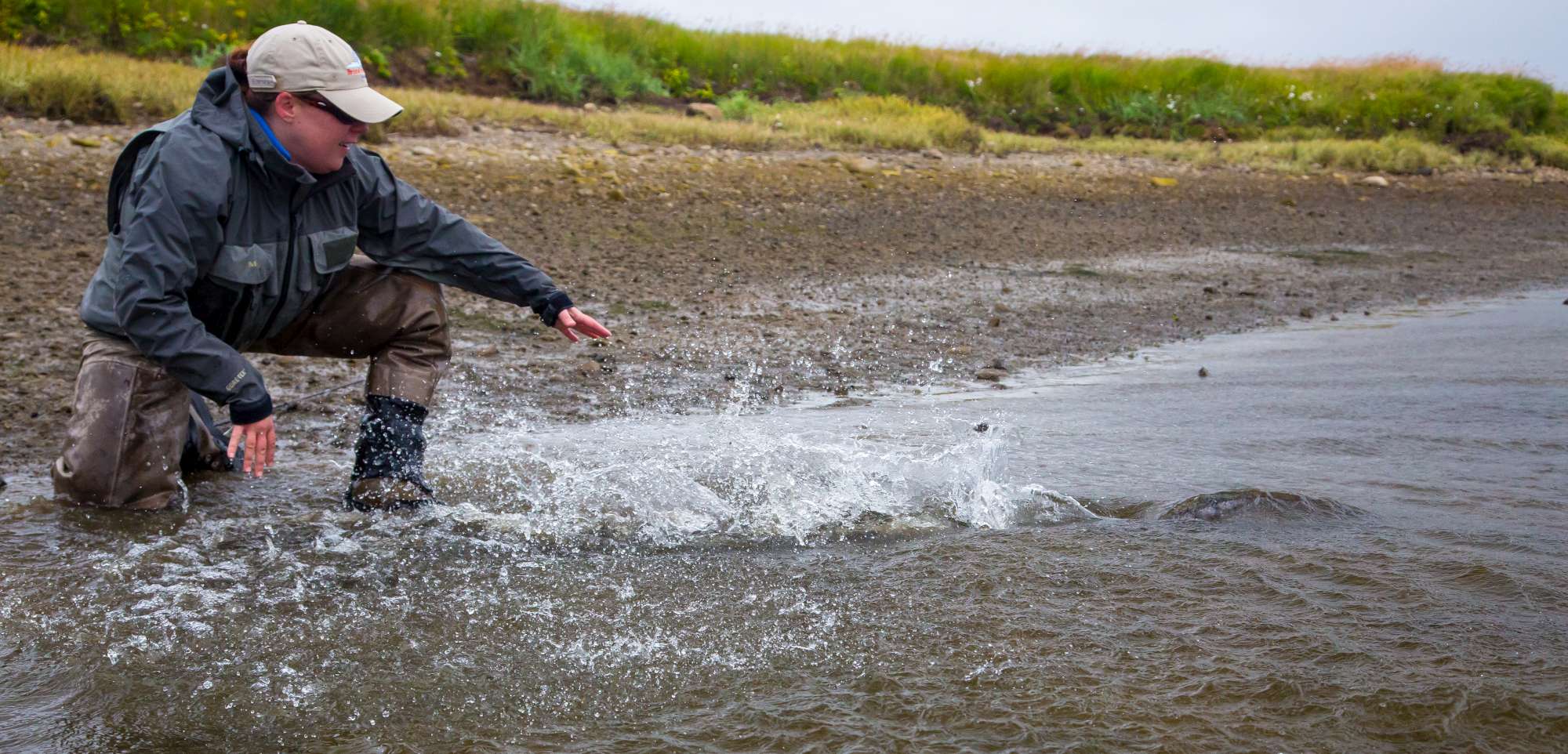 Some fantastic sport was had during the stay with tide-fresh coho along with those from further upstream, (it was great to witness how their colour changed), large rainbows and also a few char. Every day was different and every day was a new experience, each one as special as the next. Again, the outcamps really made it for me, allowing you to truly feel remote and alone in this vast wilderness. The camps are really comfortable, superbly positioned and you are really well catered for – I managed to avoid the hot-sauce, which seemed obligatory on most meals for some; Dan was trying to get me try it with my breakfast! On the breakfast front do try the biscuits and gravy – rather delicious and not what you expect I promise.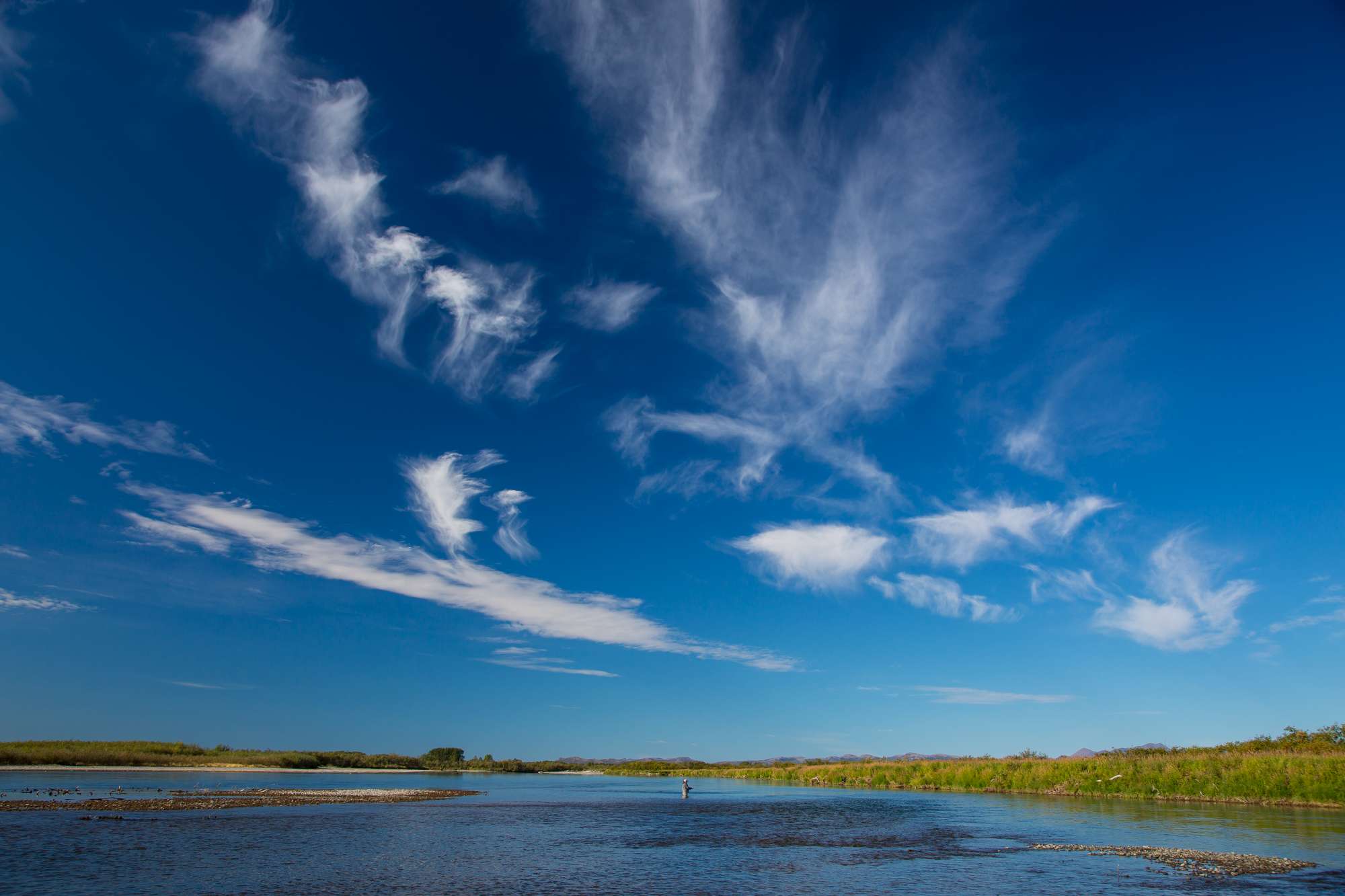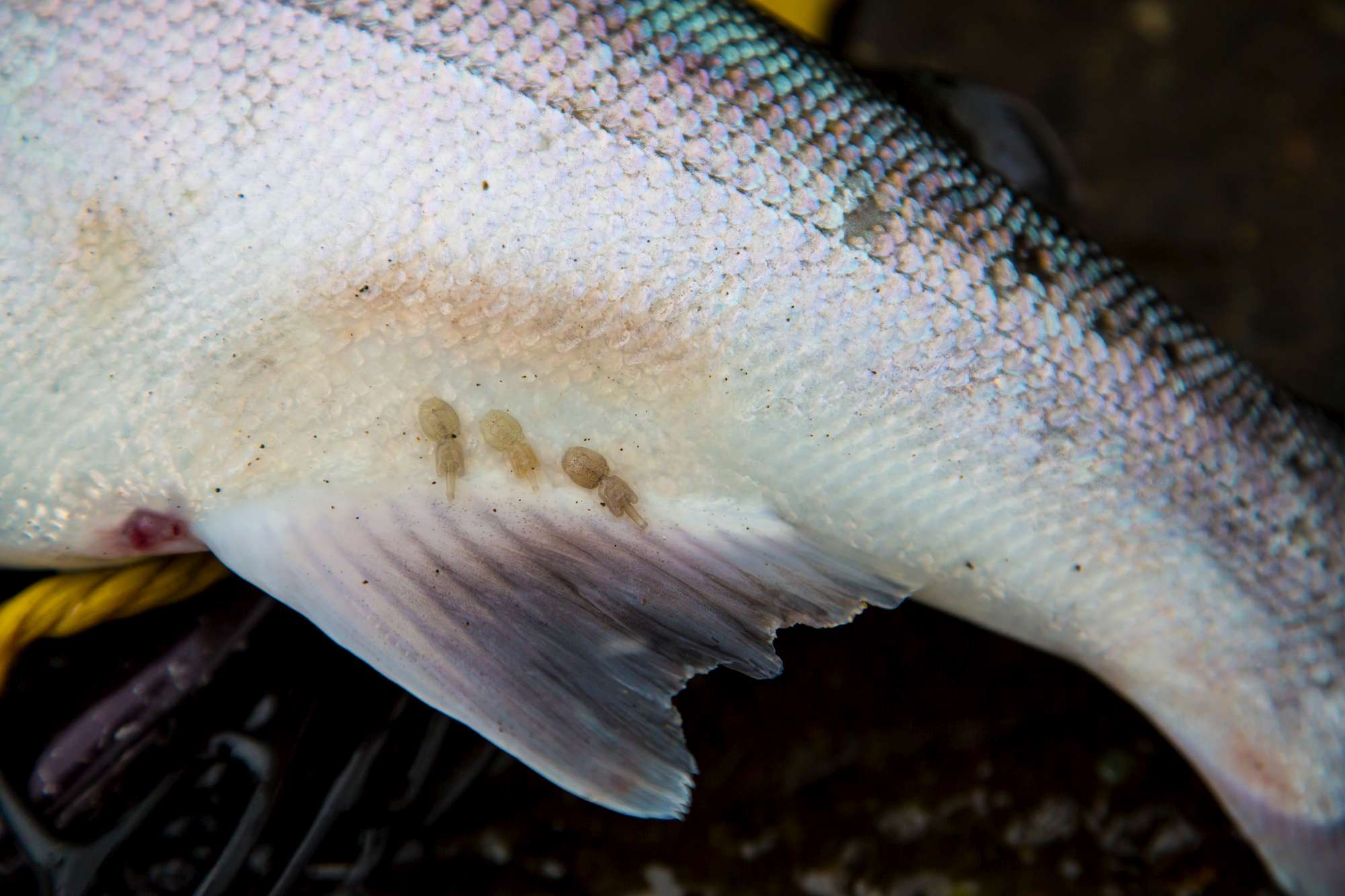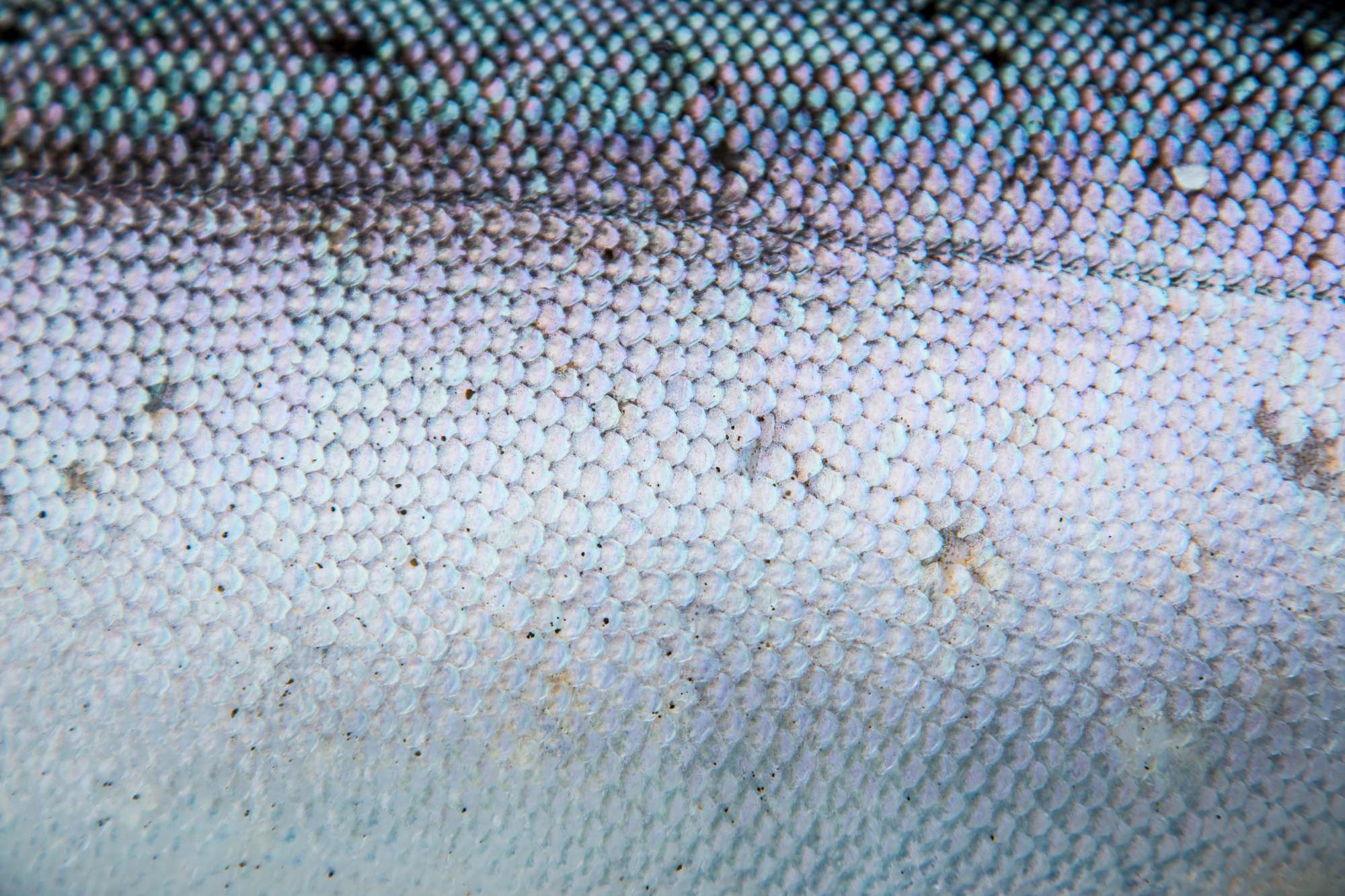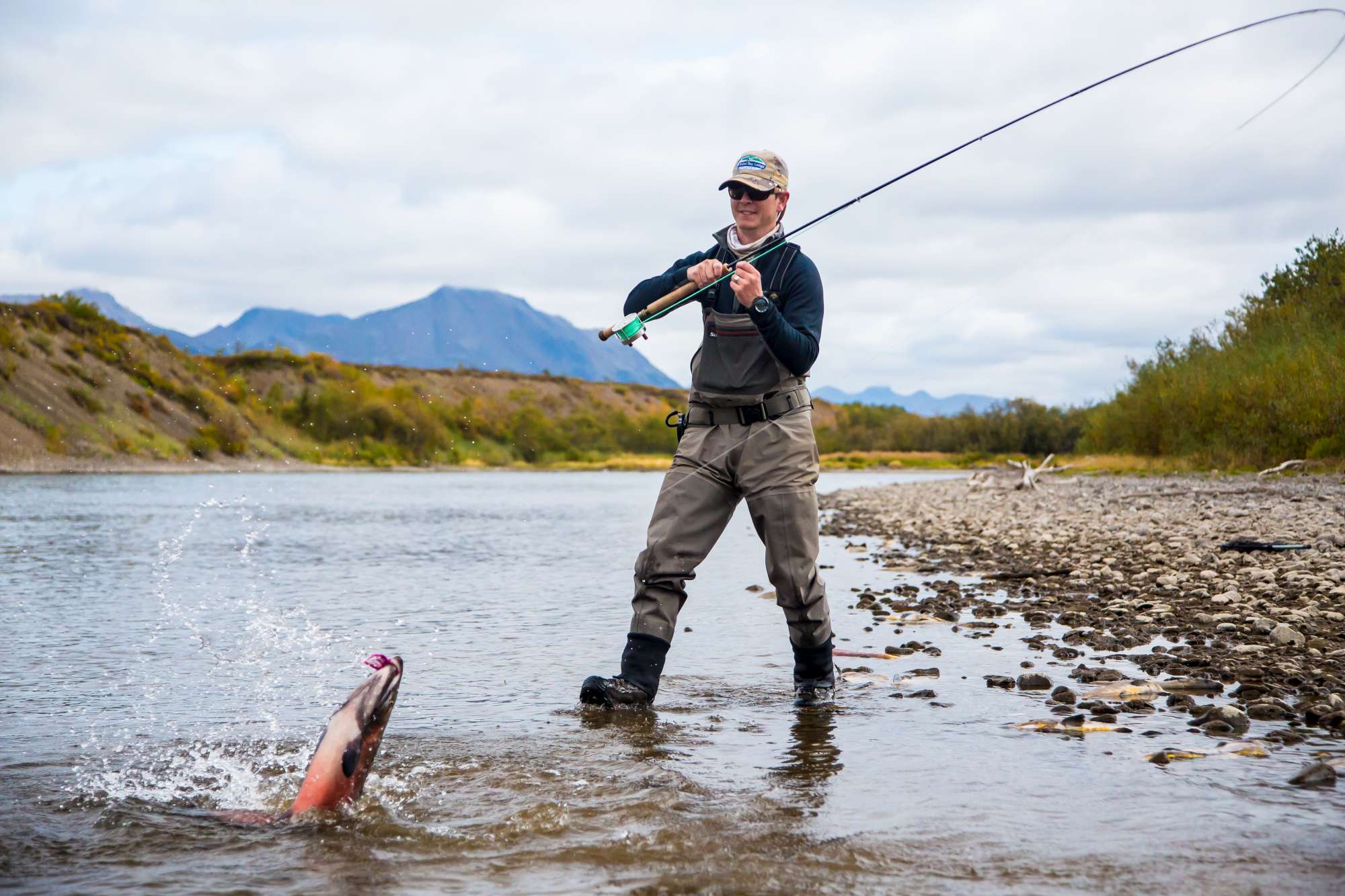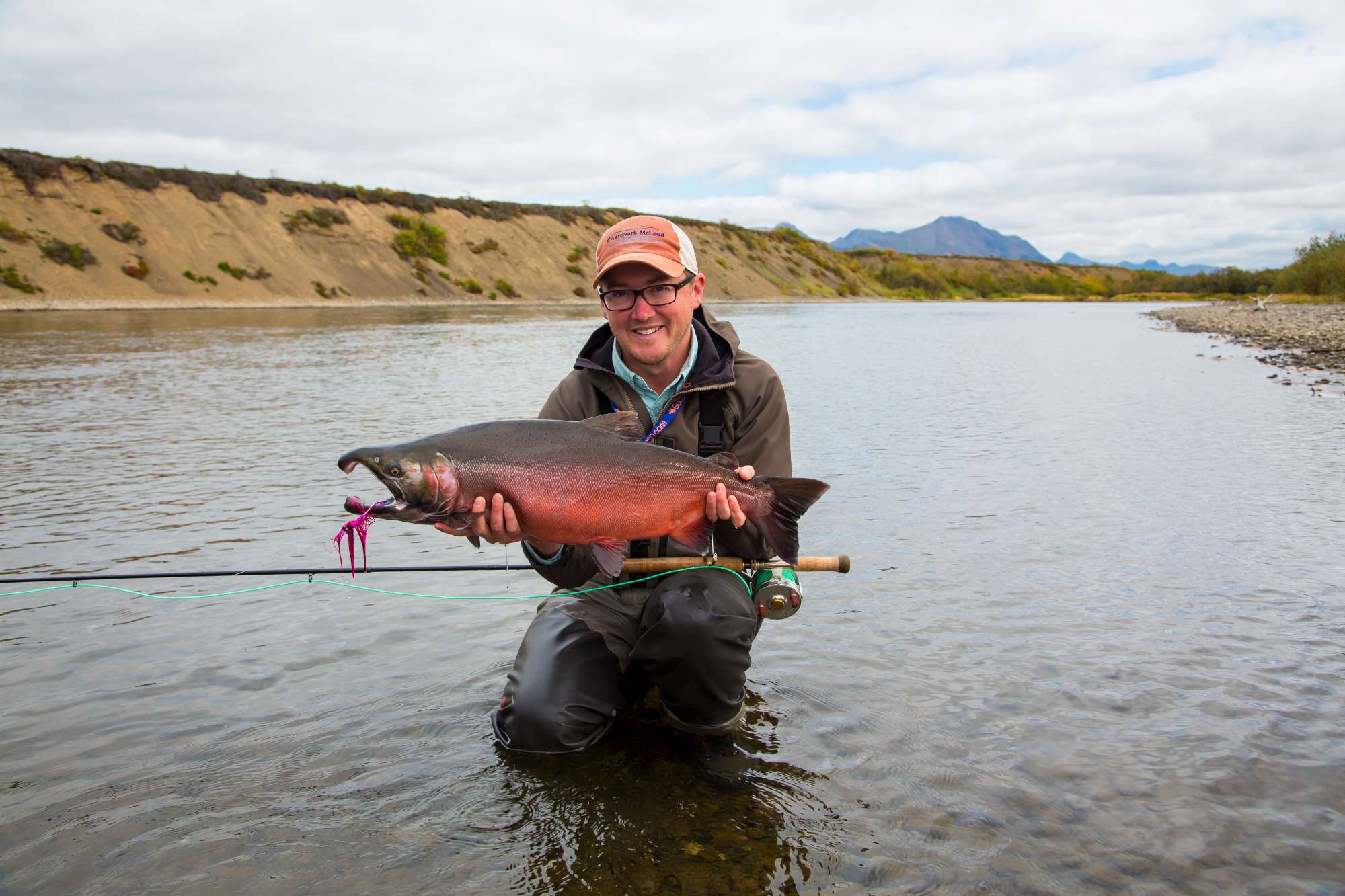 It was sad to depart, which, once again, highlights how you feel part of the family at Bristol Bay Lodge. I could have stayed on for a lot longer, but the journey had to continue. However, the next lodge was a mere stone's throw across the lake – Mission Lodge. This lodge is very swanky (internally more than externally) with all the creature comforts one requires, if not more. It had obvious investment behind it and everything was kept very current. It's a large operation where you are best travelling with a companion as you may soon get lost in this large lodge atmosphere. It gets really noisy, where it became difficult to hold down a conversation at times, but the lodge, staff and service could not be faulted. The wine and food were fantastic – some of the best I have ever experience in fact. If you are after luxury with a good, solid fishing operation with a high degree of flexibility then this is the one for you.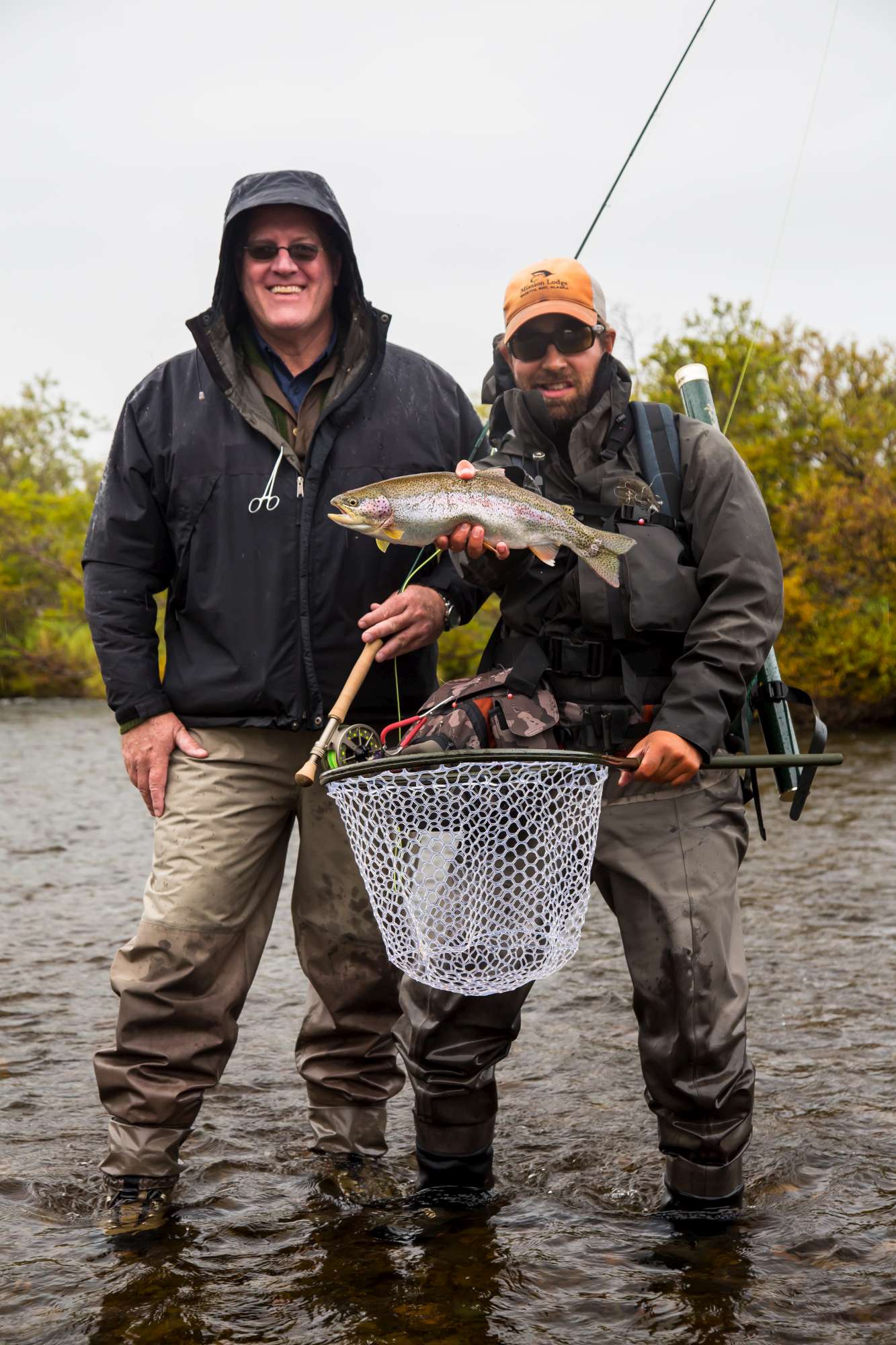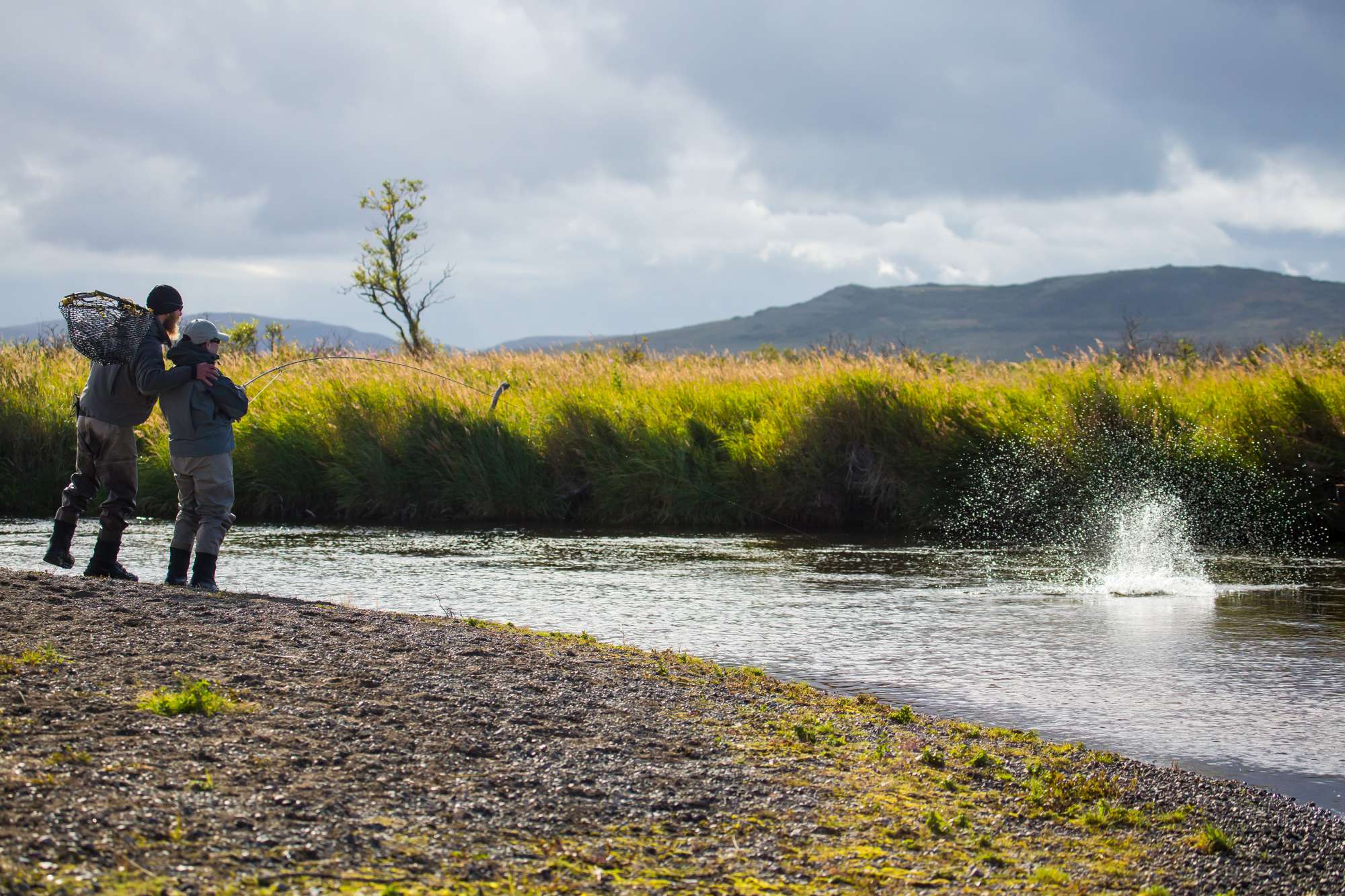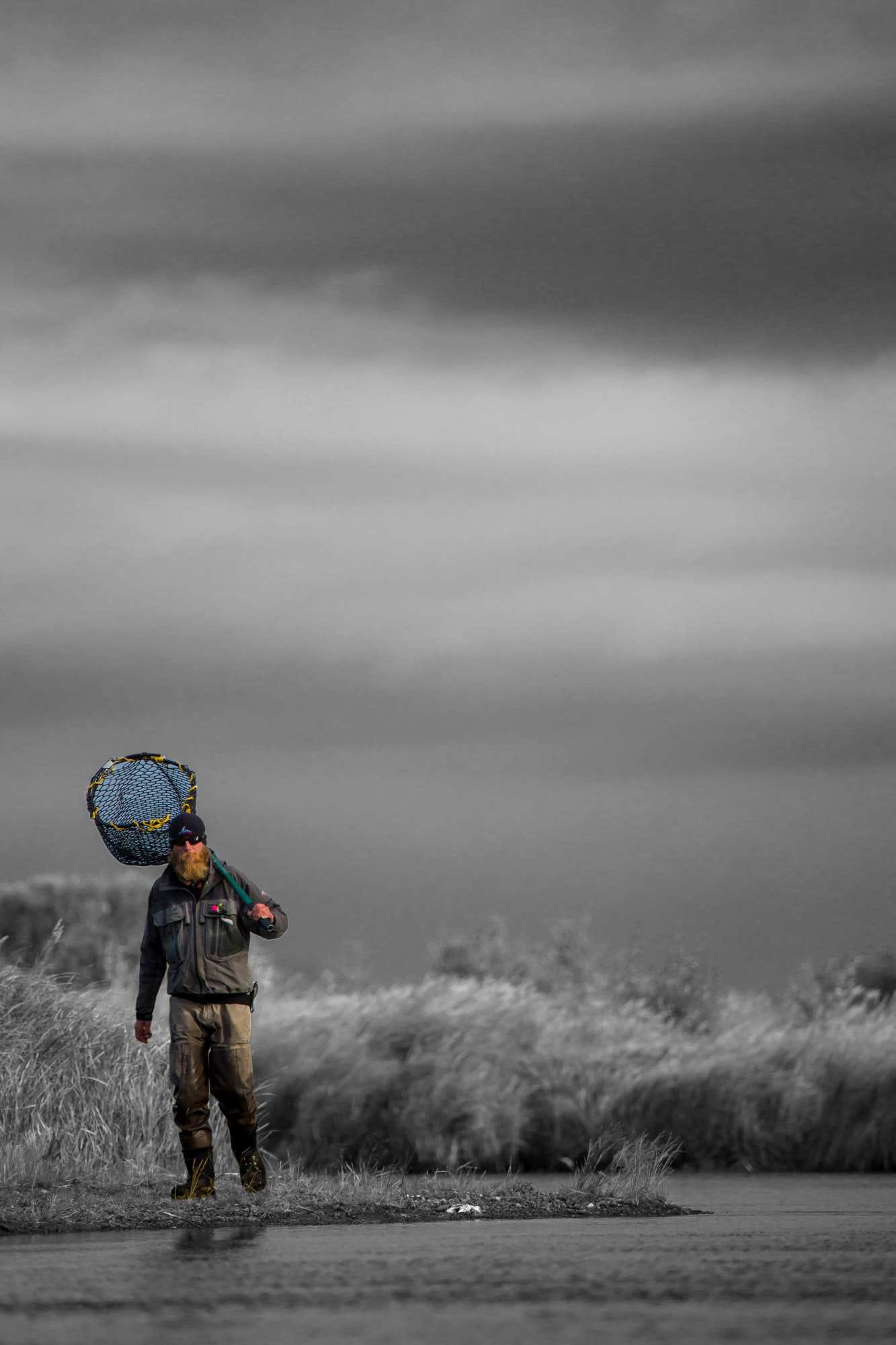 Their programme is dictated, to a certain extent, by the individual. This, I believe, is the main strength of Mission Lodge. If you want to fly-out every day to fish for coho then you can do so – and you would not be limited to one river during your stay either. Don't bother bringing your waders or equipment with your either, unless you really want to, as Mission along with most of the other lodges I visited have a vast supply of top quality waders, boots and fishing equipment for you to use free of charge. At Mission you even get your own locker for storage too, which was a nice touch – your name would be placed above the locker.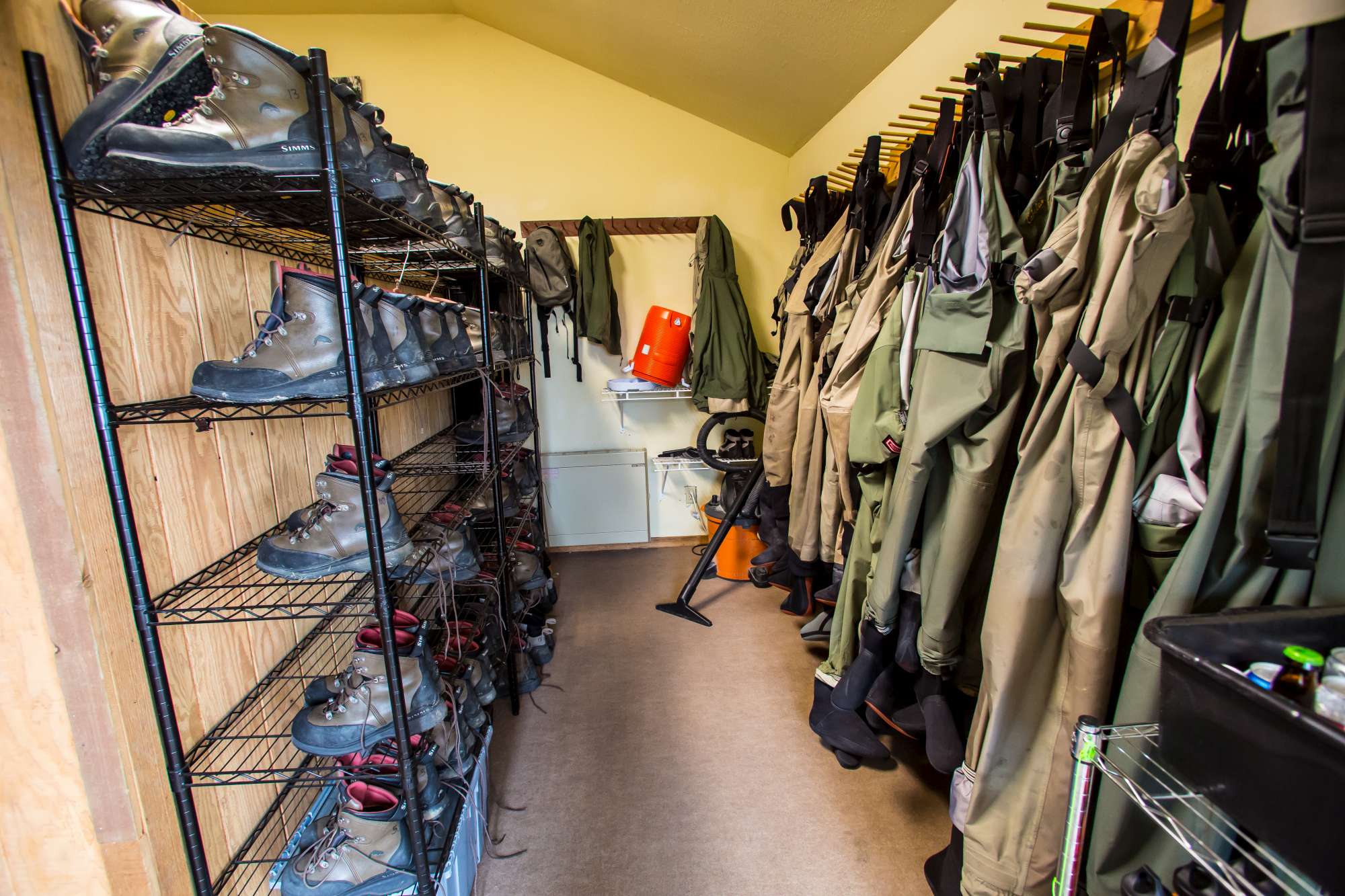 My time at Mission was limited, but having been updated on what I had seen and fished Bristol Bay Lodge they decided to show me some of the waters they fished further east. These fly-outs, at times, involved 60-90 minute flights; certainly not a small distance away and you can see where a lot of the cost gets absorbed. Unfortunately the weather prohibited us from fishing the original target river, but there are always contingencies and soon enough we were hiking over some tundra to a river valley. This was a rainbow trout fishery and one like no other I had experienced – between four anglers we certainly caught 200 trout, if not more. They were hard fighting and beautifully coloured, with the majority averaging between 12-16 inches. Superb sport on light tackle. This was my first real encounter with bears, which I had been dreading. I had read all the advice and the guides gladly passed on their own. However, nothing really prepares you for your first encounter, especially when you are the closest to it and your guide has not seen it yet. I let the guides know and they told me to walk towards them. Sure enough the bear carried on with its own business – they really could not care less about us, they are there for the fish and totally ignore you. You soon become less worried of their presence, but certainly not blasé. They should always be noted and respected, but beyond that there is no real danger – you just need to be respectful of them as you are a visitor in their home environment.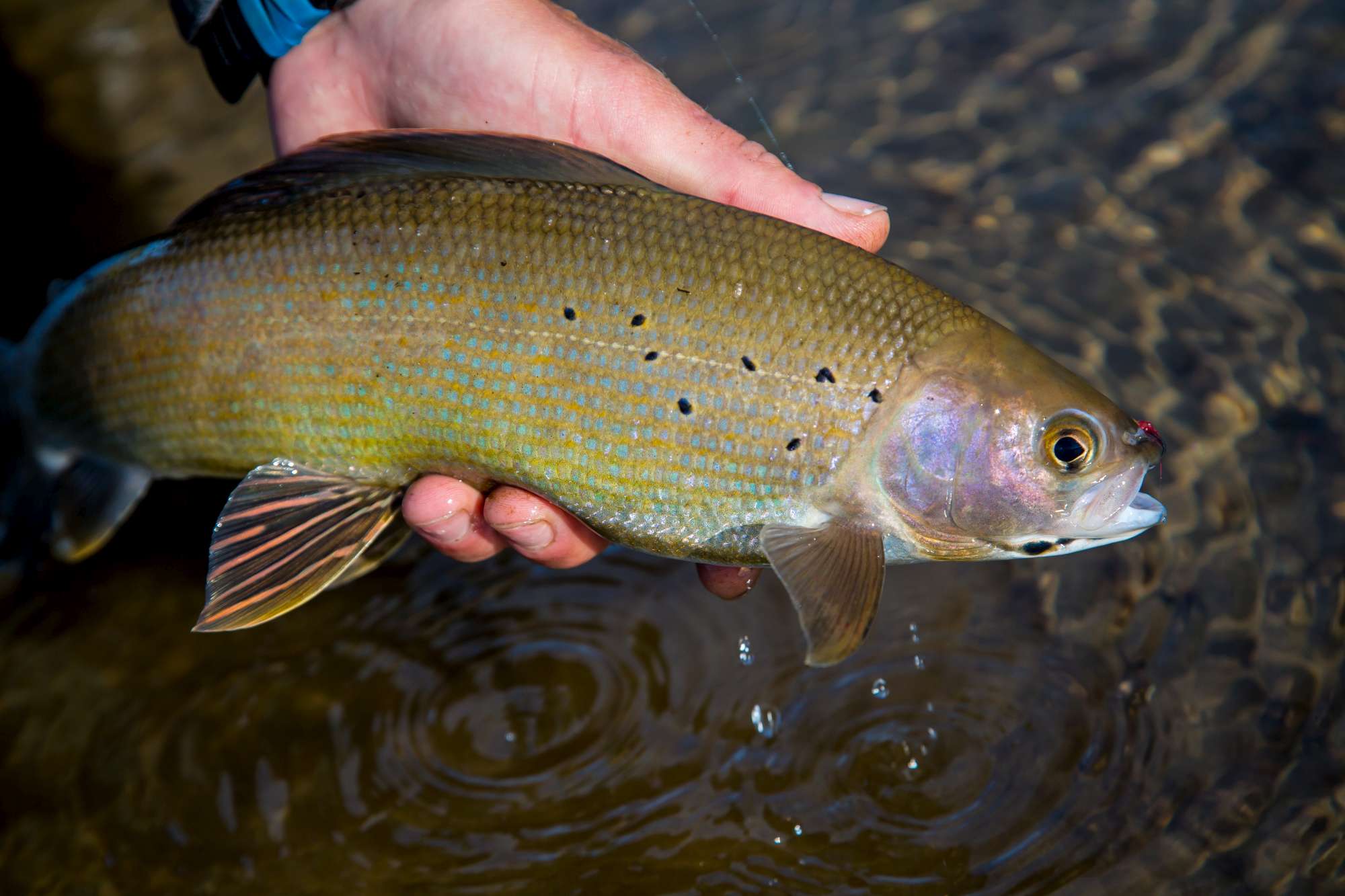 From one rural airport to another. Dillingham was soon left behind with the metropolis of King Salmon seen ahead. My final lodge during my visit was Rapids Camp Lodge – an operation that also boasts Alaska West within its portfolio. Rapids Camp is based on the doorstep of a fantastic river that requires little travel access to worldclass fishing. As well as the local fishing, they also offer varied fly-outs depending on your preferences, accessing totally different areas to where I had already experienced. They had fantastic rainbow trout fishing for trophy trout to and above 30 inches, along with amazing char fishing, halibut on both fly and bait and then coho. A good mixed bag. The lodge is great and has all the creature comforts in a more rustic environment. The bar is self-service and they have some fantastic local beers on tap, or so the guests in residence told me…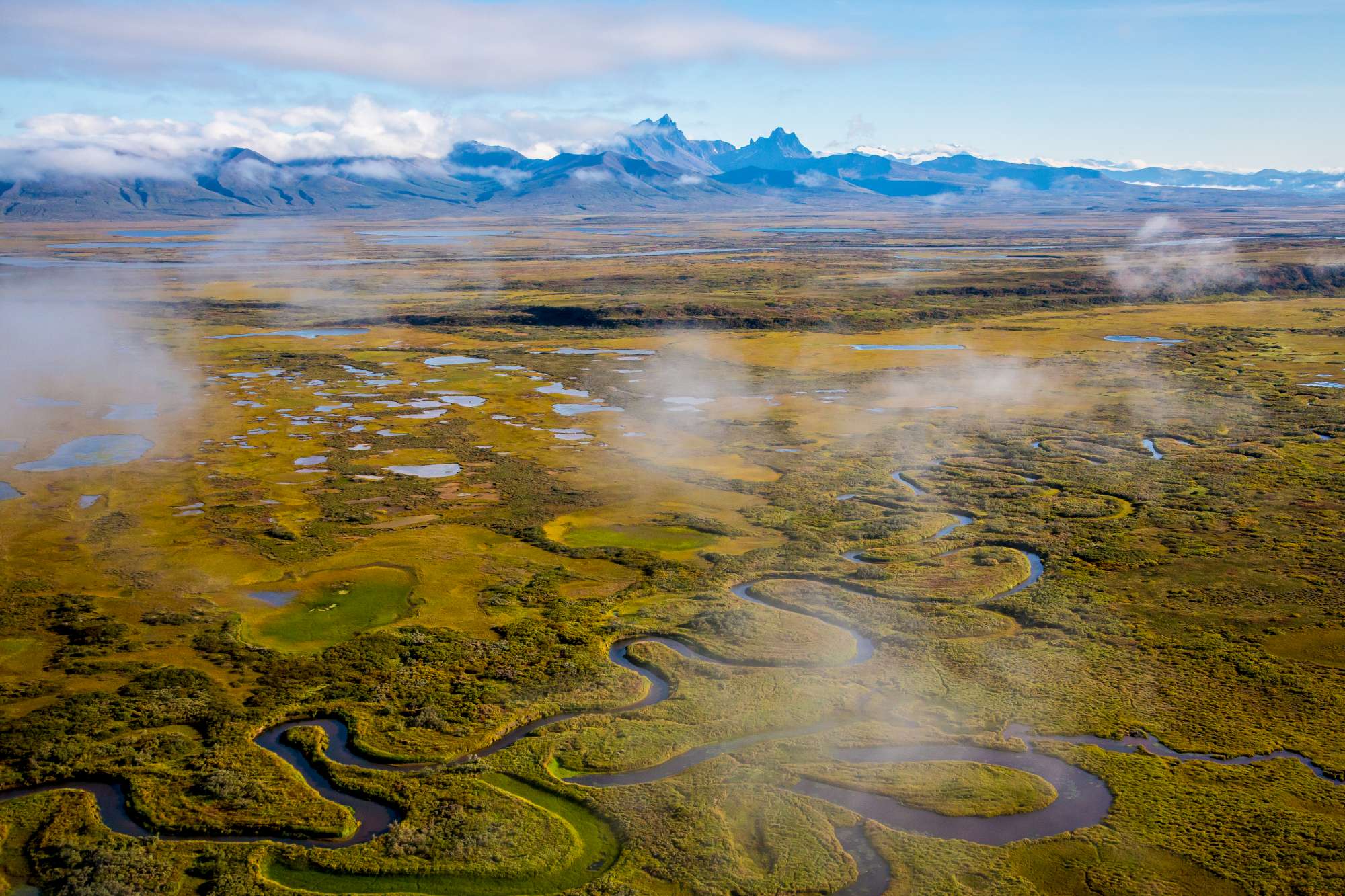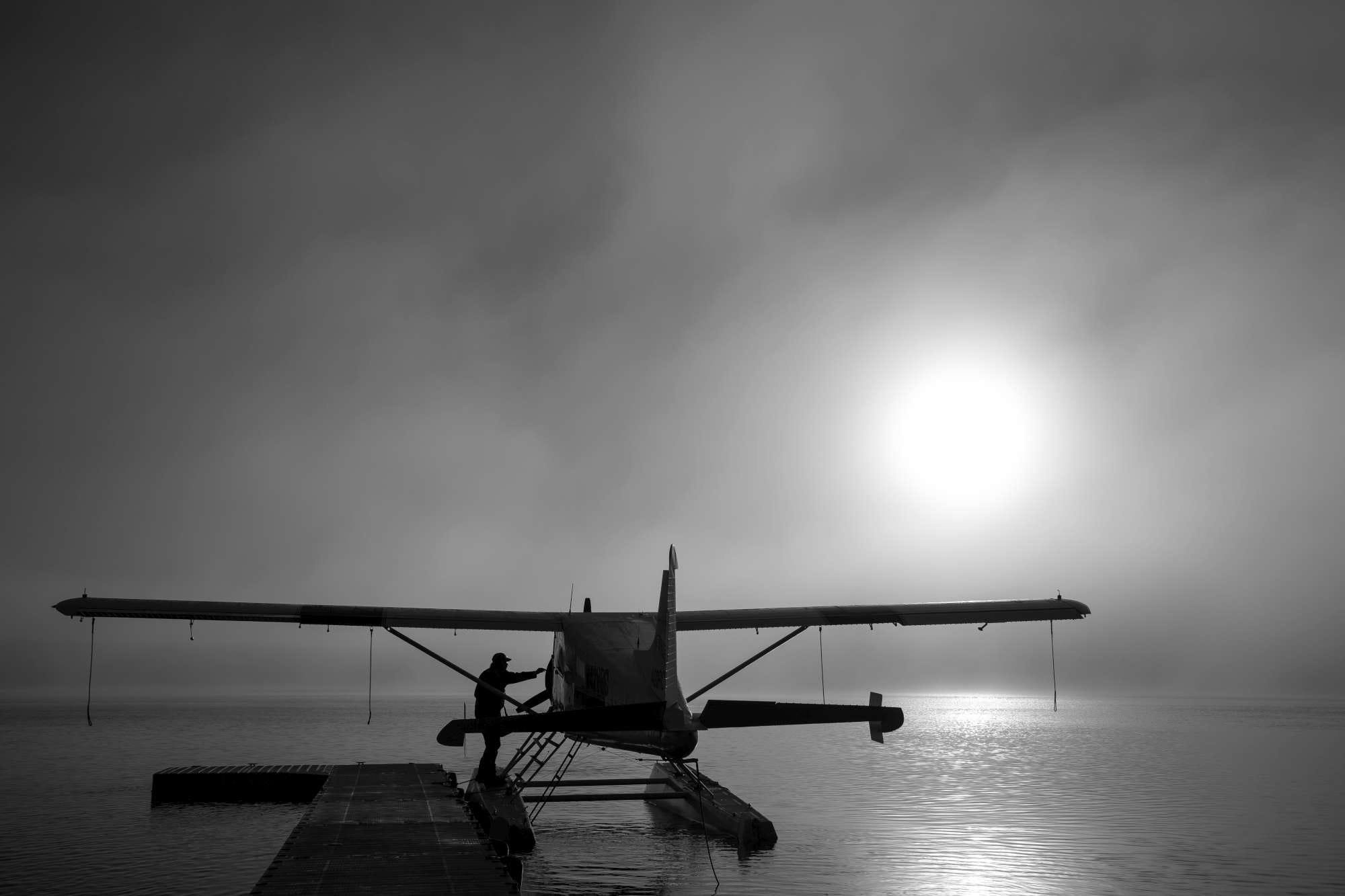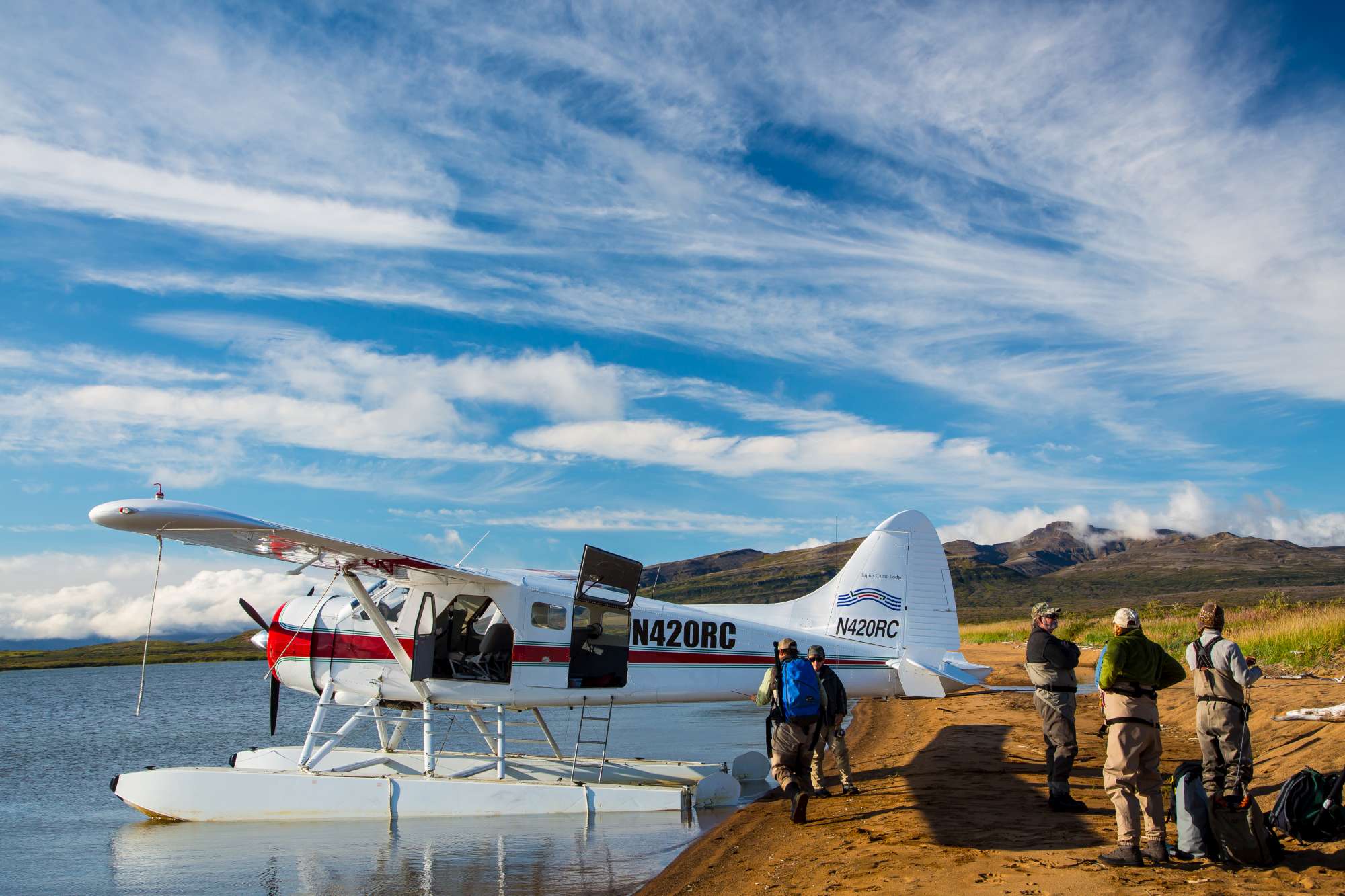 Rapids Camp is a very relaxed lodge to visit and would be perfect for a single angler or a small group alike. The food and service was excellent and they had everything you would need for a great trip and experience. They also charter their own flight from Anchorage.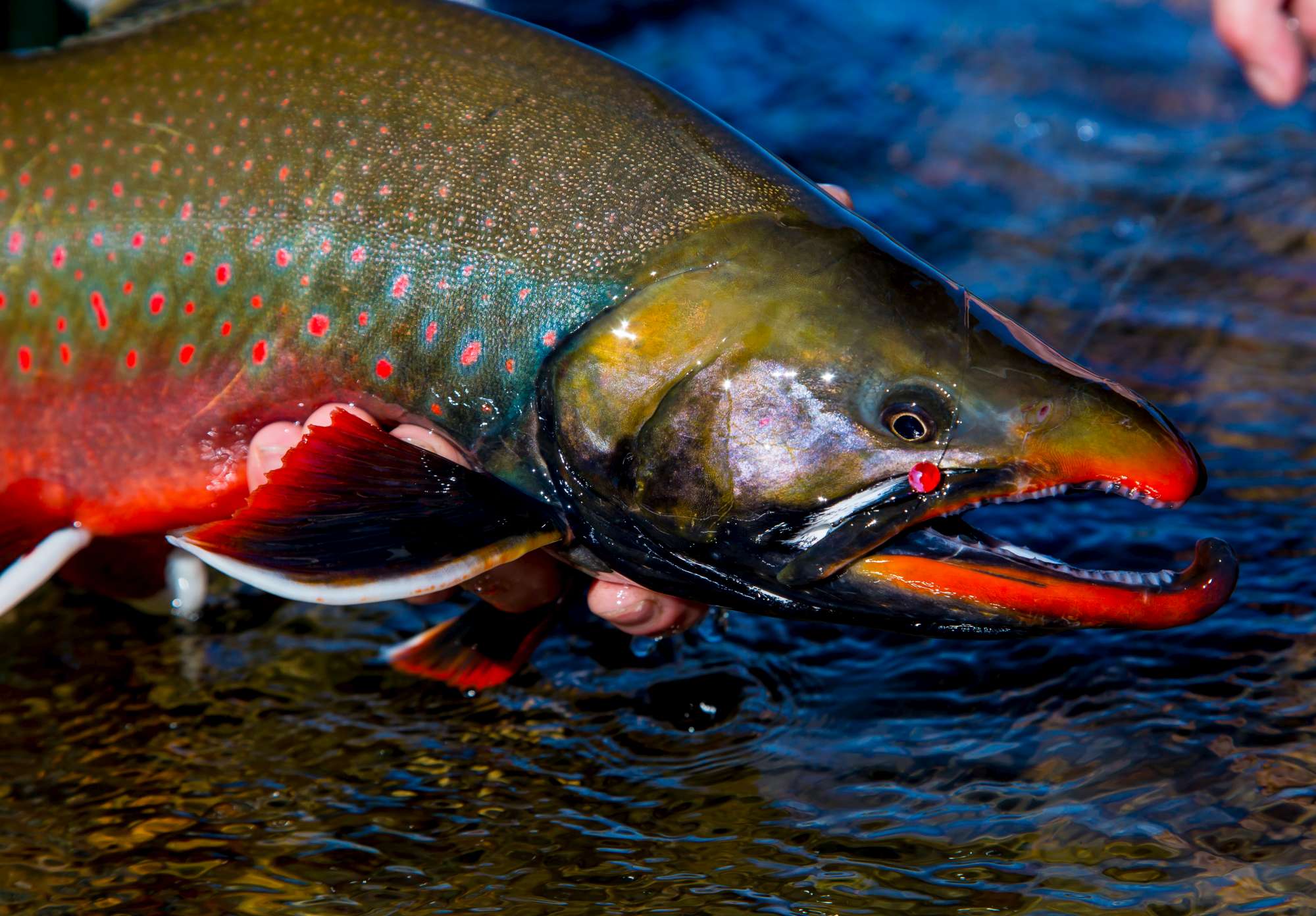 The first afternoon was spent chasing the big rainbows in front of the lodge that had left the lake in search of the egg laying sockeye. They were huge and presented a real chance of a 30 inch fish. A wild rainbow of 20 inches is an awesome adversary, unfortunately I did not get a chance to experience a 30, but it must be incredible. This fishing was done from a drifting boat, not my favourite method, but extremely effective. The next couple of days was walk and wade on some of the most beautiful rivers I have ever fished, which more than made up for this. The second day was spent chasing char, along with the occasional grayling. This was primarily sight-fishing, where you could tempt char averaging 18-22 inches regularly, with few reaching over 24 inches. Superb sport on light tackle. If you were not choosy then you could literally catch 10-20 in most pools. The third day was spent chasing large rainbows. This was fun, but the sockeye often got in the way – they would often take the egg pattern in a way of giving their own offspring more of a chance of success. Not so much fun when fishing light tackle. It was a privilege to witness such a healthy system though, with the water as alive and as vivid as the autumnal hues now taking hold on the landscape.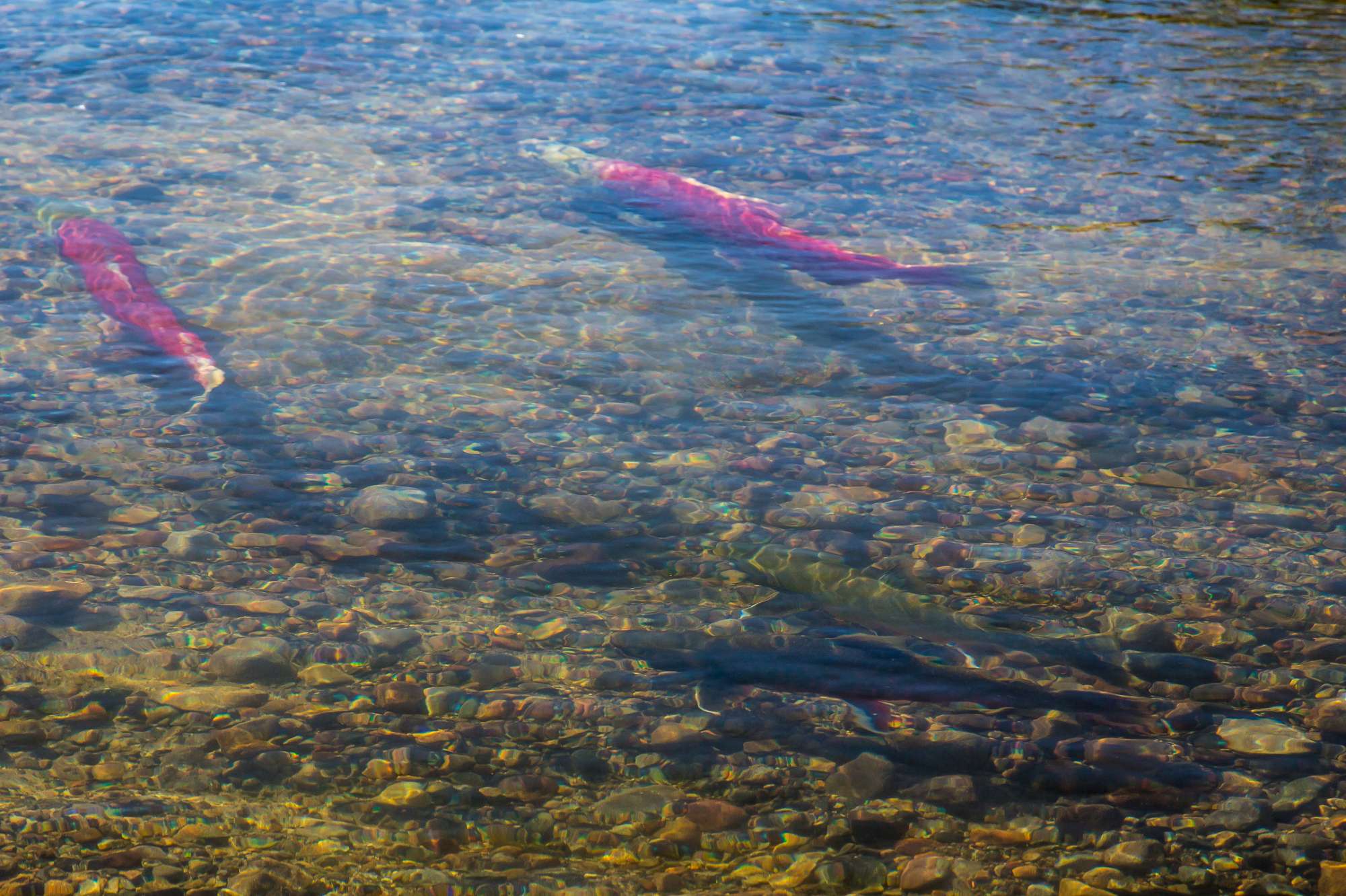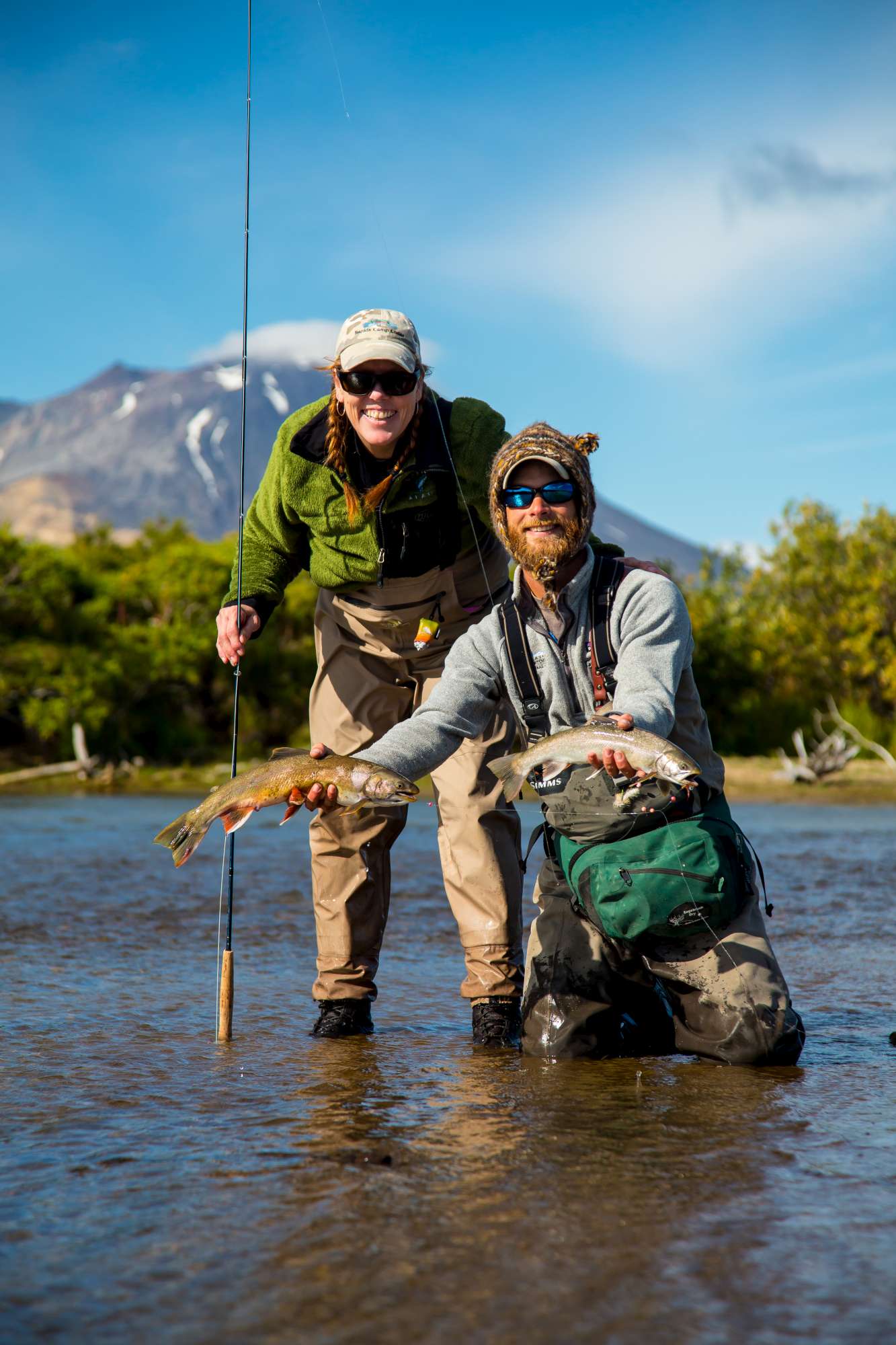 Alaska is a wonderful experience and one that I would implore you to try at least once, if not more if you like it. It has something for everyone; a great place to introduce someone to fishing or for the well-travelled looking to target individual fish etc. Do not let elitism of other species blinker you; these are fantastic and immensely powerful fish to target. Alaska is the nearest thing you can get to guaranteed sport and for that reason alone it must be put towards the top of your list, especially when accompanied with the aforementioned adage of 'there's more to fishing than catching fish' as it is an anglers' playground and paradise.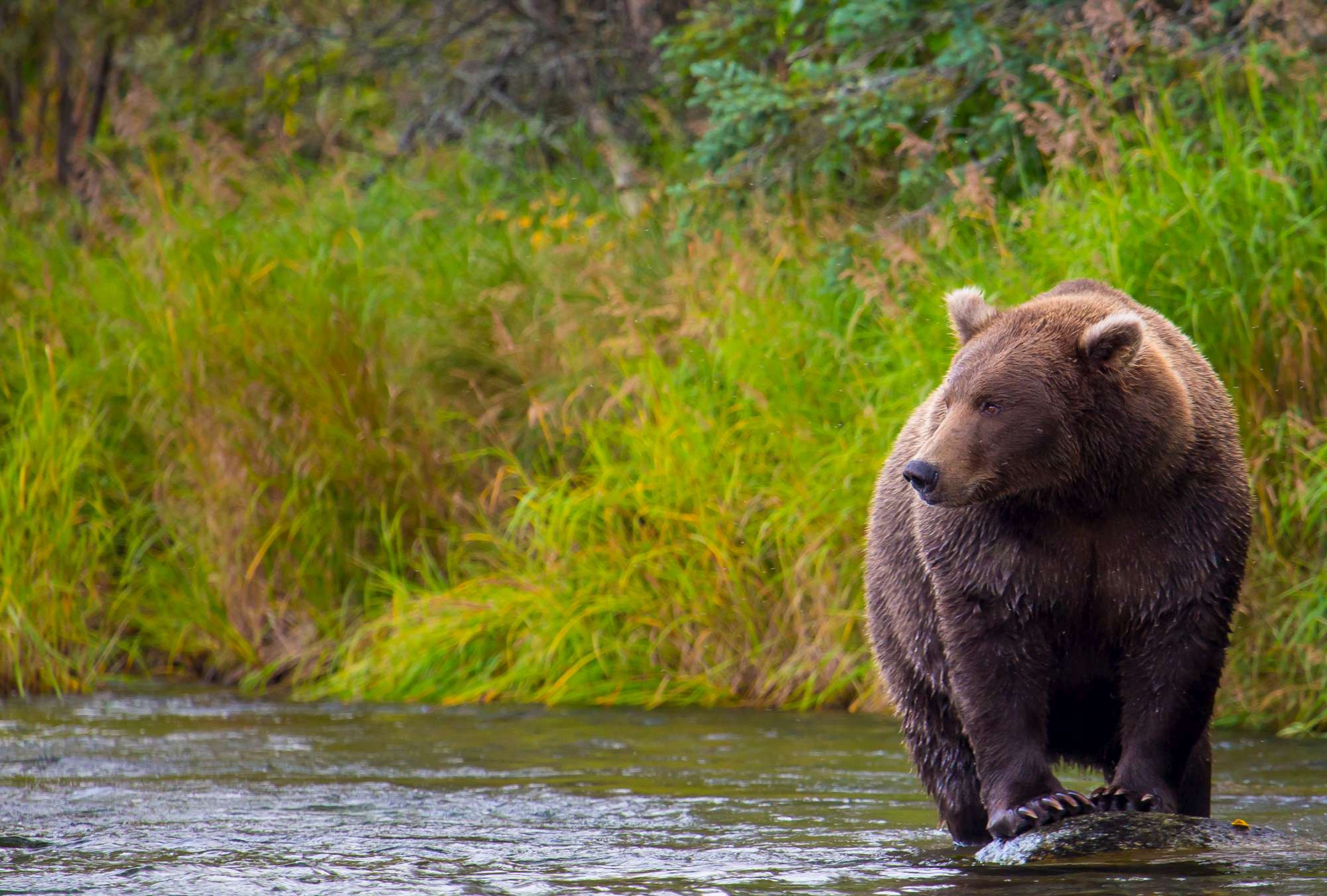 If you like the sound of Alaska or one of the lodges and require further information or would like to find out what may suit you best then contact Steffan Jones to find out more or call +44(0)1980 847 389
+44(0)1980 847 389.