Alphonse Atoll:  570 Bonefish and Great Triggers
The last four rods of the current Alphonse season are still up for grabs so please don't wait if you would still like to head out to Alphonse before the end of this season.
7 – 14 Apr 18 – 2 rods
5 – 12 May 18 – 2 rods
Contact Charlotte or Peter if you would like the above spare or 2018/2019 availability.
Sit back and enjoy the most recent flats report: 17 – 24 February 2018
This week the anglers of Alphonse and St. Francois experienced the true heat of the Seychelles with temperatures exceeding 30 degrees and almost no wind to speak of. The flat, glassy conditions called on anglers to bring their best game as the fish were on high alert.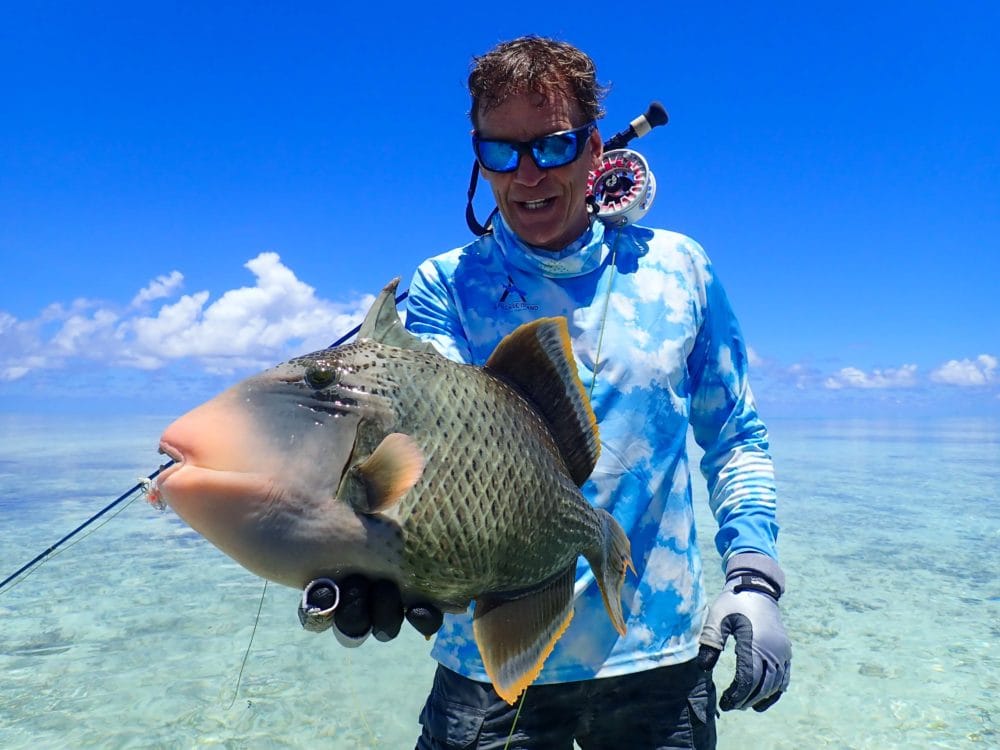 Four GT were landed with the best fish measuring 94cm, pulled out of a small shoal following a mess of rays on Top Sticks finger by angler Ron Benck. The unusually slow dropping spring tide made for cooperative triggerfish as Ron, who in one day caught three moustache in the surf and then later in the week landed two yellow margin, congrats! Also managing to tame king-sized triggers were Cyril Bodnar and Digby Flower who both caught yellow margin estimated at 7lbs. The bread and butter bone fishing remained consistently strong with most anglers who chose to pursue them landing 20 plus per day with fish in the 65cm range. Mike Solon who came to visit his son/guide Matt who put him on to his first Indo Pacific Permit on Alphonse measuring 52 cm shared a truly special moment.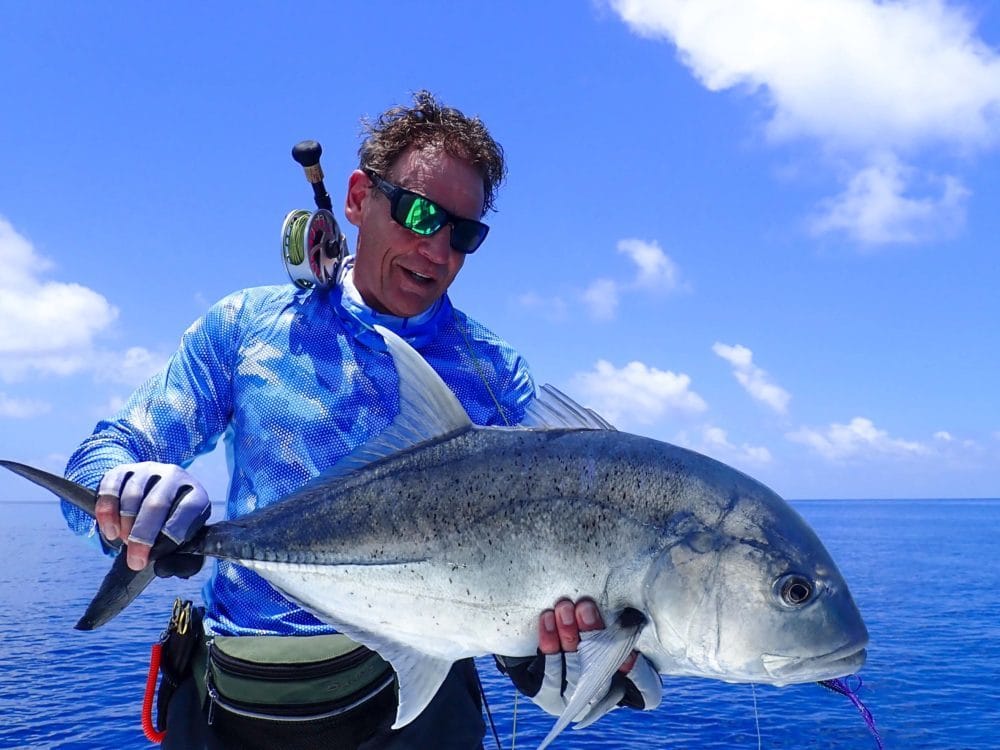 The less mentioned, yet incredibly strong and beautiful Bluefin trevally were landed in trophy size at 75cm by Alexandre Hirst and Anthony Chambers. Guests from Cosmoledo, Chuck Grehn and Murray Stacy arrived on Alphonse to meet their wives and immediately headed out to the blue water where Murray landed his first Wahoo on fly and also hooked and lost three sailfish. The abundance of bait outside made for many exciting moments for anglers who were otherwise popping for GT being surprised by aerial displays of massive yellow fin tuna and even sailfish being raised from the skiff. Congrats and thanks to all anglers who braved the heat!
Giant Trevally: 4, Yellow margin Triggerfish: 5, Moustache Triggerfish: 4, Bluefin Trevally: 5, Wahoo: 1, Bonefish: 570, Indo-Pacific Permit: 1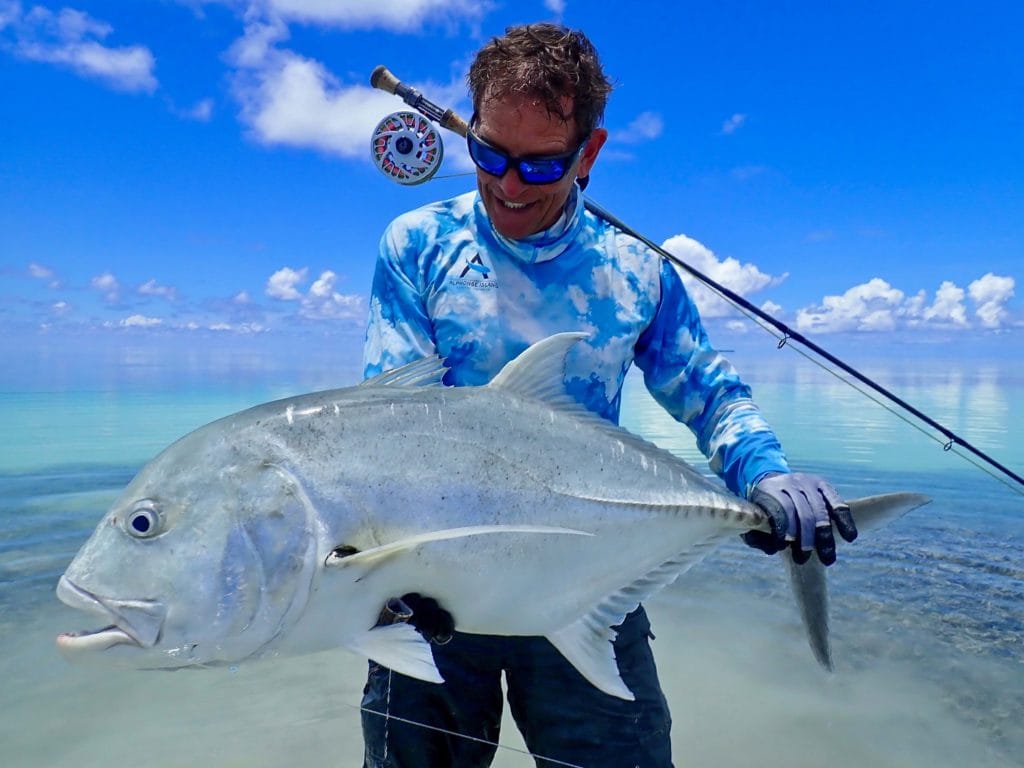 If you would like more information please contact Charlotte Chilcott or Peter McLeod or call us on ++44 1980 847389. Alternatively click HERE if you would like us to contact you.
Click HERE for the Astove space and report or HERE for the Cosmoledo space and fishing report.