The reports from the Indian Ocean continue to flow in ….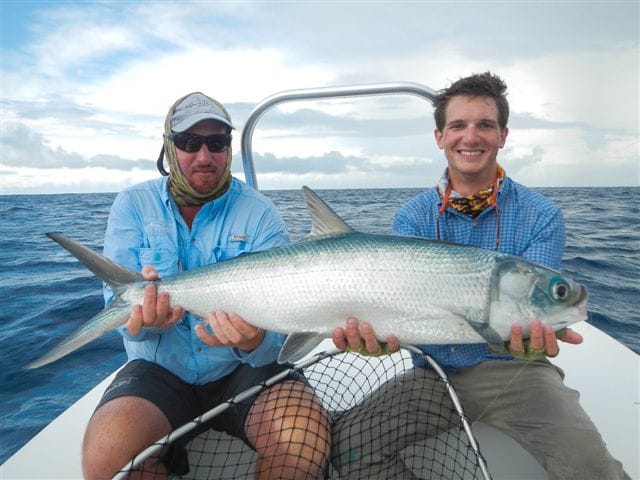 Repetitive sounding fishing reports are indicative of how constant this seasons good fortunes have been on a weekly basis. The reports might sound similar, but the smiling faces in the photos have varied on a daily basis. The Bonefishing is better than you will find anywhere in the Seychelles and there is nowhere on the planet where you will get the opportunity to target Milkfish on so many occasions.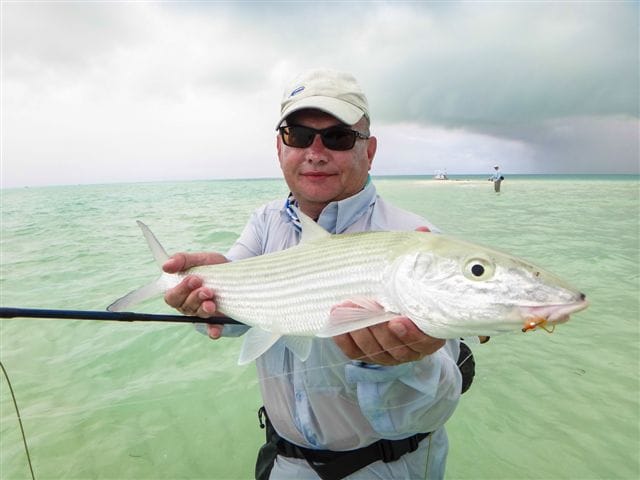 The variety, which includes Permit, Triggers and big GT's is something that can only be achieved at a destination of this diversity, which was once again proved when Mills Schenk achieved a "Super Grand Slam" by catching a Milkfish, GT, 2 Yellowmargin Triggerfish and some Bonefish. Both Brandon King and Mills tried their utmost to take it to the next level and had some really good shots at the elusive Permit, but failing in the end to get a "Golden Grand Slam". Despite the poor light the week ended in fine fashion with most anglers hooking up on Milkfish and 4 being landed.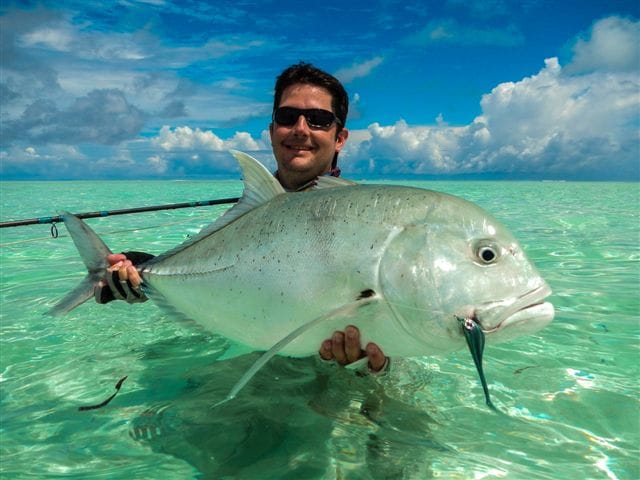 The Schenk brothers landed a brace of Milkfish, Stanislav Gorbunov landed a really big fish and John Robinson landed his first Milkfish after 11 spectacular jumps and a fight that bordered on impossible.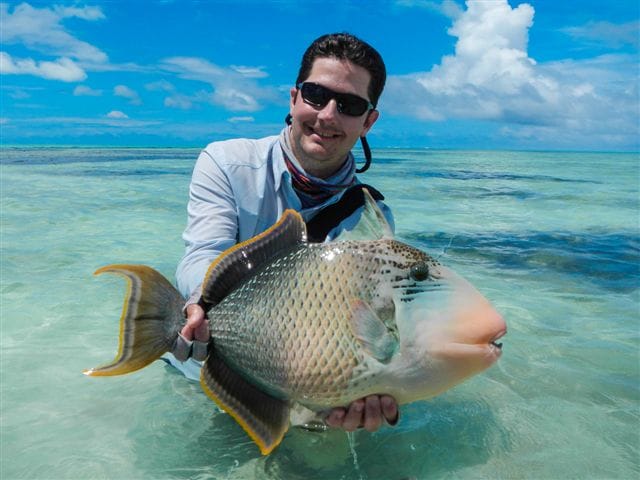 Until next week, tight lines and bent butts from the Alphonse fishing team!
Best Regards
If you would like more information on Alphonse Island or to hold space, please contact Charlotte Chilcott or call us on 01980 847389.