The week started with sunny clear weather, 3 GT's, a nice yellow dot trevally, some bluefin trevally a pile of bonefish and an Alphonse caught permit.
As the week progressed the bonefishing improved to a status of incredible as the various teams targeted large tailing fish as they foraged on the white sand at Tiger flat.
Alexandr Bulatov hooked a huge barracuda, which jumped clear over the boat before finally being tailed by guide, Scott Keller.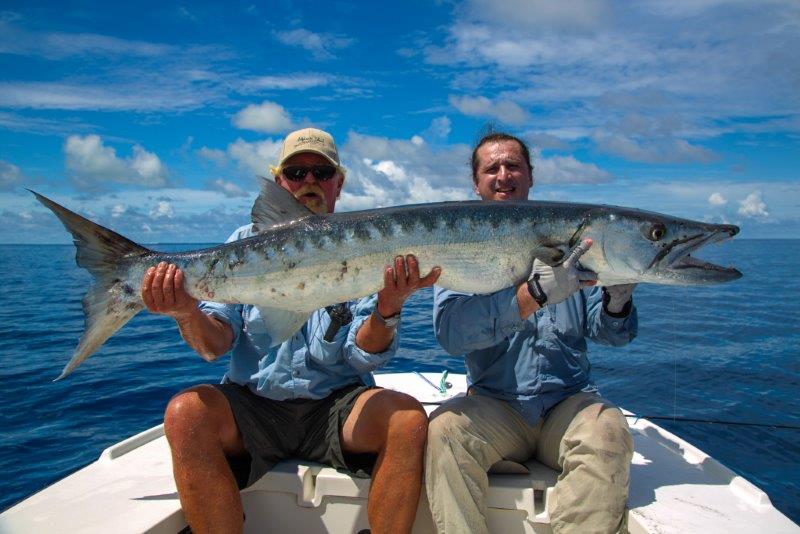 Petr had a day, which will be difficult to forget, catching a monster GT of 123 cm (80 lbs) a superb yellow margin triggerfish and a really big bonefish.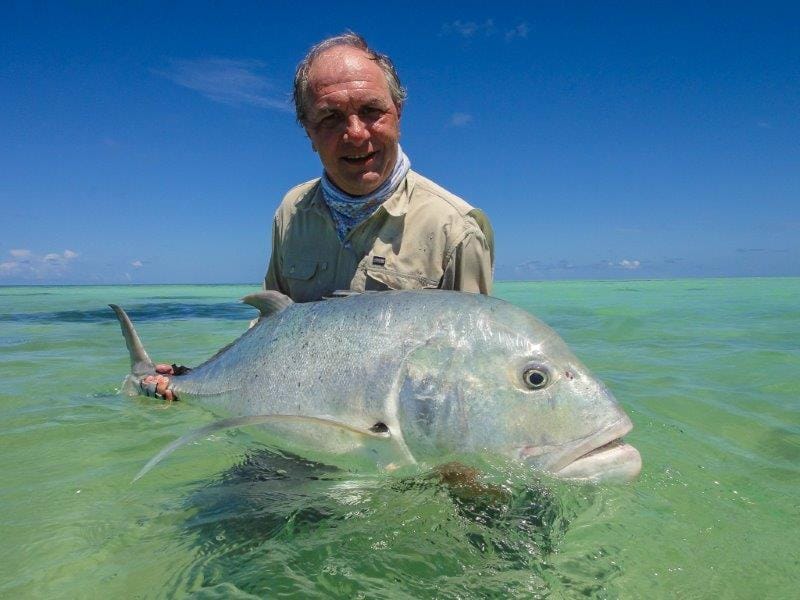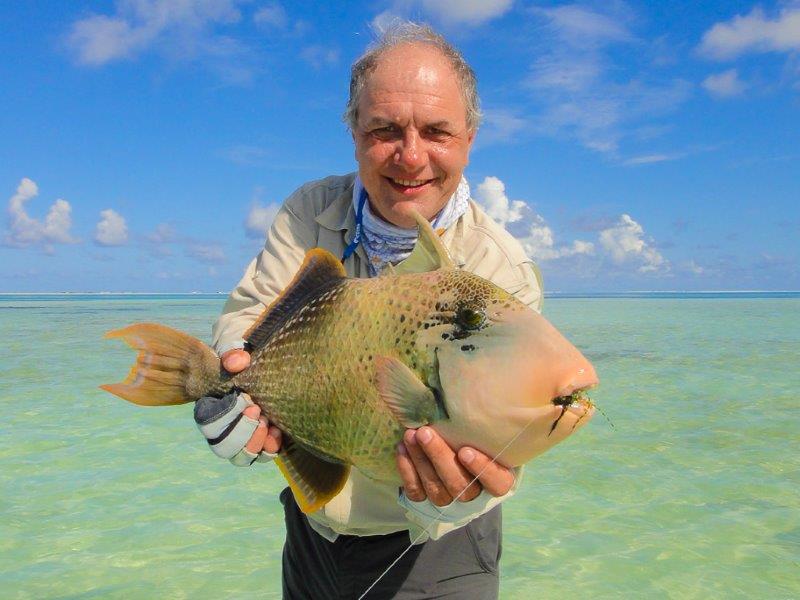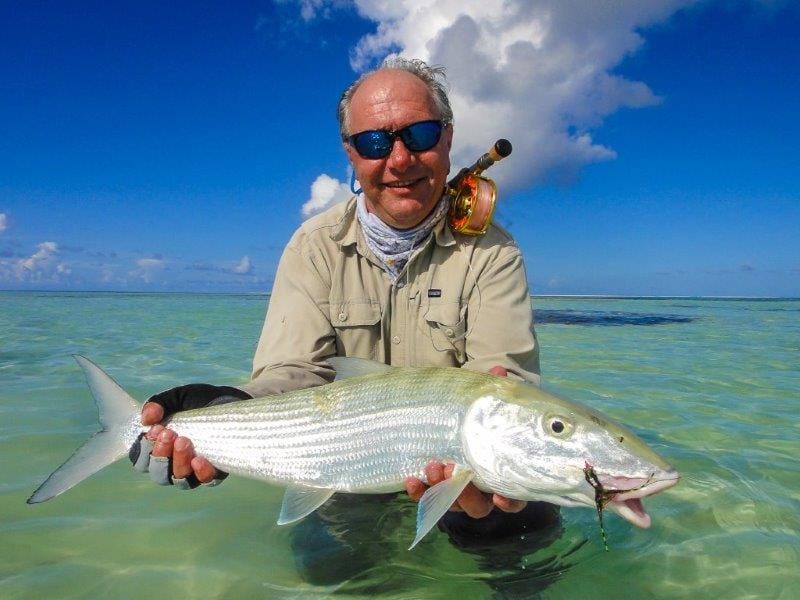 The triggerfish were around in super numbers as 4 trophies where landed by various anglers and many more lost to coral cut-offs and hooks being crushed.  At one stage during the week the milkfish where everywhere and most boats had shot after shot at schools of feeding fish. Mike Novak landed 4 milks during the week and several other anglers landed fish after a brutal 1 hour plus fight, which saw them getting dragged more than a mile offshore.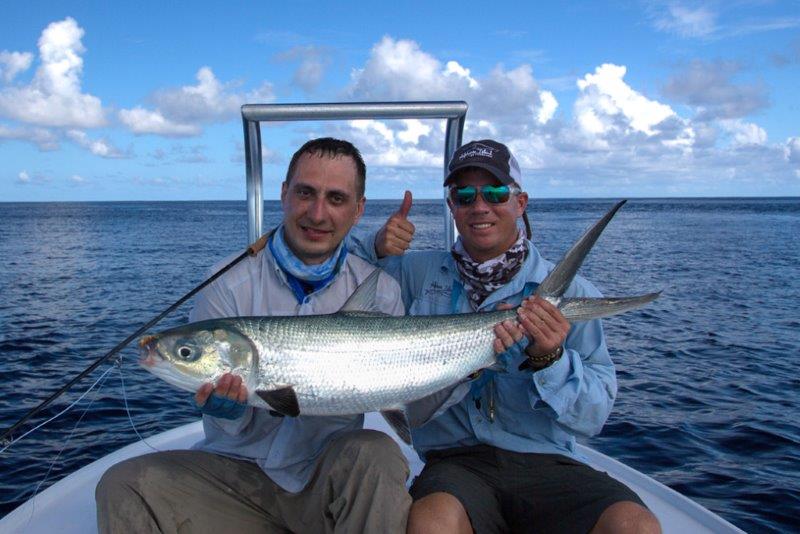 There was also no shortage of offshore action when dredging as Pierre and Denis found out when they went out with skipper Ryan and deckhand Yousuf. In quick succession they managed to land 6 GT's on fly. Pierre landed a supersized fish, which took him well over an hour to land on a 12#. The yellowfin, dorodo, wahoo and sailfish were around in good numbers allowing our anglers some additional variety.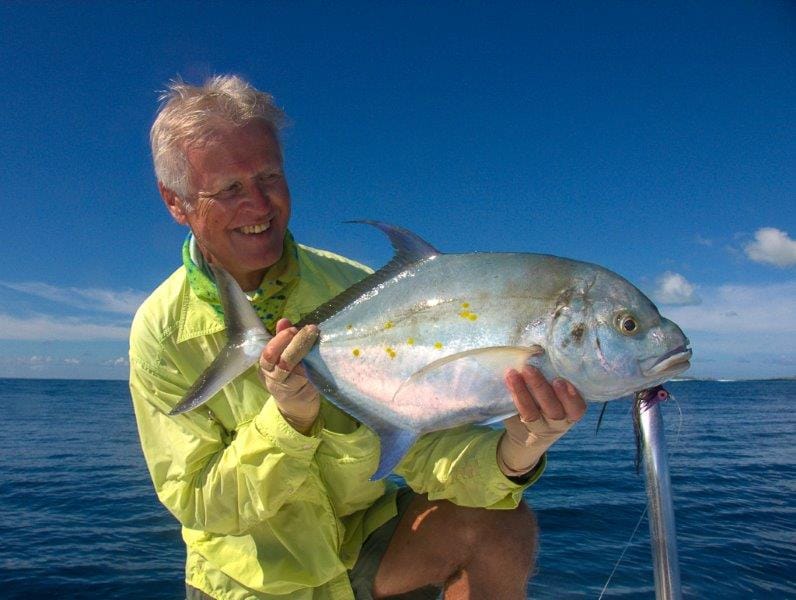 The weeks are flying past as we reach our 10th week of the season. Until next week, tight lines from the Alphonse team.