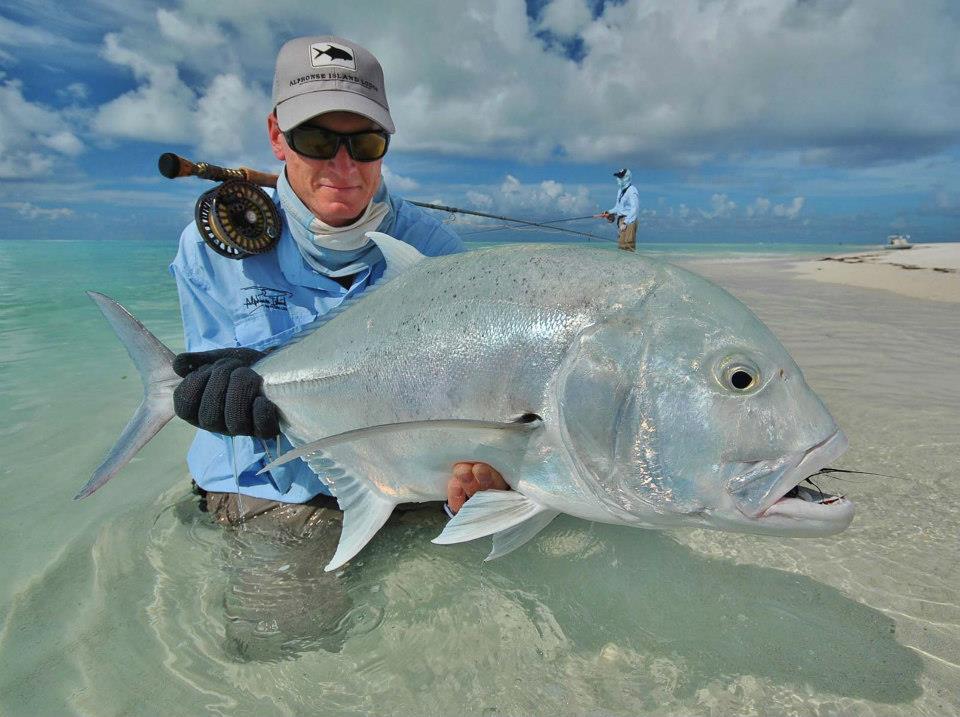 The amazing fishing from last week continued to build and climax as one of this seasons better weeks for Triggerfish, GT's and Permit. A total of 17 GT's, 12 Triggerfish, 3 Permit, a truck load of Bonefish and a bunch of other species were landed for the week. Aardvark McLeod clients George Titley, Henry Broughton, Andrew Wood and Eric Roberts had a great week despite some heavy down pours in the middle of the week. What was equally impressive was the size of the fish that turned up on a daily basis. Unfortunately the Milkfish were sitting in deeper areas which didn't allow anyone the chance of adding one to their list.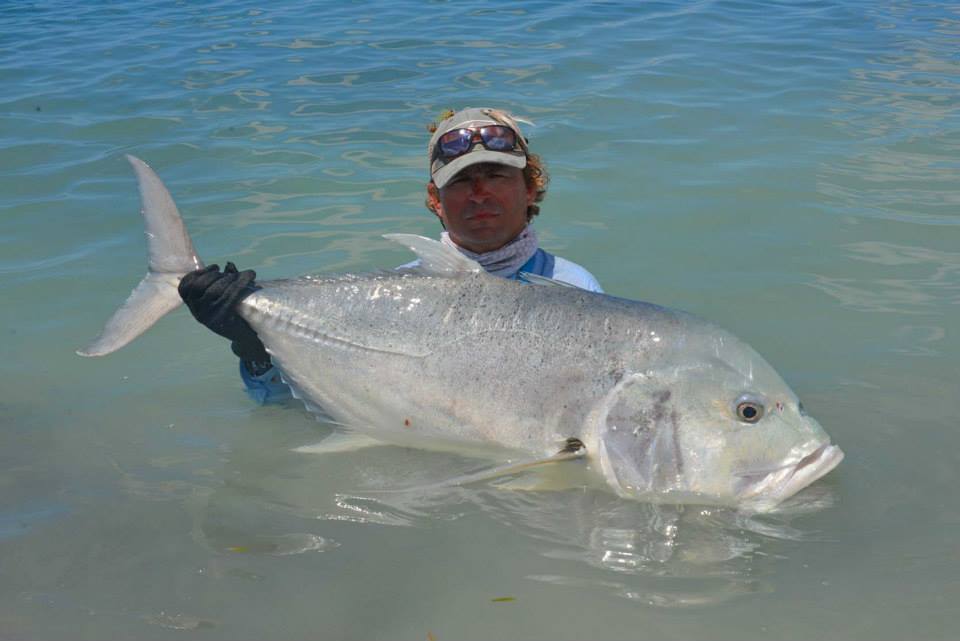 There was however plenty happening on the flats as long-time regulars, father and son team, Jan and Tommy Hradecka landed 5 Triggerfish and 4 GT's, with Jans 110cm GT being the biggest of the week. Fishing buddies George Titley and Henry Broughton teamed up to be a formidable duo landing as many Bones as they desired, 4 Triggers and 3 GT's.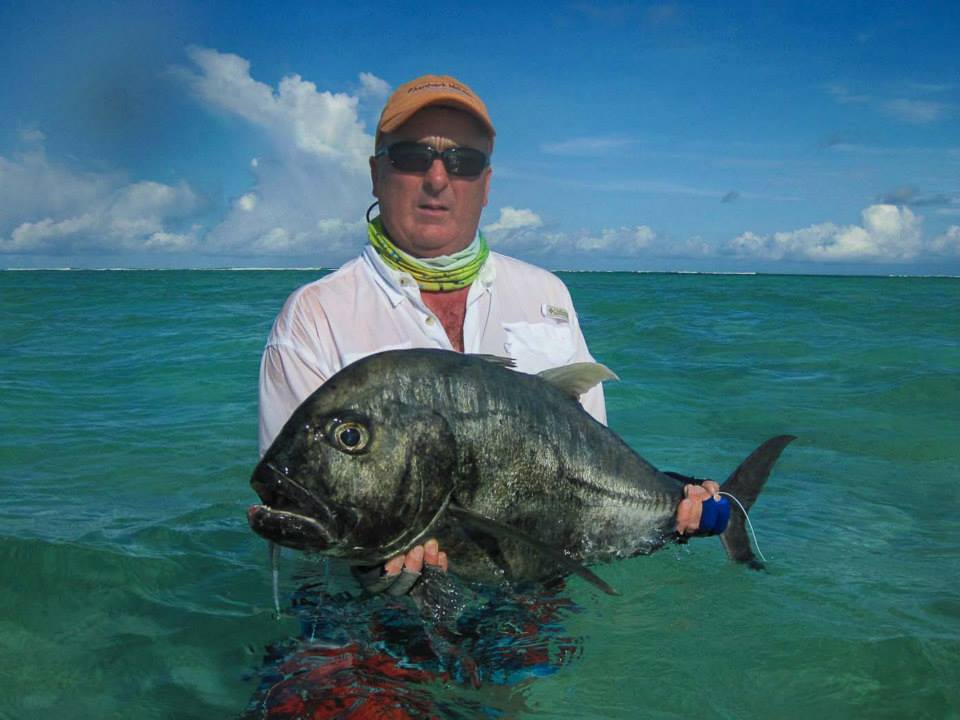 F1 motoring legend Ross Brawn and his lovely wife Jean returned to the fishery after a number of years absence due to Ross's hectic schedule. No stranger to landing big fish, Ross had a run in with one of the Atolls dragons, a huge GT of staggering proportions, while guided by our St Francois GT ledged, Serge Samson. After executing the cast, strip and hook-up perfectly, Ross enjoying a lengthy first run before the fish unfortunately came unbuttoned leaving both angler and guide speechless at its overwhelming size. Serge's 14 years experience is no to be questioned as he estimated the fish at well over 140 cm's and probably in 125lbs in weight.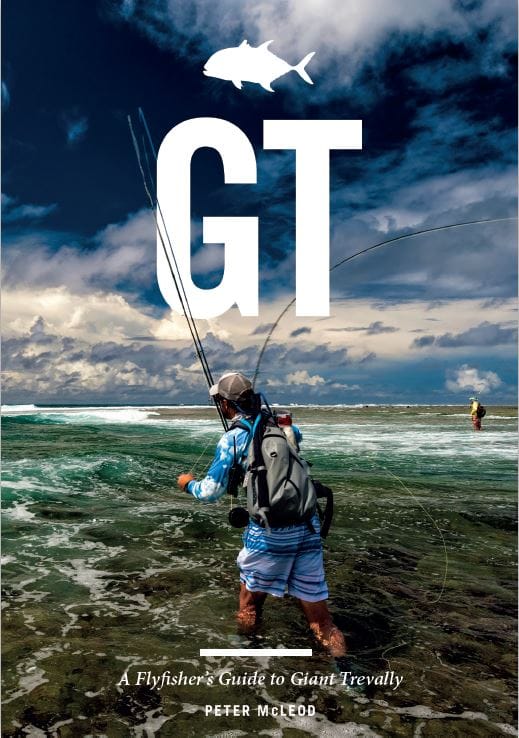 There were common encounters with some big shoals of GT's, which were feeding with sharks in a frenzied like manner. These encounters meant there were other monster fish hooked, with an end result of anglers being reefed, bitten off, hooks straitened and the odd big guy landed. With such good fishing the evenings around the bar were festive as the stories of the days quarries where light heartedly discussed.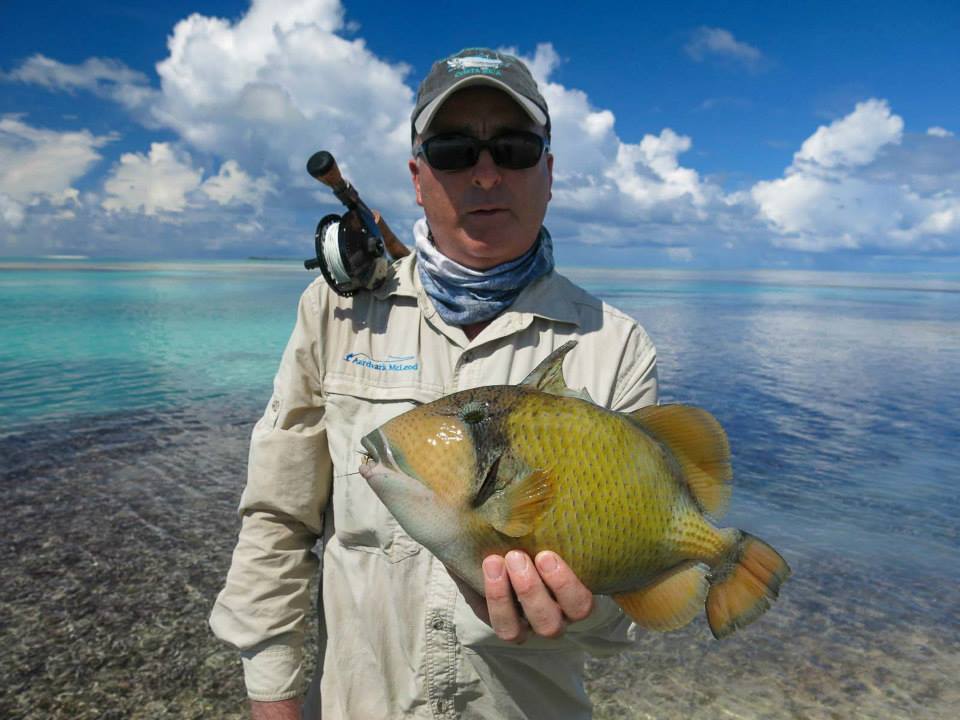 2 weeks to go until the end of season and what a season it has been so far.
Space on Alphonse for the 2014 / 2015 season is filling quickly and if you are interested in fishing these species rich waters, please contact Charlotte Chilcott or call our office on +44(0)1980 847389.