What a start to the week as our Canadian guest Ivo Mitek caught 2 permit on his first day out.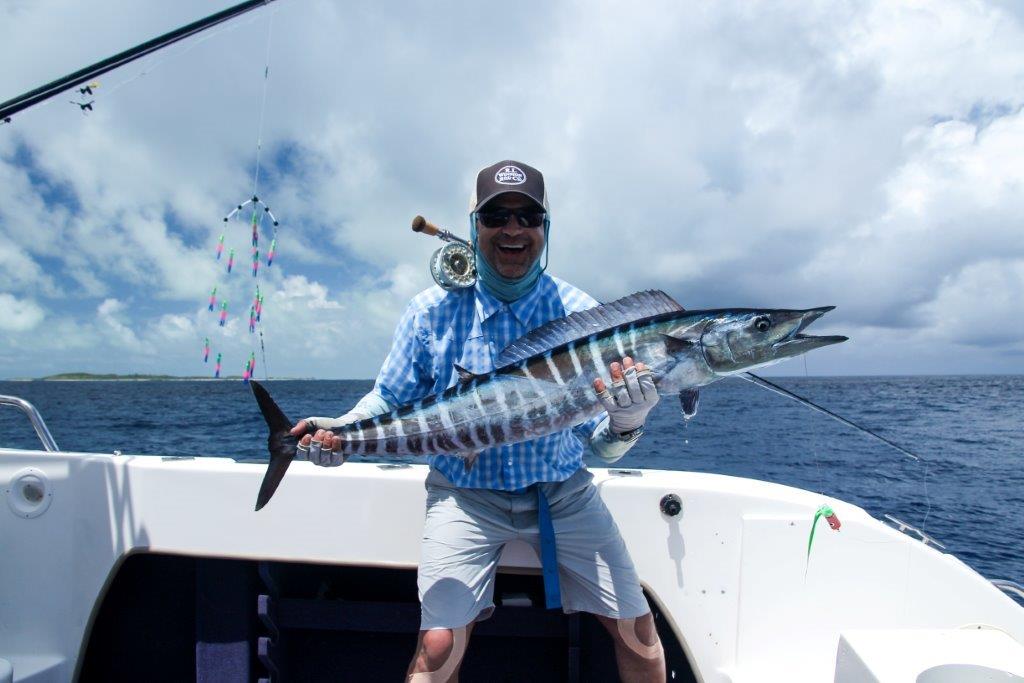 To add to his amazing experience he went on to hook and land a 40 lbs plus milkfish after an exhausting 2 hour fight. Early in the week the weather was stable and the milkfish turned up in good numbers along the eastern side of St Francious giving our rods numerous shots at adding this species to their list.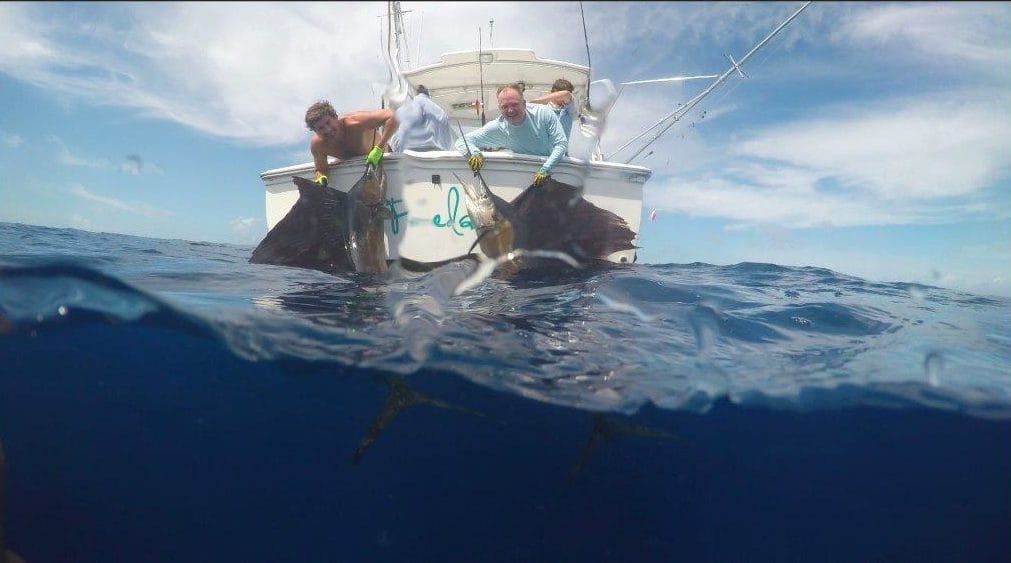 Bill Forsythe, Matti Majorin, Errki Majorin and Sergey Aleksandrova all landed milkfish during the week after some aerobatic fights. Sergey's fish tried every dirty trick in the book to get free, which included 6 jumps, a run over a shallow coral flat, 5 more jumps and a lengthy run back out to the deep. Not to be outdone, Sergey finally landed the fish some 2 kilometres away from where it was hooked after an hour and ten minutes fight.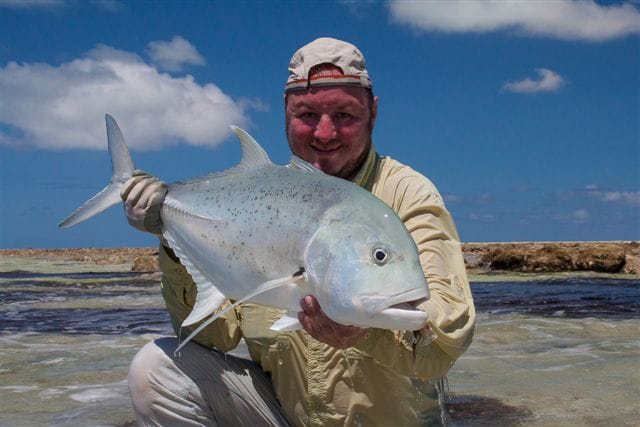 The surf walks on the change of the tide proved to be extremely productive for both GT's and big bonefish.  The beauty about targeting GT's in the surf is that you can be confident that they are fresh off the tide and often eat anything that is put in front of them. Bill, Ivo, Sergey and Igor experienced the ferocity of a GT take as they all landed a nice fish during the week. Once again Sergey led the charge by landing a 50 lbs GT on a NYAP Popper.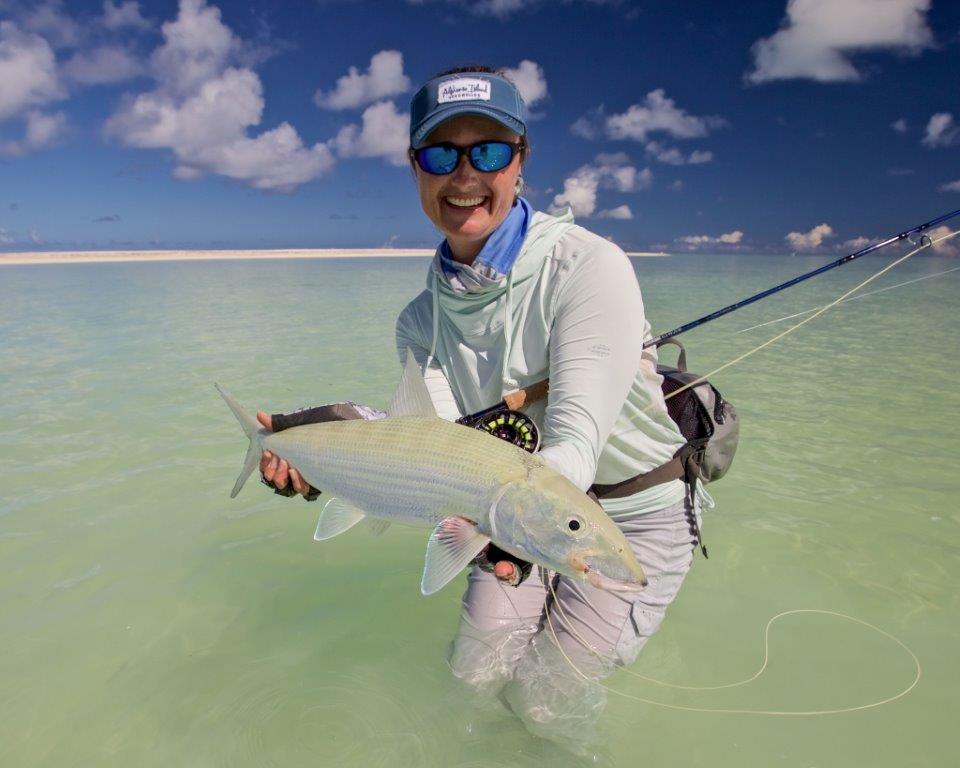 The shallow water bonefishing allowed all our guests to have the opportunity at targeting these "grey ghosts", while they forage and tail in the shallows.  As always the team couldn't believe the quality of the bonefishing that both Alphonse and St François has to offer. Unfortunately the weather deteriorated in the latter part of the week and the fishing tailed off somewhat due to visability.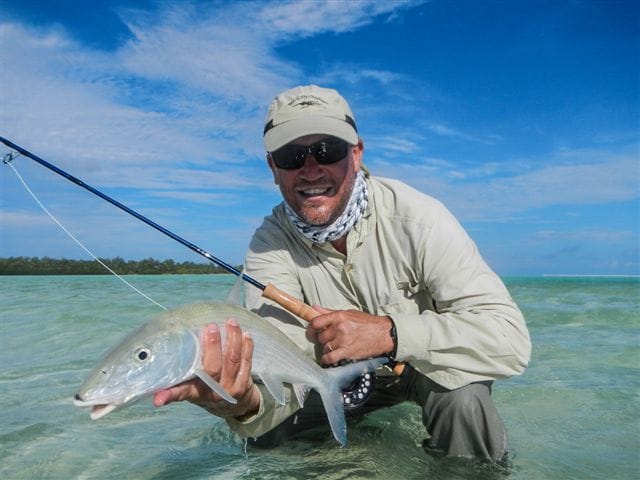 The last half day was spent on Alphonse, which turned out to be a pleasant surprise as the bonefishing was apparently "out of this world" according to Matti. Once again a great week with fantastic guests!Tight lines from the Alphonse team!