I know that I am not the only one who has been eagerly awaiting the fishing reports from the Indian Ocean as the season is underway.  Below is the report from the opening week on Alphonse.  Enjoy the read, the first of many to come.  Charlotte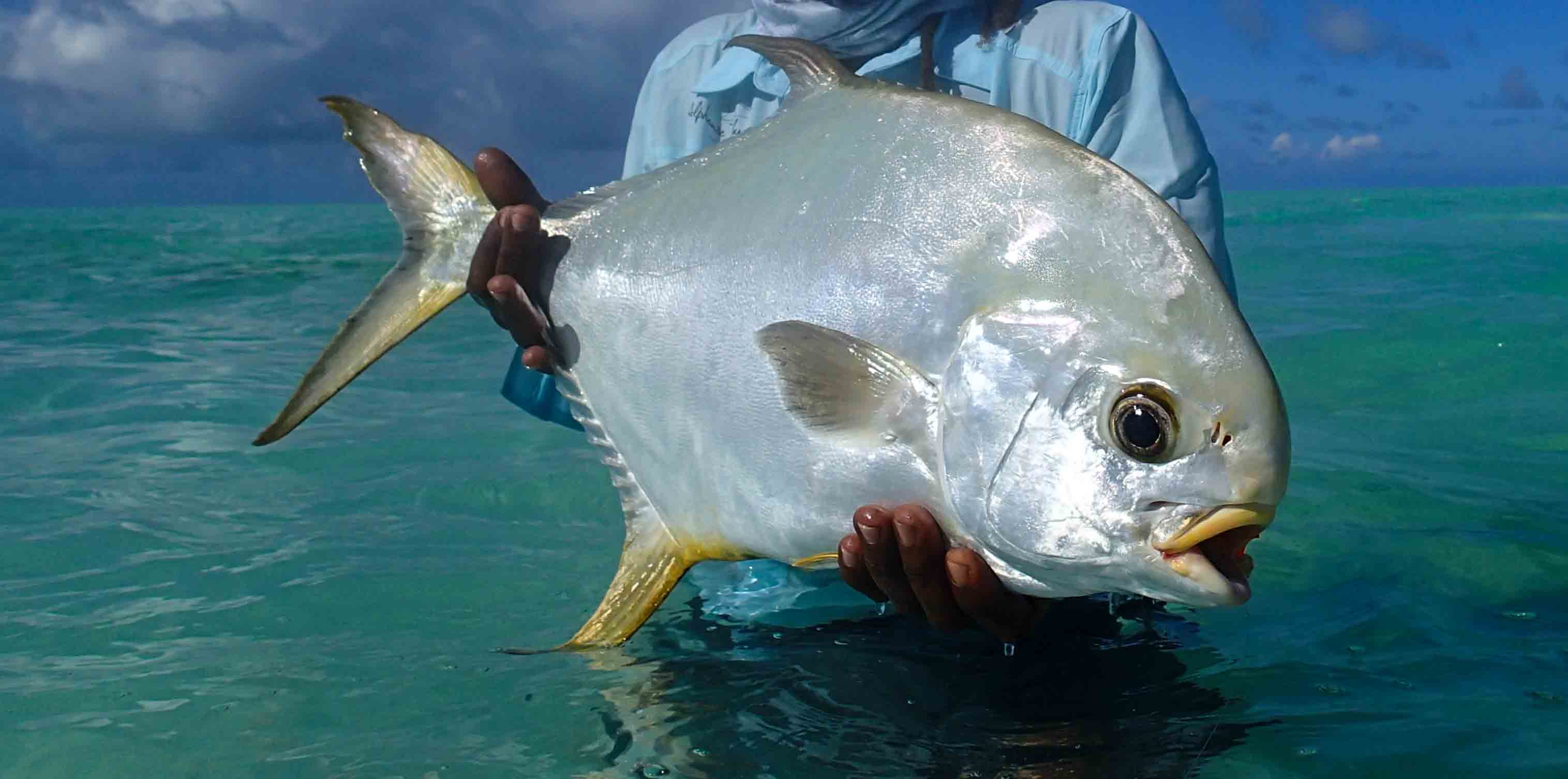 Alphonse Weekly Fishing Report: 1 – 8 October 2014
The Season Starts with a "Double Flats Slam" – 1 angler, 2 triggerfish, 2 GT's and 2 bonefish on 1 day
The first week of the 2014 – 2015 season has just come to an end and what a start it has been.  We welcomed some new team members as our operation expands to include Cosmoledo liveaboard trips, Astove Atoll Lodge, Desroches Island Fishing as well as Alphonse Dive Centre. The weather settled on report as we opened our doors to 8 lucky anglers to ease the guide team into the season. During the week our anglers tucked into 361 bonefish (45 per rod), before swiftly changing their focus to target all the other species on offer. Chris Brimble landed the biggest bonefish of the week weighing 8.2 lbs, which is a trophy by Alphonse standards. Marcus Janssen was quick off the mark and caught this seasons first Giant Trevally of 94 cm, sparking an infectious bout of GT fever throughout the team. The GT action continued quite slowly for the first few days with numerous GTs refusing the fly for various reasons, when suddenly their mood changed to ferocious attacks and numerous catches. At the end of the week 12 GTs were landed, with both Oliver Cox, Neil Rowe and Marcus Janssen landing 2 GTs each.  The biggest of the week was landed by David Marshall, a 117 cm monster, which was estimated at 72 lbs. The bluefin were around in good numbers with 42 landed along with a multitude of other species like spangled and yellow-lipped emperors, marble grouper, bohar snapper, 4 triggerfish and a permit. When it came to the "high flying fish species", Marcus Janssen was bitten off by a very large barracuda right at the end of tiresome aerial fight. The milkfish were around but were never in a feeding pattern that would allow for a hook up. After 20 minutes of fishing Mark MacDonnel hooked and lost the first sailfish of the season after a series of great jumps. There were some incredible achievements this week with Pavel Horky coming very close to a "Double Flats Slam", catching 2 triggerfish and 2 GT's in one day. The highlight of the week was definitely Neil Rowe's "Double Flats Slam", which he achieved by catching 2 GT's, 2 triggerfish and 2 bonefish all in a days fishing. Once again another outstanding achievement, which continues from last seasons success and echoes how remarkable the St François fishery really is.  During the week 496 gamefish (62 per rod)  were caught and safely returned after a quick photo.
There is still space on Alphonse dotted around and rods do become available such as three rods becoming available in the week 13-20 December 2014.
For more details or to hold space please contact Charlotte Chilcott or call us on 01980 847389.