Diving in the Indian Ocean, around Alphonse Island is truly spectacular and the operation on the island has come on leaps and bounds in the three seasons that it has been operating.
Below, a diving update from the island team and if you would like more information please contact Charlotte Chilcott or call us on ++44 1980 847389. Alternatively click HERE if you would like us to contact you.
There have been some big changes, beginning with an entirely new look at the dive centre itself. Our rinsing and shower area has been expanded and with seating on the garden front and lazy bean bags covering the beach we provide a more comfortable area to begin or end your dive. Changes to the Barnacles Bar enable a walkthrough to the ocean from the bicycle park and with its funky beats and stocked fridges, it is the perfect place to chat about and log dives. We have doubled the size of our air-conditioned classroom and added brand new furnishings to encourage relaxed learning for those on PADI courses. Our rustic decorations lean largely on natural shades and a worn beach look making it a tranquil buffer to your dive.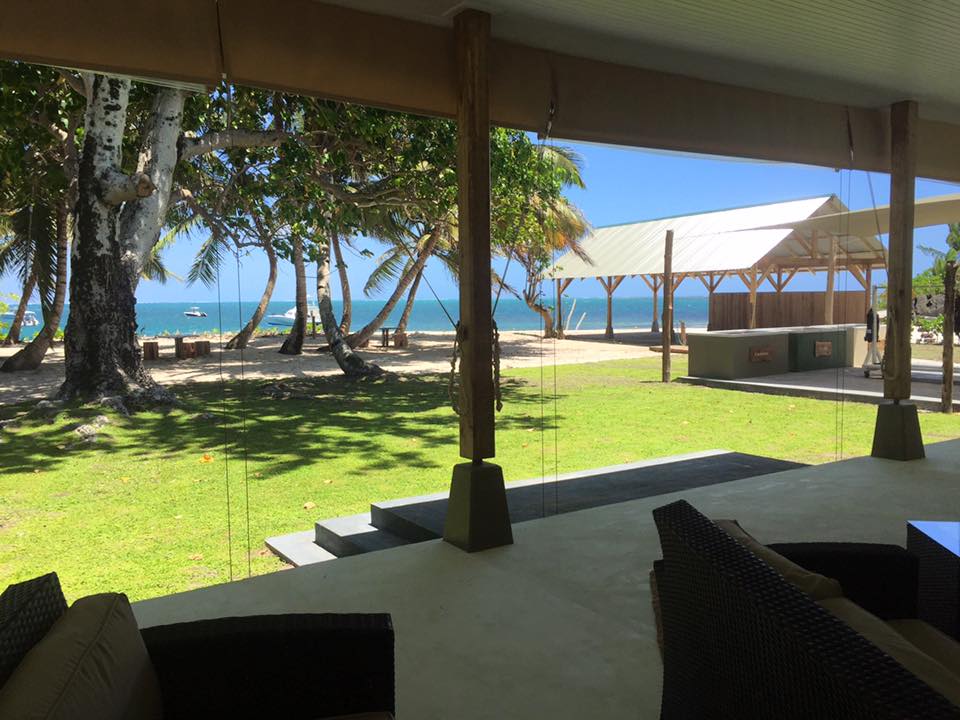 Diving has been fantastic as each year our reef knowledge expands. We have been logging all of our exciting sightings from over 100 dives this season already. Sharks dominated the board at the beginning of the season with most encounters at the end of September to October. Some of you got pretty close to big sharks and we now believe that they are a little-known Java shark. Photo identification will soon confirm our suspicions. The large inquisitively dog-like Potato grouper have been cropping up consistently across three main stretches of reef and we are sure some of you out there know what we mean when we say they get close!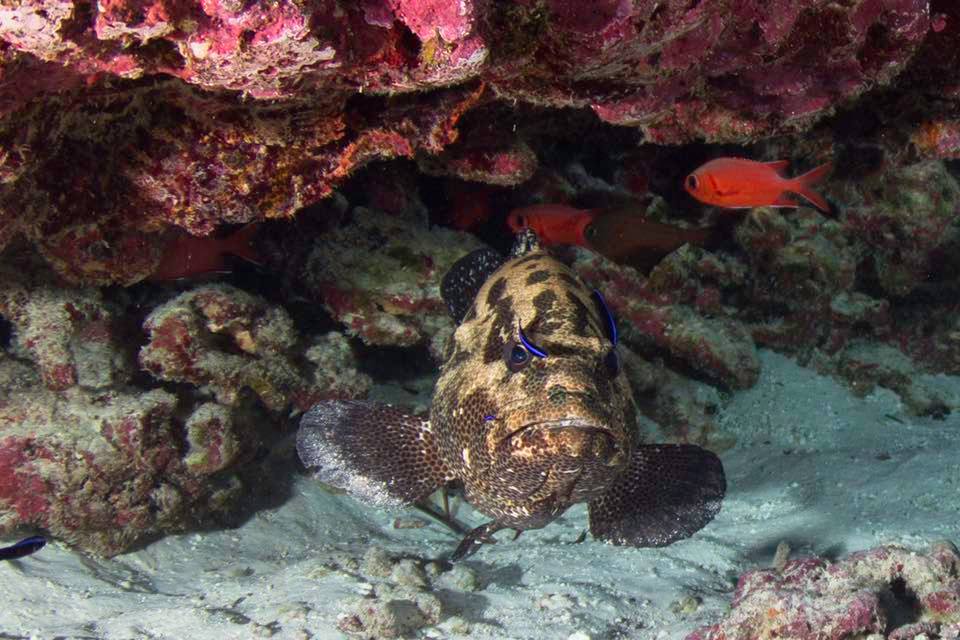 The end of the year marked the arrival of the Reef manta ray which many of our novice divers were spoilt with seeing. On the small scale we have been finding a lot of the Zanzibar whip coral shrimp – now that is a species that needs a macro lens! On the way to-and-from the dive sites and on surface intervals we have been able to see and swim with various cetaceans.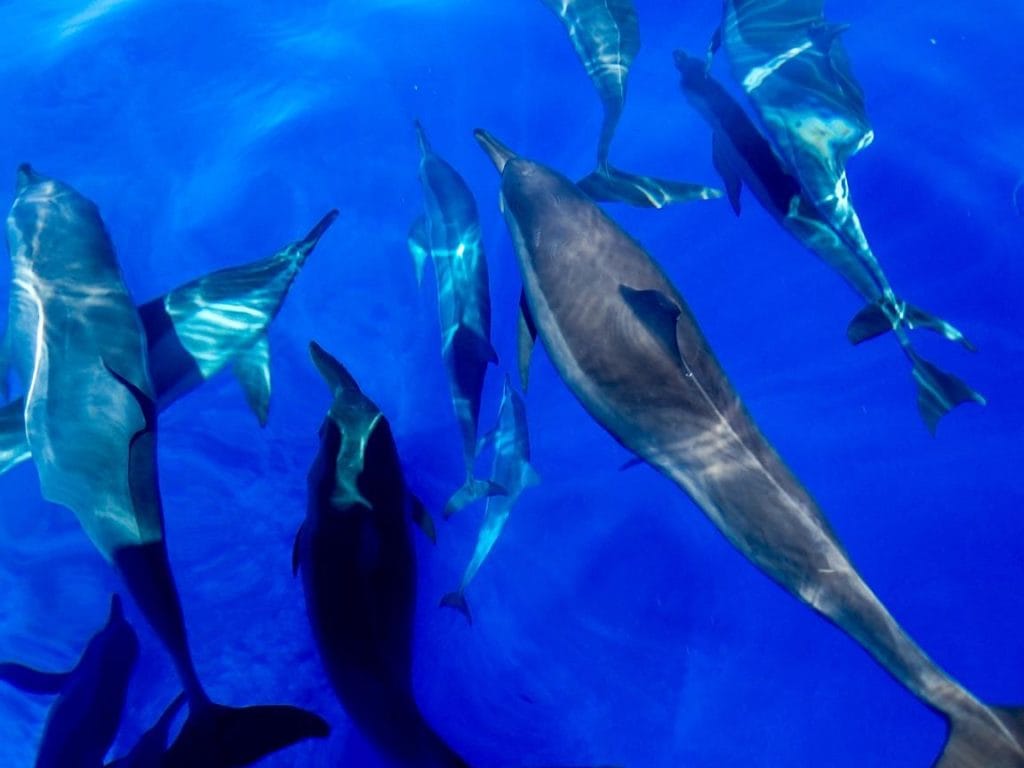 Our Spinner dolphins are resident and a common occurrence; however, the Humpback whales were seen by many of you only as they passed through on their migration in October. Then later on in December to January a school of 500+ Melon-headed whales lingered around the atoll for 4 weeks before moving off. Now the spinners are dominating the waters once more in their hundreds.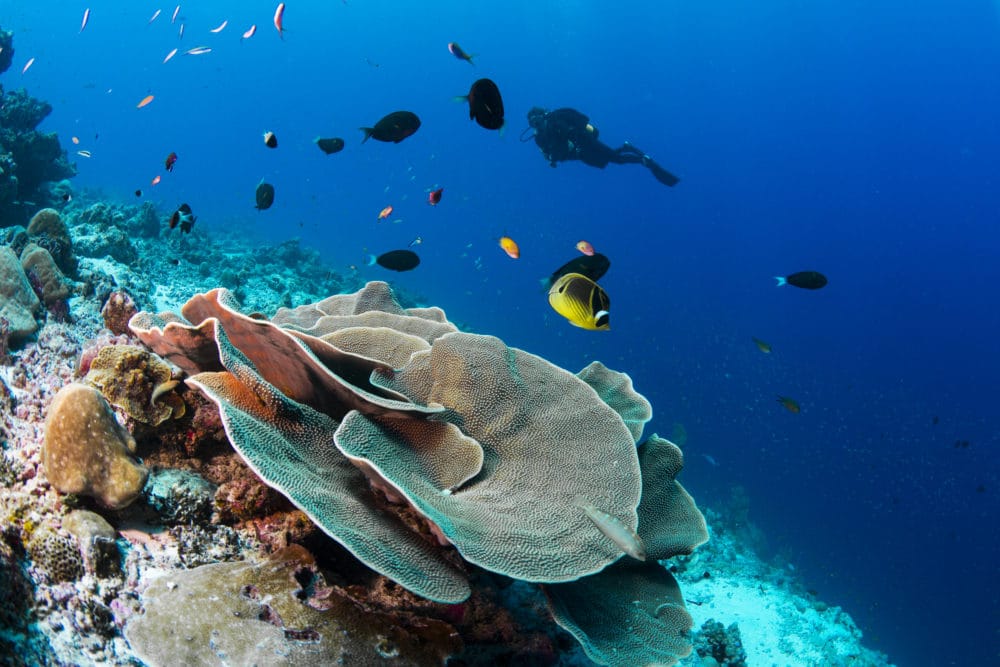 We have had a number of successful new ventures this season for which many of you have taken part in. Sailfish snorkeling was particularly a hit at the start of the season when you guys jumped overboard to the flashes of scales and sails. We also made our first night dives on the outer reefs and recorded entirely new species as well as witnessed shark hunting.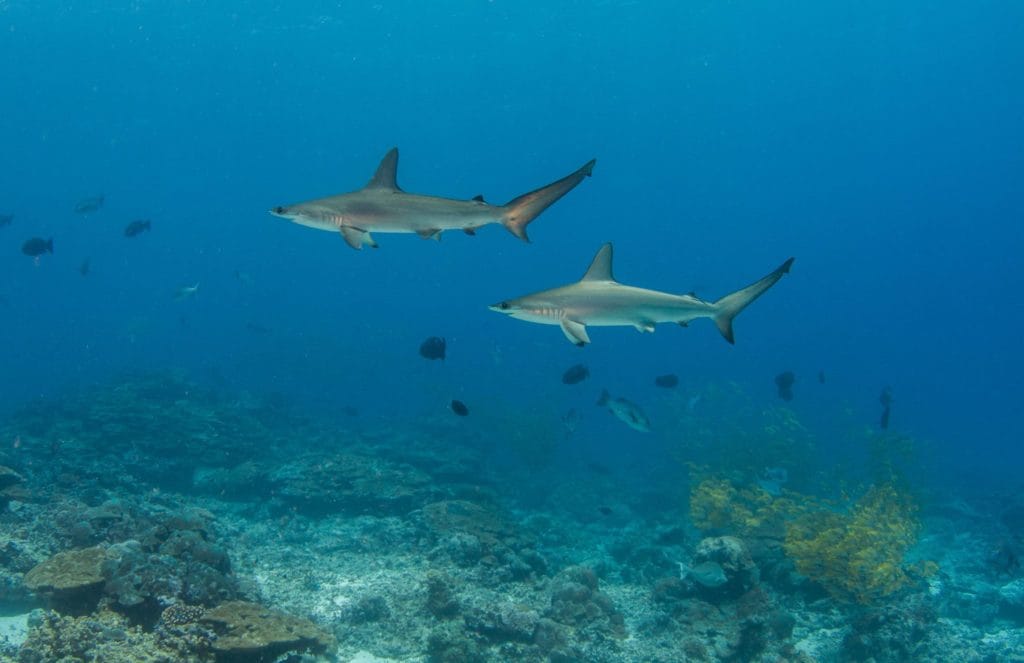 Through the highly successful Seychelles manta Ray Project undertaken with The Manta Trust and our on-site partners Island Conservation Society we discovered a new manta cleaning station that you have seen many other species enjoying a spruce at including stingrays, turtles and other large fish. We also discovered and new dive spot, Back Row, which is perfect for training and out of the New Year winds. Along with all the amazing adventures that you all have taken us on, we have hosted a number of our first diving-specific press trips. Keep your eyes peeled for their stories and images in the following magazines: Scuba Diver, DIVE, Sport Diver, SCUBA and Submerge.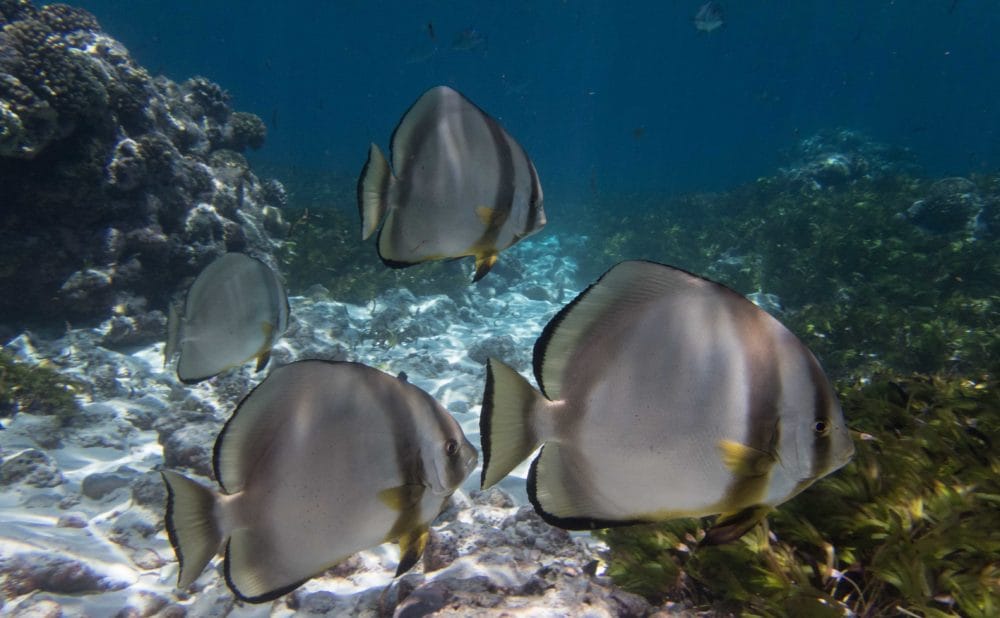 So less about us and more about you all, read on and see if you can spot your name….
You have been coming from all over North America, Europe and Africa and have included hardcore lone rangers making the most out of a personal dive service like Dieter, Bridgit, Garth, Helmut, Eric, Elio, Bob and Alice. We have had some good dive buddy pairs taking to the water most days like Sue and Gwen, Tom, Rebecca and Paul, Daniel and Irene, Catherine, Simon, Jason and Simon, Sabrina and Mike, Pav and Dom, Bernie, Fidel and Beate, Sarah and Neil, Richard and Dave, Josefine and Johannes, Emmannuelle and Marie and Tony and Meg. Even those on fishing packages have not been able to resist the lure of the deep with our Californian crew of Eric, Doug, Ed, Gerald, Patrick and Frank diving throughout the week and Rob and Greg also getting early morning dives in before fishing or Jeff and Ryan or Jeremy taking the plunge after their day of fishing.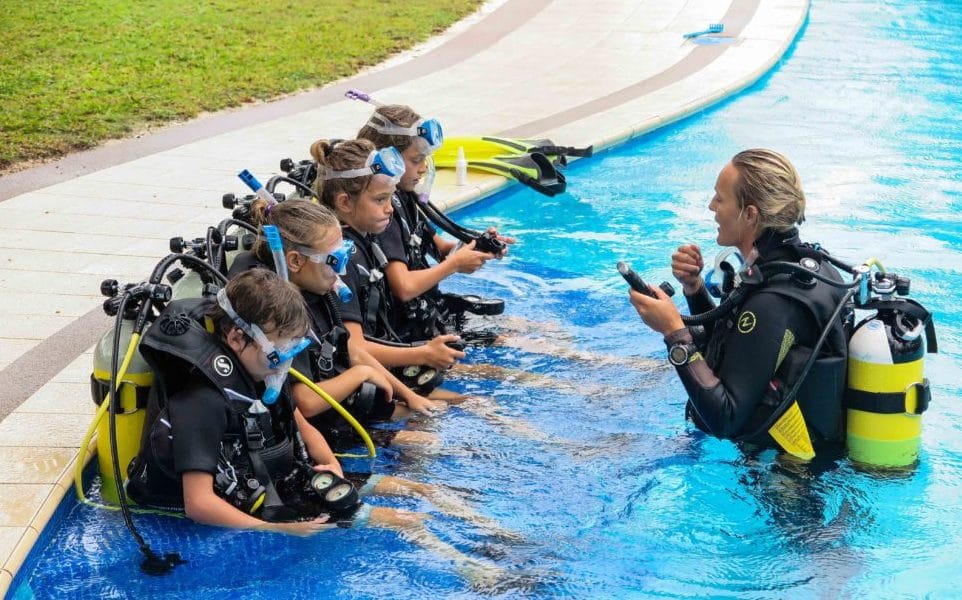 We are not forgetting all of your diving achievements so far this season either. Big congratulations go out to all those you have completed a course with us, anything from PADI Bubblemaker all the way to PADI Divemaster: Gabin and Corentin (PADI Bubblemaker), Will, Gitty, Ellie, Dave, Koula, Keith, Lucy, Sam and  Thibaud (PADI Discover Scuba Diver), Gianna and Kazungu (PADI Scuba Diver), Florence, Gavin and Valentine (PADI Open Water Diver), Gavin and Axel (PADI Advanced Open Water Diver), Faniol and Tahlia (PADI Rescue Diver), Jess (PADI Enriched Air Diver), Sarah & Jess (AWARE Dive Against Debris), Sarah (PADI Digital Underwater Photography and PADI Master Scuba Diver) and Jess (PADI Divemaster).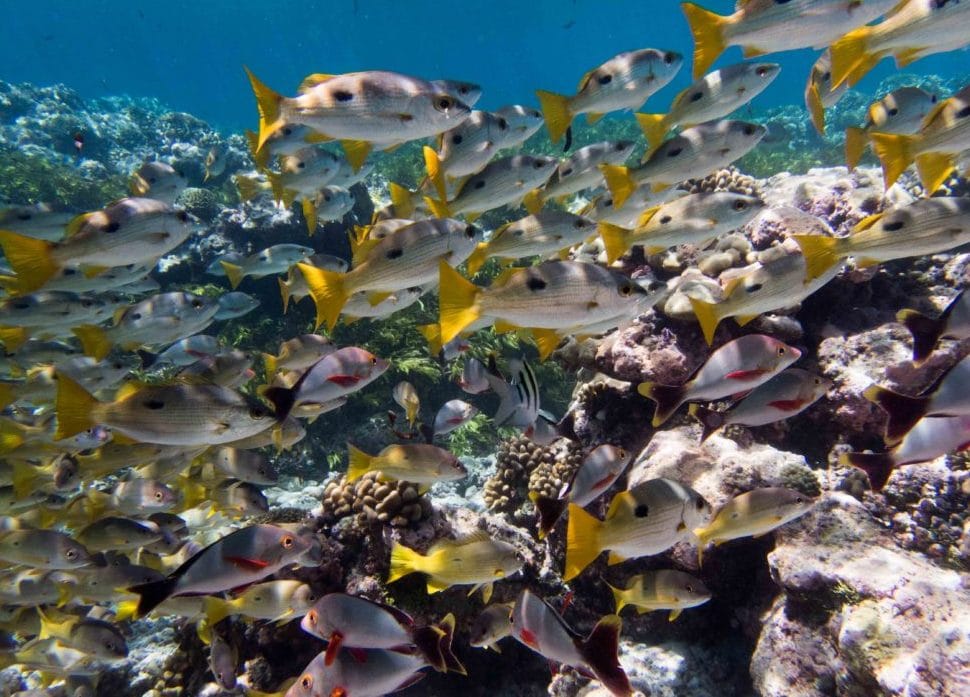 If you made it to here, we hope we did not miss you and perhaps you are thinking "What's next?". Well, without giving too much away we can tell you that we are currently working on a new dive boat which will be bigger and better for double tank dives. We also have our first trip diving in the far flung south of the Seychelles to Astove in a couple of months and are going to open up other new destinations too. Keep in touch if you are keen on exploratory diving as we spread our wings and fly further afield.
Happy Diving!
Lucy Martin, Sam Balderson, Byron Anderson, Gavin Grobler, Jessica Savage & Tahlia Russell
If you would like more information please contact Charlotte Chilcott or call us on ++44 1980 847389. Alternatively click HERE if you would like us to contact you.
To share a non-fishing Christmas holiday, click HERE. To view the Alphonse page, click HERE.