As the season of consistent fishing and incredible experiences rolls on, another week of phenomenal fishing with great clients has come–and-gone on Alphonse Island. With another full complement of guests, some returning and some new, everyone was looking forward to get stuck into some good fishing in week 27.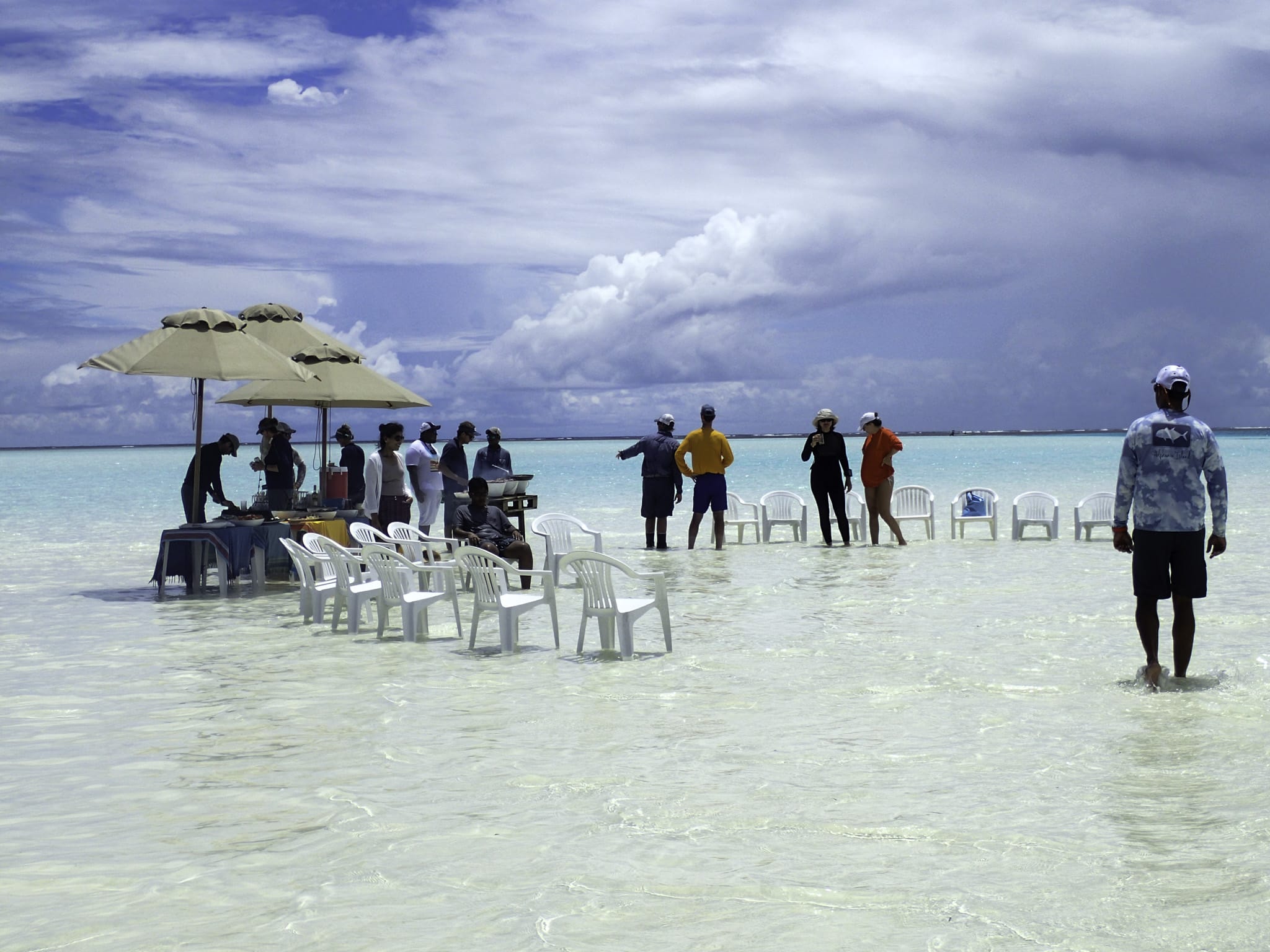 Throughout the week we had great weather conditions and, with just one brief morning delay and a rainy day, we had some incredible days on the flats and out in the blue. Flats-fishing is driven by the tidal movements and this week our guests got lucky with the end of a big spring tide shifting into a cool slow moving neap cycle. The large water movement at the beginning of the week allowed the     team to get out to the surf areas and then cruise the flats looking for GT's on the full highs. As the week progressed the water movement slowed down and the finger flats started to show signs of some very happy triggerfish. Fishing triggers is by far, one of the most challenging yet rewarding experiences out here and this season it has been extraordinarily good with countless daily shots at tailing fish and many hook-ups.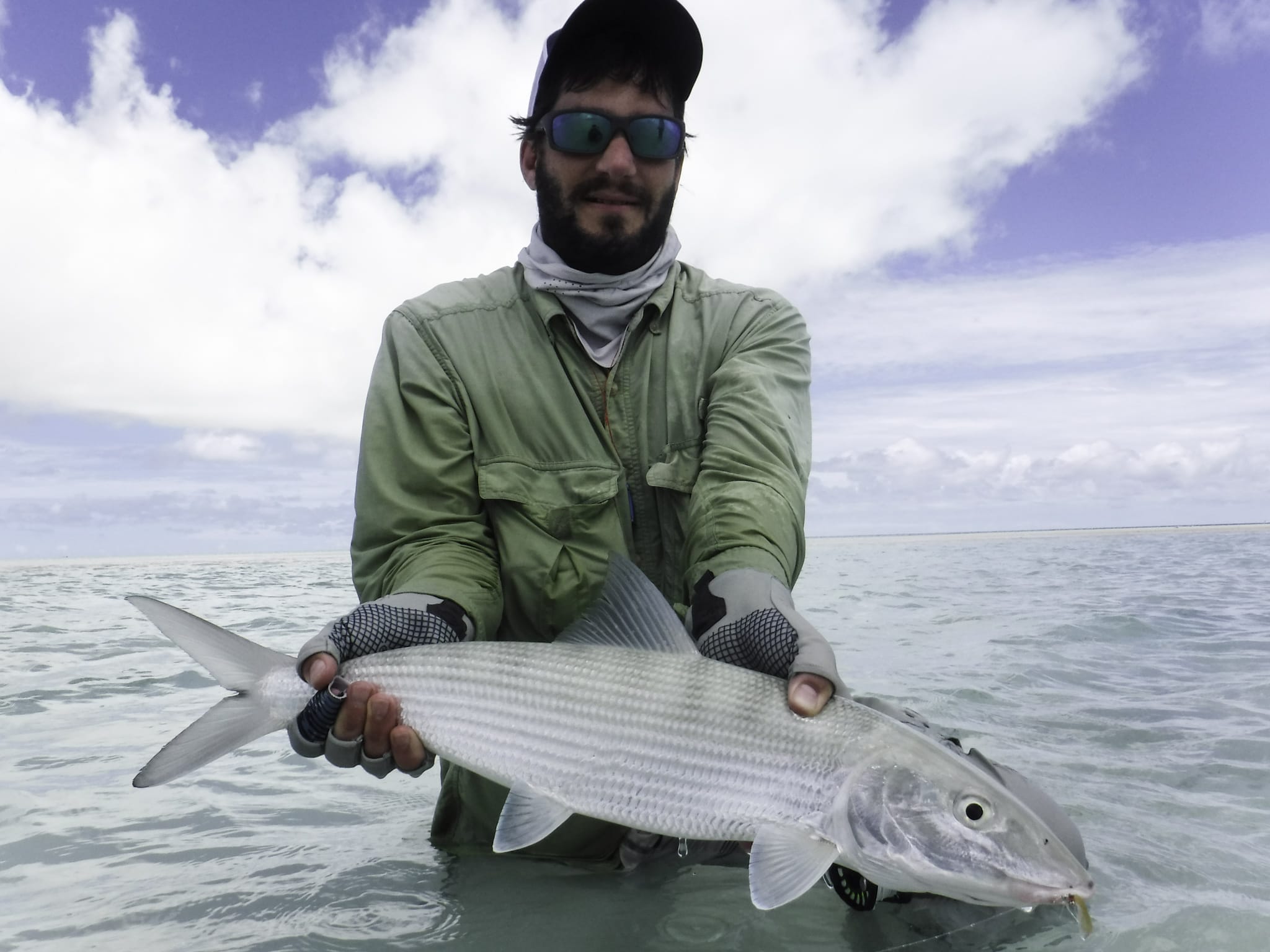 This week was no different with triggerfish dominating the catch; 14 were landed in total and almost double that hooked. Some of our guests got stuck straight in on the first day whereas others waited until two minutes before lines-up on the last afternoon to get their entry card to the triggerfish club! Larry Dale got on the list early by landing a moustache and a yellowmargin over two days. Donald Lee Kelly ticked the box soon after with a big yellowmargin. Wilson and Nelson Jaeggli also joined the party; however their triggerfish day was slightly different. After a delayed start in the morning and a Bluewater trip booked for the afternoon, the gentleman only had a few hours on the flats. Despite their haste and without any delay both Nelson and Wilson each landed a beautiful yellowmargin and headed out into the blue in fantastic spirits. Geer was not to be left behind either and got an awesome moustache as well as yellowmargin later in the week. Next to follow were Peter Beck III with two moustache triggerfish and Pete Dale with his very own yellowmargin. Finally, after many hooked and lost fish, Eddie Dale's perseverance paid off as he landed his yellowmargin.
The bluewater this week was also fruitful. A special mention needs to go out to David Hall who through his multi-annual trips to Alphonse over the years has become part-guest part-resident. In all his time here, however, he has not been able to put his gloved hand onto a sailfish's bill. This is by no means due to lack of effort, skill or fish. A whole array of issues have prevented Dave from landing around 27 hooked fish; fly lines breaking, hooks pulling, leaders breaking and hooks bending open… whatever could have gone wrong did. Still brimming with motivation, Dave set out to get the job done with our bluewater boys Bertrand Labianche and Jeffery Labrosse. They helped him lift his first sailfish onto the boat for a photo of a beautiful fish and a memory of an incredible experience.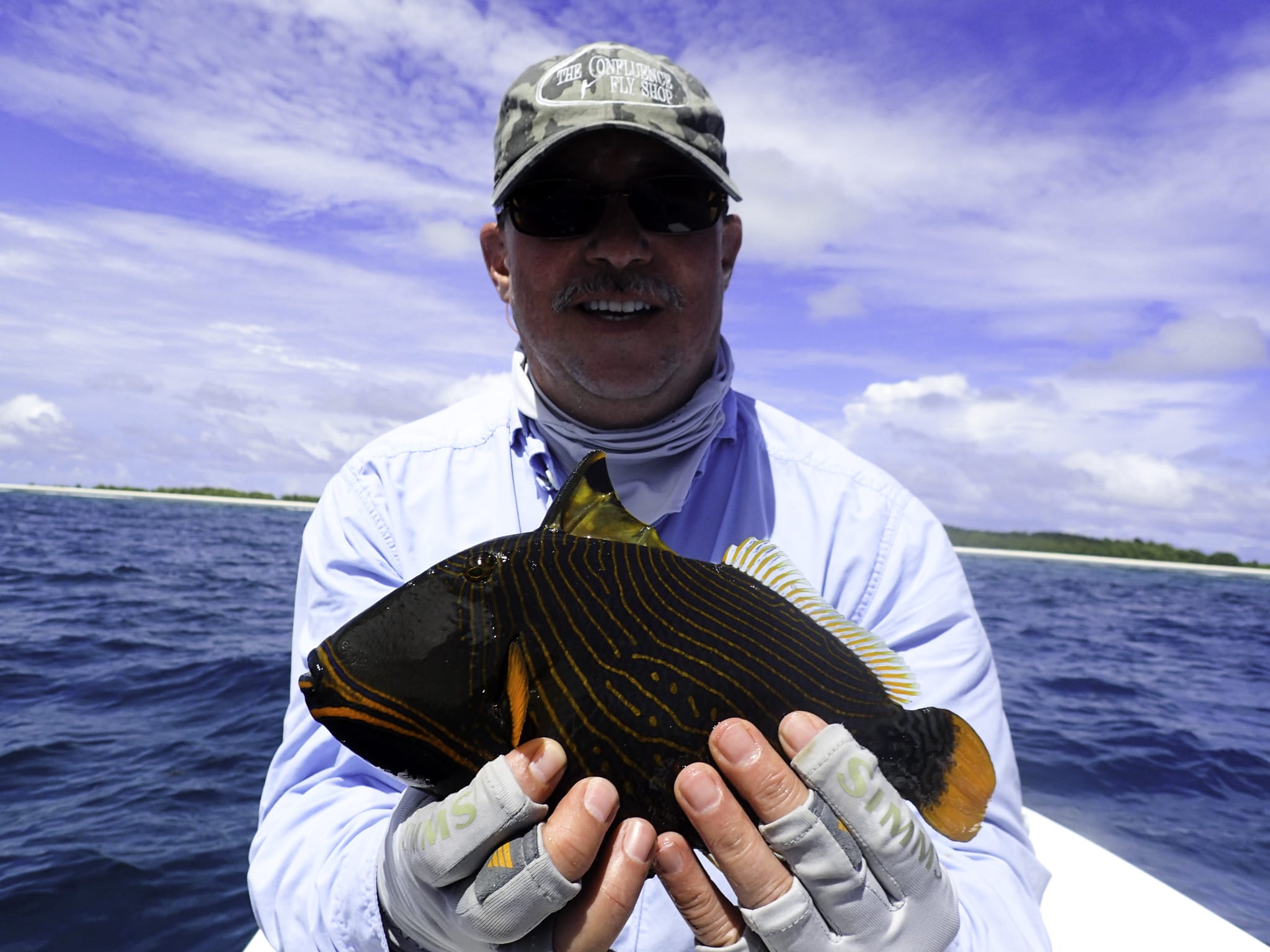 This was not the only sailfish of the week as Nelson Jaeggli went out one morning and he too managed his first Sailfish on fly. With a two-tank dive booked for that afternoon he wasted no time getting onto the finger flats to catch his all-important bonefish and qualify for the "Bills-and-Bones Slam". He succeeded after trying his hand at fooling a Bonefish to eat a small piece of tan mesh and happily went off to dive the outer reefs.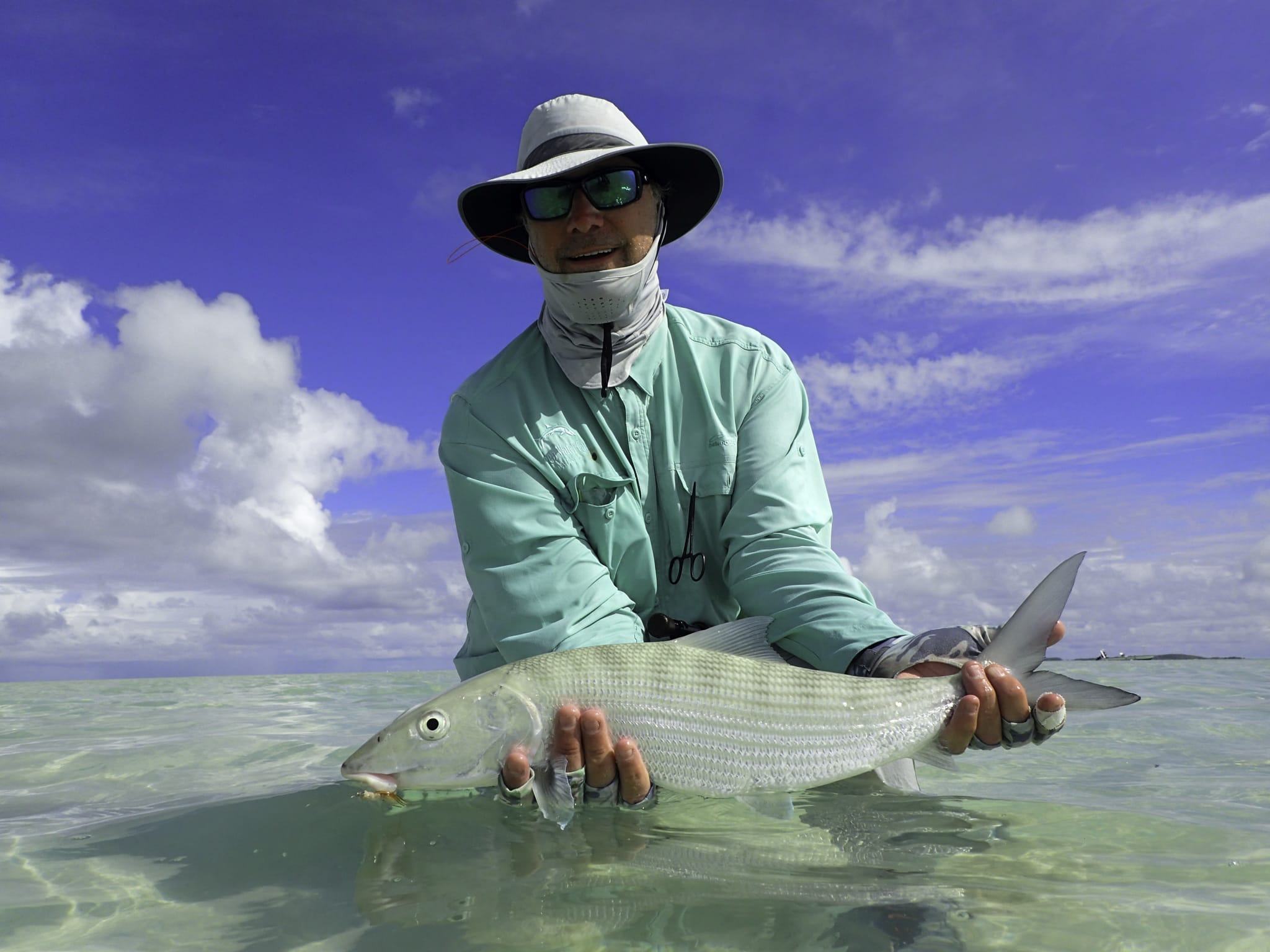 The Sunil family also spent much of their leisure holiday on the bluewater going for that big fish and their days on the water certainly paid off when Sunil Suresh landed his first sailfish on fly. The family set about providing for the rest of the group and caught several wahoo to put fresh sashimi on menu. Sonakashi continued the trend after catching her first yellowfin tuna on fly later in the week. With some fantastic fishing this week and an awesome group of guests, everyone had a great time. From the team we were all very privileged and happy to once again become part of fishing stories that will spread over the world and be passed down from generation to generation. Helping to complete fly fishing dreams is the biggest honour we believe a fishing guide can be given.
Tight lines, the Alphonse team. If you would like more details please contact Charlotte Chilcott or call the office on ++44 1980 847389.