The week started at its normal fast pace as the anglers got stuck into some really exciting milkfish, which had once again congregated close to Bijoutier on the eastern side of St Francois.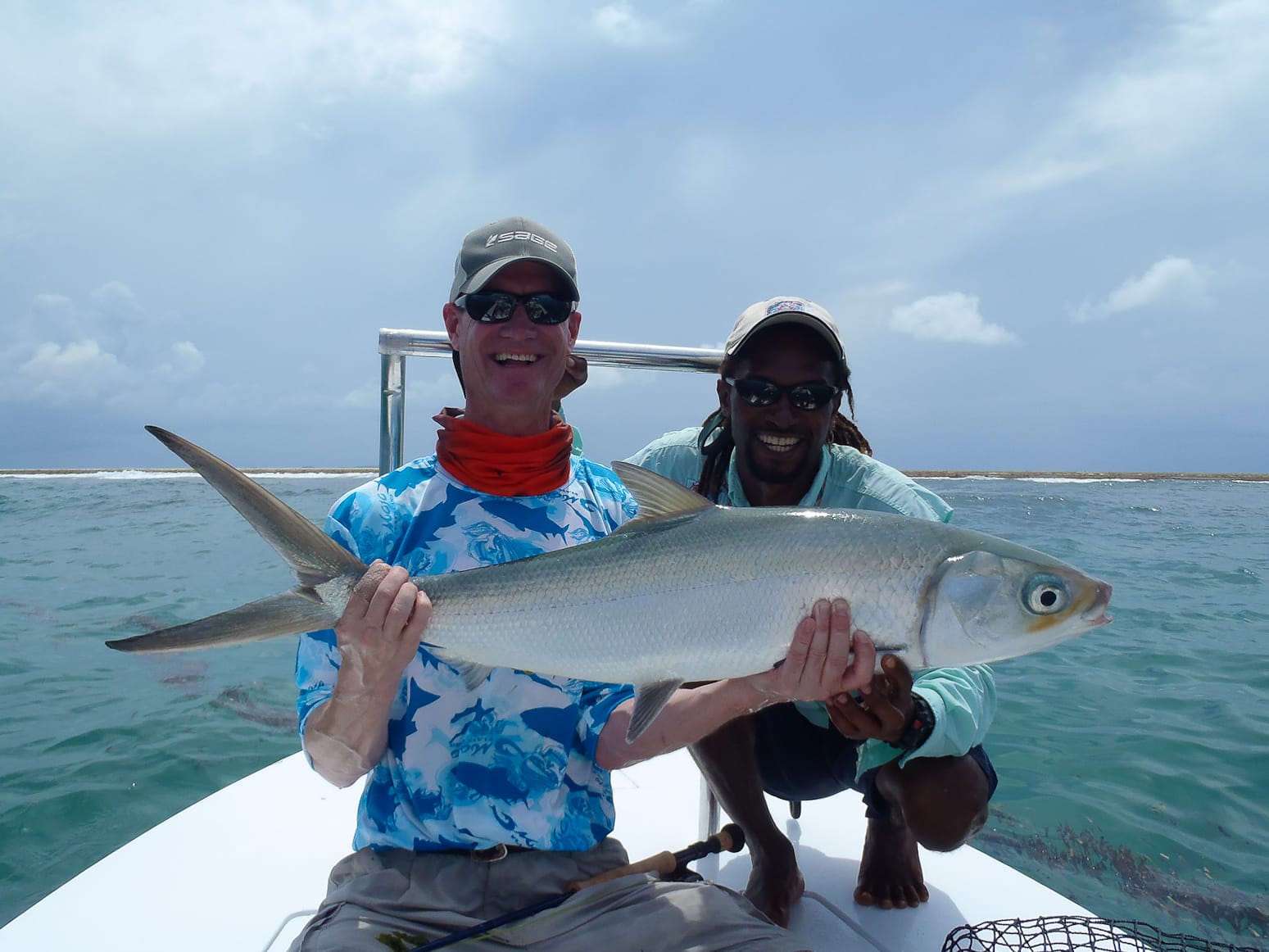 The milkfish action became fast and furious as the big shoals of surface feeding fish joined in with the resident Manta Rays. The milkfish fishing was simply "off the charts" as 4 anglers landed milkfish on the first day. Our Canadian angler Dr David Hall showed that he was a specialist as landed 3 milkfish out of the 7 which he jumped.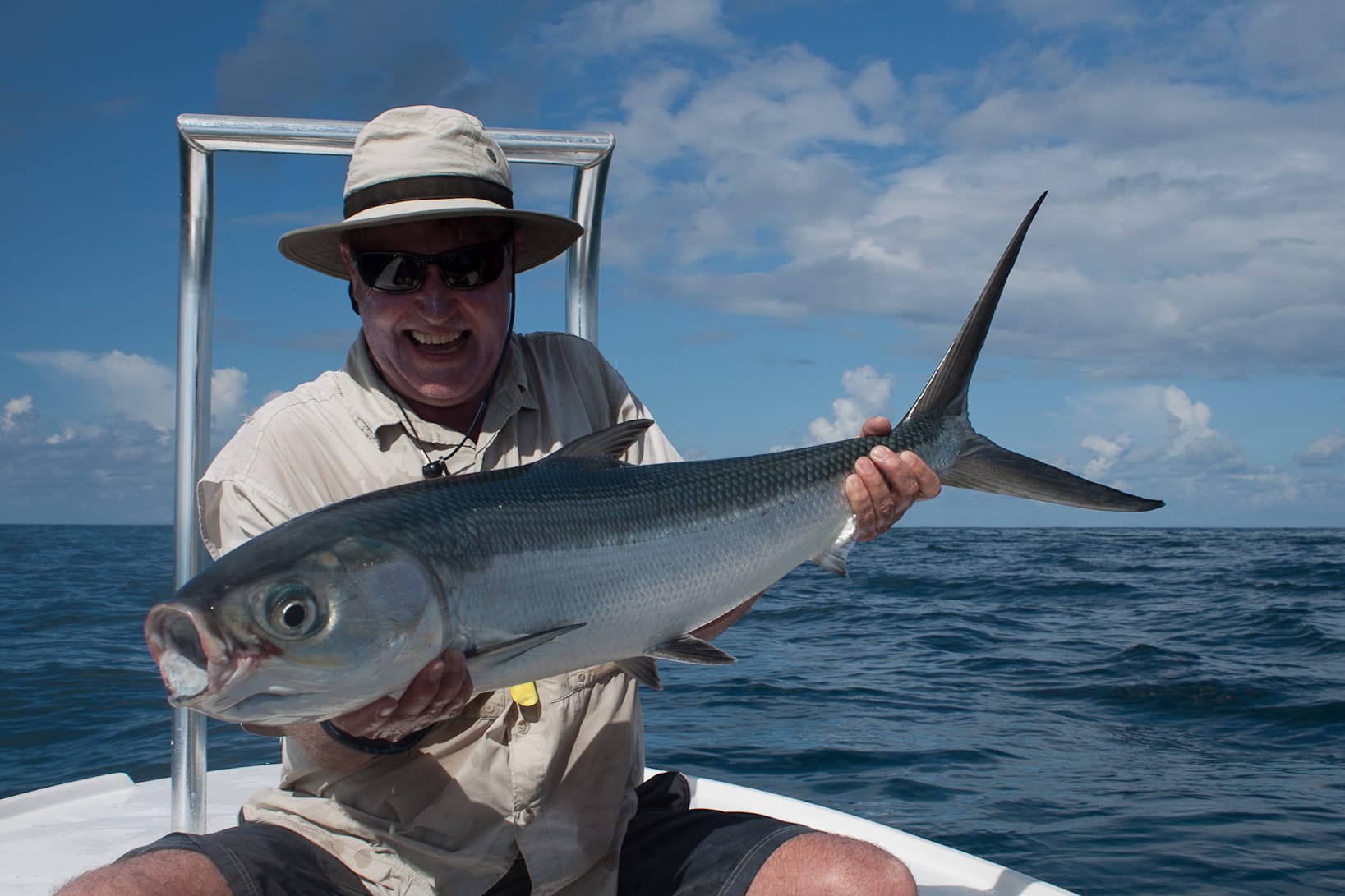 "The second days milkfishing was as good as the first, except that some added GT action increased the excitement on the flats. Canadian father and son team Pete and Greg from Saskatchewan were  keen to test their skill. We started drifting in a particular hotspot and straight away noticed 2 big "geets" cruising along the surface.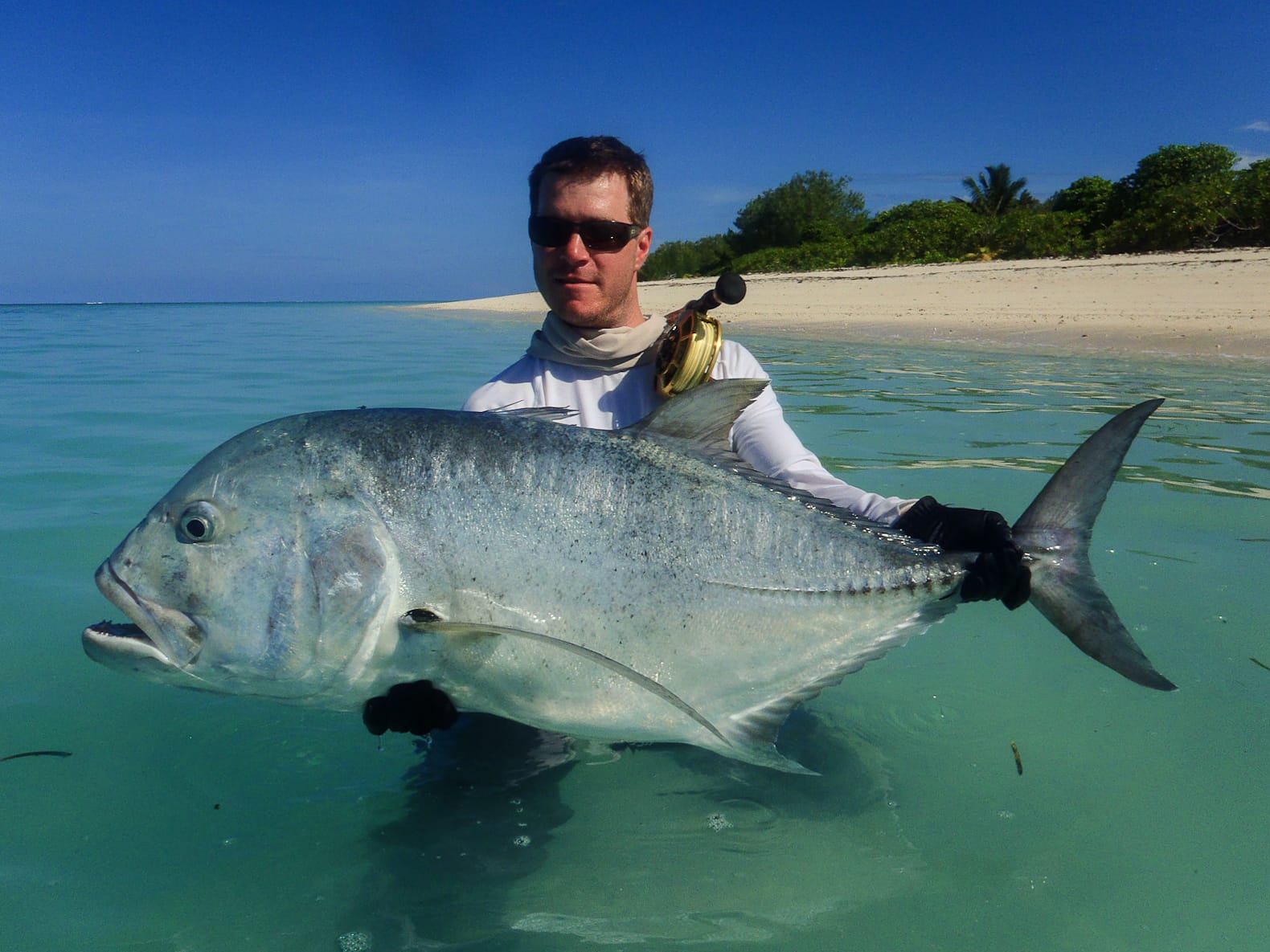 Greg made 2 casts, the second one landing well within their feeding area. The lead fish set its pectoral fins in preparation for a chase as it charged the fly with serious intent. The eat was spectacular and Greg set fast and hard as it disappeared on its first run. The big fish tried all the tricks of the trade to get away, but to no avail. After an exciting fight we got to photograph this magnificent 106 cm trophy, which Greg had literally travelled half way around the world for the chance to catch," enthused our resident senior guide, Wayne Haselau.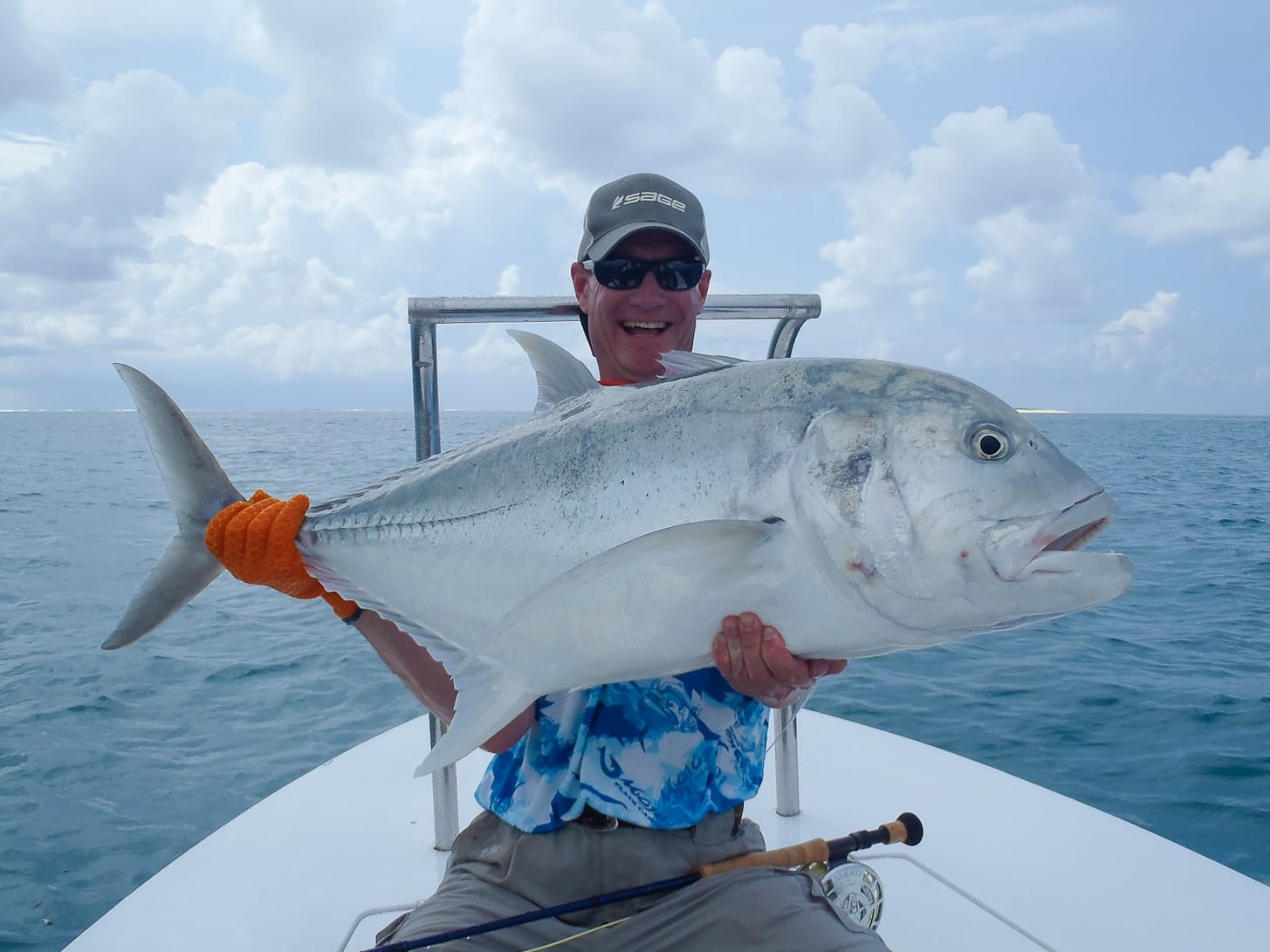 The Hradecka family comprising of Jan, Dana and Tom have been coming to Alphonse for many years to target all the various species that Alphonse has on offer. This year was to be a special one as Tom caught his first sailfish on fly and later on that day went on to catch a bonefish, which made him the the youngest angler to complete the now famous Alphonse "Bills and Bones" achievement.
The very next day Tom had a shot at a beautiful permit as it waved its golden sickle fins in the air as it fed in the shallows. A perfect cast made the fly irresistible to the 10 lbs fish as it pounced on the fly. This wasn't the only permit caught during the week as Brian, one of our South African contingent waited until the last hour of the last day to catch a magnificent 13 lbs beauty while fishing with Serge.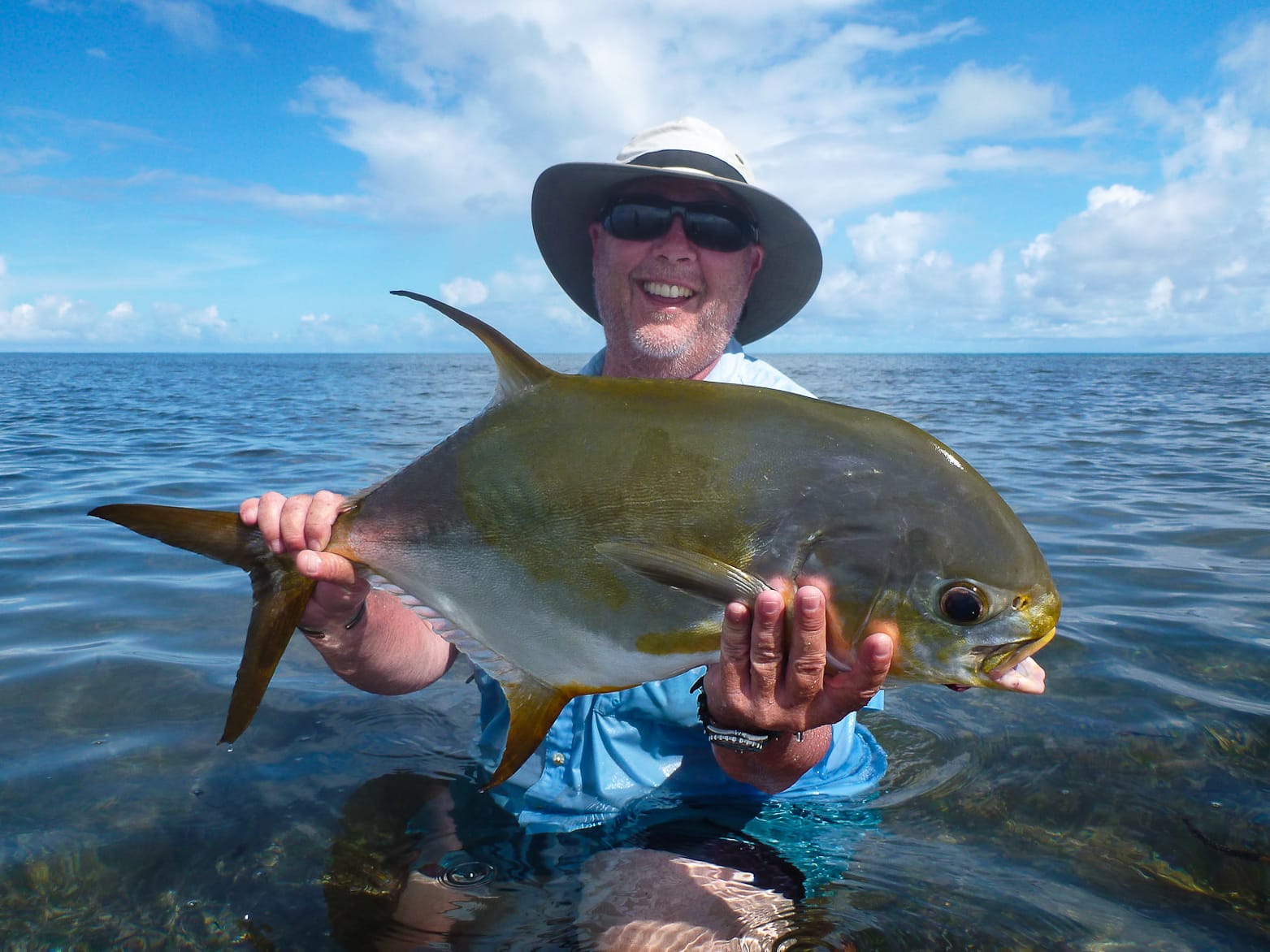 Another one of our South African anglers, Chris caught a really special "Super Grand Slam," whilst out with Devan van der Merwe, the Fishing Manager.   Chris landed a milkfish, GT, trigger and bonefish to give him this fantastic achievement, which is just one fish short of the fabled "Golden Grand Slam".  Despite the extremely hot and windless conditions, its been another a super week.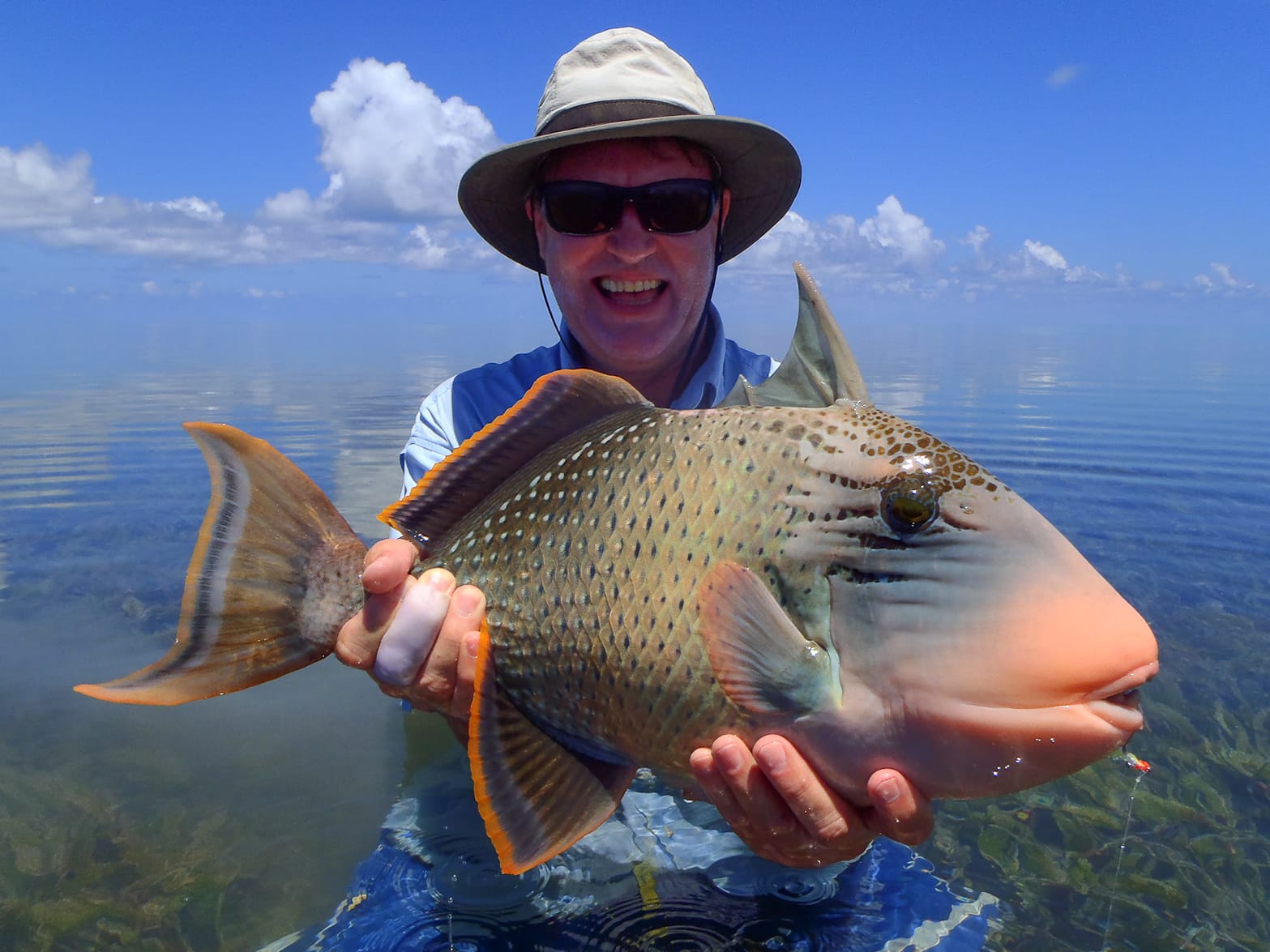 Until next week, tight lines and Merry Christmas from the Alphonse team.