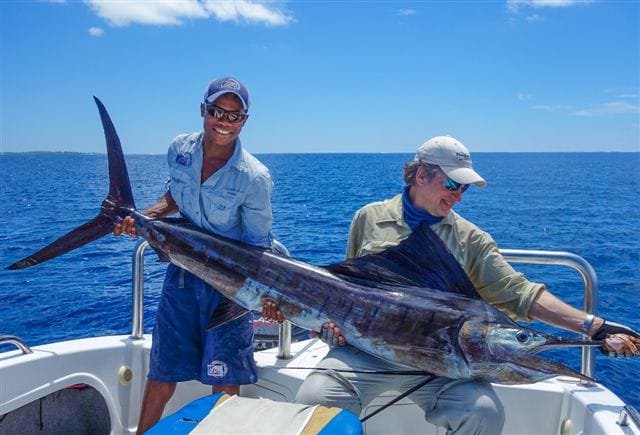 The weather was truly magnificent this week as sunny still days and flat calm seas prevailed. Sebastian Hope set the tone for the week by catching a sailfish and bonefish on his first day to achieve a "Bills and Bones Slam". To add to his achievement he caught three impressive GT's and also hooked a nice milkfish to end a remarkable day.  Alphonse veteran Tim Aldis also added to the days excitement by having his first cast of the trip at two large cruising GT's.  This wasn't Tim's first rodeo and true to form his cast was superb as he lead the pair a long way. As the fly hit the water the dominant GT charged the fly, engulfed it and headed for the horizon, before shaking the hook.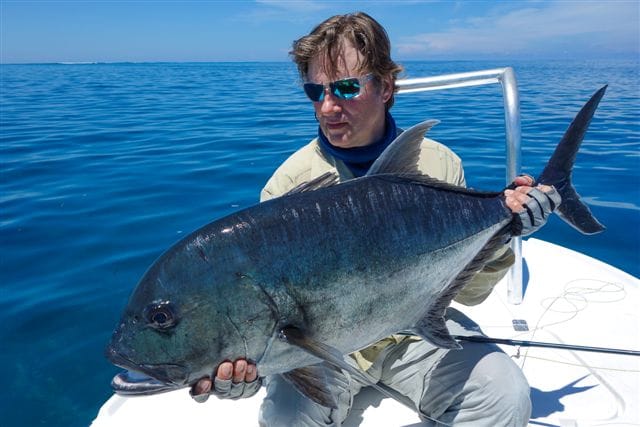 As the week progressed some even more remarkable catches were made by the team. Bruce landed two beautiful Indo Pacific permit in a week, the first being a smaller fish and later on in the week a 12 lb trophy on one of his own tied "Gold Flashy Gotcha's". Ian Reilly and Julian Pavier partnered up to go offshore and were rewarded with a fly caught wahoo each, whilst fishing with nylon leader.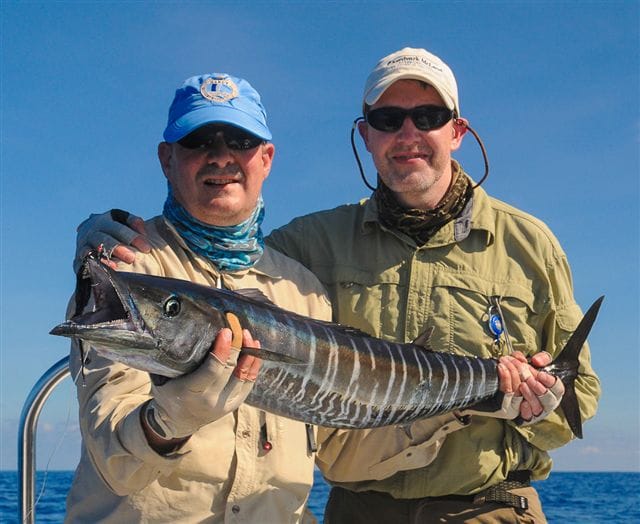 Generally neap tides really do suite bonefishing as the long periods of the perfect water height allow these grey ghosts to forage up on the flats for much longer periods. The fish tend to spread out rather than funnel into depressions and as a result our anglers get plenty of shots at single and paired fish.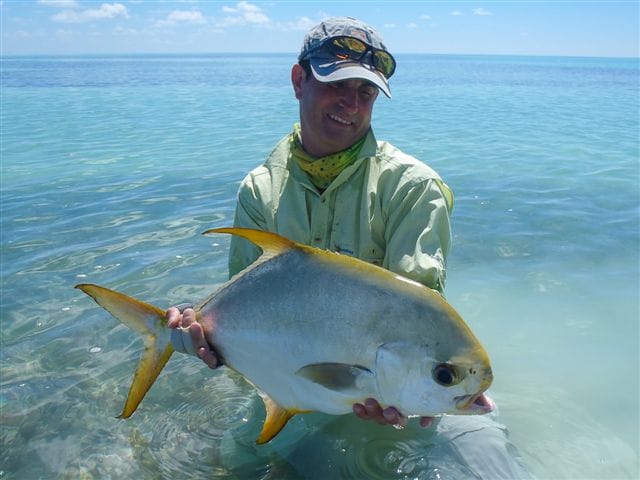 "Day 2 had a phenomenal falling tide, which is prime time for targeting bones. I was lucky enough to guide Mike and Tim who were eager to target some trophies. The bonefishing was 'off the charts' as we fished past 'the prawn beds' and headed towards 'morning traffic'. As the tide dropped the fishing got even hotter as the fish became bigger, hungrier and full of fight. Big tailing single fish on a firm shallow white sand is as good as it gets. It was so good that we lost count. Mike landed the biggest of the day measuring an impressive 25 inches from nose to fork, which won't be forgotten in a rush" elated Wayne Hasleau.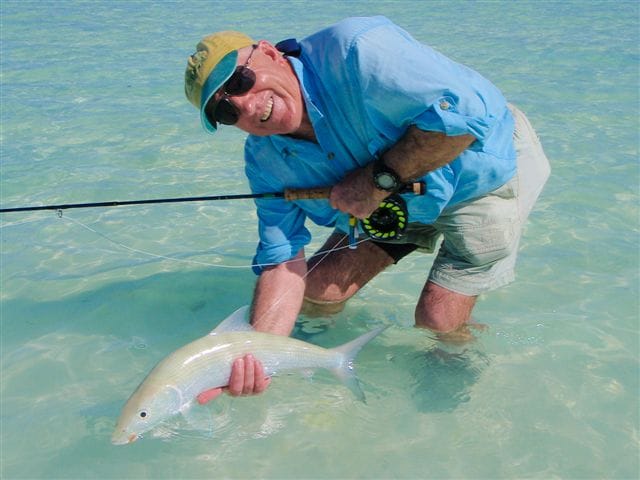 Another week in paradise with the Alphonse Team!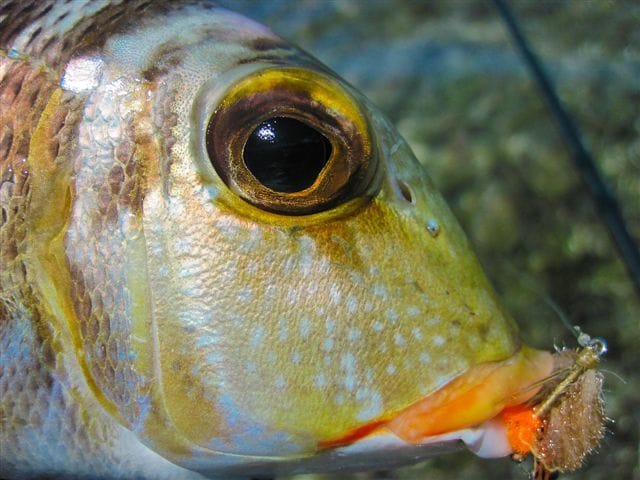 With just a month left of the Alphonse season it is now the time to look towards the 2013/14 season, if you are interested in heading to the Seychelles next season please Contact us or call +44(0) 1980 847 389 now as space is filling up.