The crystal clear waters of "Cosmic Lagoon" is a marine playground of juvenile fish, rays, turtles, sharks and this time of year, full off big bonefish. This weeks extremely high equinox spring tides added a new dimension to the week. The cool water, which pushed up into areas that would normally be exposed, allowed fish to feed in new unfamiliar areas. It simply doesn't get any better than walking the palm lined shores of St Francois island while fishing to tailing bones, as they forage in the shallows.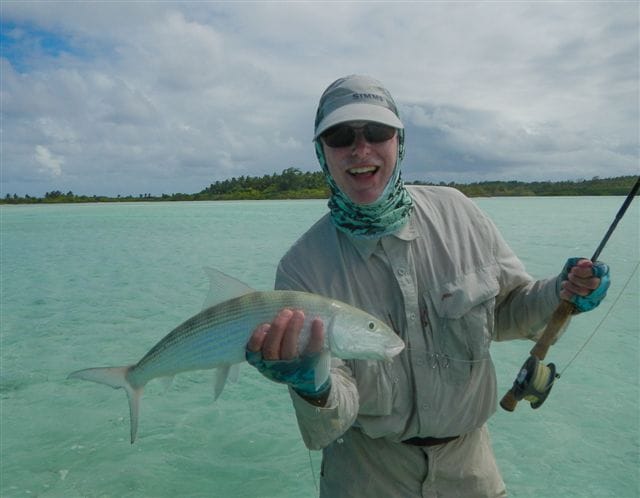 The GT 's also took full advantage of the equinox tides and pushed right back into the mangroves when hunting.  David Hall caught a number of nice GT's as they scoured the backwaters of the "Cosmic". Marian Walecki also landed a nice GT after a hard fight, which was estimated at 45lbs.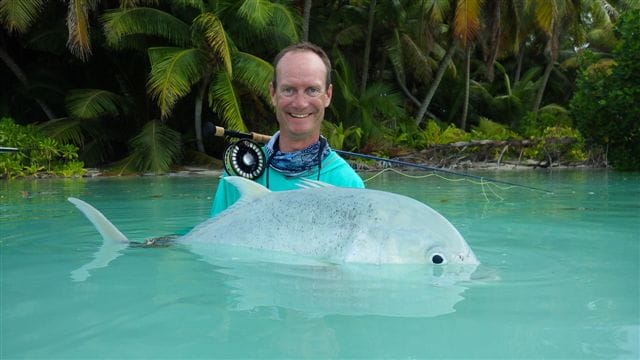 The big tides and tricky weather made the Trigger fishing even more challenging than it normally is. Jerry Hollweg however managed to entice a lovely Moustache Triggerfish to eat his fly while fishing in the surf. Grayham managed an incredible feet by landing 3 large Barracuda in a single day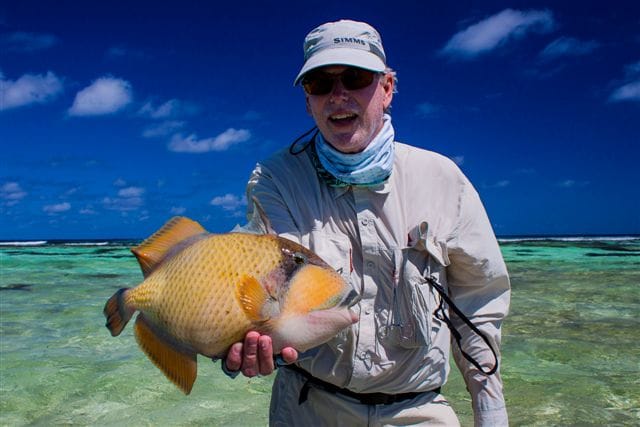 One week to go in the season, and what a season it has been!