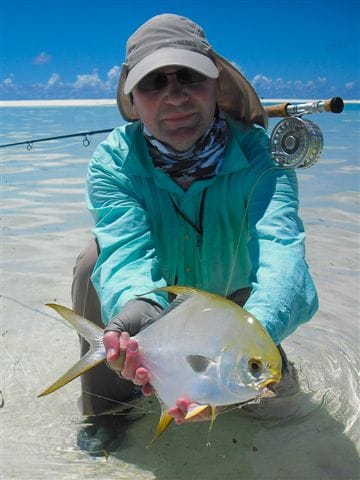 Alphonse's magnificent fly fishing both on the flats and offshore speaks for itself. It's the magical ambiance and unforgettable experiences, which the Alphonse team creates to attract both new and old fishing friends to repeat their annual migration and join us each year. Amazing memories like when David Grahams went out on his Birthday and caught two permit in one day.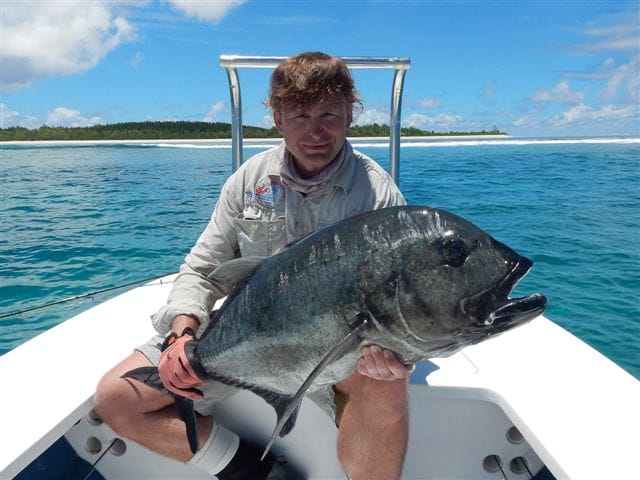 Jan Hradecka arrived for his fifth week's fishing on Alphonse this season and had an experience that he is sure to not forget. Serge was photographing Jan's second GT of the day and unbeknown to them they had left his black brush fly dangling over the edge of the skiff.  Before they had time to realise they had made a fatal mistake a big bohar snapper come up, ate the fly, pull the rod off the skiff and then disappeared into the depths. The amazing part of the story is that the following day Serge dove the outfit out.  Jan's luck continued as he went on to add another dogtooth tuna and a 25 lb milkfish to his already growing tally.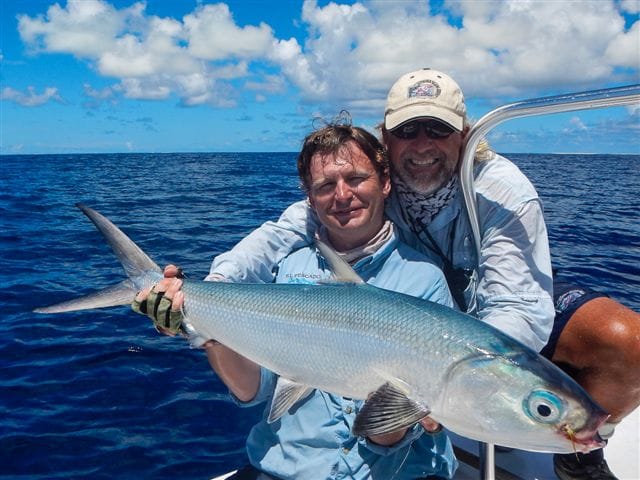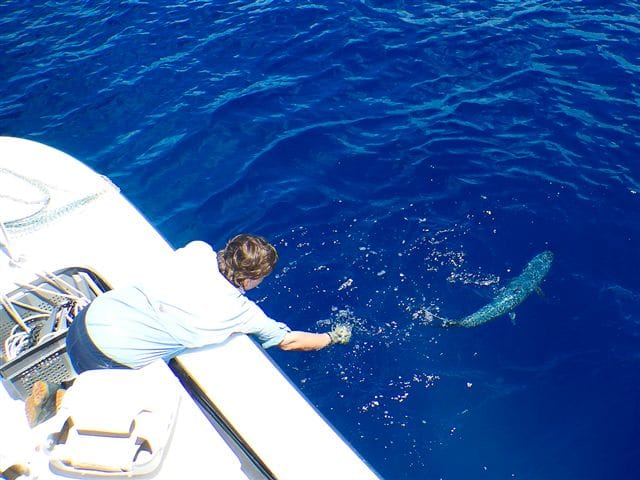 The species count continues to impress as anglers had shots at triggers, milks, barracuda and a variety of trevally. The GT's were around during the week and Peter Robinson and Steve Priestly each got a nice fish while on the 'lollypop wreck surf walk'. John McMillan ended his week on an incredible note by landing two big fish on the last day. The constant exceptional bonefishing on Alphonse is what makes the place so special. Mike and Jenny McGrath took a day on Alphonse to enjoy what they describe as a "really amazing experience".  They fished to big hungry tailing Bonefish as the tide fell in the morning and later in the day snorkeled a well known spot called the Coral Garden, which is known for its variety of beautiful coral, fish, stingrays and turtles.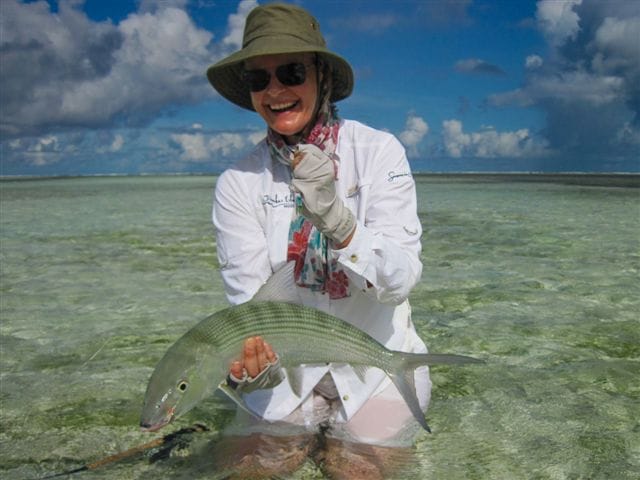 Thanks to all our friends who visited our shores once again. Until next time tight lines.
With just a month left of the Alphonse season it is now the time to look towards the 2013/14 season, if you are interested in heading to the Seychelles next season please Contact us or call +44(0) 1980 847 389 now as space is filling up.