Alphonse Fishing Company celebrated another remarkable year of fly fishing with 17,237 gamefish caught and safely released during the 2016 – 2017 season. Strict conservation ethics and alliances with the Alphonse Foundation and Island Conservation Society, closely monitor, preserve and protect the fisheries which we call home. A key factor is the south-easterly off season which ensures that these magnificent ecosystems rejuvenate and stay pristine, wild and exciting for forthcoming seasons.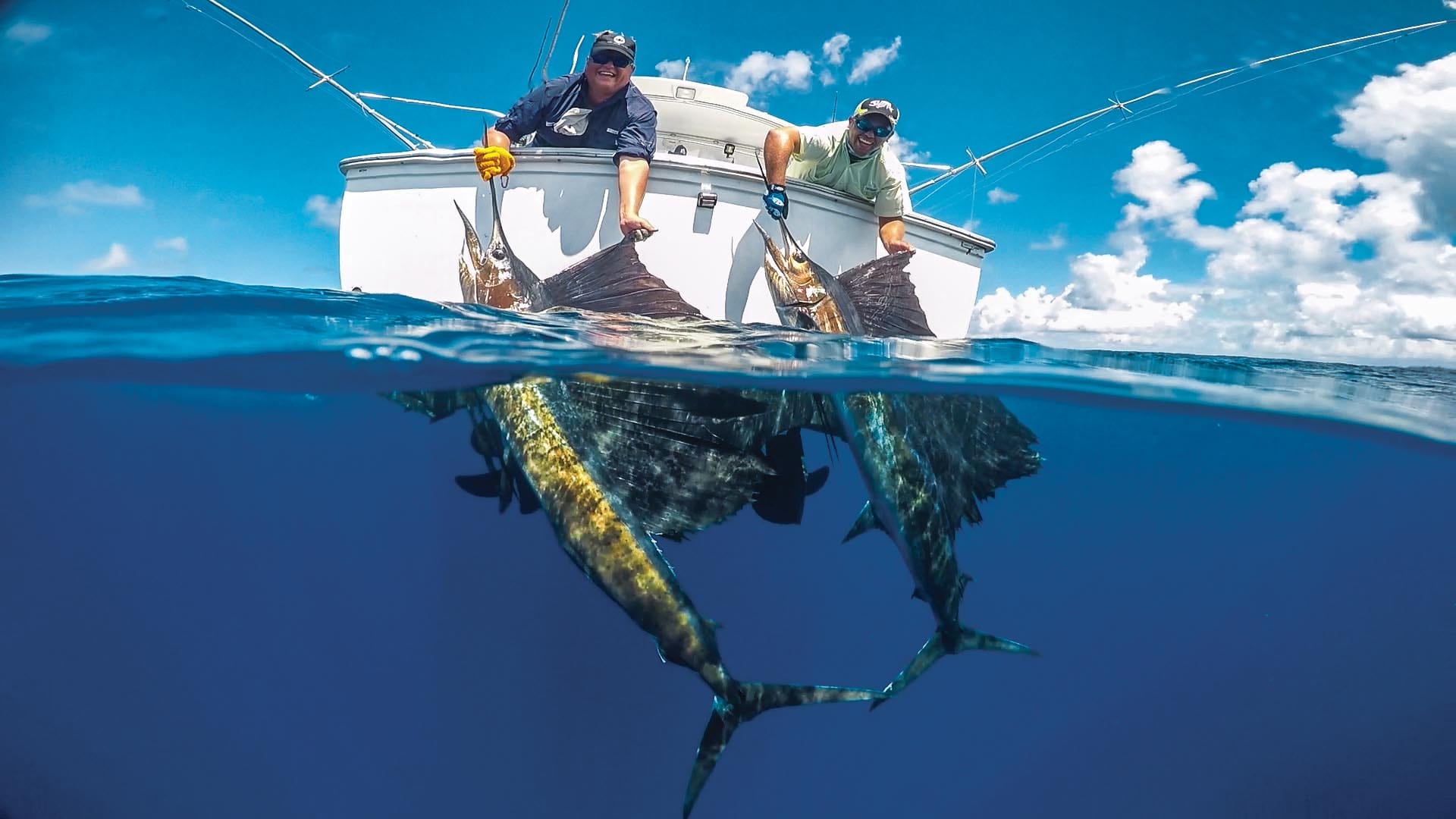 Through mindful responsibility, our impressive fly fishing statistics speak for themselves: 12,662 bonefish, 1,612 giant trevally, 139 giant triggerfish, 93 yellow margin triggerfish, 95 milkfish, 65 indo-pacific permit, 1,245 bluefin trevally, 66 sailfish and numerous other species such as barracuda, grouper and snapper were caught and released in a single season.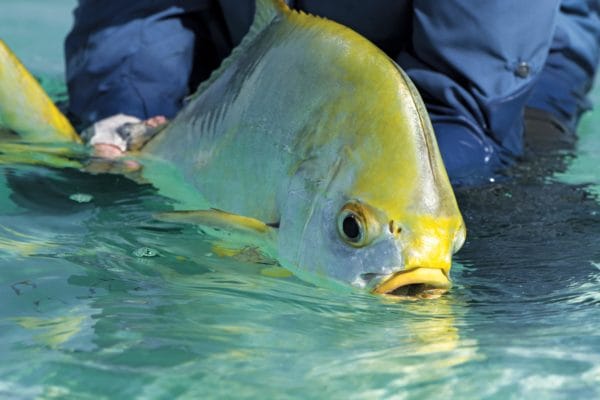 Alphonse Island News
Alphonse Island has an enviable world-wide reputation as one of the best saltwater fly fishing destinations with the most comfortable accommodation and facilities. The 2017-2018 season will raise the bar considerably both in the fishing department and hotel. An impressively stocked and newly renovated fly-shop is ready and waiting to cater for all your fishing needs and requirements. Alphonse Island will take delivery of a full fleet of East Cape EVO-X Skiffs in November. Renowned for their smooth yet shallow ride, these are fully equipped with polling platforms, Yeti coolers and large, comfortable bucket seats, enhancing the fishing experience. Fly fishing guests can benefit from in rooms amenities from Renzetti, including a fly tying vice and tools. The watersports facility has been completely transformed to include the new Barnacles Bar that offers guests a full range of spirits, selected wines and soft drinks, teas and coffees. It is the perfect place to enjoy a freshly brewed coffee prior to boarding the boat to head to St Francois for a thrilling and exciting day of fishing in the morning. Returning in the evening, guests can stop and celebrate their catch. If your muscles ache, Azure Spa has a new destination and a wonderful range of therapies and massages. The new Sunset Bar will open in November and is located on the expansive sugar soft, dazzlingly white beach at the northern tip of Alphonse Island. This tranquil spot is the ideal location for relaxing after a day of fishing and enjoying a pre-dinner cocktail or two!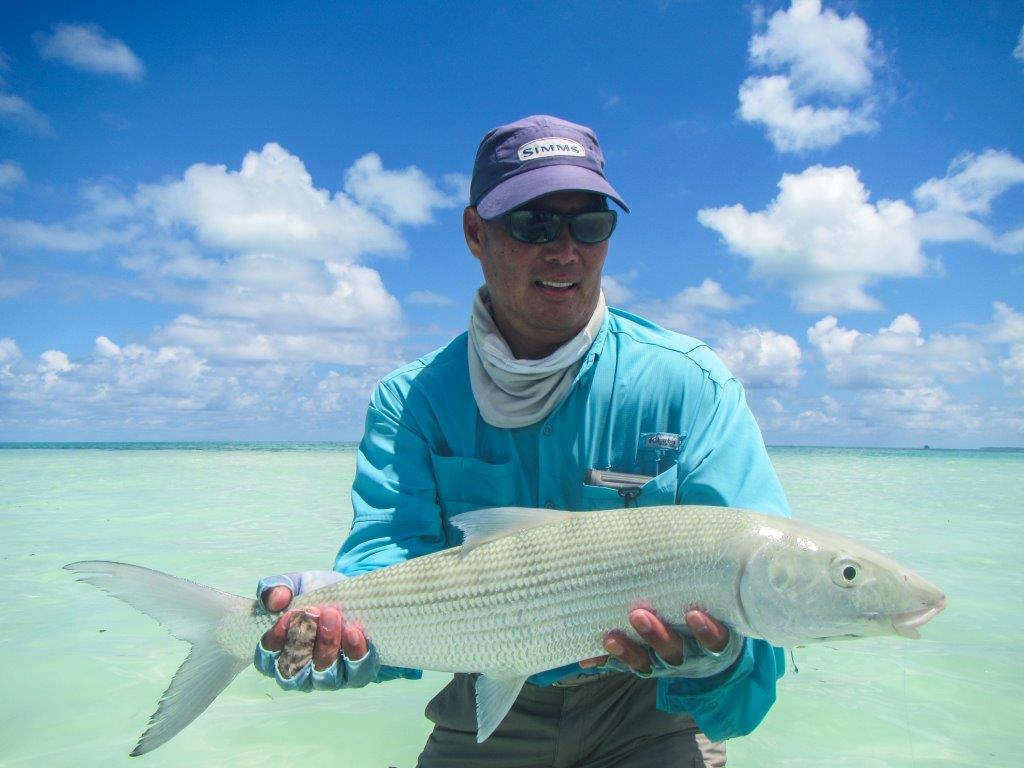 Astove Atoll News
Astove is an adventure anglers' paradise. The Coral Lodge caters to just six guests per week and the rugged, wild and remote setting makes Astove the perfect destination for those seeking a unique, isolated and totally thrilling fishing experience that is like no other. With a short ten-week season and only hosting 60 guests per year, Astove is the ultimate destination for a private and exclusive encounter. The landscape has changed very little in a decade and this enables anglers to catch bonefish, giant trevally, triggerfish, milkfish, indo-pacific permit, grouper, barracuda, tuna, wahoo and a multitude of other species. Bonefish weighing up to a mighty 9 lbs can be caught in the magical shallows of the White Lagoon and Astove Atoll is where monstrous GTs can be caught on fly whilst wading the flats. The 2016-2017 season was no exception with anglers on average landing 6 GTs per angler per week and the extremely impressive one-meter mark was broken on numerous occasions.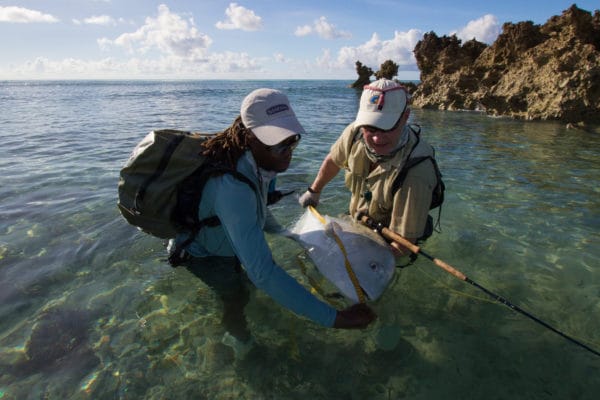 Cosmoledo Atoll News
Known as the GT Capital of the World, Cosmoledo Atoll has more GTs frequenting the flats than at any other destination on this planet. Last season saw one of the most successful seasons to date with 1,206 GTs landed between 86 guests, averaging at just over 14 per person during 6 days of fishing. With areas that have never been fished before, the abundant variety of species on offer is astounding. The triggerfish, bonefish, indo-pacific permit, barracuda, snapper and grouper make this destination complete.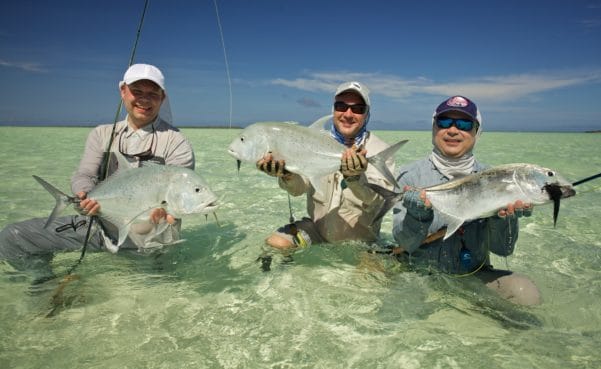 If you would like more information please contact Charlotte Chilcott or Peter McLeod or call us on ++44 1980 847389. Alternatively click HERE if you would like us to contact you.