Below is the latest news from Alphonse, covering the last four weeks. It has been a rather different festive season on the island to those of recent years, with fewer rods fishing but with families on the island enjoying Alphonse and her surrounding atolls.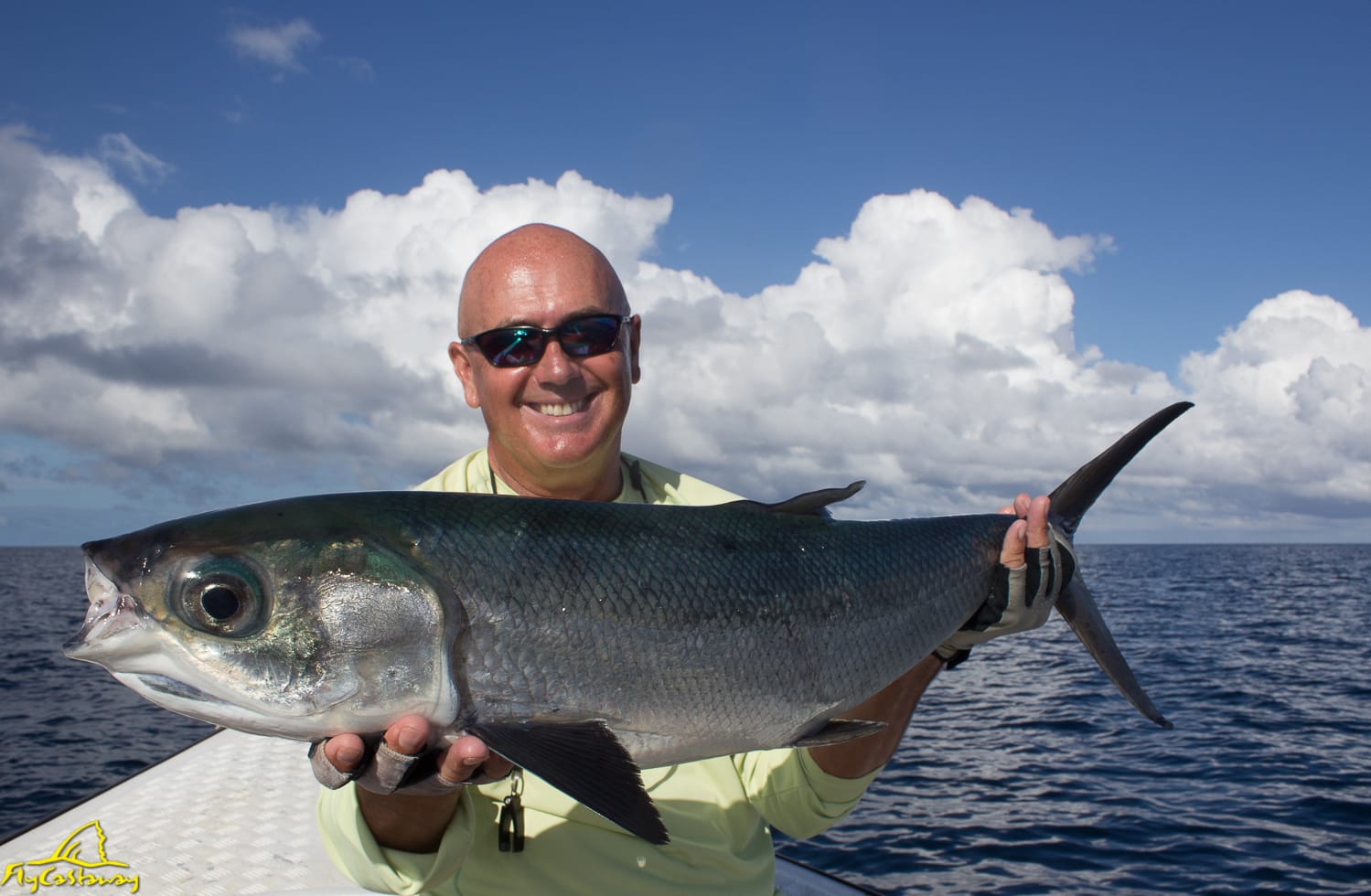 Christmas and New Year has come and gone, with some fantastic outings and festivities to celebrate the two occasions. Alphonse has become a destination that is well suited to fly fishermen, couples and families. The combination of fly fishing, game fishing, snorkeling, lunches on the flats of Bijoutier, Tiger and Tam-Tam make for an amazing week full of activities. This festive season has been blessed with so many good days of weather and so many fantastic families to enjoy it with. Along with Christmas lunch at Bijoutier and New Years eve on Tam-Tam flat the amazing catches continue to roll in on St François as well as Alphonse.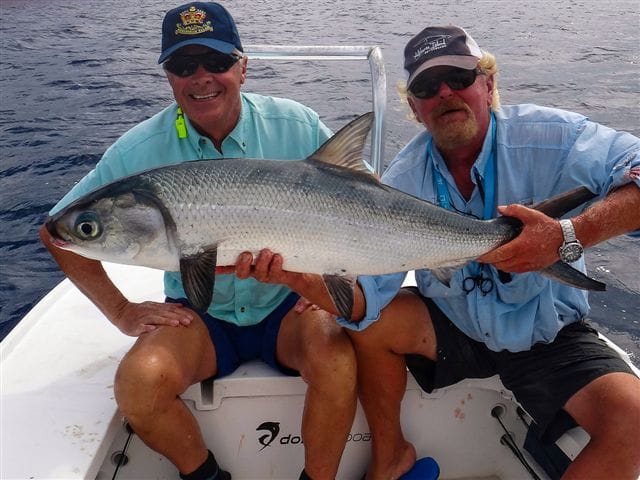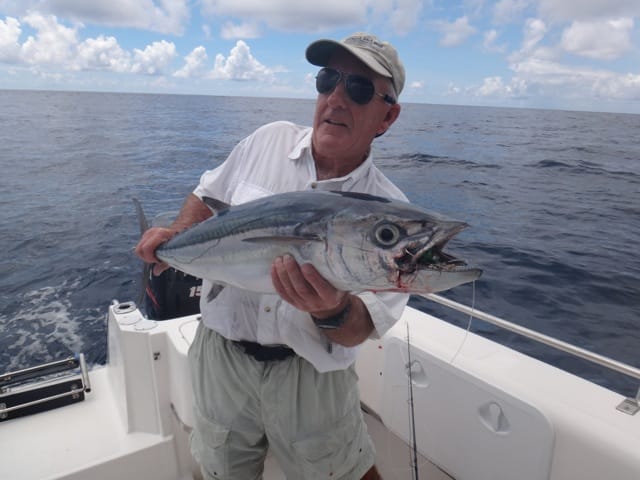 All the fabled fish species have been around in really good numbers and the photos show just how incredible it has been. There have been "Grand Slams", "Trigger Slams", "Flat Slams", "Bills and Bones", double Milkfish, 4 GT's caught by one angler in a day and many more.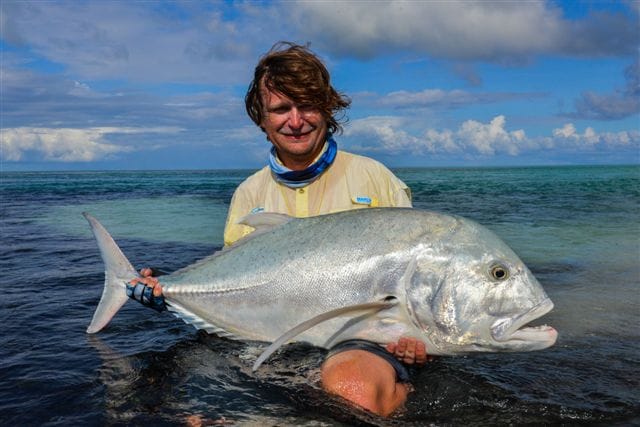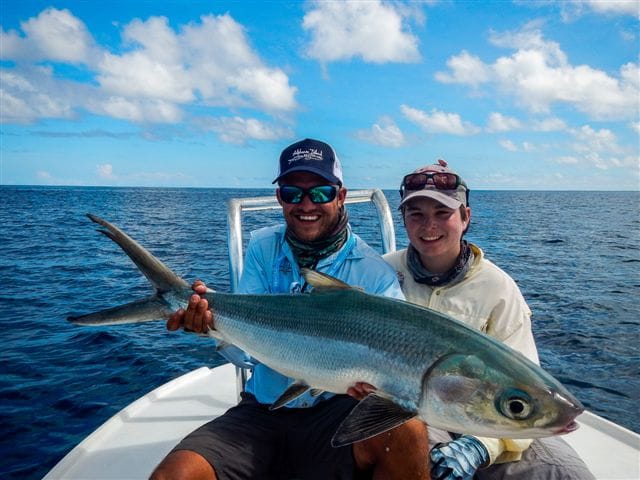 Memorable catches like Jan Hradecky's 110cm GT, which was caught on a NYAP and followed shortly after with a 20 lbs milkfish on the same day. Dave Hall landed a big Napoleon wrasse and a dogtooth tuna double up with Tom Hradecky. Murray Collins landed 4 GT's in one day and the team had 10 hook-ups between them. The sailfish, wahoo and yellowfin continue to feed only a couple hundreds of meters away from shore.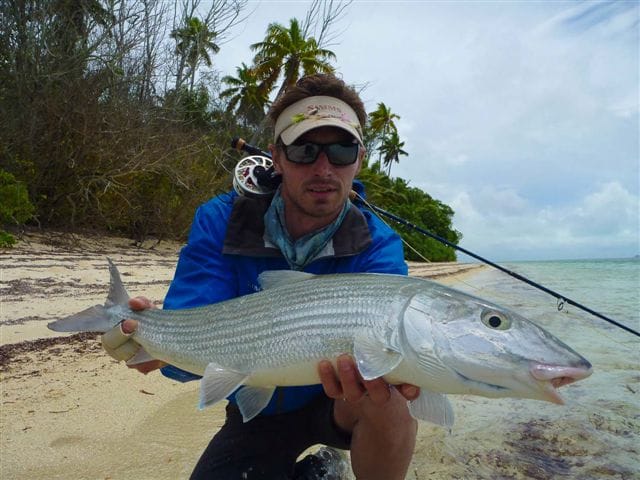 After reducing our rods to 6 for the festive season to allow more holiday makers we are now back up to 12 rods for the rest of the season.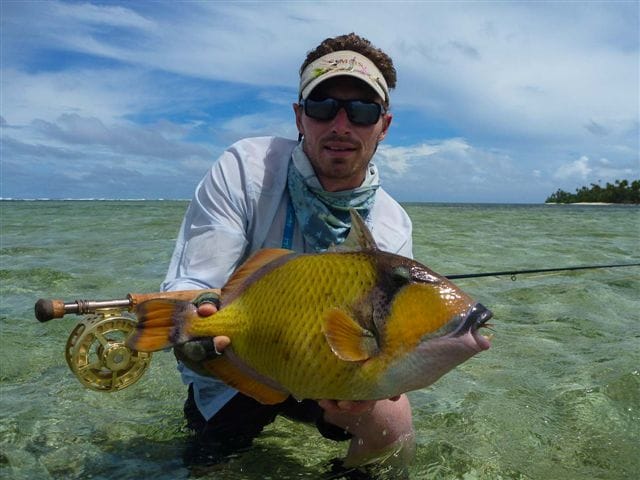 This week has started incredibly well as the big milkfish shoals are back and happily feeding in their thousands offshore. Day one started with some really big bonefish, 2 big milkfish, a "Bills and Bones Slam" and I have just heard over the radio that a permit has just been landed.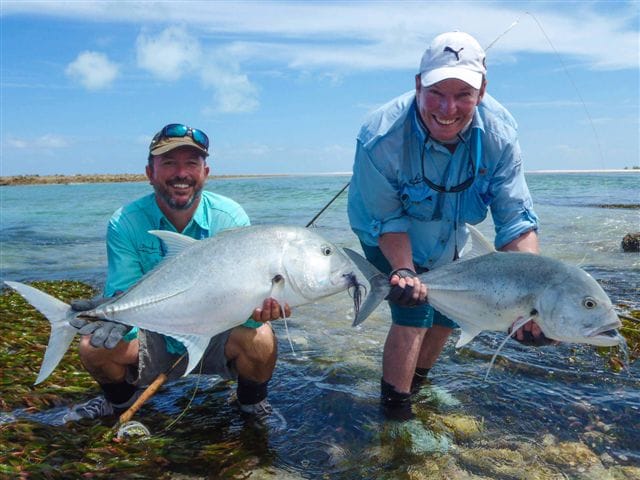 Until this weeks report. greetings from the Alphonse family!
If you would like more information on Alphonse Island or to hold space, please contact Charlotte Chilcott or call us on 01980 847389.  There is still some space available on Alphonse until the end of the current season so please do get in touch as space is limited.