Although the Alphonse Golden Grand Slam has, deservedly, taken top spot in the news recently, it was an immensley productive week all round. The latest report from the island …
This past week has seen the greatest fly angling achievements in the history of our Alphonse and St François fisheries, producing the first Golden Grand Slam in the history of fly fishing. This amazing feat was achieved by Matt Ivanov and guide Andrew Mayo who landed a milkfish, GT, permit, bonefish and triggerfish all in one day.
The following day saw a further two Alphonse Grand Slam's achieved by Helgaardt Muller and, once again, Matt.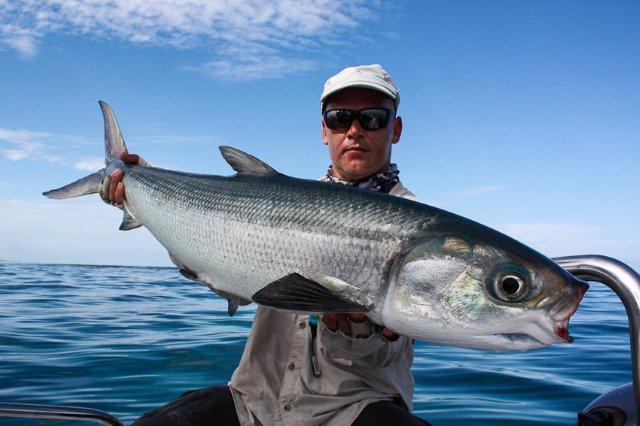 As always, our guests caught a great number of bonefish during the week, including some really good fish in the 6 and 7 lb class. A number of triggerfish were landed amongst the variety of species such as yellowlip emperors, bluespangled emperors, bluefin trevally and yellowdot trevally. All our anglers had good shots at GT's, permit and barracuda during the week as the fishery really starts to turn on. The St François milkfish fishery is starting to cook with 15 fish hooked and 6 landed during the week; the big milkfish schools feeding at sea have now started to appear into the lagoon feeder channels.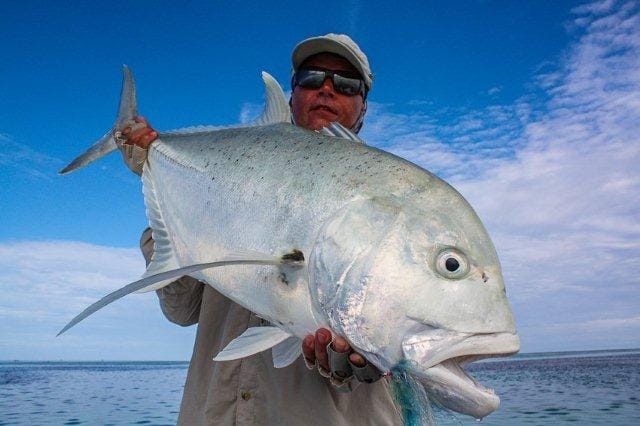 The large manta rays which signalled the beginning of the milkfish schools are a real spectacle as they feed with the milkfish. As St François is an important feeding ground for the Green and the endangered Hawksbill turtles, the flats are currently full of them. Our archipelago is a naturalists' paradise and it's really a privilege to be able to immerse oneself in all this natural beauty. On the bluewater fly fishing side the ever increasing numbers of sailfish continue to give anglers the chance of catching a "Bill and Bone" further adding to the achievable possibilities.
It's been a wonderful week on Alphonse once again!
Best regards from the Alphonse Fishing Team.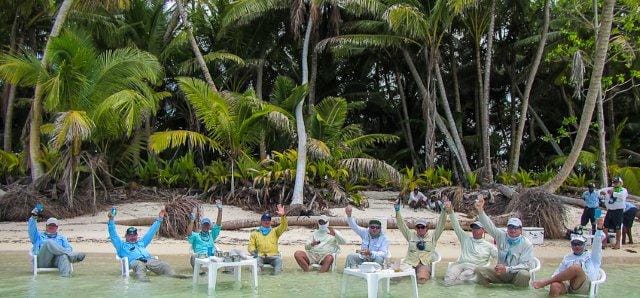 Summary of fish stats for week 3 – 10 November 2012
441 x Bonefish, largest 7lbs
7 x GT's, largest 35lbs
1 x Permit, largest 10lbs
1 x Giant Triggerfish, largest 4lbs
3 x Yellow Margin Triggerfish, largest 8lbs
6 x Milkfish, largest 35lbs
45 x Bluefin Trevally, largest 10lbs
7 x Bohar Snapper, largest 12lbs