We know Alphonse and St Francois combine to make a phenomenal fishery and despite somewhat inclement weather in the last couple of weeks, it shows its true colours by continuing to provide some fantastic saltwater experiences.  Three friends (the 3Ms) have just returned and shared their thoughts with us.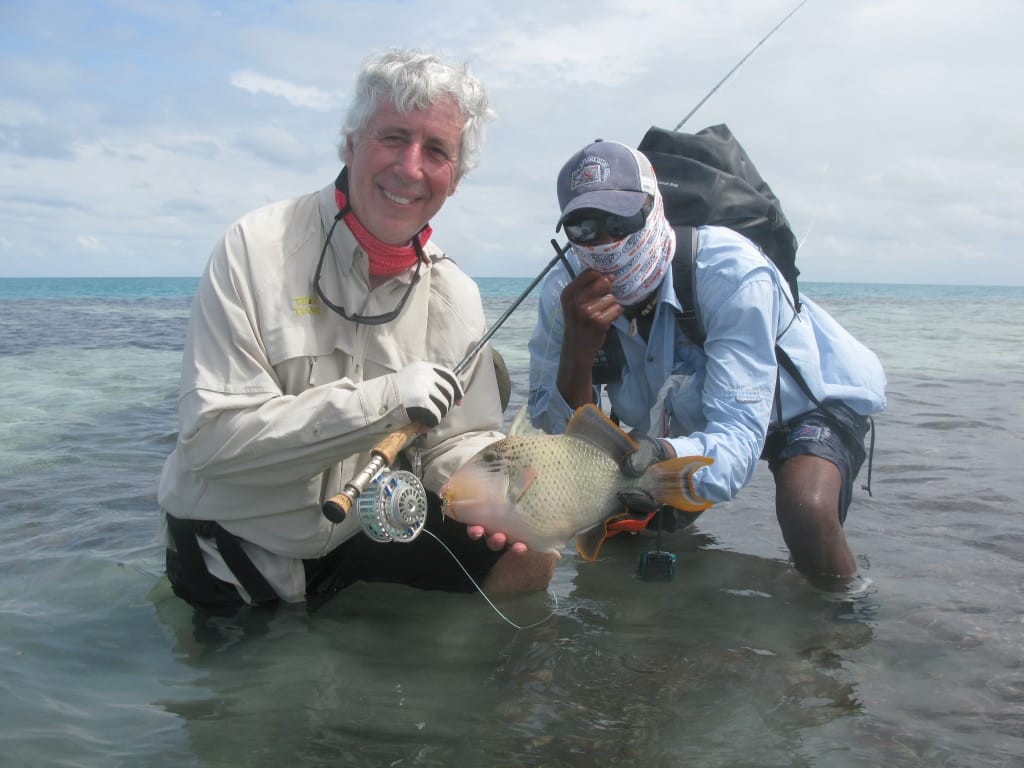 Awesome place, great guides and fantastic service from you guys. I've attached a better pic of my 45 lbs GT and one of my best bonefish of 5 lbs.  Weather mixed but we were out every day.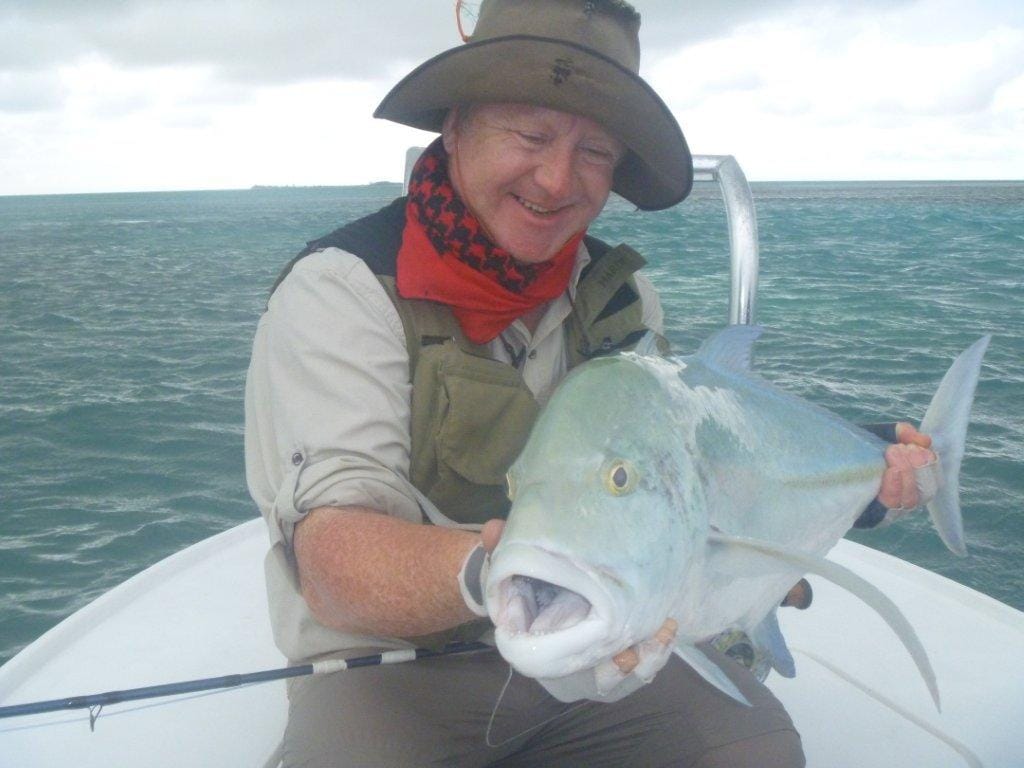 Have just returned from Alphonse – a very successful trip with many quality fish landed and returned…. above is a 15 lbs bluefin trevally taken by me, the largest  landed this last week of these tough, exciting and apparently abundant fish.  The bluefin trevally along with the bones, GTs, tuna, milkfish, permit and a range of reef species; groupers, emperor, snappers were readily found and plenty were caught.  Guiding, cooking, service and atmosphere were very professional and low key. The accommodation was good. We were well attended to by Chris and Anne Leslie, their staff and the team of guides.  I would strongly recommend this and must thank you for your careful advice and arrangements which made this happen without any hindrance .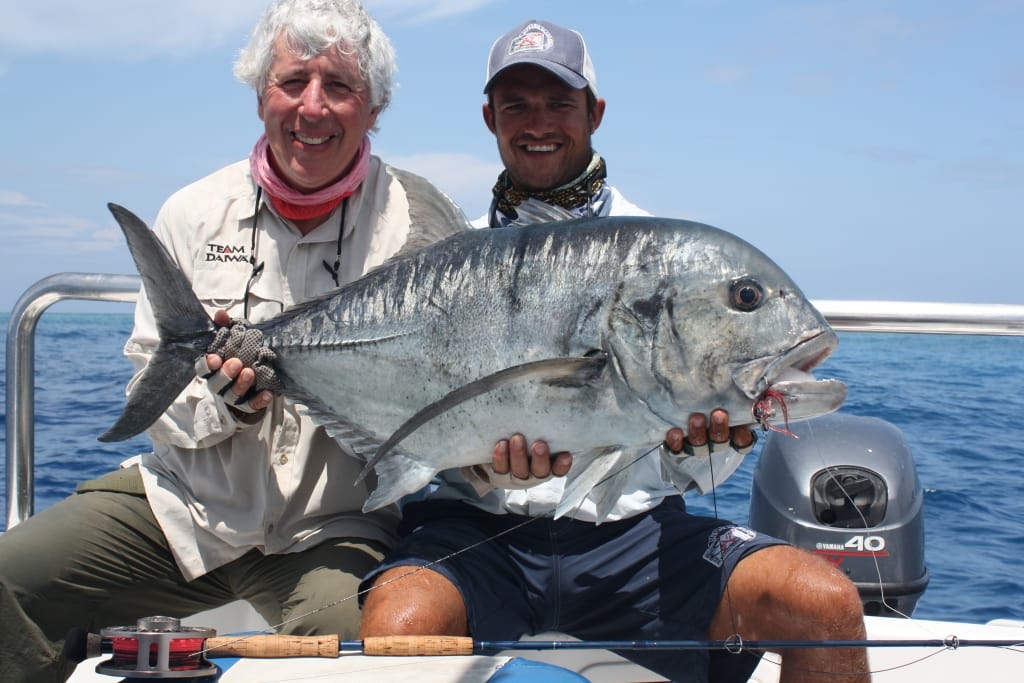 Back home and ploughing through the e-mails, but pausing frequently to think of those flats, that clear blue water and those fish.  I caught plenty, but missed a lot of chances: a bonefish practically took the fly out of the mouth of a large permit which was chasing my fly; I hooked a 50 lb GT only for it to cut the fly line on the only coral head for hundreds of metres; I lost four trigger fish and missed many, many more, and landed none.  We saw milkfish, but they were in small groups and spooky so I only had about three meaningful shots at them.  I had some excellent bonefishing, which I'd never done before, and learnt a huge amount for future trips.  So, it was fantastic, but I don't have many trophies to show for it!  The accommodation, guides, food, service and atmosphere were outstanding.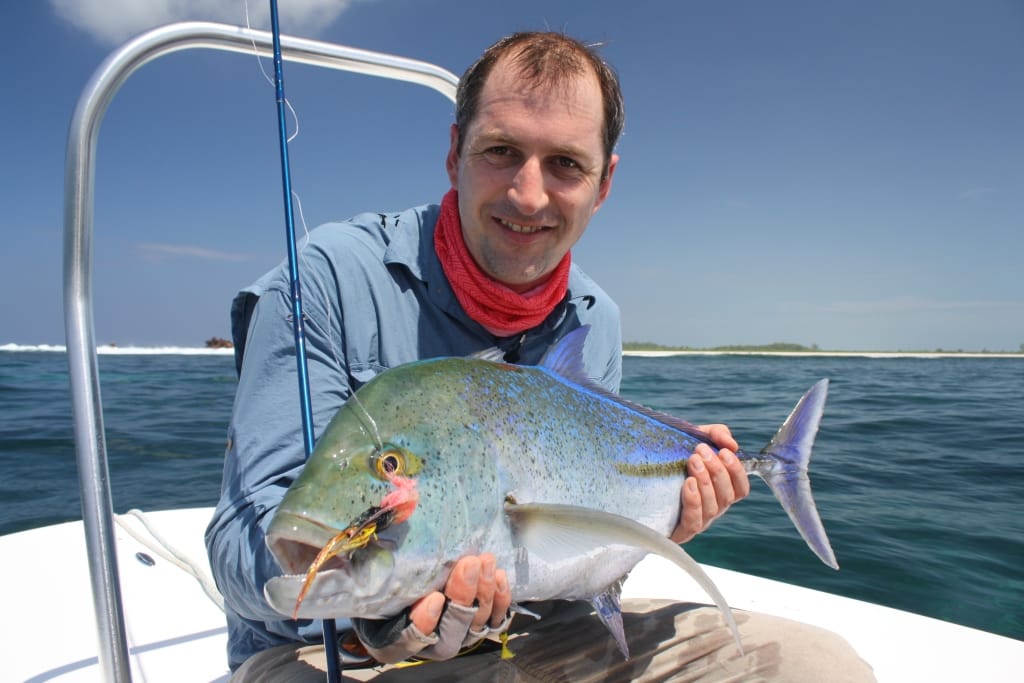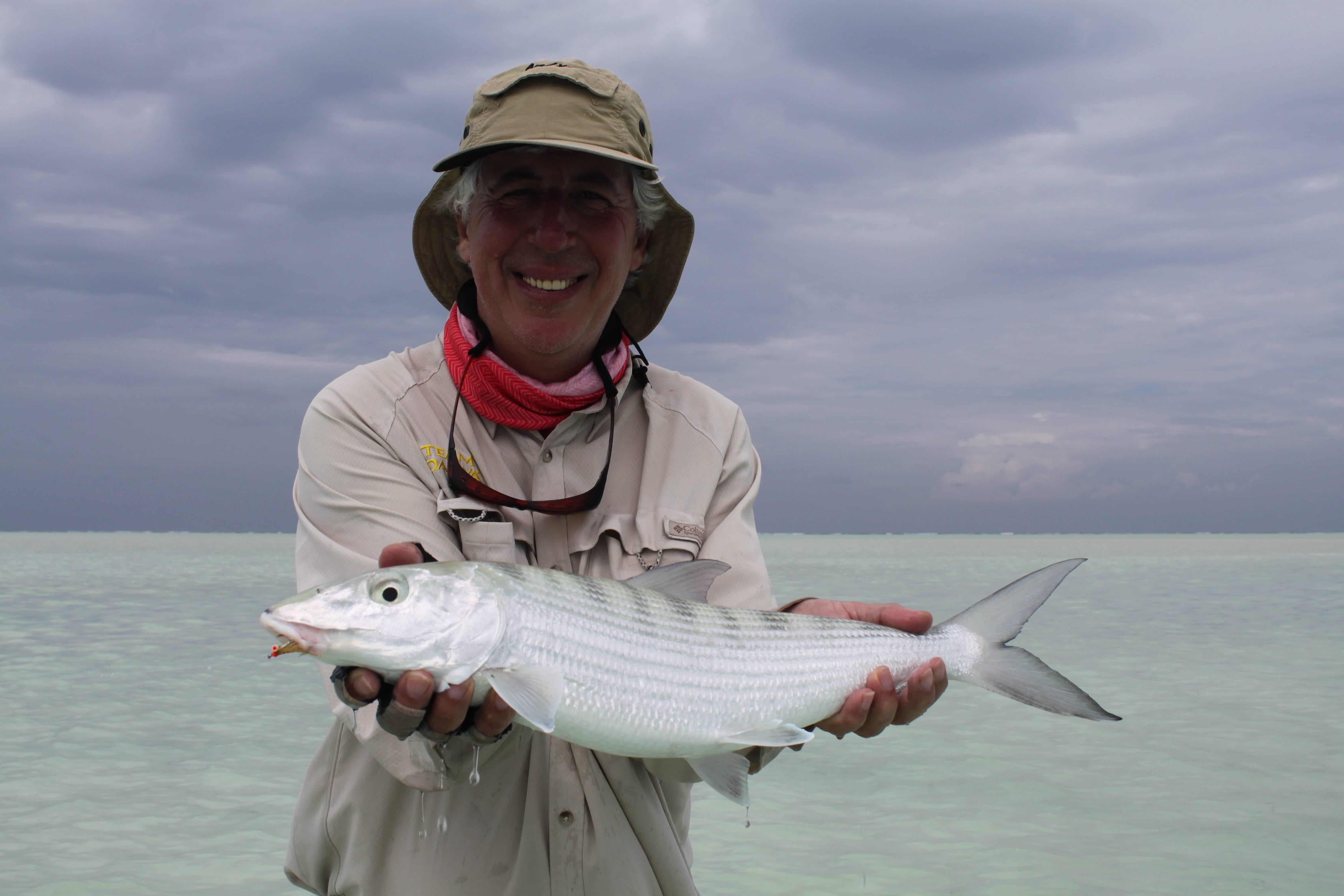 If you would like more information about our hosted week or any of the other space, please contact Peter McLeod or Charlotte Chilcott or call +44 (0)1980 847389
The Alphonse reports will be updated on the blog weekly so please follow the seasons reports