Millpond-like conditions have made snorkelling in the lagoon spectacular over the last two weeks. Delia Carolan and Susan Conway had close in-water encounters with juvenile Green and Hawksbill turtles this week. During a drift dive through the Alphonse channel they were suddenly encompassed by a large group of the usually shy black snapper, a rare sight! Sue was amazed by seeing the golden fins of Permit within her reach and the equally inquisitive Batfish.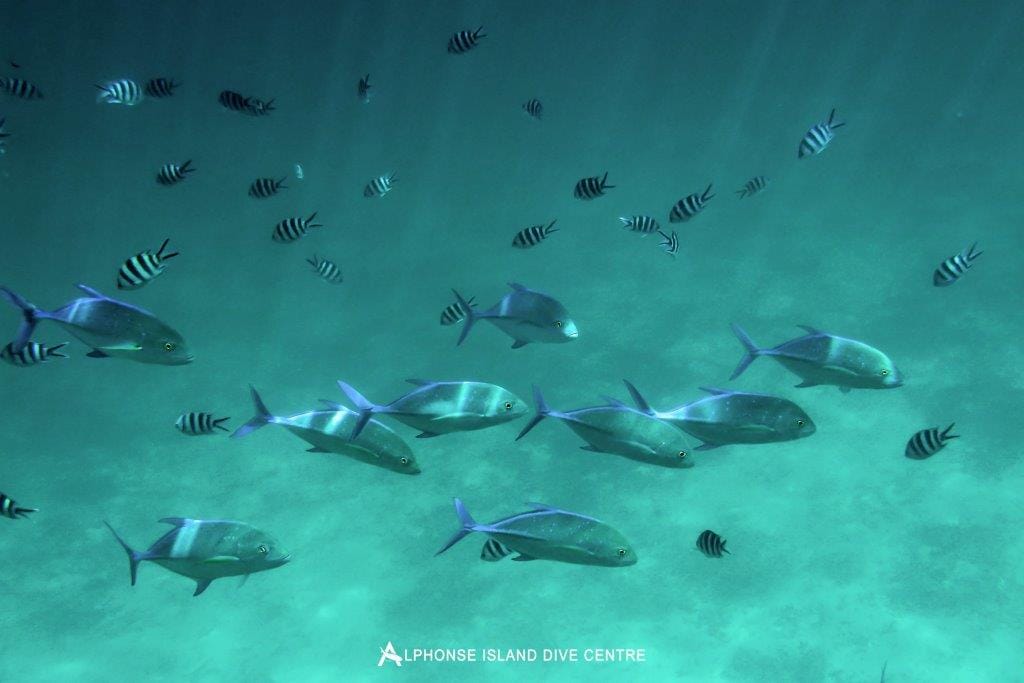 Congratulations to Delia whose confidence grew throughout the week allowing her to share special moments like being engulfed by hundreds of Yellow Goatfish, Damselfish and Bluefin Trevally and spotting a huge stingray in the sand beneath.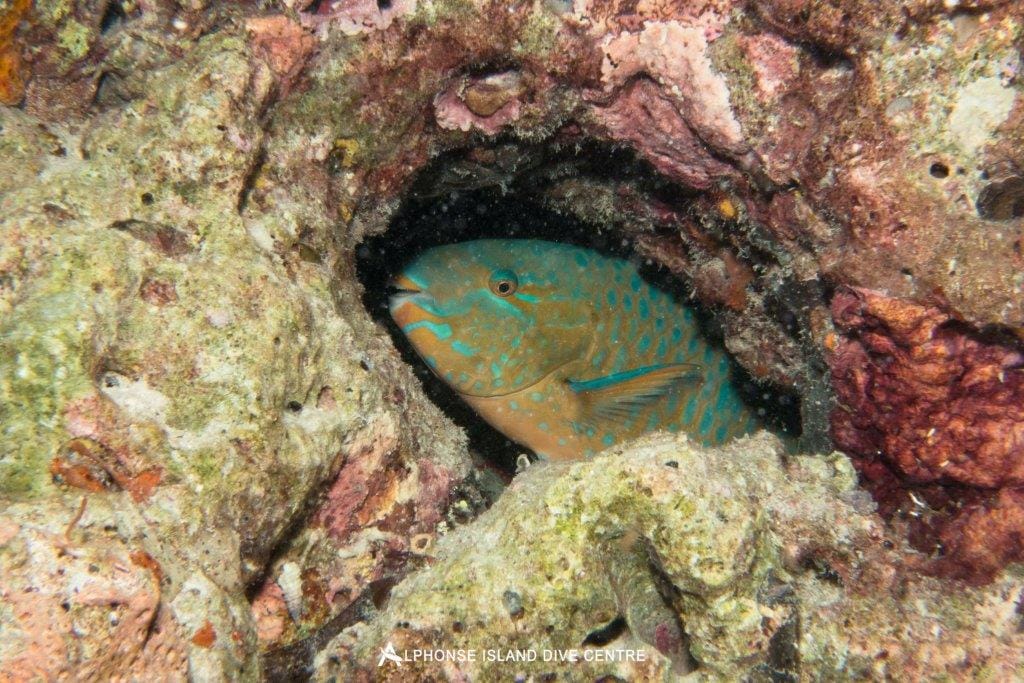 Under the water, the Alphonse Dive team have been exploring the House Reef at night and observing a complete shift in the marine life that is on show. The reefs have been covered in the red glow of shrimp's eyes and alive with feeding cowries, sea cucumbers, moray eels and lizardfish.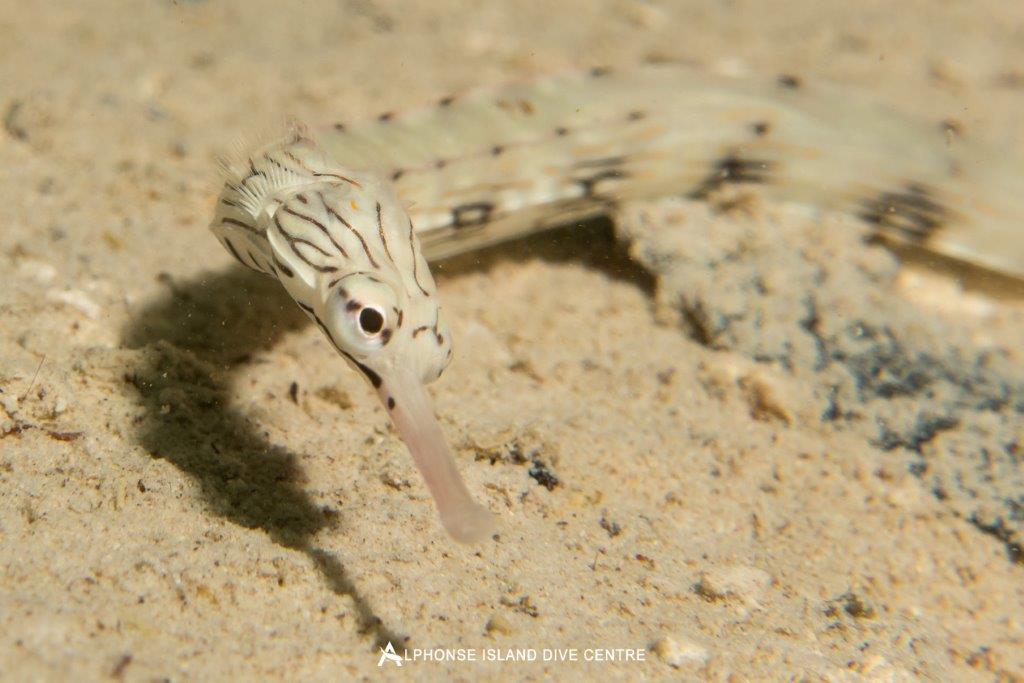 Diver Ari Fernandez was astonished on one full moon dive by the amount of bioluminescence and zooplankton which we saw corals feeding on by catching the prey in their extended tentacles. What a natural phenomenon to have witnessed!
Best Fishes,
Lucy Martin and Sam Balderson
For more details about diving on Alphonse, please contact Charlotte Chilcott or call the office on ++44 1980 847389.