The new season for diving has begun on Alphonse Island bringing with it new dive management: Instructor Lucy and Divemaster Sam. Our dynamic team brings several years of local diving experience and utmost enthusiasm for sharing memorable underwater encounters with our guests. Here, the emphasis is on exploration, discovery and conservation of this highly remote and rarely dived part of the world.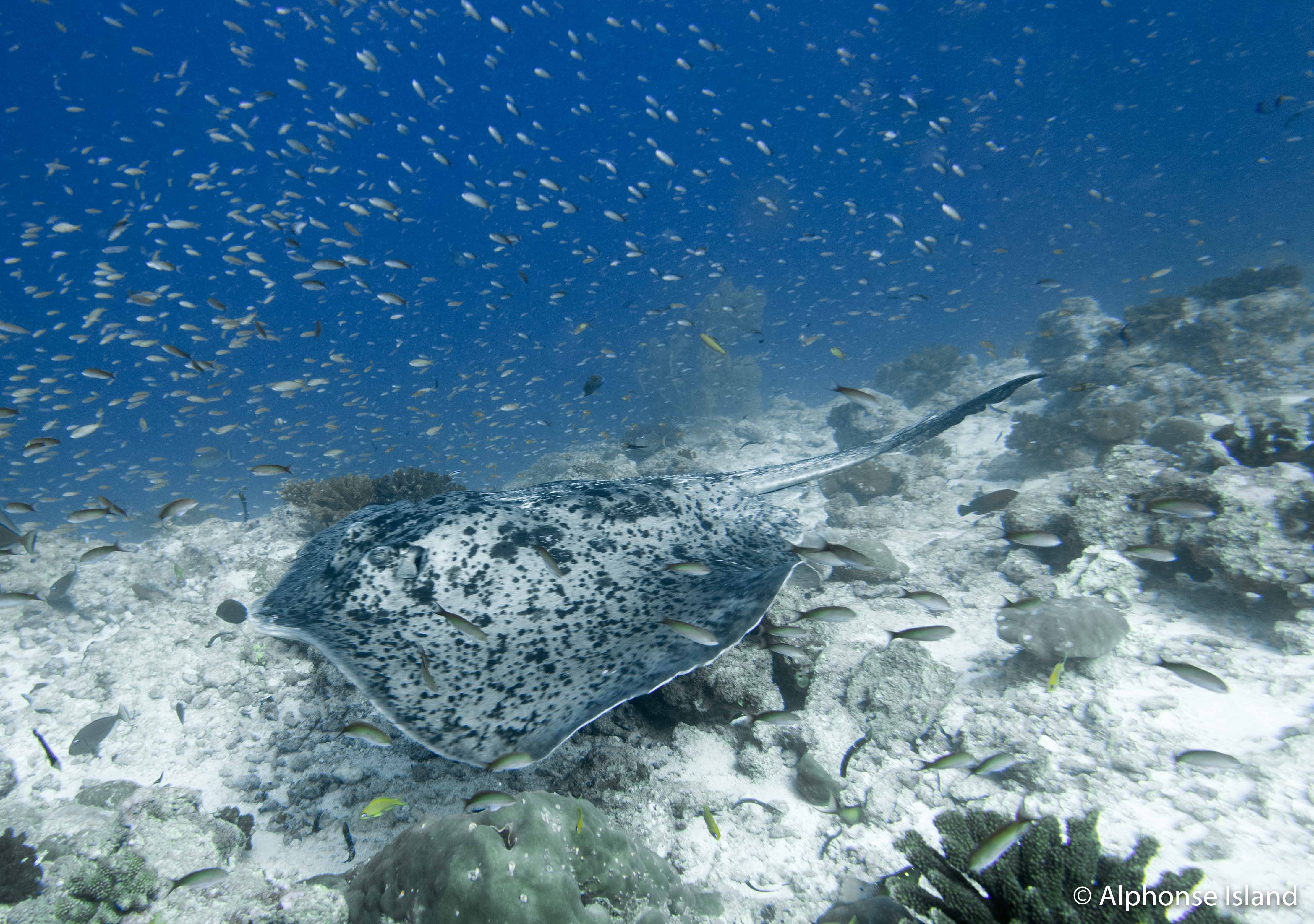 Alphonse Island Dive Centre is newly registered with the PADI training agency and now offers a variety of courses geared towards novices or those looking for advanced training. Divers may also wish to learn about coral reef ecology and conservation through a variety of specialty courses conducted by our marine biologist.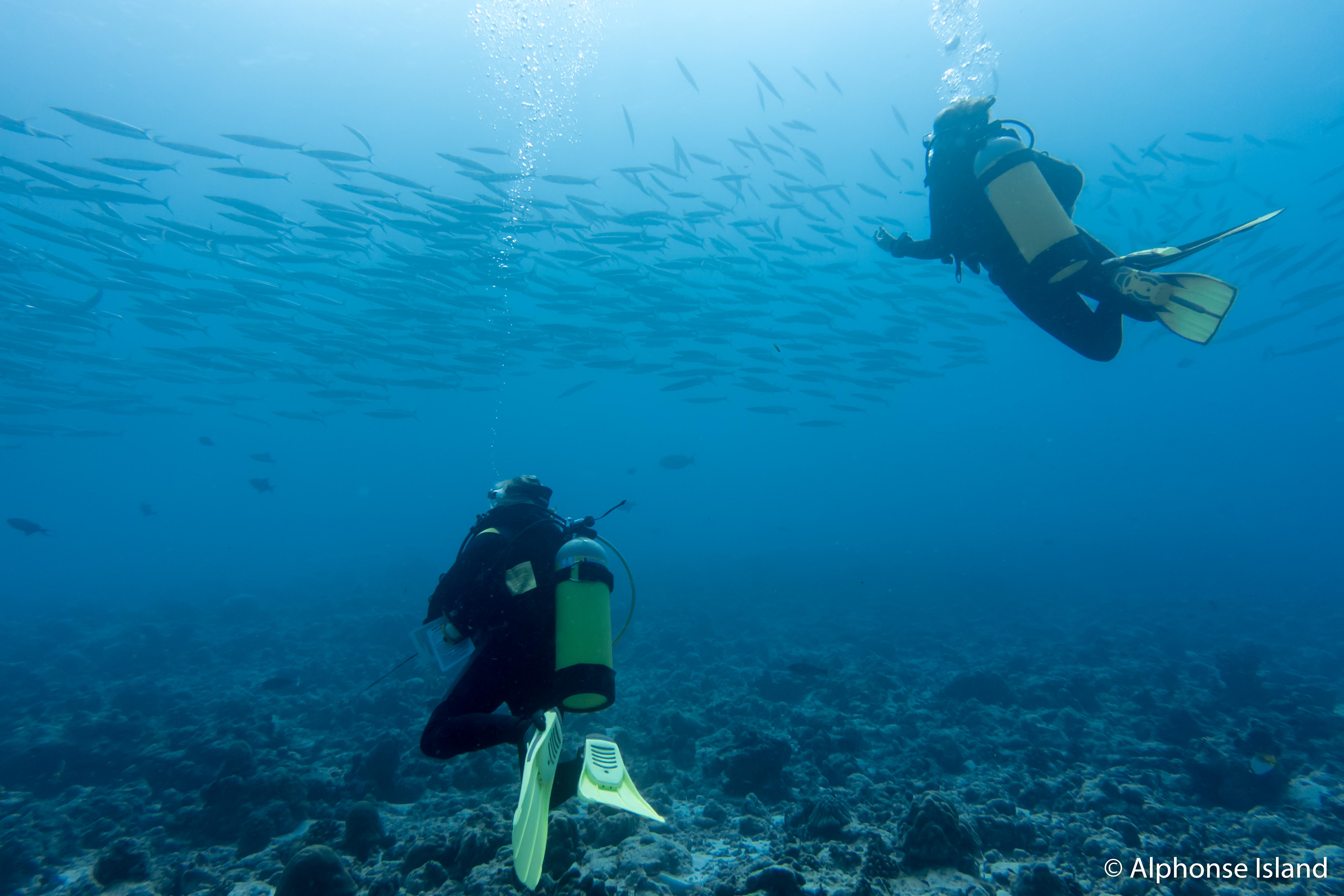 The first few weeks of diving have been incredible with guest and veteran diver Allen Northcutt proclaiming one dive to be the best of his life after encounters with huge individual schools of Snappers, Barracuda, Trevally and Fusilier.
Big fish have been commonplace with Giant Trevally, Napoleon Wrasse and Dogtooth Tuna closely inspecting Discover Scuba Diver Dominique Le Suere whose marine adventure continued later whilst snorkeling with spinner dolphins during surface interval.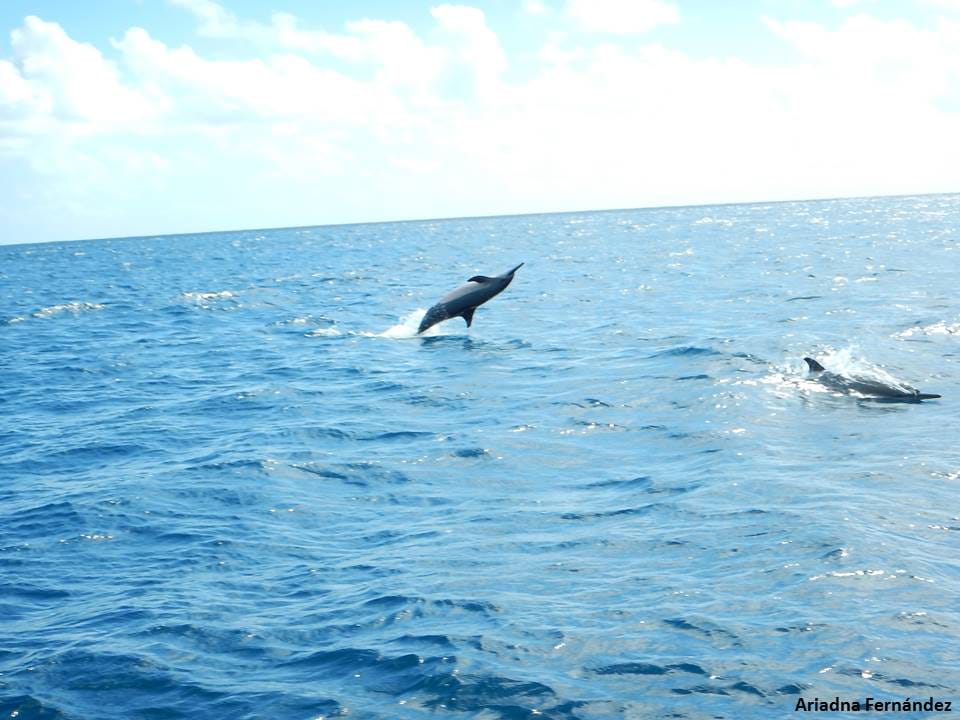 Alphonse has a thriving turtle population and not one guest has left without seeing at least six per dive. Scott Trerotola became quickly acquainted with a particularly large and friendly Hawksbill. The Eagle Rays are also out in force with several individual sightings as well as groups of four and a spectacular parade of 25 during one special dive with Ellen Mershon.
Discover Scuba Diving guests Charles and Frederique Vieville got up close and personal with a 2m long Nurse Shark and more have been seen on each diving excursion.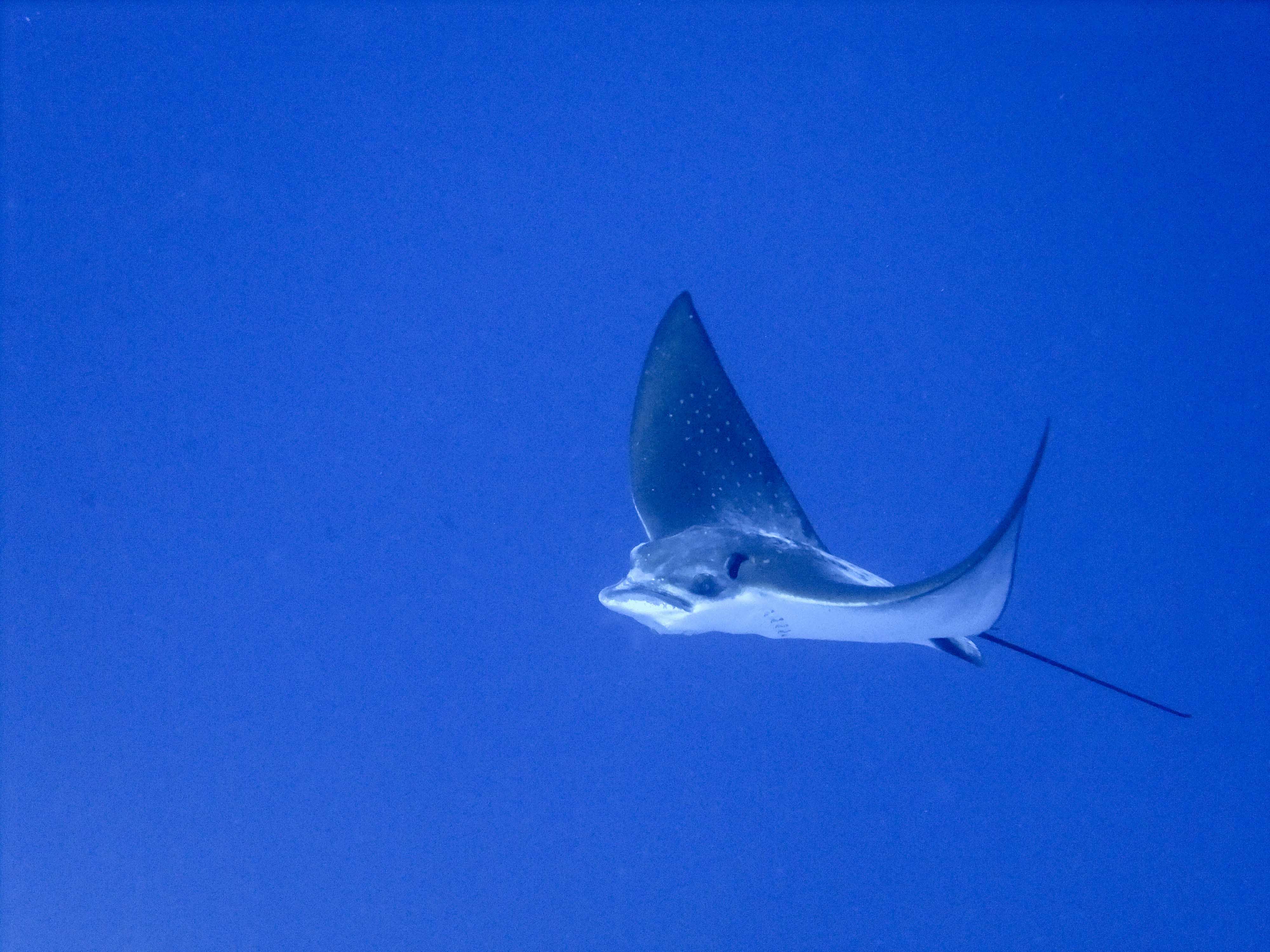 All we can say is that opening up Alphonse Island Dive Centre for the season 2015-16 has been spectacular and we look forward to more of the same!
For more details about 2016/2017 rates or for current availability, please contact Charlotte Chilcott or call the office on ++44 1980 847389.