Alphonse Island – a 'non-fishing' family holiday
Going on a 'non-fishing' holiday, to a fishing destination, with a fishing fanatic is always going to be a risky call.  I enjoy fishing, but not to the extent my husband does, so would our family holiday to Alphonse Island over New Year be hijacked by all things piscatorial?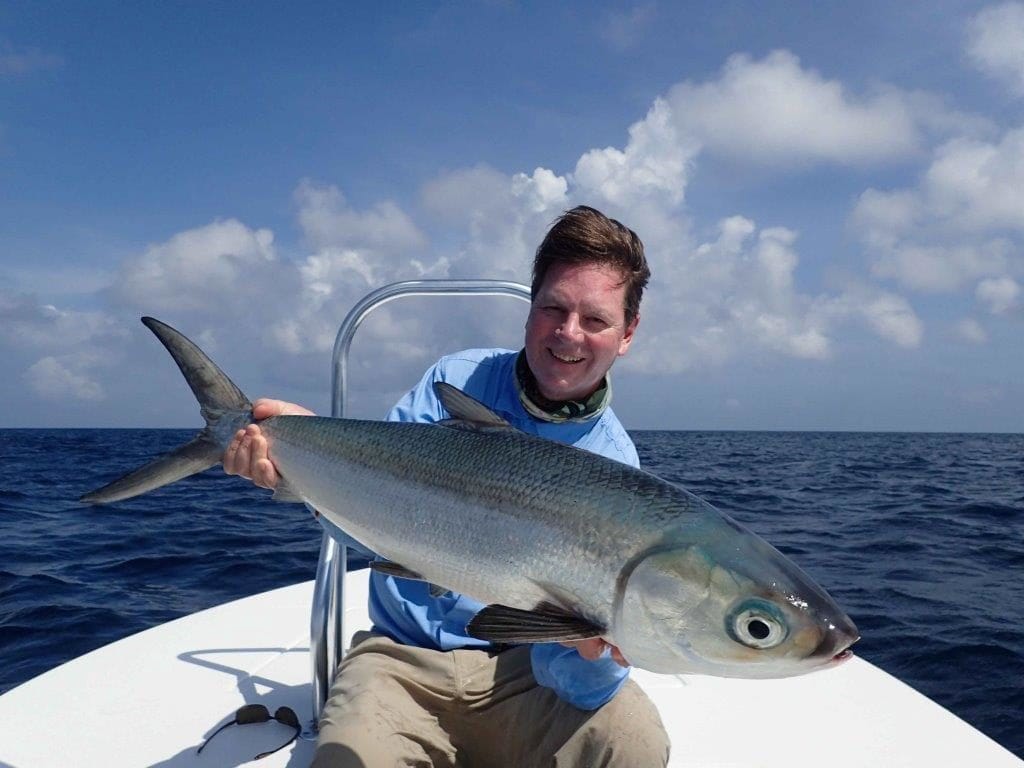 Well, the answer is probably yes – but I absolutely loved it!  I knew he wouldn't be able to resist the temptation and the writing was on the wall when the luggage seemed to contain little else but fishing kit.  Our sons came too and while they, like me, can fish they weren't anticipating much more than a casual flick of the rod here and there.  By day two they were totally hooked and are now almost as obsessive about salt water fishing as their father.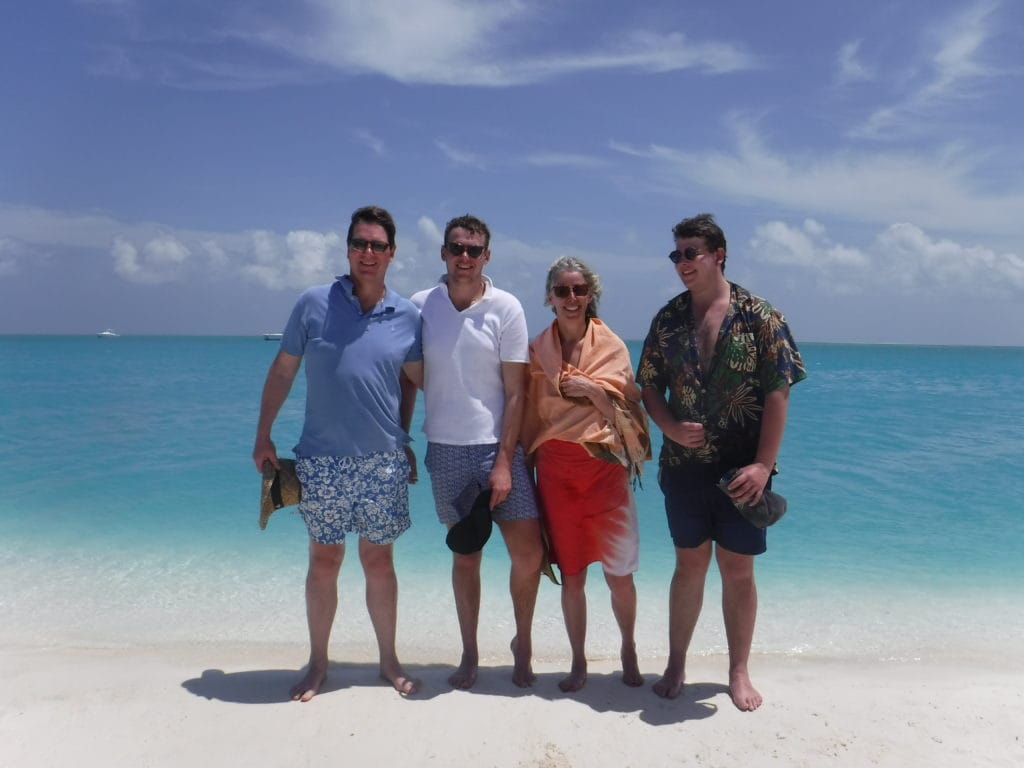 How on earth did it work then – that we all enjoyed one of the best family holidays ever?  Well, Alphonse Island is a complete joy.  The accommodation is gorgeous, the food wonderful and the team there couldn't be more welcoming.  You get around on 'sit up and beg' bicycles and nowhere is more than a leisurely five minute pedal away.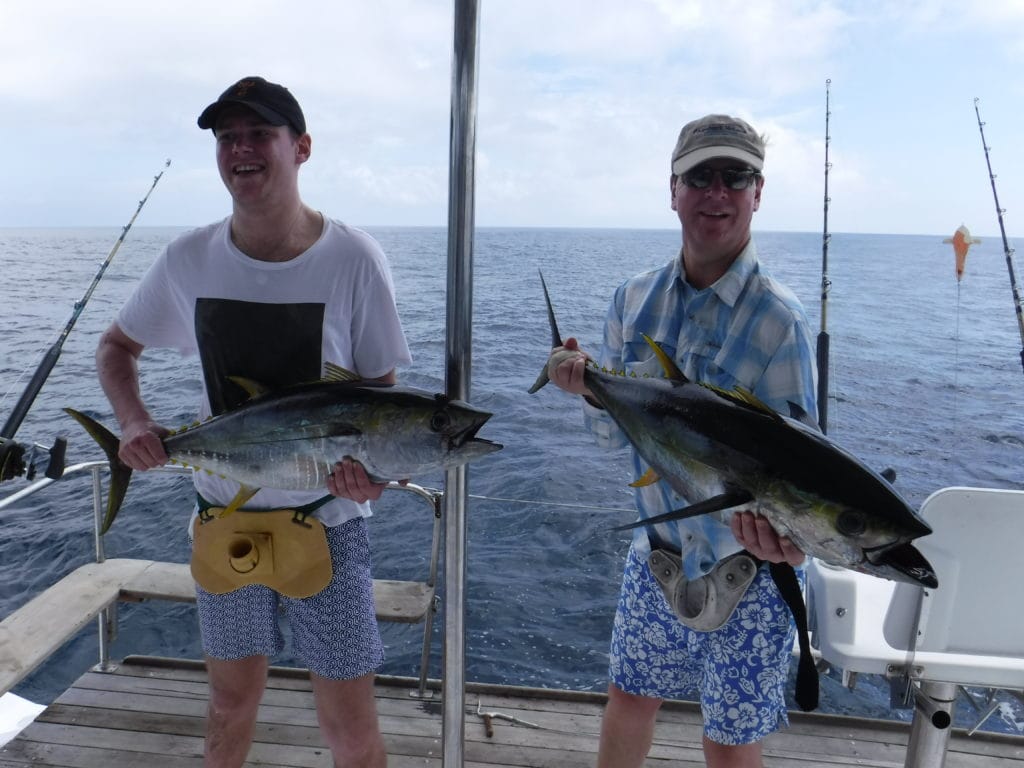 It's a very convivial place – not over done if you want to be private but if you feel like joining in it is good fun.  Evenings start with everyone gathering at the very jolly bar, where awards are given out for notable catches as well as notable disasters.  We came away with a hatful after a wonderful day spent blue water fishing where we caught tuna, sailfish, wahoo, giant trevally (father to son, 'that's the first and last you'll catch of those so make the most of it') and countless others.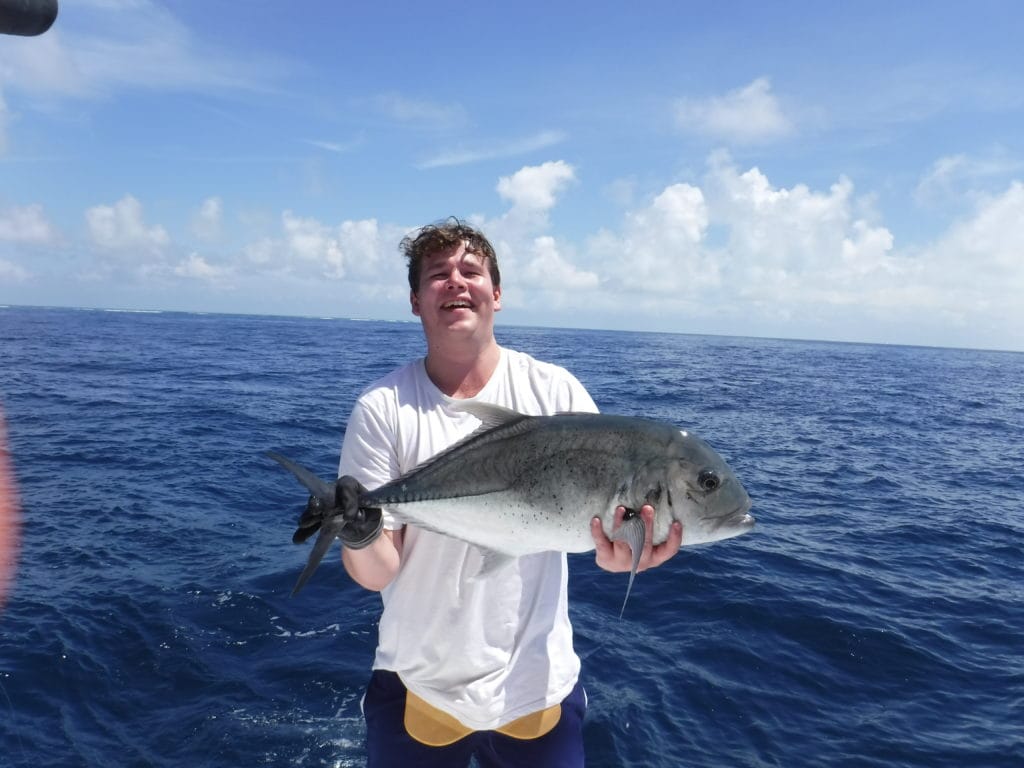 The serious fishing takes place on the breathtakingly beautiful flats around St Francois.  I landed 10 bone fish on my first morning.  So much more exciting than salmon fishing – when one fish in a week seems is more likely (for me anyway)! The boys and I spent a couple of outings targeting trigger fish – the wave their tails at you enticingly but seem impossible to catch. Frankly though, who cares when you were, as I was, standing on the front of a boat, being towed through this amazing watery wilderness by a good natured guide.  I even did a reef walk, which was definitely not part of my plan.  Tripping over turtles and almost catching an parrotfish persuaded me that that this seemingly daft activity is in fact perfectly sensible.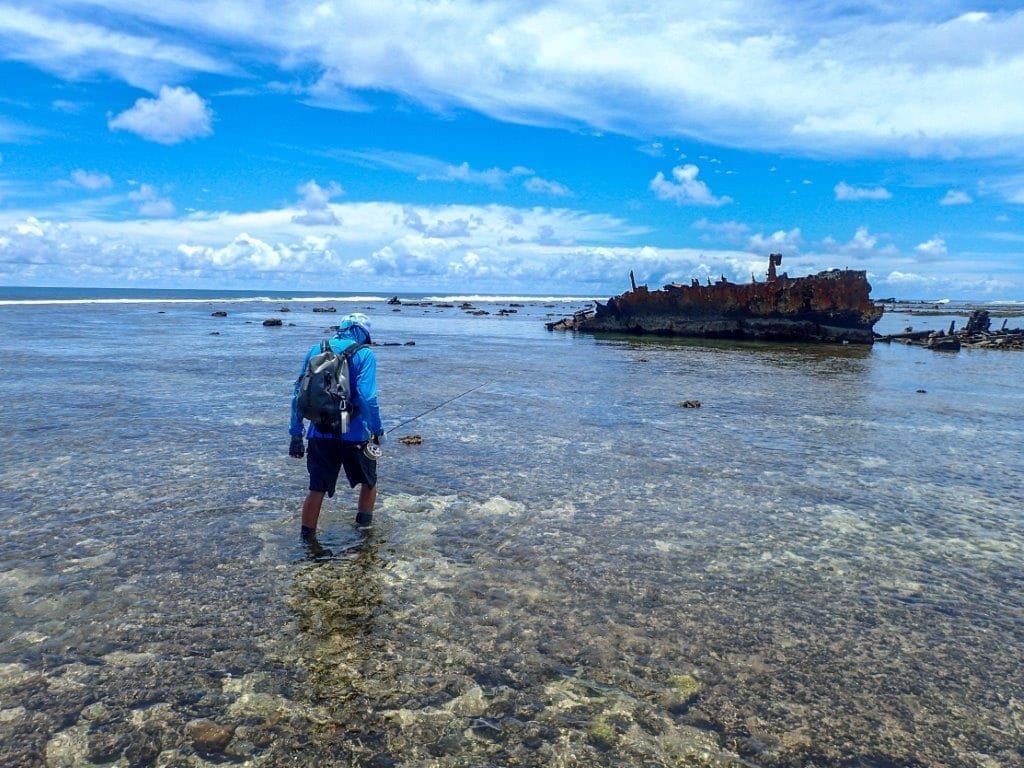 Back on Alphonse you'll find kayaks, stand up paddle boards, and an excellent dive centre.  Every day there are trips organised for those who aren't fishing and want to explore the island and its environs.  When I didn't want to fish I was perfectly happy by the pool or pottering about the beach.  It's these extra touches that are key to the island's appeal to both fisher and non-fisher – that there's something for everyone really does keep all comers happy.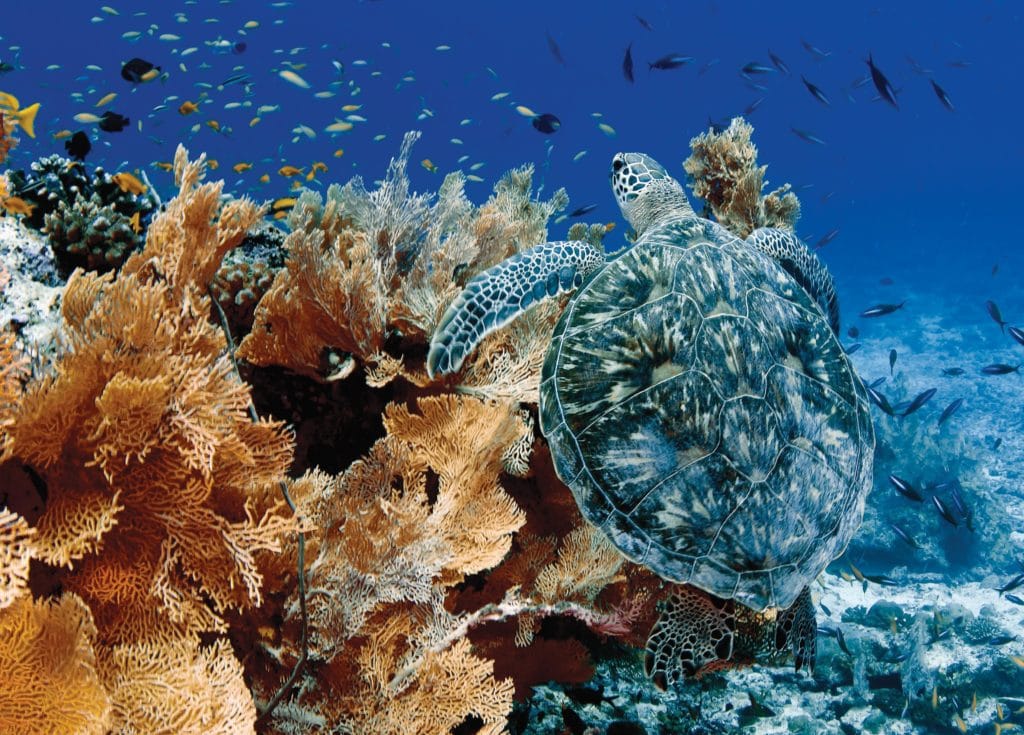 Among the highlights were the flats lunch on New Year's Day, laughing helplessly at the chaos of hooking three fish at once on the blue water boat, the very exciting 30 seconds when we had a sailfish on a fly rod, and just spending a week as a family doing something we all enjoyed.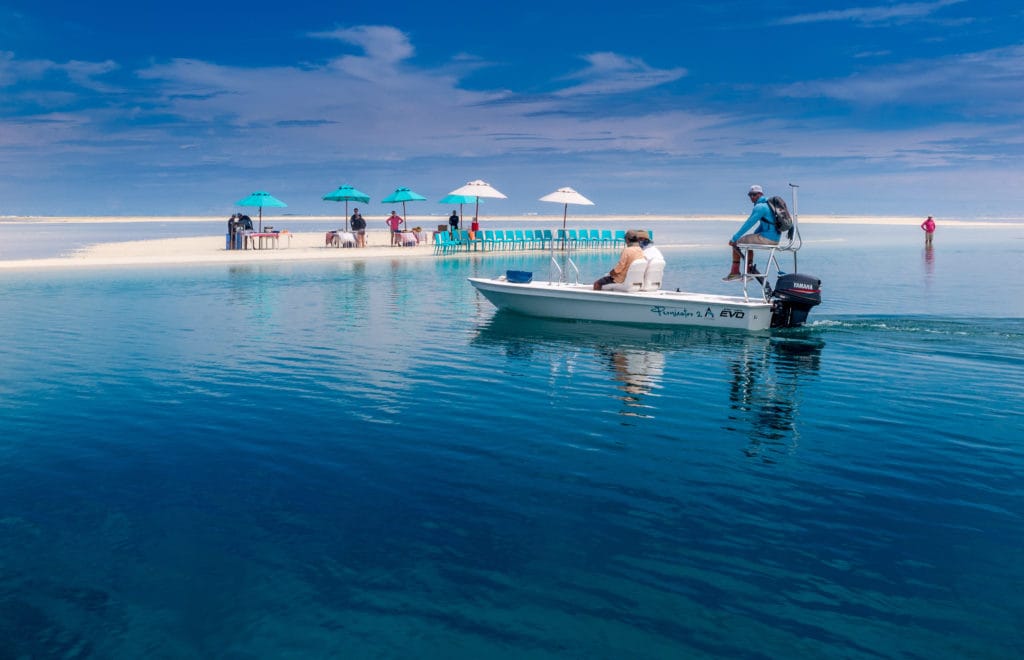 It was so good we've already provisionally booked to go back next year.
Please contact Charlotte Chilcott or Peter McLeod. Alternatively call the office on to +44(0)1980 847389 for more details.
To see the diving blog, click HERE. To view the Alphonse page, click HERE.