Alphonse Island Fishing News 1 – 8 April 2017 – Milks On The Flats
Alphonse Island saw a change in wind direction that made sure that the St François lagoon stayed cool all throughout the week and made for some red-hot fishing.  The bonefishing was available at any stage with 271 landed for the week.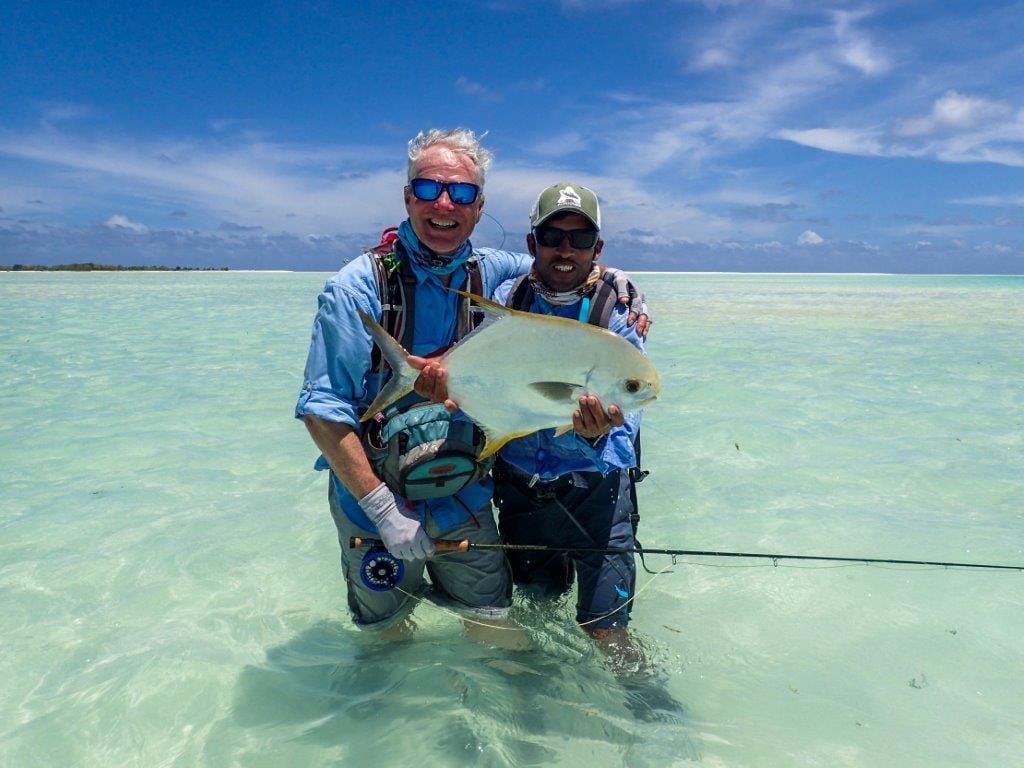 Scott Wakeman and Steve Gross opened the week in style by landing a pair of fin perfect indo-pacific permit. The triggers where around in good numbers and although they behaved like the finicky creatures they are nine were landed for the week. Jan Hradecky accounted for five in three days of fishing while being guided by his son Tommy.  We suspect inside information! Roland Vrydaghs, Scott Wakeman and Sam Balderson all adding to the triggerfish count.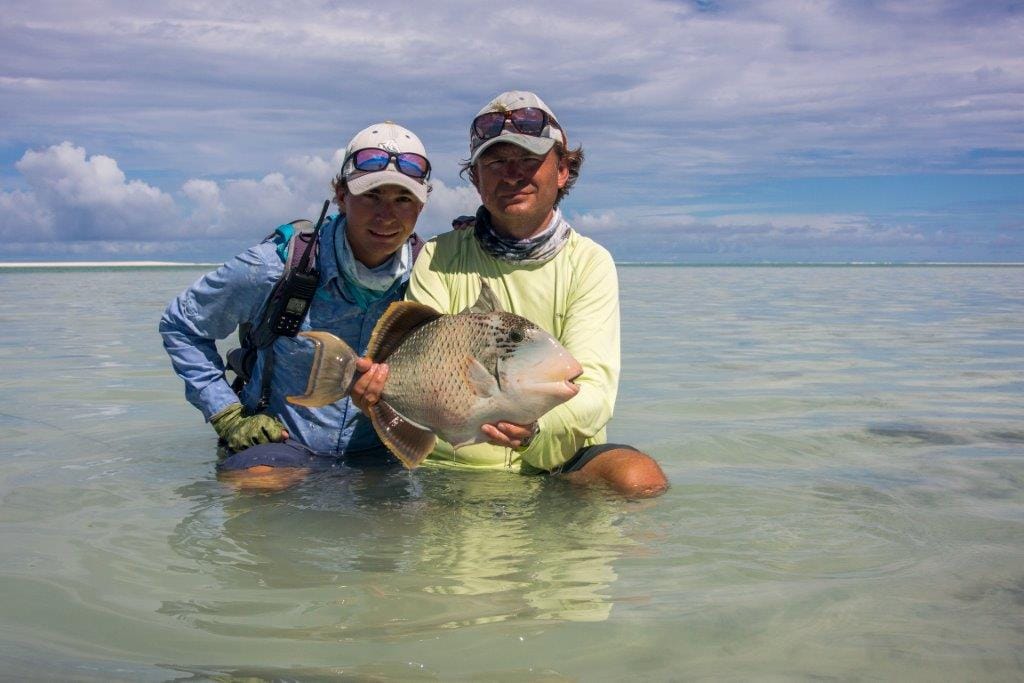 It was a productive week on the GT front with Bair Shagdarov landing five of the 10 GTs  caught for the week. Murray Collins, Sam Balderson, and Shaun Fredrickson all caught fish over 80cm with Tony Fredrickson catching his first ever GT on white sand, measuring an incredible 111cm. What more could you ask for!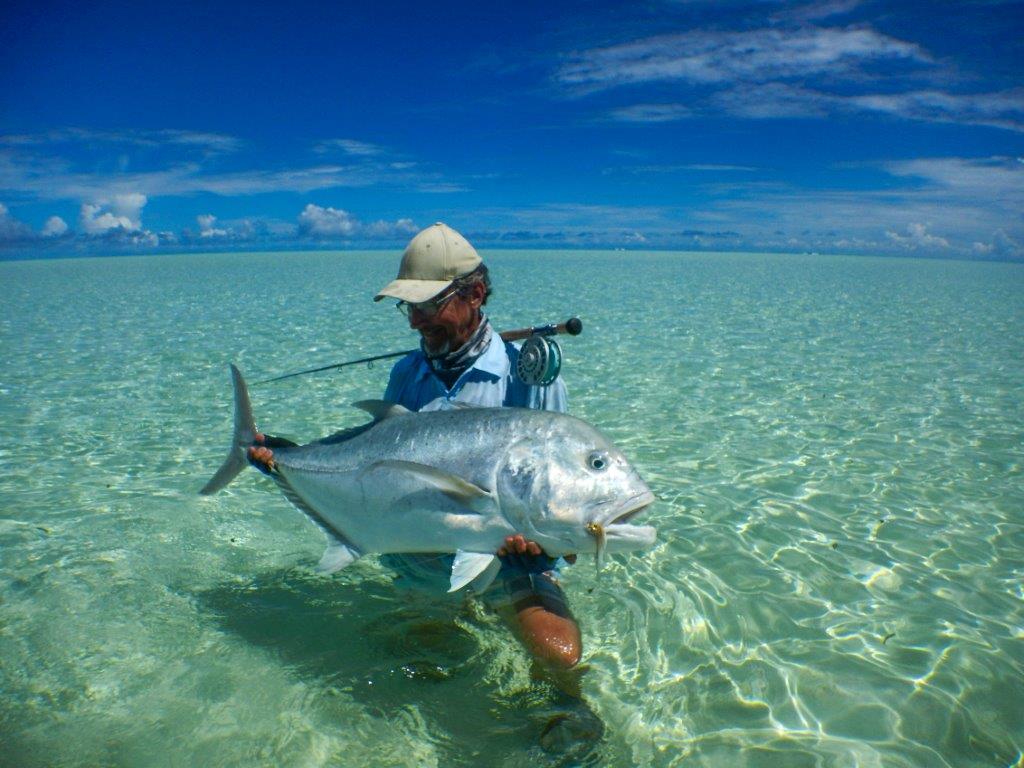 The stronger South-Easterly winds sent a fair amount of milkfish into the deep but a few groups remained on the flats while feeding in unusually tight groups. David Balderson spent a couple of days on the water and while doing so hooked and lost two large milkfish while fishing the flats. Chantal Chone has managed to land just about everything with a tail while visiting St. François. Her one goal for her trip was to land a milkfish on the white sand, a feat few have accomplished. Under the guidance of Yousuf, Chantal finally managed to tick that box with a 20lbs beauty!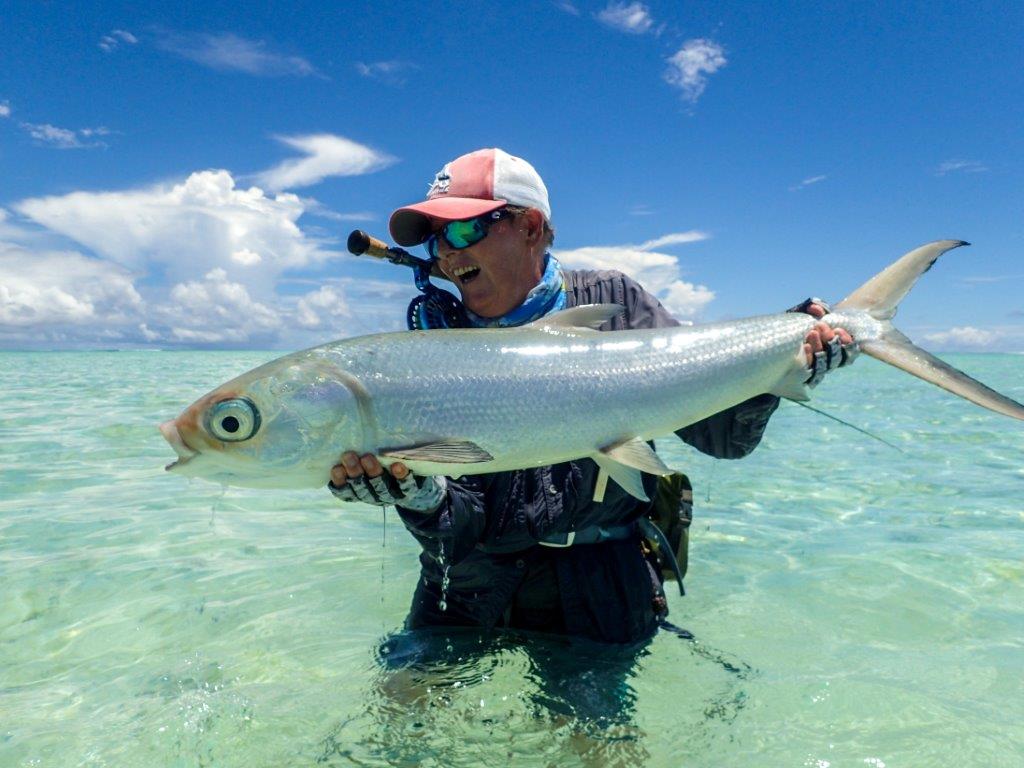 The bluewater team had an epic week with five sailfish, four wahoo, two yellowfin and a dorado all on fly. All in all an epic week of fly fishing!
Please contact Charlotte Chilcott or Peter McLeod. Alternatively call the office on to +44(0)1980 847389 for more details.