Alphonse Island's week 3, 7-14 October 2017, kicked off in fine fashion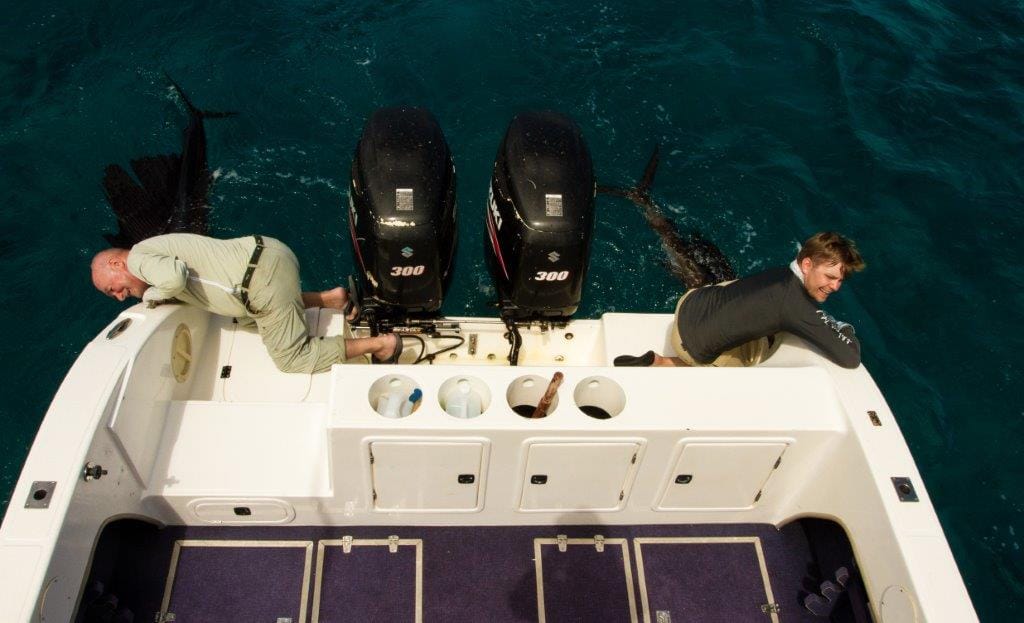 The weather forecasts were showing promise of the much-anticipated turn of the season, but the blue water fishing gave us an unexpected surprise, with Bills and Bones making their presence felt throughout the week. Father and son team of Steffen and Per Simberg had a week to remember. Their results were nothing less than phenomenal. One 'Super Grand Slam', just a milkfish short for the 'Golden Grand Slam', eight 'Bills and Bones Slam', two permit, four triggerfish and around 150 bonefish! Incredible!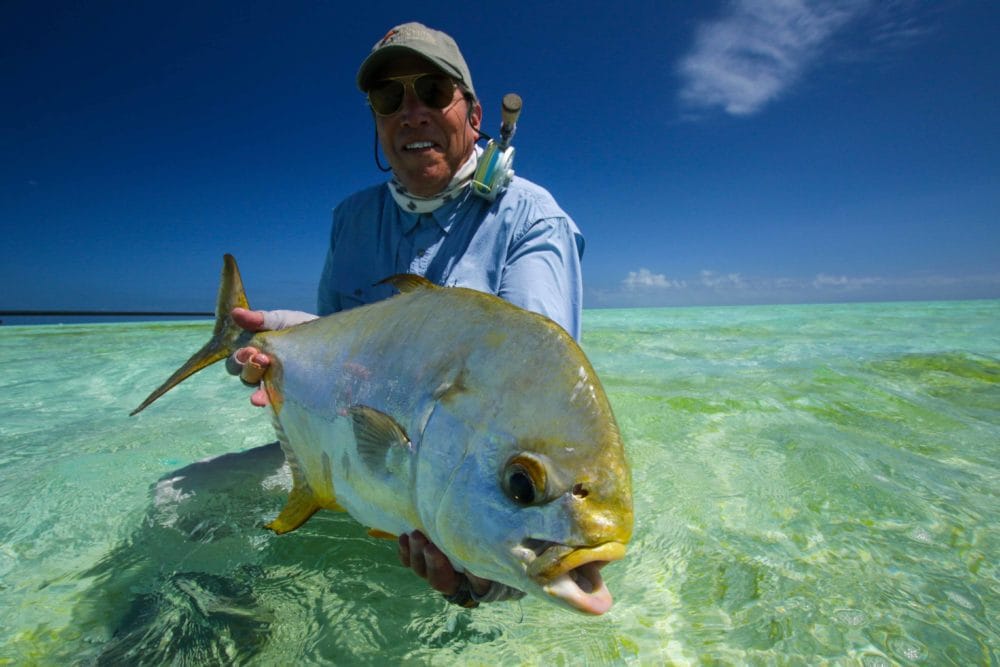 St François, being one of the best bone fishing destinations in the world, proved itself once again. 536 Bonefish landed with a huge 66cm fish landed by Claudia Scherer, who also managed to land the biggest yellowmargin triggerfish for the week. Weldon Baird was very consistent throughout the week catching all of our prized flats species except a milkfish. Baird also boasted the first 1m+ GT for the season and a huge 64cm permit.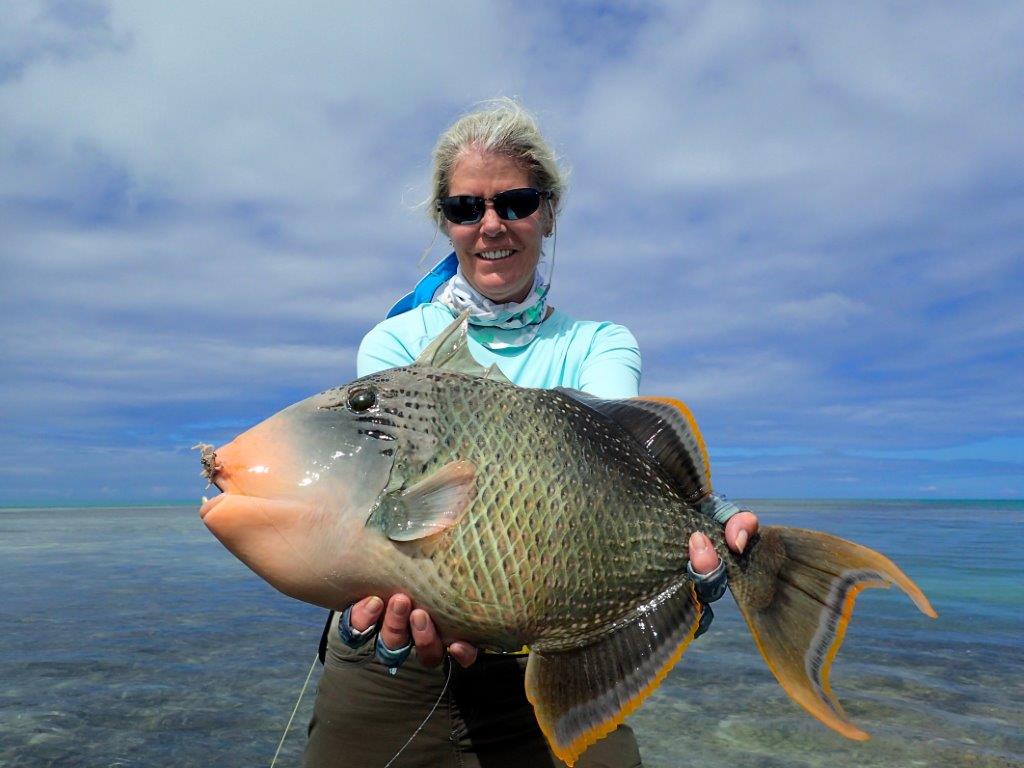 Calm conditions allowed many hours targeting milkfish, with due reward. Egor Chulanov and Stanislav Gorbounov managed to land three on their skiff, while John Thorton (Thunder) hooked an absolute beast of a milk measuring 104cm in length and 64cm girth. This huge milk dragged John all over the atoll travelling around 3 miles and taking 3 hours to land, a victorious moment for all involved.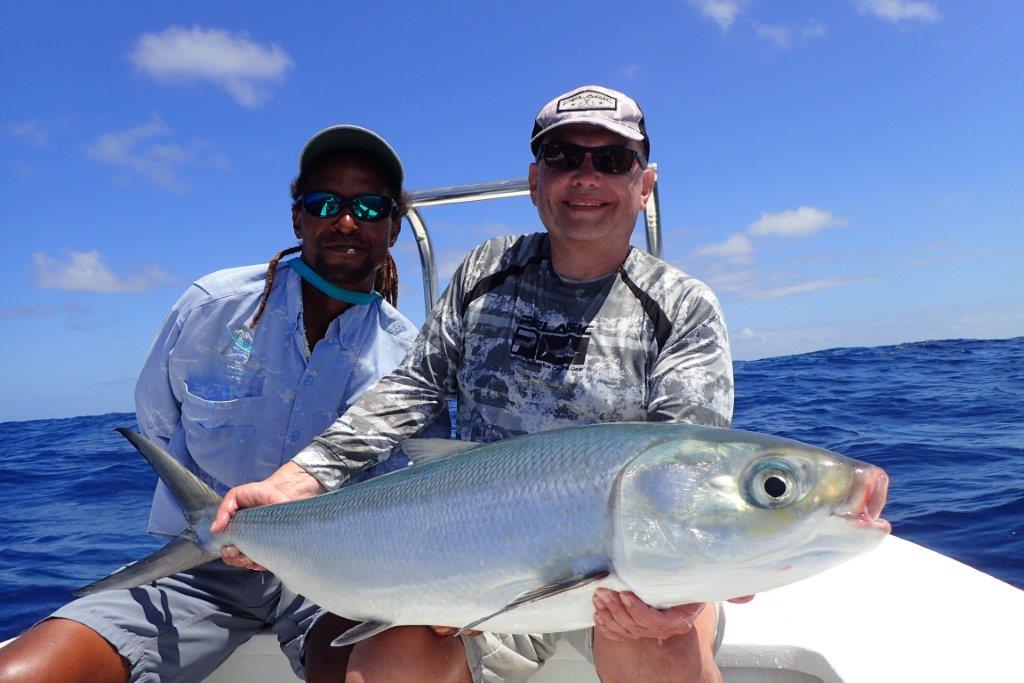 Wayne Atkinson along with Craig and Anthea Courtney Leaver and their seven year old son, Christian, had great fun covering all of the options we have on offer. Landing 10 sailfish, numerous wahoo, first time bonefish and Christian ended off the week landing a 1m GT with help of his father Craig, coaching him through every step of the way.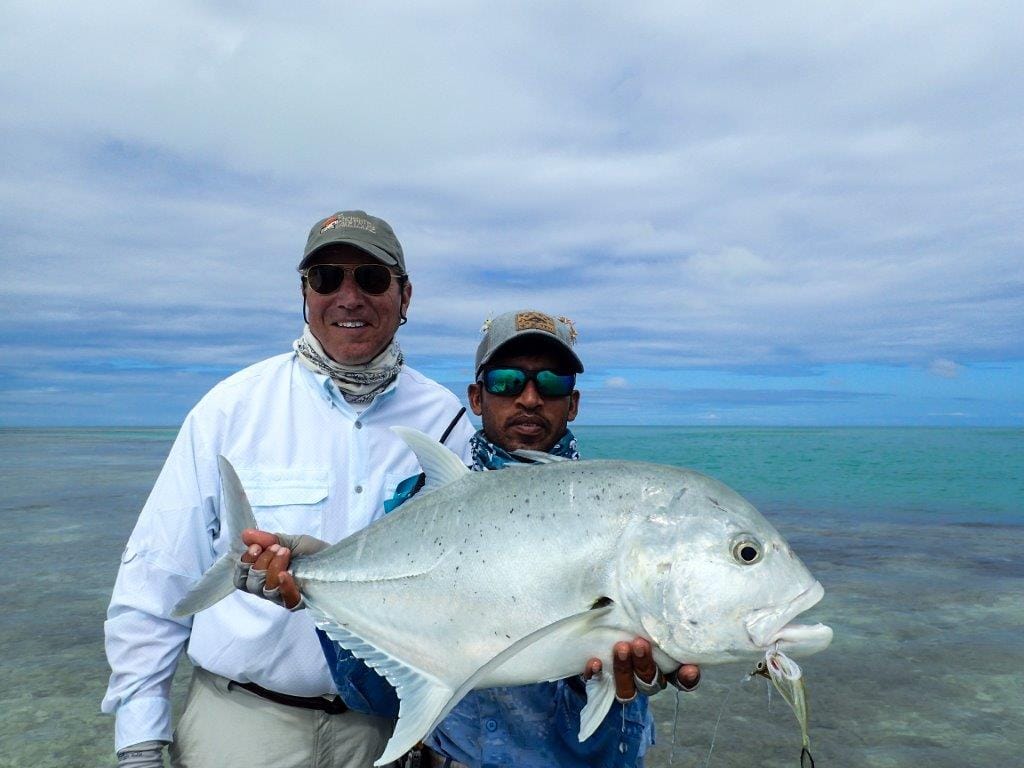 Nickolas Evans spent the week fishing Alphonse Island and boasted an incredible 36 bonefish, biggest in the 7lb range, along with numerous other species keeping his fly line well stretched throughout the week.
Bonefish: 536
Yellowmargin Triggerfish: 2
Moustache Triggerfish: 4
GT: 5
Milkfish: 5
Indo-Pacific Permit: 4
Sailfish: 24
If you would like more information please contact Charlotte Chilcott or Peter McLeod or call us on ++44 1980 847389. Alternatively click HERE if you would like us to contact you.