Good to have the Alphonse blogs coming in to relieve yet another grey and gloomy day.  As always, fantastic to see the variety of species that this fishery can offer. Charlotte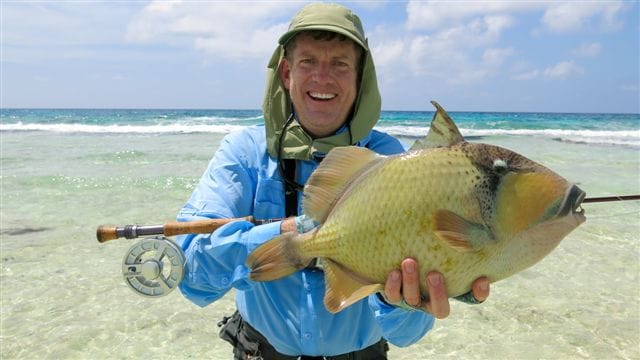 Terrible weather greeted our week 16 guests with cloud, rain and wind making the conditions unfishable at times. Not to have their spirits dampened, the teams ventured out to sample what both Alphonse and St François has to offer.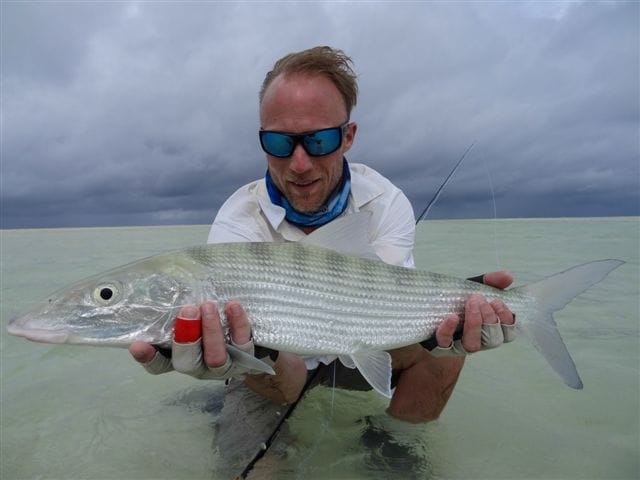 As always "bad weather means big Bones" which meant that  some of the bigger bonefish of the season were taken. The bonefishing was incredible at times as the cooler water meant that the fish stayed on the flat for much longer periods.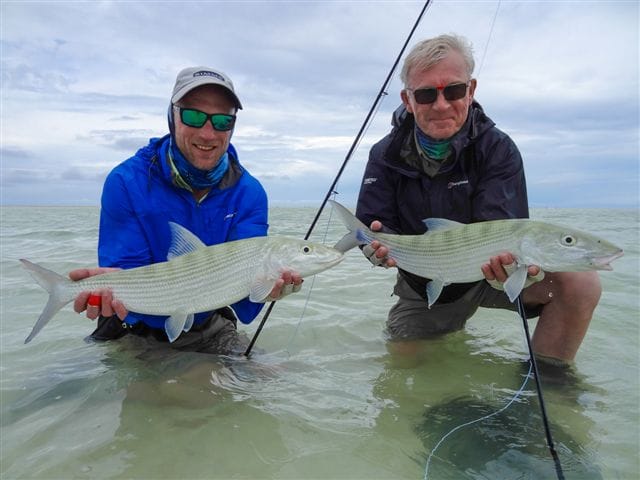 The GT's were around in good numbers to enjoy the bad light, which gave them extra cover when harassing the schools of bonefish. Numerous of these feisty feeders in the 80 – 90 cm range fell prey to a well cast Black or Tan Brushfly.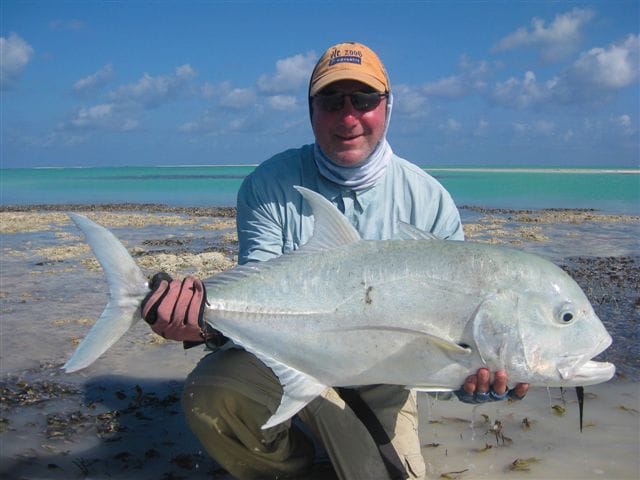 The weather did lift at a stage to allow for our guests to appreciate how beautiful our destination can be. The highlight of the week had to be Walt Humann's GT, Giant Trigger and Bonefish all in one day, which earned him the title of a "Grand Slam".
Walt went on further to land 2 GT's on the last day of the week and end on a high note. Other catches like Bart Showalter Giant Trigger, Johan Vandermeer and Tom Stewart's brace of GT's, Maria Gonzales Montana's fabulous Dogtooth Tuna and various other GT's, Triggers, Grouper and Snapper, all added to the diversity of the week.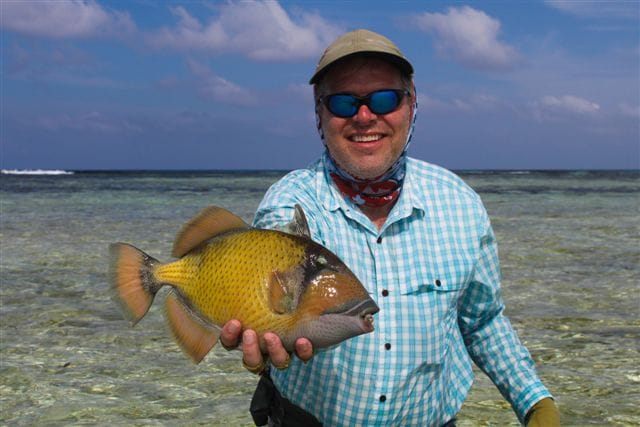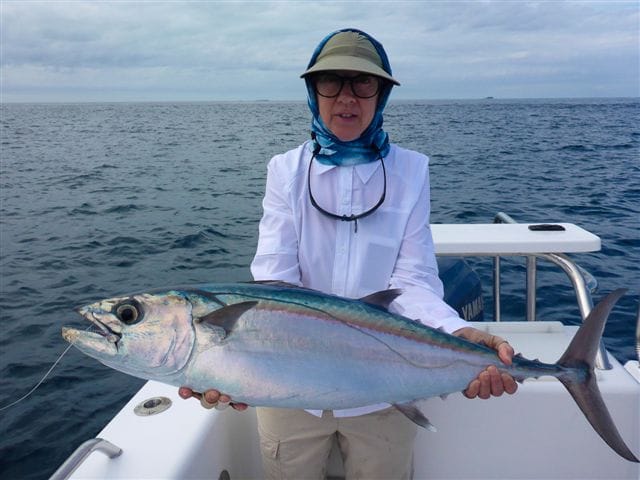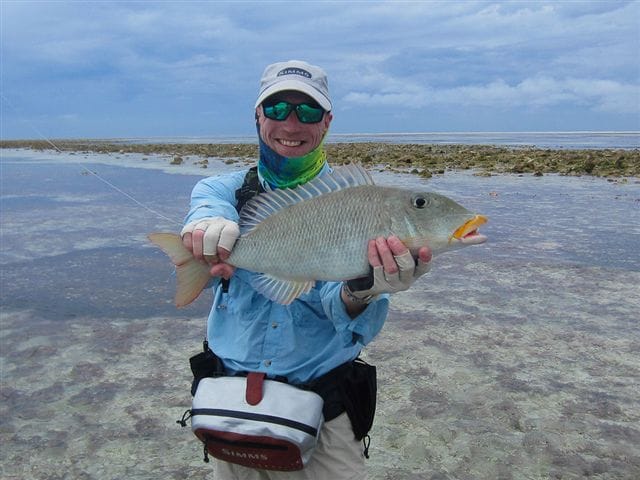 The weather has improved so we look forward to an action packed next week. Tight lines from the Alphonse Team!
For more information contact Charlotte Chilcott or call our office on +44(0)1980 847389.  It is still not too late to book up for Alphonse this season. Although all weeks are currently full, space may become available and we will keep you updated of any changes.
2013/2014 Space @ 1 February 2014
8 – 15 Mar 2014 – 2 Spots
15 – 22 Mar 2014 – 1 Spot
22 – 29 Mar 2014 – 1 Spot
5 – 12 Apr 2014 – 1 Spot
19 – 26 Apr 2014 – 2 Spots
Currently all May 2014 weeks are available.