3 GT's over a meter and a very big hand to Michael, Matthias and Ron who kept me on tenderhooks all week waiting to hear how their trip went, and the tales of glory and of woe.  What a week they all had and before we get on to the Alphonse weekly report, four great images – thank you very much for letting me post them.  Charlotte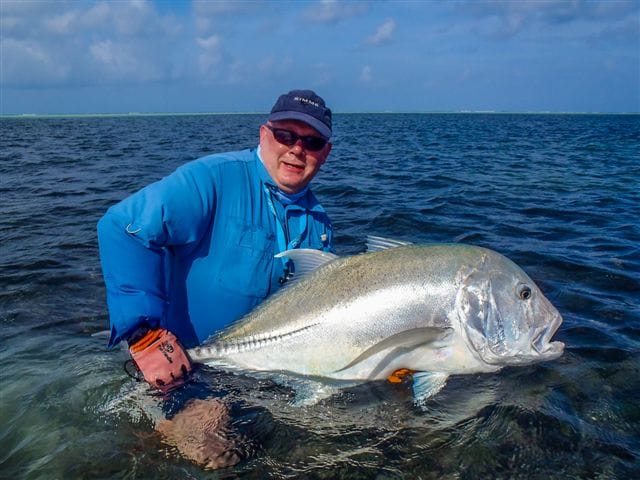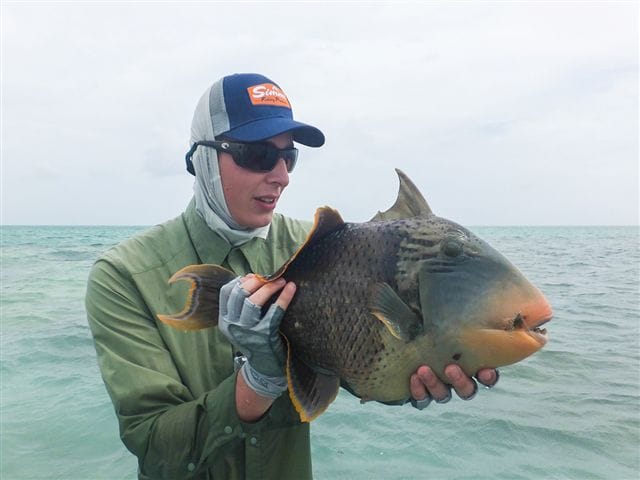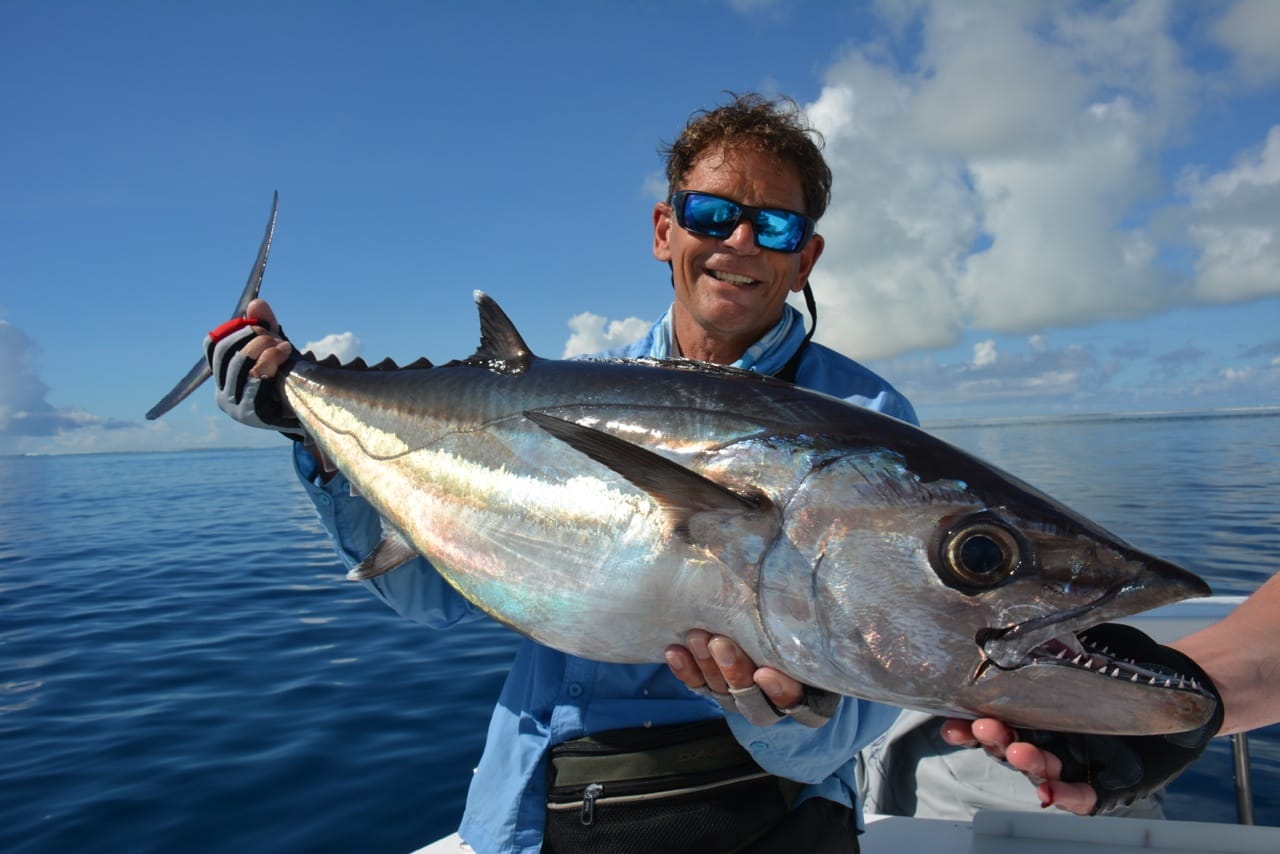 Like so many other weeks this season the big fish showed up on day one. Michael Beck-Hansen led the charge by landing 2 GT's on his first day and catching the largest of the week measuring an impressive 109cm. Matthias Kantorek also joined the 1 meter club by landing a 105cm GT, which was estimated at 50lb.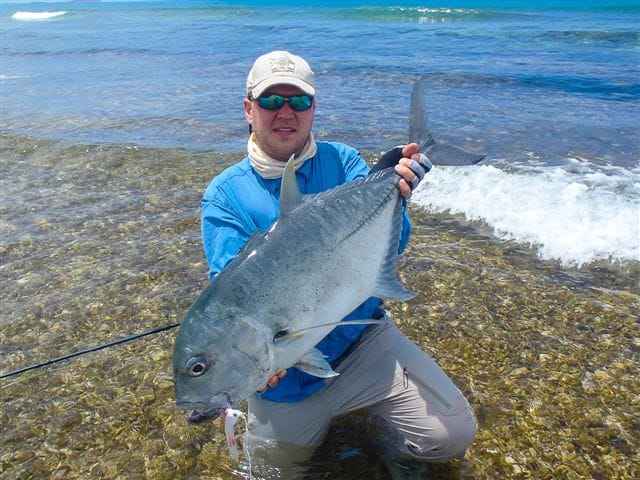 The week turned out to be a big fish week with most groups reporting shots as these monsters on a daily basis. Matthias ended up with 7 fantastic GT's for the trip, which is something that doesn't happen very often.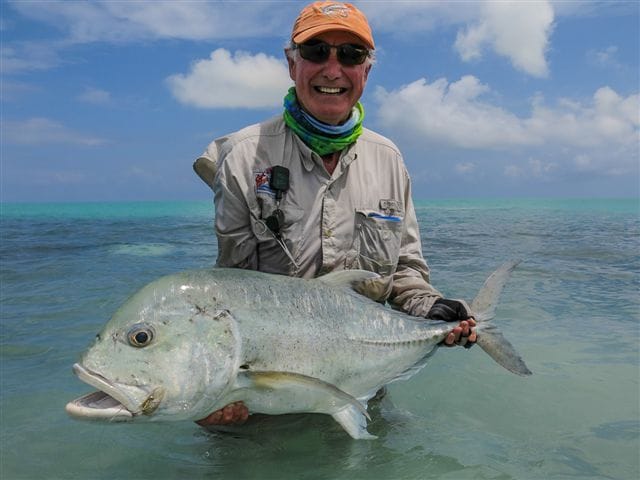 There were numerous other remarkable catches like Mark and Betsy's 3 GT's in a day, Michael's 45 pounder, Luke Benck 50 pounder and guide Serge Samson who managed 10 GT's for his skiff during the 6 days of fishing.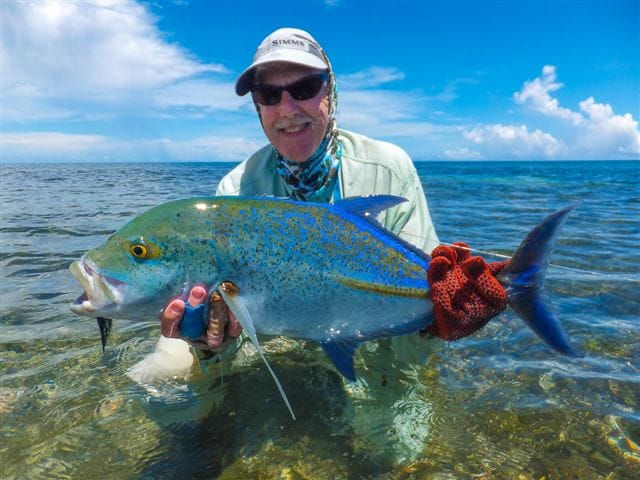 The bonefishing was as spectacular as it gets which allowed for anglers to chase after numbers or target single and double tailing fish is skinny water.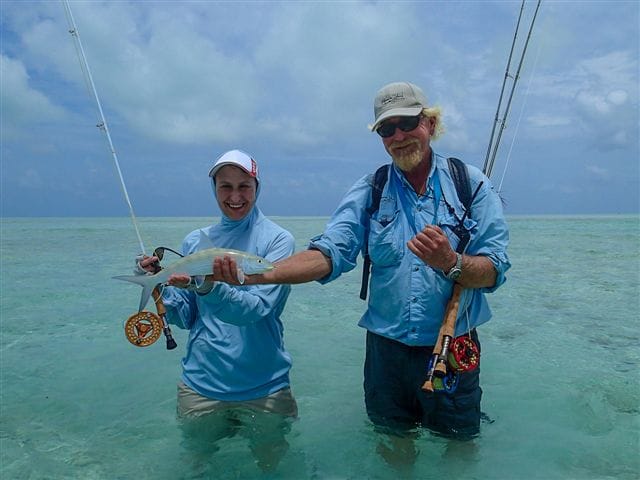 Some teams caught as many as 80 fish in a day! There were also some nice yellow margin triggers, moustache triggers, bohar snapper, bluefin trevally, green jobfish, juvenile dogtooth tuna and two permit landed. The fish of the week had to be Mark Gates's good size Permit, which he finished the week off with.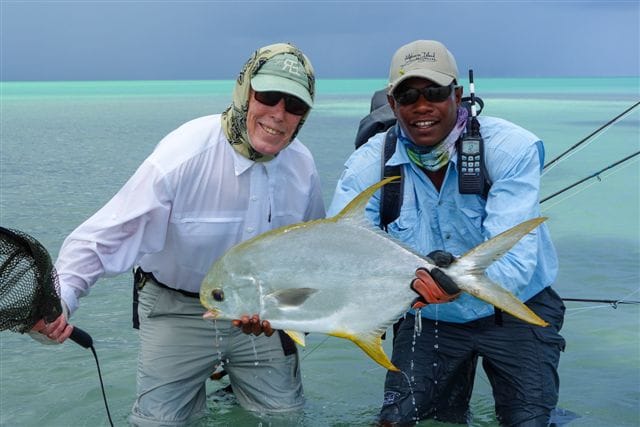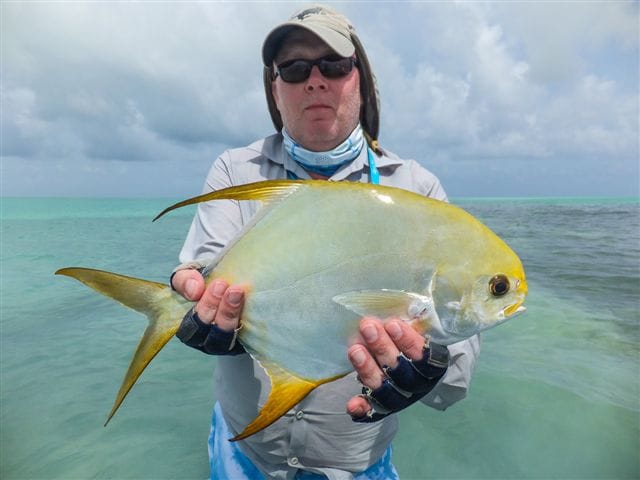 Tight lines from the Alphonse team!
For more information contact Charlotte Chilcott or call our office on +44(0)1980 847389.  It is still not too late to book up for Alphonse this season. Although all weeks are currently full, space may become available and we will keep you updated of any changes.
2013/2014 Space @ 10 February 2014
8-15 March 2014 – 1 spot
15-22 March 2014 – 1 Spot
22-29 March 2014 – 1 Spot
5-12 April 2014 – 1 Spot
12-29 April 2014 – 1 Spot
19-26 Apr 2014 – 2 Spots
Currently all May 2014 weeks are available.
2014/2015 Space
1-8 October 2014 – 10 Spots
8-15 October 2014 – 2 Spots
6-13 December – 6 Spots
13-20 December – 8 Spots
27 December – 3 January – 7 Spots
3-10 January – 12 Spots
10-17 January – 12 Spots
24-31 January – 12 Spots
31 January – 7 February – 12 Spots