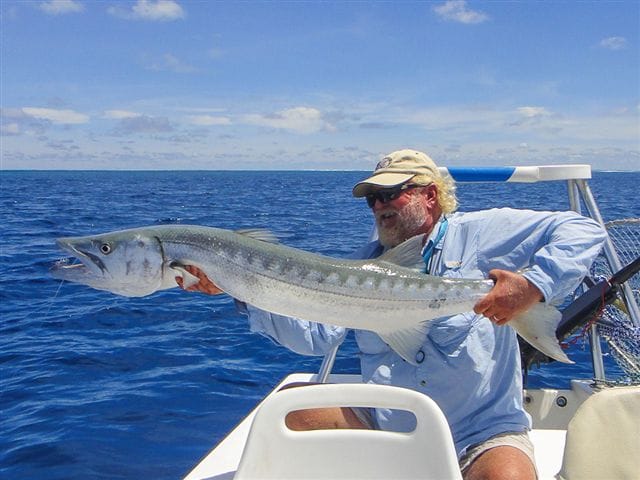 It's amazing to think that there are only 3 weeks left in the 28 week long 2012-2013 season.  Soon the crew will be all packed up and heading off: the annual off-season migration of the guides to different parts of the world is almost upon us. April can be one of best fishing periods in the season and before any packing takes place, there is likely to be some fantastic weather and great catch reports. As the North Westerly starts giving away to the South Easterly, the lull in weather opens up all sorts of opportunities. Still days with flat calm seas often mean that milkfish will be around on the various current lines. Darrell Ewer was quick to hook up on day one, with only one cast. Instantly the fish headed off on a blistering run, only for the hook to pull.  Even though the milkies were around in good numbers it isn't easy and the fish seemed to be more eager to feed on the late season bloom of algae on the white sand flats rather than offshore. This meant that there was only a short low tide period in which to target them. The persistent anglers would however have plenty of shots at daisy-chaining milkfish – a real game of skill. Darrell, Roddy, and Carl Ohrman were all rewarded with some nice milkfish after long grueling fights.
The "Wildside" seemed to full of GT's on the turn of the tide with some teams having as many as 12 shots at different fish in a session. One team had some incredible sessions for GT's, with fish of 98 cm and 111 cm caught in a couple of casts. Paul Davidson, Roddy and Carl all caught nice GT's during the week. Accompanying the stories of successful catches will always be a fair amount of tales of of how fly lines, leaders and backing where broken by these monsters.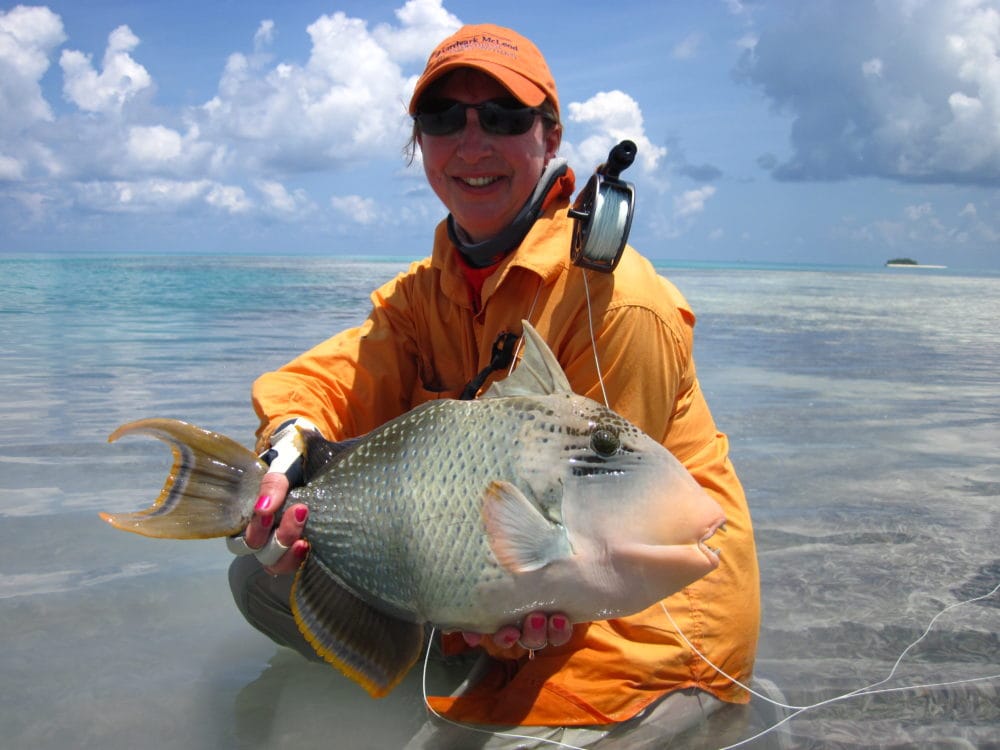 Wayne Haselau described the bonefishing as "off the charts", with huge numbers present on most the flats during any falling tides.  Wayne also said that he was confident that in his 12 years of experience at Alphonse, he has never seen the bonefish population as healthy as it currently is – a great indicator for the future of the fishery.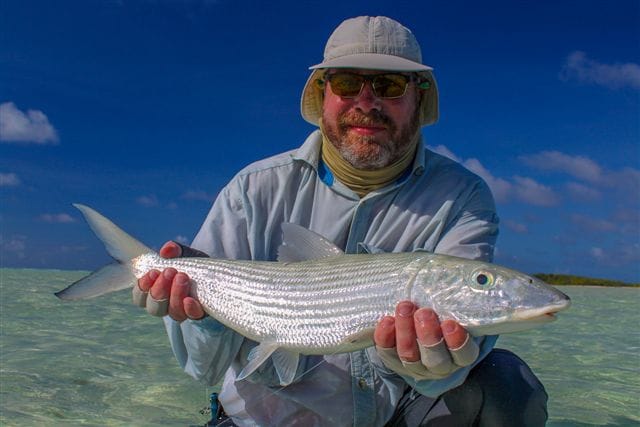 There where a fair amount of permit around with Giovanni Mutti landing the only fish for the week. The other species like bluefin, brassy trevally, triggerfish, snapper, grouper and barracuda were around to add some variety to the catch including a high flying 30 lbs barracuda landed by Paul (with guide Scott at the helm) whilst fishing a nylon leader.
Another great week! 2 more to go!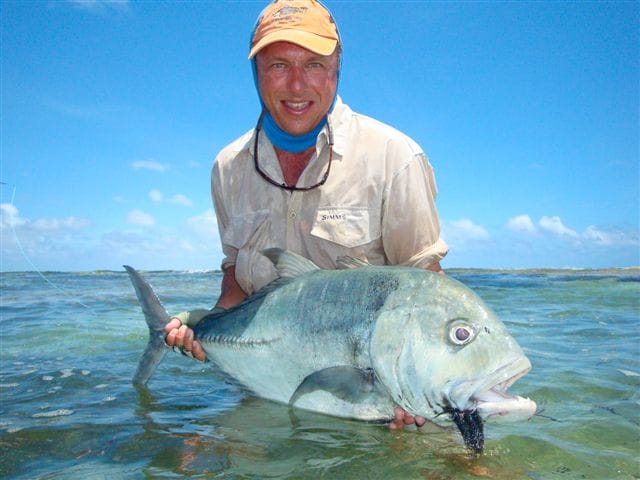 We have two hosted weeks next season (30 November – 7 December 2013 and 15 – 22 March 2014) so please do contact us if you would like to join us or if you would like more information on Alphonse and the Seychelles.