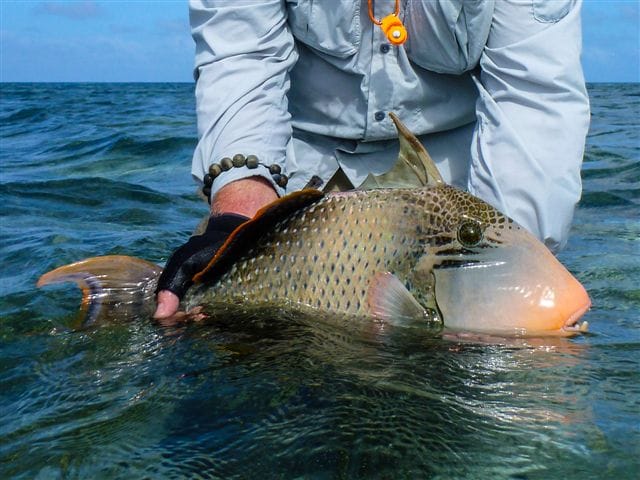 Available space and first week report
As the leaves and the temperature continue to fall, the temptation to head off to the flats may just be increasing and if you are thinking of being Alphonse bound before the new year, there is still space in the following weeks:
17 – 24 November x 2 rods
24 November – 1 December x 2 rods
8 – 15 December x 3 rods
22 – 29 December  x 7 – discounted at US$5,600 per rod + US$1,085
29 December – 5 January 2013 x 6 – discounted at US$5,600 per rod + US$1,085
It was with great anticipation that the Alphonse season kicked off on 20th October and the first trip report of the season is in …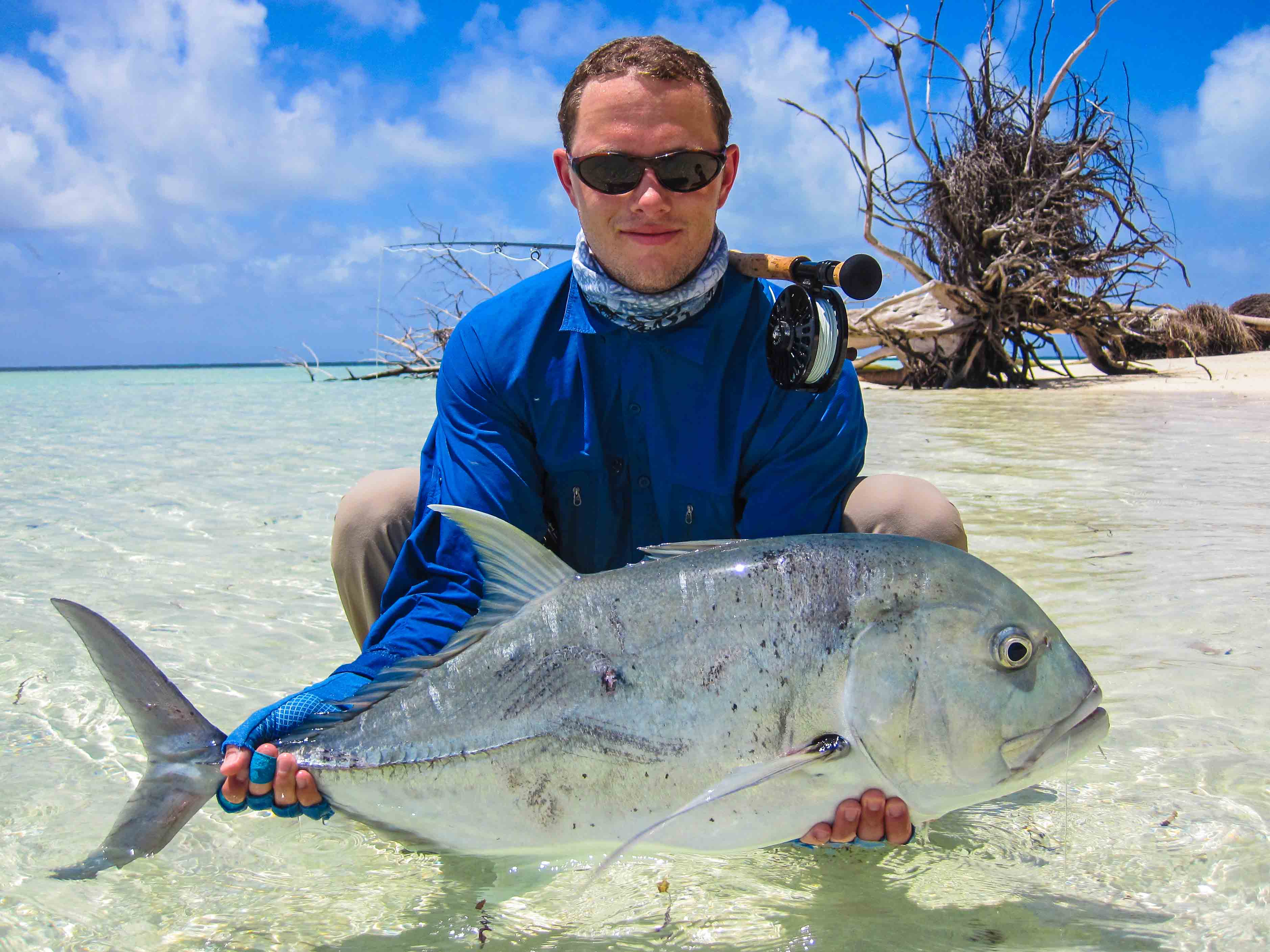 Seasons Start – 20 – 27 October 2012
Alphonse's first week of the season has just finished so it time to reflect on the first seven days of the season.  The cloud cover and windy conditions made casting and spotting a little tricky at times. Squalls passed through on a daily basis causing the wind to blow a constant 15 – 30 knots. Spirits were not dampened however, and all were eager to see what had shifted in the St François lagoon after the lengthy off-season. The six teams started with some phenomenal bonefishing that St Francois, without fail, continues to provide. The amount of bones this year is as good as it has ever been, both in schools, singles and doubles. The first day started with Scott Flint hooking the first milkfish of the season, which came un-buttoned after a short fight.  Geoffrey Paradise hooked a massive barracuda, which took 200 yards of backing before biting him off.  Eric Goeddel  held onto his first GT, which weighed in at 25 lbs. The second day begun with frantic radio calls for a new 12# fly line, as David Goeddel hooked a huge GT which headed off into the blue yonder – not pausing for a second to even return his fly line. As the week progressed, the sentiment was that everyone preferred to concentrate on the variety of species on offer. The triggerfish were ever present with numerous hooks being crunched, flies cut off and even a few battles won.  Larry Lusk landed his magnificent yellow margin triggerfish on one of the picturesque white sand flats.  On day four Scott Flint featured once again landing his personal best 27 inch bonefish, which was estimated at approximately 9 lbs. We have to mention that the week belonged to the Goeddel family comprising of David, Alena, Tyler and Eric, as they really took to the permit fishing, hooking 7 and landing 3.  Alena showed the boys how it's done by landing a magnificent 12 lb permit.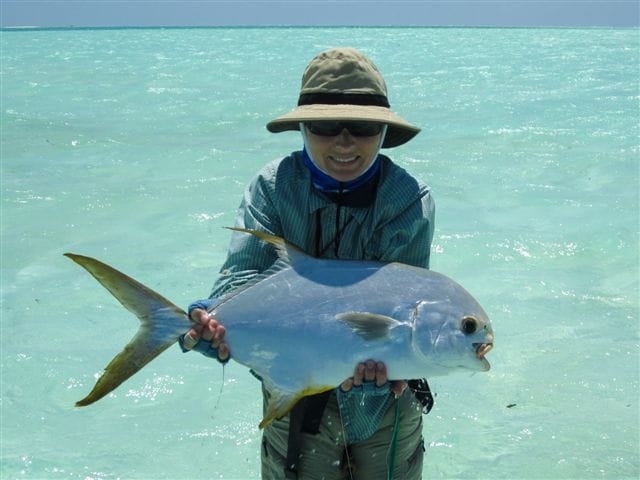 It was a week of firsts as Alphonse has now opened up the bluewater fly fishing after a 7 year break.  The first afternoon trip started with yellowfin busting to remove the teasers and gradually heated up with numerous sailfish in the spread. At one stage we had a free jumping sailfish while a giant dogtooth ate the rainbow runner  which had been hooked by David Noble. The fight was short but sweet as this massive 60kg fish removed the fly line in a matter of seconds.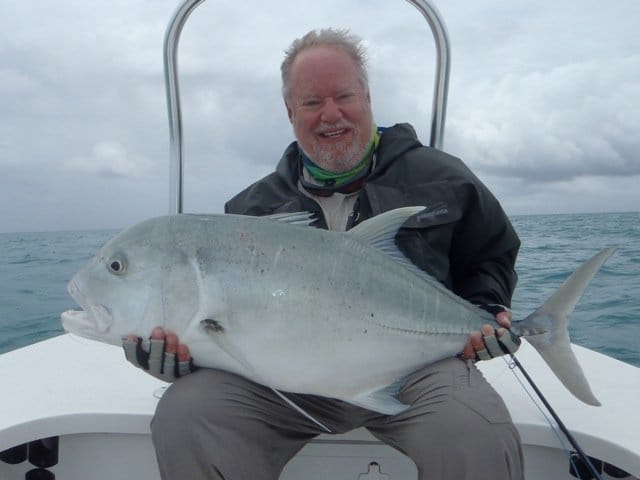 It's been a great start to the Alphonse season and week two has already started with the first milkfish of the season being landed. I look forward to sending next week's report.